Step back in history.
Millions and millions of years ago.
Saber-toothed cats and mammoths flourished along the banks of the plentiful streams and rivers that crisscross northwest Nebraska.
Rhinos, mastodons and even camels then took their turn thousands of years ago, followed by modern bison that once roamed the Midwest in the millions.
"Northwest Nebraska is an incredibly rich area for prehistoric finds,'' says Mark Harris, associate director of the University of Nebraska State Museum in Lincoln.
The Fossil Freeway tells their stories.
Seven official sites sit along a corridor that stretches from Kimball, Nebraska, to Rapid City, South Dakota.
Each has its own discoveries, from the hotbed of ancient animals at Agate Fossil Beds National Monument to the two mammoths found locked together in battle and now on display at the Trailside Museum at Fort Robinson State Park.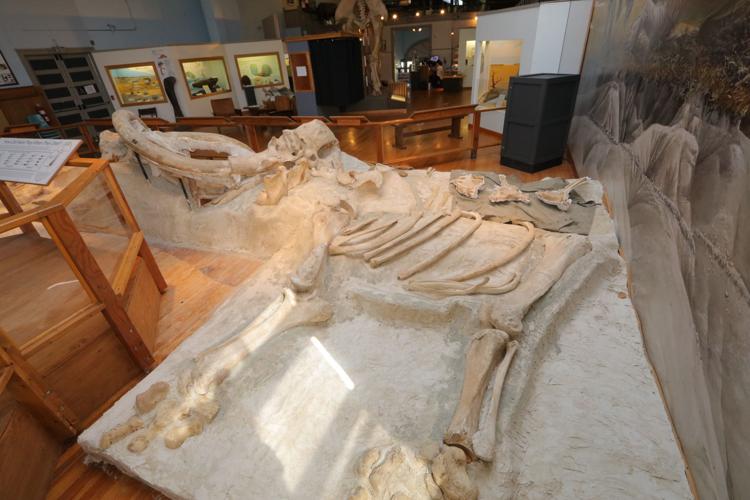 "It's the first and only one in the world,'' Harris said. "It's a dramatic action scene.''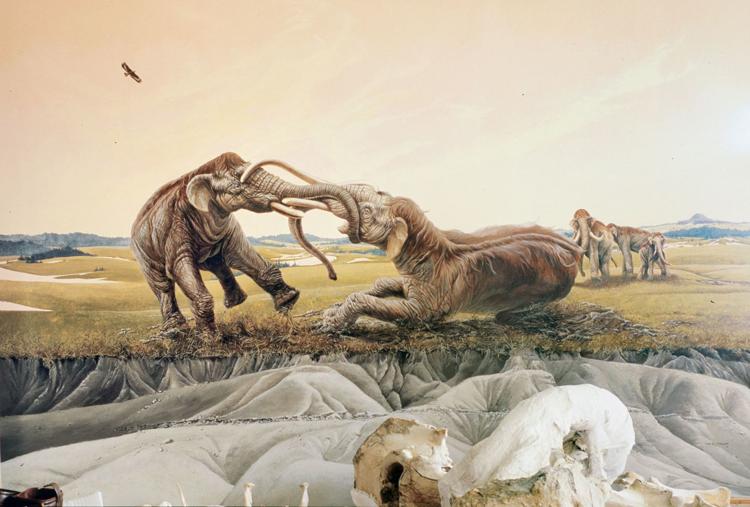 At Hudson-Meng Bison Bonebed, a rancher discovered a massive bison kill, where it's speculated that Paleo-Indians once drove the animals off a cliff and butchered them.
The Mammoth Site of Hot Springs in South Dakota has had more mammoths found, per square foot, than anywhere else in the world.
Hot Springs and Hudson-Meng are still active paleontological sites.
"They are regularly discovering ancient animals out there all the time,'' Harris says.
Nebraska is known for its finds from the last 38 million years of evolution.
The lush vegetation found along its many riverbanks during that time provided the perfect habitat, says the University of Nebraska-Lincoln's Shane Tucker. Sand accumulated from flooding and rapidly buried the bones of the dead animals, which were eventually turned into the stone fossils that are being found today.
Both Nebraska and Colorado have so many that they are the only states to have highway paleontologists such as Tucker, who works with the Department of Transportation and the UNL museum to collect fossils threatened by highway construction. About 250,000 fossils have been found along the right of way of highways.
"It's really unique,'' he says.
While Harris says traveling the freeway brings about an appreciation of our ancient past, there are other rewards. He loves the steep bluffs and pine forests of the remote area.
"It's an easy decision to want to go there,'' he said. "It's beautiful and unbelievably peaceful if you are looking for a vacation to relax and enjoy things at a different pace and setting than what's known in Nebraska.''