Cheering on the Rams at high school football games was fun and competing in cheer competitions gave Nikki (Haywood) Kimura a thrill, but she never thought it would lead to a career in cheerleading.
Last summer, Kimura, a 2003 graduate of Ralston High School, became the assistant cheer coach for the Husker Spirit Squad at the University of Nebraska—Lincoln.
As assistant coach, Kimura oversees 28 Husker Cheer members, 19 Scarlet Dance Team members and six Herbie Huskers and Lil' Red mascots.
She also oversees more than 200 Husker Spirit Squad performances each year.
However, her love of cheer began at RHS.
"That's where I started my cheer career and learned the fundamentals," Kimura said.
In high school, Kimura cheered for three years on what was once a stunting and competitive high school team.
Even when she broke her eye socket and got stitches in her lip, Kimura never felt discouraged, only stronger.
"That's why I loved cheering, that competitive and athletic aspect," she said.
"Those injuries fueled me more because it made me feel more like an athlete."
After graduation, Kimura earned a degree in advertising from Northwest Missouri State University and put cheerleading behind her.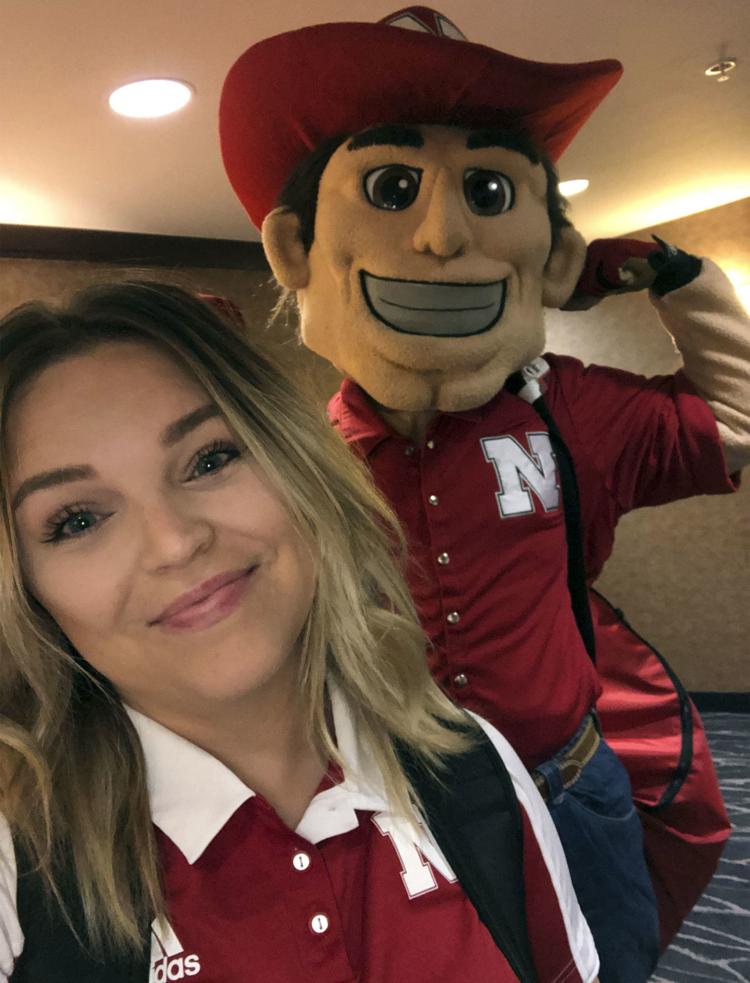 Kimura worked retail in Omaha for four years after college when she heard about a cheer coach position at Hastings College.
During those six years of coaching in Hastings, Kimura said she implemented a new program which made the team competitive.
At Hastings, Kimura earned Great Plains Athletic Conference titles, led the NAIA in academic All-Americans and was voted the 2018 GPAC Cheer Coach of the Year and GPAC Dance Coach of the Year awards.
But, after talking to Erynn Butzke, head coach of the Husker Spirit Squad, Kimura agreed it was time for a new challenge and accepted a job working for her.
"It was something I couldn't turn down," Kimura said.
Kimura was hired on as an assistant coach to take the squad to the next level.
This season the Husker Cheer team, which is now co-ed, will reintroduce stunting after almost a decade, Kimura said.
Stunting in cheer is advanced movement that requires the ability to flip, built human pyramids and a level of acrobatics.
"I can only imagine that adding stunting and the males will elevate the game day experience for Husker Nation," she said.
As football season approaches, Kimura is excited to see what her second year as assistant coach holds.
"What we as a team get to be a part of is amazing," she said. "The cheer and dance programs here are a part of game day. You don't really get the full experience without having these athletes out there."
Even after a year in the position, she still finds it hard to believe she made it this far.
"It's hard to put into words. I never thought one day I would coach for the Huskers. I thought it was a job that didn't really exist for me," Kimura said. "I'm so blessed and so grateful."