It's time for Bellevue to light up for the holiday season.
After months of preparation, Light Up Bellevue will host Christmas in Olde Towne Saturday from 4 to 7 p.m. in Washington Park at 20th Avenue and Franklin Street.
The park will have live reindeer and music. Craft and food vendors will set up on Franklin Street between Mission Avenue and the park in conjunction with Small Business Saturday.
Franklin Street will close between Mission Avenue and north of the park around 2 p.m. to allow for vendors to set up.
Santa and Mrs. Claus will be at the Bellevue Volunteer Firefighters Hall, a block from Washington Park, where there will also be a live Nativity scene.
Choirs will perform at the historic First Presbyterian Church, 2002 Franklin St., and the Masonic Lodge #325 will host children's activities.
The lights on the Christmas tree will officially be turned on by Mayor Rusty Hike and Joanna Hike at 6 p.m. and the light display will be synced to 91.9 FM.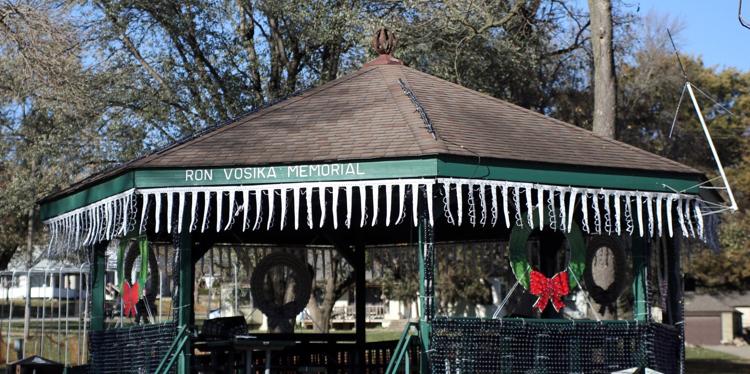 Throughout the holiday season, on Mondays, Tuesdays and Wednesdays from 5 to 6 p.m. the lights will be one color and won't flash to allow special needs children to view the display.
Light Up Bellevue is a program of the Bellevue Community Foundation with the intention of bringing Bellevue's holiday kickoff celebration up to par with those of surrounding communities.
Joanna Hike, co-chair of the Light Up Bellevue board and the mayor's wife, said the program started when she and other community members noticed Bellevue didn't have a dedicated centralized Christmas event or tree like other communities.
So she got in touch with Mike Poth and Rob Baldwin — who have their own light displays and designed Light Up Bellevue's — and other leaders to make sure the city, Bellevue Public Schools, businesses and the community at large were represented.
Organizers thought having a tree at the Bellevue Public Schools' Lied Activity Center would be a good idea, and the full display would stretch down Highway 370 to Mission Avenue and Washington Park.
The group was formed with a Christmas display in mind, but the "Mega Tree," as organizers call the LED display tree at the Lied Activity Center, can be themed for other occasions and holidays like the Fourth of July or Halloween.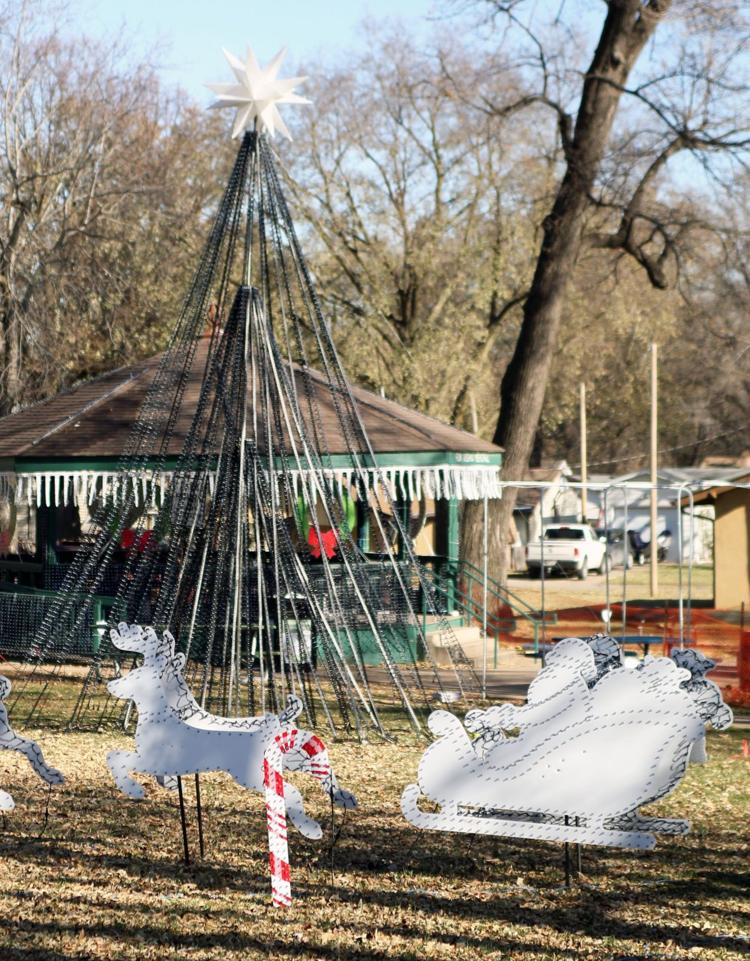 Blue and white lights will be on display around the Bellevue police station all year round.
All of the resources and effort have come from volunteers or donations, which Joanna Hike said showed the community investment and coming together after the community had a tough year.
"After the flooding and the devastation that we've had it's nice to have something we're working toward that's positive," she said.
"We have been very happy with the outpour of community help and involvement."
Saturday's event is in partnership with the Greater Bellevue Area Chamber of Commerce. President and CEO Kevin Hensel said the event could become a holiday tradition for the city's families.
"It's certainly family-friendly, it's an open walking experience with lots of opportunities for interaction," he said.
"It's another example of the community coming together to make things happen for families."
Previously the chamber held its event at Twin Creek Plaza.
Organizers hope the event grows and spreads throughout the community in future years. Next year the group plans to add lights along the light poles along Mission Avenue.
"I've got a feeling it's going to do what we want it to do, and that's just to bring people into town and let them see what's going on," Rusty Hike said.
Dave Compton and Joanna Hike are co-chairs of the Light Up Bellevue board. Other board members are Sarah Milligan, Rusty Hike, Jim Ristow, Lisa Rybar, Phil Davidson, Rob Baldwin, Kati Larson, Mike Poth, Faith Morrison, Kathy Welch and Michelle Poth.