Saying goodbye is bittersweet, even if it's temporary.
Cubby's Bear Trap in Olde Towne, a restaurant and bar known for its Taco Tuesday special, closed earlier this month but its owner plans to re-open at a different location within a year.
Jeff Eby, owner of Cubby's Bear Trap, said he had to close the business because his lease was up at the end of September and the owner of the building wants to sell. Eby was interested in buying, but the building, he said, is in need of substantial repairs, which includes a leaky roof that was badly damaged during heavy snow in February.
It would cost too much to buy the building and make repairs, so with the lease ending this month, Eby said he felt like he had to close the business and look to relocate, preferably in Olde Towne. He announced the closing on Sept. 3.
"I figured I'd regroup and wait until next year to start looking for another location," he said.
Eby said it was bittersweet "having the same routine for 14 years — dart leagues, Taco Tuesday — and then a week later you're packing stuff up."
William Eby, Jeff's father, bought the bar in 1981, which was originally called Bear Trap.
Jeff said he admired his father's dedication and saw himself working in the bar business one day. Jeff took over management of the Bear Trap in 2006 when his dad retired. He bought the business in 2010.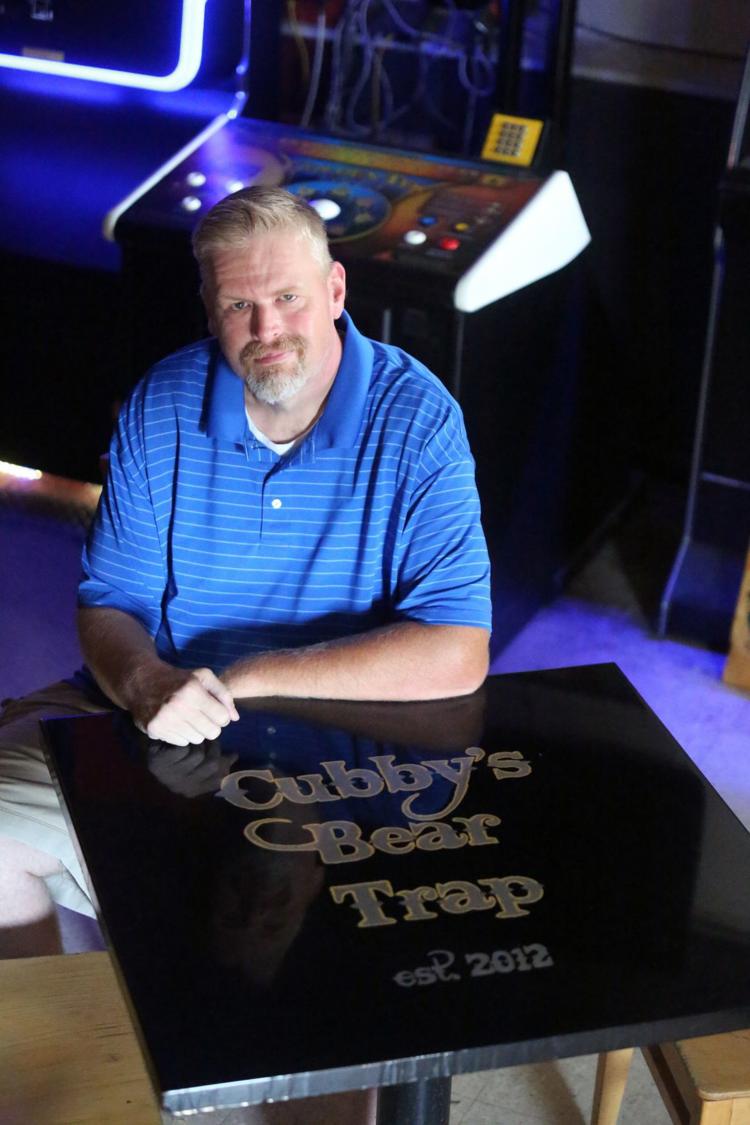 "Basically he goes, 'See if you like it,'" Jeff said of his father.
In the decades it's been open, Eby said he enjoyed meeting new people and getting to know customers and their families.
"What really made the business fun was having three or four generations of Bellevue families that have come through this bar and watching kids that are 8 or 10 years old, your sister is babysitting them and now they're old enough to come in and have a beer and a taco," he said. "Time flies by so fast."
Taco Tuesday is almost synonymous with Cubby's, and it started when Jeff was taking over the business from his father.
William wasn't using the kitchen much, so when Jeff took over in 2006 he decided to sell more food. He bought some equipment from auctions and started offering pizzas and burgers, but inspiration struck when he heard a Taco Tuesday commercial and thought he should try it as well.
After he learned how to do things like fry shells, he started having tacos on the menu on Wednesdays until customers pointed out the lack of alliteration.
"Everyone gave me crap saying, 'It's always Taco Tuesday. You should have it on Tuesdays,'" he said. "Nine years later, it's been a big hit."
Eby said his customers have been supportive and understanding, as evidenced by his phone ringing "off the hook."
"They're sad," he said. "We talked about the good old days and brought up fond memories of things that have happened.
"Myself being in business for 14 years down here, hopefully I did something right. And I think I did."