Having spent the last six months caring for her elderly father, a Bellevue woman, who asked to remain anonymous, said she was struggling to afford food.
Needing financial relief to make ends meet, she and her partner started going to the Bellevue Food Pantry for help earlier this month.
"We normally would not come, but when a situation changes you have to have somewhere to go," she said.
The pantry — run by the city of Bellevue, the Eastern Nebraska Community Action Partnership and the Bellevue Ministerial Association — provides food and financial assistance to those in need.
The pantry is located at 1908 Hancock St. Its hours of operation are Tuesdays and Thursdays from 9 a.m. to 4 p.m., and Wednesdays by referral only from 1 to 6 p.m.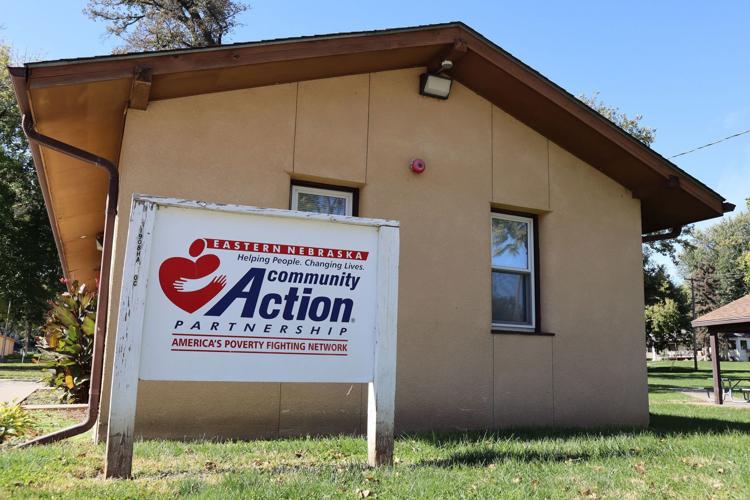 This is a busy time of year for the pantry as the holidays approach, ENCAP Executive Director Aaron Bowen said, since the season can add financial strain to those already struggling. Bowen said the pantry aims to ensure nobody in the Bellevue community goes hungry.
It's also important to keep culture in mind, he said. Most people don't celebrate Thanksgiving without turkey.
"Sometimes we have this idea that any food is good food, but we have traditions," Bowen said.
Through holiday food drives and donated Thanksgiving baskets, Food Security Coordinator Kinyette Murphy said the pantry tries to keep up with its increased demand this time of year.
It is difficult, however, and the pantry is always in need of more donations.
This month the pantry is in need of the following: Vegetables, beans, meat, broth, raisins, granola bars, breakfast bars, trail mix, nuts, peanut butter, cleaning supplies, toiletries, socks, underwear, laundry supplies, blankets, diapers and wipes, baby blankets, feminine hygiene products, coats, scarves, hats and gloves.
Murphy said the pantry typically has a voucher program for perishable items such as dairy products. This allows those with allergies, diabetes or other food restrictions to have something to eat.
However, since the beginning of October, Murphy said the pantry hasn't received enough from monetary donations to hand out vouchers.
Turning people down can be heartbreaking, she said. Many pantry consumers depend on these vouchers to get by after running out of food stamps.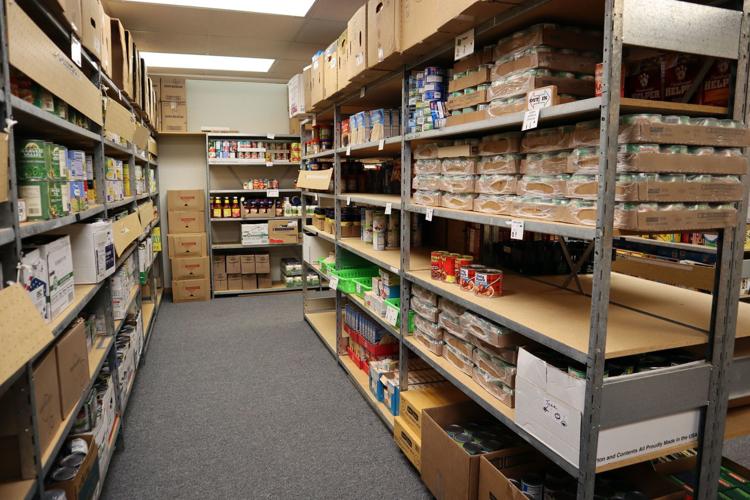 "There's almost a panic that overcomes someone when they don't know where their next meal is coming from," Murphy said.
More important than food distribution, Bowen said, is identifying why those relying on the pantry don't have food security and providing them with resources to improve their situation.
"Food should be an entry point for a conversation about what might be going on," Bowen said.
According to ENCAP's website, most people utilizing the pantry make below 75% of the poverty line, which is $12,252 for a family of three.
Murphy said she sees clients come from every walk of life, including single moms, retirees and military personnel.
In fiscal year 2018, which runs from Oct. 1, 2017 to Sept. 30, 2018, the Bellevue Food Pantry served 2,575 individuals and 997 children, according to ENCAP's records.
In order to receive food, consumers must be Bellevue residents.
One person can come up to six times per year, so long as two weeks have passed since the last visit. There are no income restrictions.
"It's hard to ask for help," Bowen said.
"We have to have those services that can fill the gaps when people are experiencing a tough time or trying to turn their life around."