Four dollars.
That's how much Susan Oliver estimates she will have left after she pays for her housing costs when she moves into her new apartment next week. Her rent will be $600 per month, which will eat up two-thirds of her $900 disability check. There's also utilities and insurance.
It's a scenario that makes her want to cry.
"If anything happens I have no backup," she said.
Oliver is one of hundreds of Paradise Lakes residents displaced from their homes during this spring's historic flooding. The people who lived there, and the nearby Green Acres manufactured home community, tended to have low and moderate incomes, and they've encountered a Sarpy County housing market short of affordable options.
That often forces them to compete with other displaced residents for the few options available or choose between moving into a place they feel they can't afford or move away from where they've built their lives.
"The area is saturated," Oliver said. "Two bedrooms, one bedrooms, they're gone. Especially if you want a decent priced one, there isn't any."
It's a problem familiar to Carolyn Pospisil, executive director of the Bellevue Housing Agency.
Pospisil said an affordable housing shortage is a nationwide issue, but the flooding added more pressure and urgency to the situation in Sarpy County. According to Sarpy County records, Paradise Lakes and Green Acres combined for about 375 units, about 320 of which were deemed uninhabitable following the flood.
That loss is in addition to three properties — Brent Village, Bellevue Hills, formerly known as Pheasant Ridge, and Tregaron Senior Residences — that have completed or are in the final stages of the state's low income housing tax credit program.
Under the program, properties that receive the tax credits keep rents low and have income limits for tenants since the tax credits offset the cost of constructing the properties.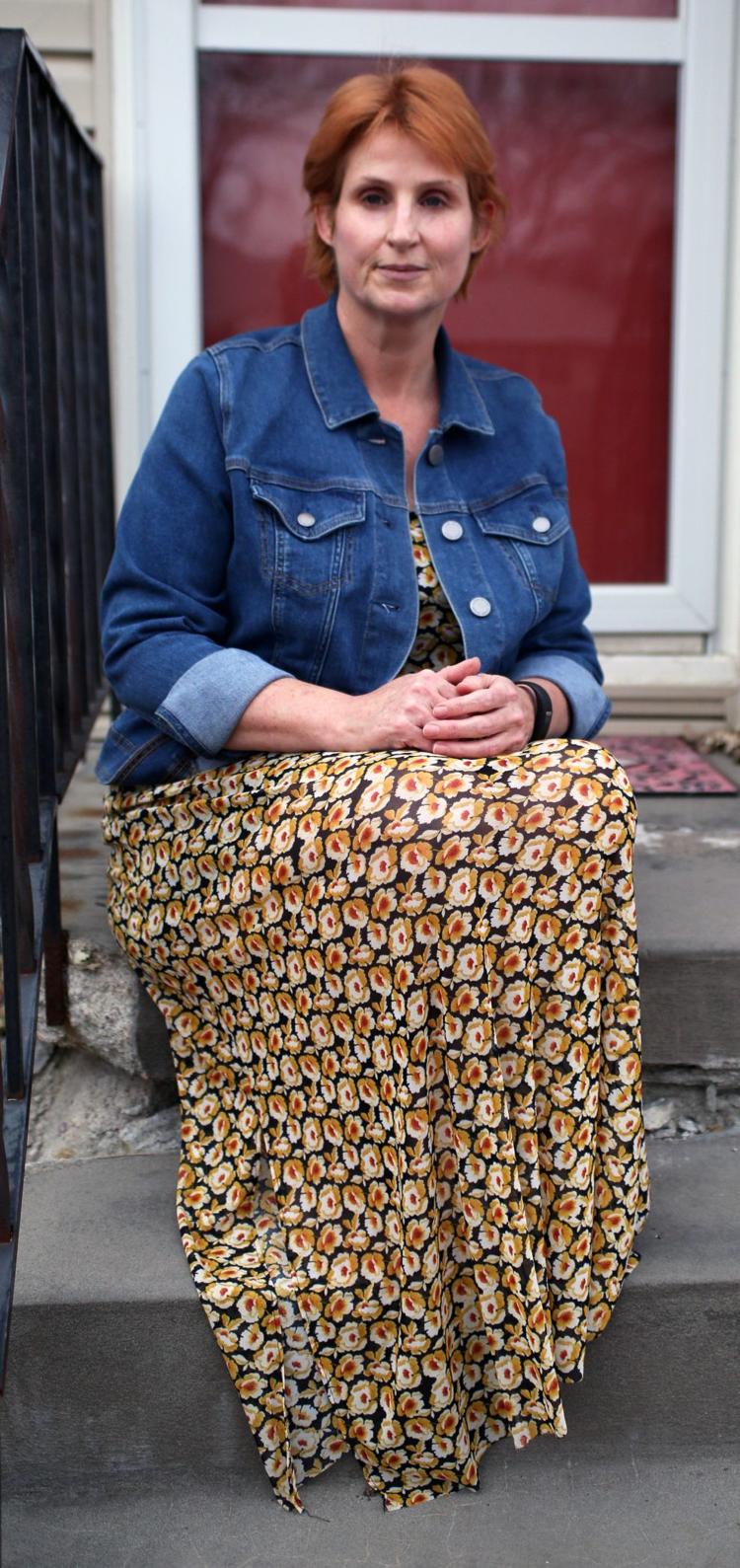 According to NIFA data, the three properties combine for 508 low-income units. The tax credits for Tregaron Senior Residences were allocated in 2001 while credits for the other two were allocated in 2002.
Taken with the flooding losses, more than 800 housing units that were affordable options are either gone, not as affordable or could be occupied by renters with higher incomes.
"There wasn't enough out there before and now it's worse," Pospisil said.
"Even moderate incomes that are making $40,000 to $50,000 a year are having trouble finding housing."
This summer the BHA, Sarpy County and the county's cities commissioned a study, aided by grant funding from the Nebraska Investment Finance Authority, to assess the housing stock in the county and, as the county grows, guide discussions and planning for future housing for all demographics.
Paradise Lakes residents were monitoring flood threats this past March when rain and snow melt swelled the Missouri and Platte Rivers, and when authorities told them it was time to evacuate, they had to scramble to pack what they could and get to safety.
Oliver said she, her daughter and son-in-law were able to take their computers and pets but lost everything else, including important identification documents she said were later looted. Her daughter and son-in-law are renting from a friend in Omaha while she has been renting a friend's basement in Bellevue.
Most properties want renters to have monthly income three times higher than rent, but Oliver said finding residences with rents around $300 was difficult. She went down a housing list her case worker gave her and looked throughout Omaha, Plattsmouth and even considered moving out of state but decided she needed to stay in Bellevue so she could be close to the medical facilities where she receives treatment for her transplant.
In all, she looked at 23 places, she said, and decided on a two-bedroom ground floor apartment at Bellevue Gardens for $600, even though one-bedroom units on the second floor were available because the two-bedroom apartment was more accessible.
When Oliver lived in Paradise Lakes with her daughter and son-in-law their rent was $975, of which she paid $325. Her brother had to co-sign for her in order for her to get into the new apartment, she said.
Oliver said she faced the choice of living in a place that's not safe for her or a place like Bellevue Gardens where she otherwise wouldn't live because she can't afford it financially, a situation former Paradise Lakes residents talk about frequently on social media.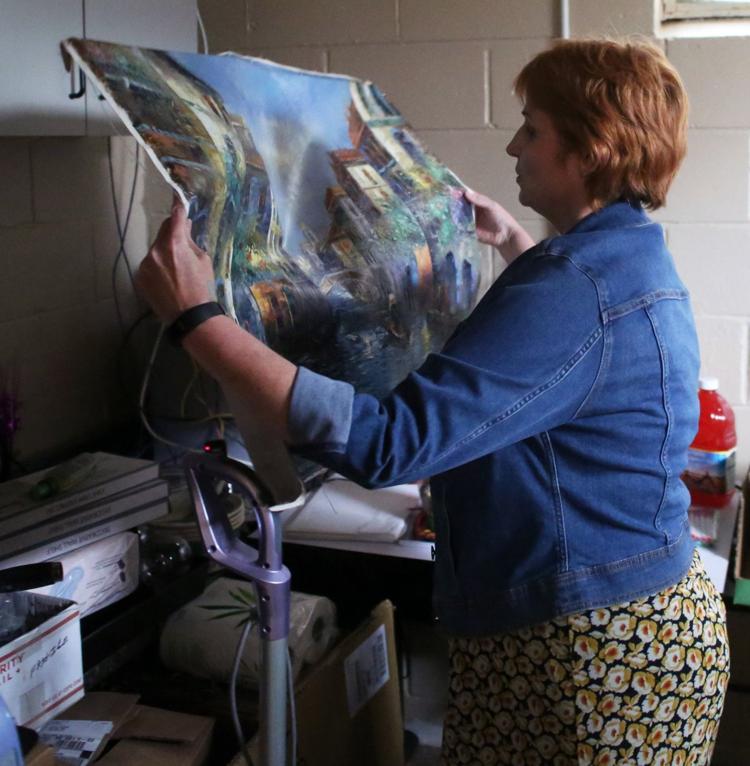 "A lot of us are in the same boat," she said. "Either we're living in places that are above what we were paying or are living in areas we don't want to live in."
One indication of the difficulty in finding housing is the number of people who have left the area.
Pospisil, who in addition to her role with BHA also serves as the co-chair of Sarpy County's long-term disaster recovery group, said around 40% of respondents to a survey the recovery group sent to flood victims have left the area. About 30 students did not return to Bellevue Public Schools after the end of the 2018-19 school year, said Amanda Oliver, the district's communications director.
Two of those students are Jennifer Herman's children.
Herman and her family lived in Paradise Lakes and her children attended Betz Elementary. When the Hermans had to evacuate, they took her children to stay in Lincoln, their cats to her brother's house in Omaha while she and her husband stayed at a former neighbor's in Springfield who took in three families.
After that first weekend, the family reunited and stayed in a hotel for about three weeks. The car dealership where Herman's husband works paid for the hotel and the family received financial support from tips collected by Herman's co-workers at Roma Italian Restaurant, friends and family.
When they started looking for a place, they scoured the internet looking for rentals, and Herman said they looked at "way too many" potential housing options. Sometimes they thought they found a place only to find out it had been rented to someone else.
"There really wasn't much to be found," she said, "and what we were finding I'm sure they were being bombarded by everybody else who had lost their homes in the flooding."
Many of the landlords had a problem with the family's cats, Herman said, but the ordeal had "torn up" her children emotionally so she didn't want to give up the pets for her children's sake.
"You lost your entire lives and now you have to give up your pets," she said. "I told my husband, 'I refuse.'"
In April they moved into a house near 144th Street and Giles Road. Their rent went from around $950 per month in Paradise Lakes to $1,500.
"It was like, 'We're going to have to make it work,'" she said. "We didn't have any options at this point."
The family's whole life was in Bellevue, so her children finished the year at Betz and carpooled with another family who also moved west. Over the summer, Herman's children transferred to Millard Public Schools, but Herman said the family wants to move back to the Bellevue area and enroll the children in BPS.
Herman said the situation is putting financial stress on the family. They are spending more time in the car and more money on gas, plus the higher rent, and they've had to borrow money from family and friends at times to pay rent or find ways to work around smaller bills. They've had to put off doctor's visits and other purchases, she said.
"There's times where it comes down to the wire and days prior to paying rent I'm like, 'I don't know what we're going to do,'" she said.
"Even one small catastrophe could potentially send us spiraling way too far down the rabbit hole to climb back out."
Since the family still views their life as centered in Bellevue, they want to move back, but Herman said they are coming to the realization they may have to wait a few years in order for that to happen.
"From what I'm hearing, a lot of people are still struggling with finding affordable housing," she said.
"It's hard when you feel like this life is not working. Our new normal has set in but I don't feel like anything is normal with it."