Justin DeBrie pulls his boat into his shop after every fishing trip. He cleans it with soap and water, hoses it down and then towels it dry.
The boat sits for a week to ensure that every drop of water has evaporated before the Gibbon angler heads out again.
It's how boat owners protect Nebraska's waterways from the zebra mussel, an invasive species that can block municipal water pipes and decimate fishing lakes. The zebra mussel, already a known threat in eastern Nebraska, is moving farther west into the state.
"It's coming,'' DeBrie says. "Eventually, I think it's inevitable.''

Omahan Steve Freese shares that concern. He owns property at Calamus Reservoir northwest of Burwell in the central part of the state and believes lots of boaters there aren't drying their boats between trips. Not doing so is one way the mussel population spreads.
"I don't think they understand the impact,'' he says. "How one boat that doesn't do it can cause this whole problem.''
It takes just a few drops of water for the microscopic larvae to hitch a ride to the next fishing hole. And that's how zebra mussels, which originated in the Caspian Sea in Central Asia, spread, probably from ships' ballasts, all the way into the Great Lakes of North America. The Missouri River is infested. Now, in Nebraska, another body of water appears to be on the list.
Cunningham Lake in northwest Omaha joins Zorinsky Lake and Carter Lake on the list of "suspect water bodies" after microscopic young zebra mussels, known as veligers, were detected in a May water sample.
Additional surveys of the docks and rocks along the shoreline at Cunningham showed no adult zebra mussels.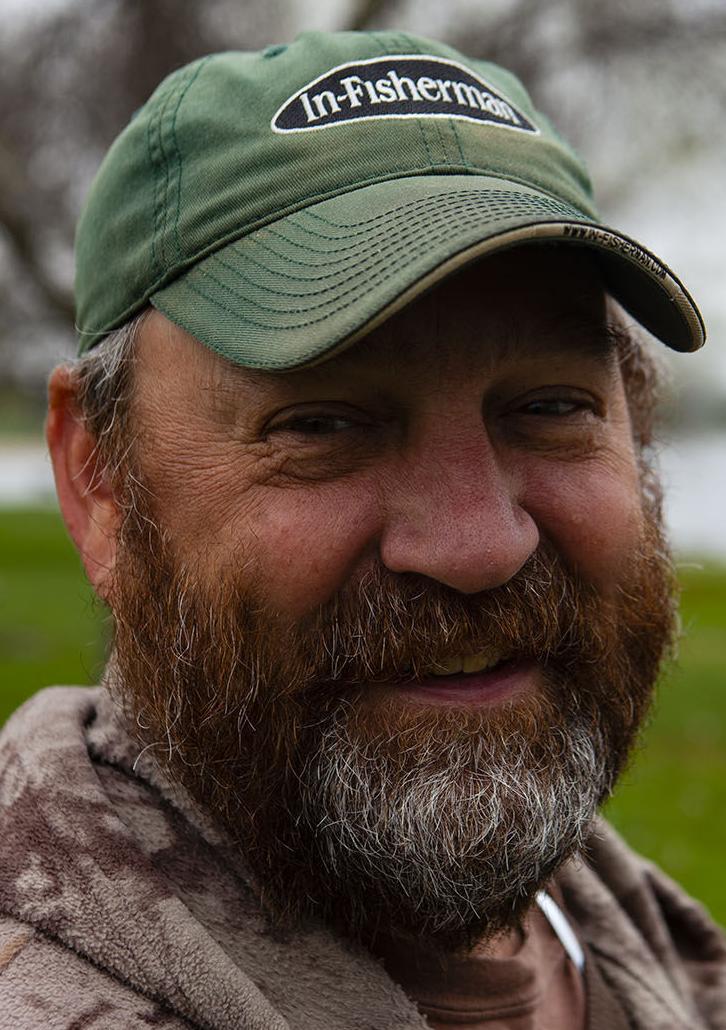 "I'm sorry to say, we're not surprised,'' said Daryl Bauer, the fisheries outreach program manager for the Nebraska Game and Parks Commission. "When the Missouri River has an infestation, it's not a big leap to Cunningham."
Zebra mussels throw lakes out of their natural balance. Dense colonies of the mussels filter large quantities of plankton from water, decreasing the food supply for native species. Because of the increased water clarity, unwanted vegetation is able to grow.
"They are filter feeders. With an infestation, they filter every drop of water. They filter out plankton and nutrients,'' Bauer said. "That will have an impact on the entire food chain right up to the big sports fish.''
Zebra mussels aren't just a problem for anglers. With their sharp shells, mussels create a hazard in swimming areas and they clog water-intake pipes, affecting utilities such as power plants, for instance, which utilize outside water.
Once a small lake is affected, the best solution is to drain the water, which was done at Zorinsky Lake in the Millard area in 2010 after an adult mussel was found on a pop can. Chemical treatment is not an option because it can't be counted on to be 100 percent effective — a must for ridding lakes of the mussels.
At Zorinsky Lake, the water level was lowered as much as possible, leaving the mussels to freeze in the cold weather. It worked, for the most part. No positive samples for mussels were found until 2016 and 2017 when veligers once again appeared in samples.
The search is on in all suspect water bodies. Five samples are collected in May and June and two samples are taken per month in July, August and September. If no adults or additional larvae are found after three years of sampling, a lake is removed from the list. Any time a single adult zebra mussel is found, a lake is added, or remains, on the list.
Freese is frustrated that more can't be done to stop the mussels from spreading. Public awareness is the main push, he says, which is what Game and Parks has tried to do with signs at most fishing and boating spots. Marketing campaigns across the country ask everyone to clean, drain and dry each time a boat is removed from the water.
In Nebraska, Game and Parks has six seasonal technicians checking boats for signs of mussels. Those technicians also work with fishing tournament directors, especially with those with boats from out of state.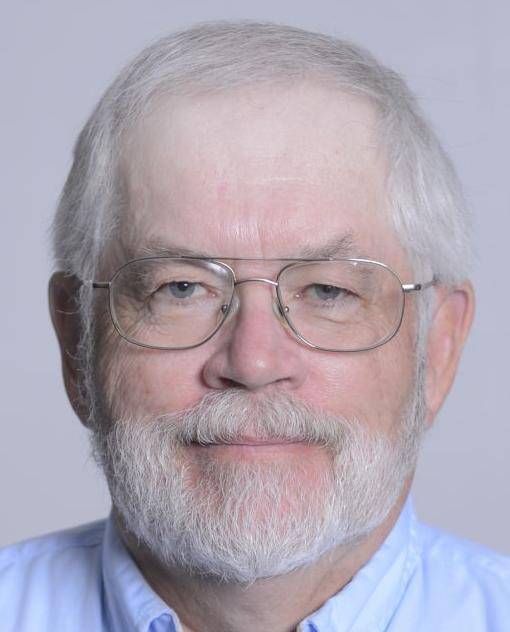 "If they are caught with zebra mussels or vegetation on the boat, they can be ticketed and fined,'' says Dave Tunink, the fisheries assistant division administrator at Game and Parks.
Other states take different approaches. Wyoming checks every watercraft at the state's borders from March 1 to Nov. 30. In Colorado, boats at major lakes and reservoirs are inspected. Iowa, which has mussels in the Iowa Great Lakes and the Mississippi River, enforces a $500 fine for anyone who puts a boat or trailer with an invasive species attached in public waters. Kansas, which has 32 infected lakes, does not have an organized vessel inspection.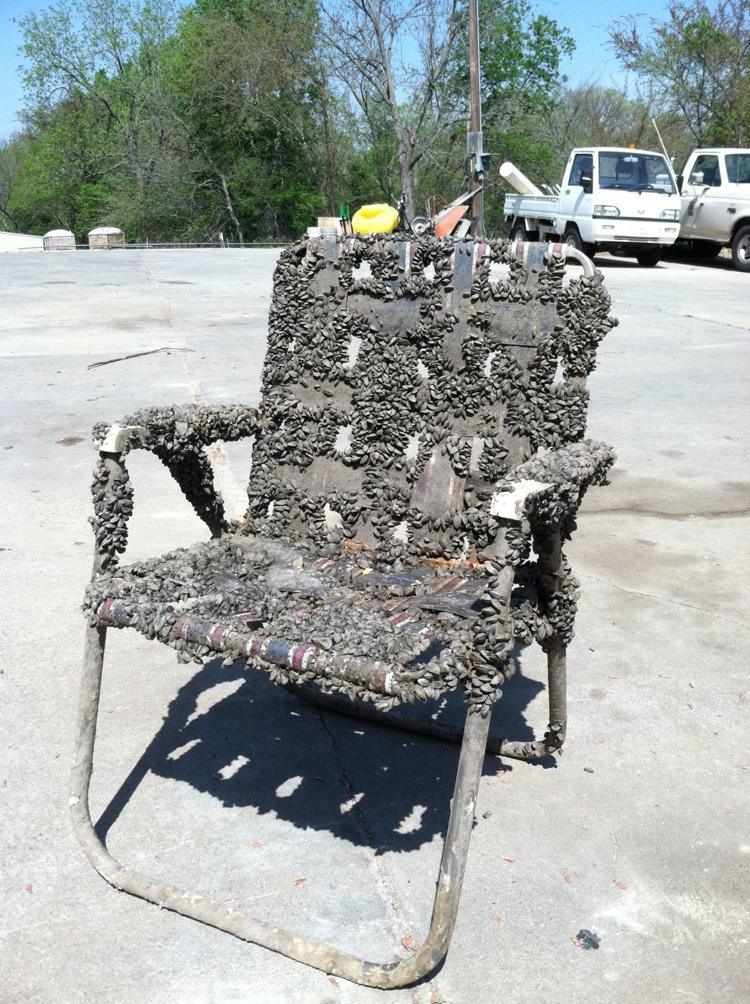 Tunink said a border check in Nebraska would require additional funding from the Legislature.
"I think everybody knows what is going on, but there is nobody to police the regular guys,'' DeBrie said. "I could go fishing in a Kansas lake that has zebra mussels today and fish at Harlan (reservoir) tomorrow. There is nobody to check that.''
Tunink said it's a simple rule: No one should move water away from any body of water. You never know when the water contains invasive species.
Bauer says Game and Parks needs help to get that message out. Anyone — swimmers, boaters, campers — can share information about taking precautions.
"Take a few minutes and politely educate them,'' he said. "Then they will know.''