If parenting is wearing you out, check out this bird herd.
A pair of Canada geese at Walnut Creek Lake are raising 30 goslings.
Canada geese typically lay two to eight eggs. The most likely explanation for the big brood is that these parents adopted the extras.
Canada geese sometimes form these large nursery groups, even aggressively taking goslings from other parents, biologists say.
But a family this size is unusual, according to Mark Vrtiska, waterfowl program manager for the Nebraska Game and Parks Commission.
"That's a lot of goslings, that's a pretty good number of them," Vrtiska said.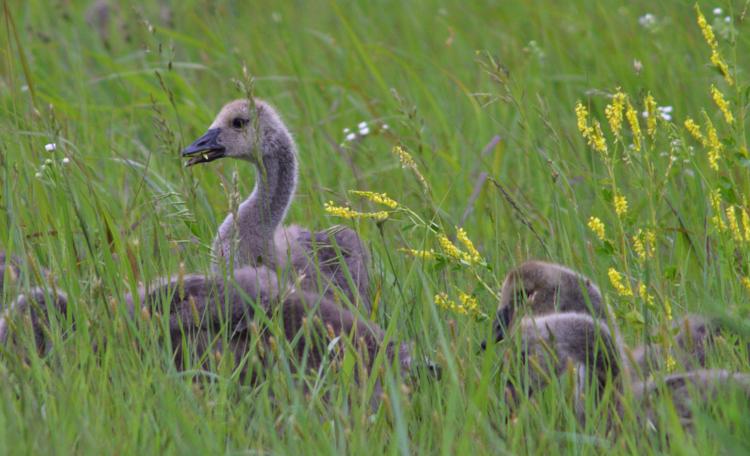 Scientists believe that the adoption of unrelated goslings benefits the parents by making it less likely that their own offspring will fall victim to predators, he said.
That protects the bloodline, he said.
"You're protecting your own young, because the adopted gosling may be the one who gets hit by the owl or the hawk or the coyote," Vrtiska said.
Walnut Creek is favorable habitat for geese and a lot of birds nest there, so there are probably a lot of goslings available for adoption, he said.
Nebraska is estimated to have between 100,000 and 150,000 Canada geese statewide.