I was quite interested in Lincoln's Pub before my first visit to the newer spot, in downtown Council Bluffs, mostly because I'd already spent a lot of time in the space before that evening.
Lincoln's Pub took over the former Dixie Quicks space, a semi-raw, industrial room with high ceilings and a giant central bar. The locally loved Dixie Quicks, popular for its Southern menu and Sunday brunch, ended its 22-year run in early 2018.
Traces remain of the old restaurant — the same tables and chairs (though the decoupaged tabletops are covered in brown paper now) and the same big bar and partially open kitchen. But there are lots of changes, too, mostly when it comes to the food itself, which I liked a lot.
Jon Nelson, owner of Jon's Naturals, a McClelland, Iowa-based butcher that provides pork and beef to more than 60 Omaha-area restaurants, runs Lincoln's. It makes sense, in a way, that he's started his own spot; it also makes sense that his product is the core of the menu at Lincoln's.
Nelson used to run a wine bar and deli, Cellar 19, which he sold. But he missed seeing his local regulars, so when he heard the Dixie Quicks space was open, he jumped on it.
"It has been big shoes to fill," he said, "but we tried to create our own spin on it."
I think he has, and he's done a good job of it.
The "Le Pig Mac," a pork version of a classic fast-food burger, is great. It comes with two thin, house-ground pork patties topped with the expected fixings, including lettuce, cheese, pickles, onions and special sauce on a sesame-seed bun. Its undertone of bacon makes it a surprising, fun riff on a classic.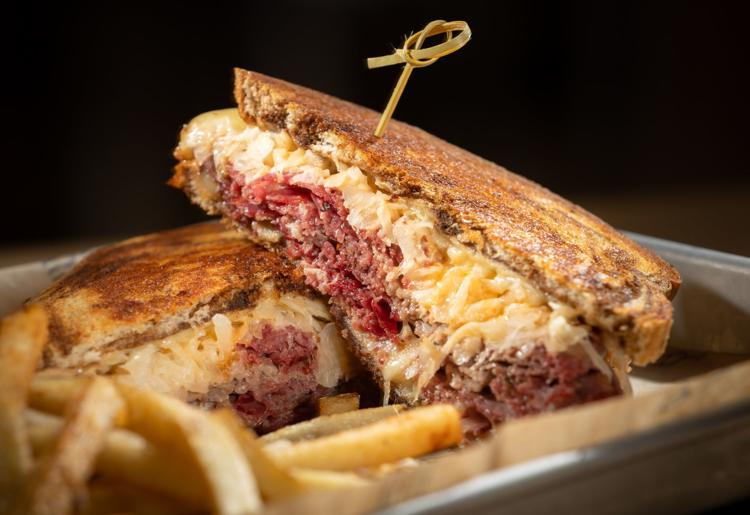 The same goes for the Reuben, which is made using pastrami that's cured and smoked in-house, along with kraut, Russian dressing and Swiss on pumpernickel. That pastrami is simply excellent, meaty and smoky.
Here's one thing I really appreciated about Lincoln's: It let its excellent meats take center stage. Even on a sandwich like the Reuben, the pastrami wasn't overwhelmed by toppings. The same went for the burger.
The restaurant took the menu as an opportunity to showcase its product, Nelson said.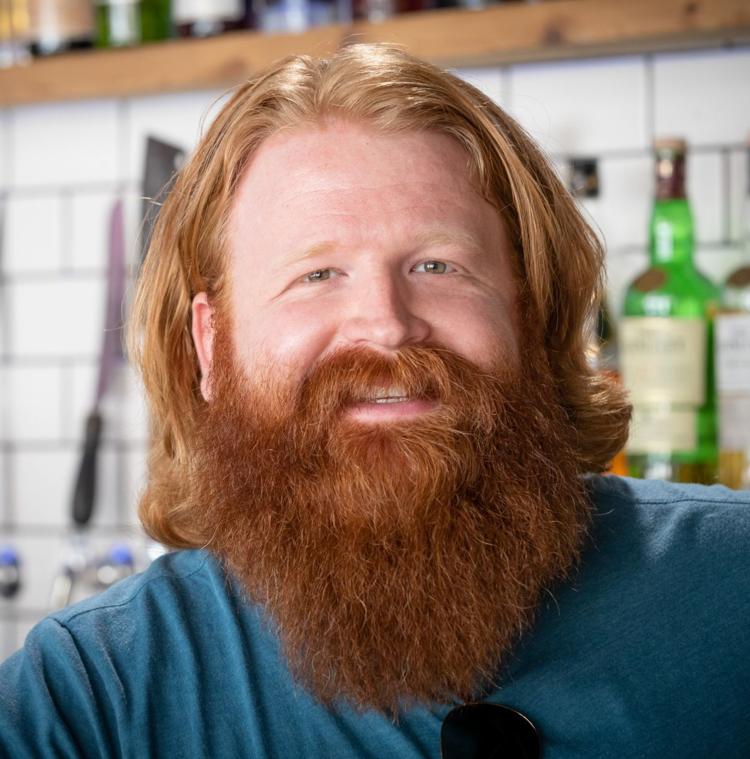 "We harvest weekly on the beef and pork, so we might be harvesting Thursday and it's in the restaurant by Friday afternoon," he said.
Nelson said the restaurant uses smaller cuts of meat for the pastrami, like an eye round, and then dry-cures the meat for five days or so, then rubs it with coriander and peppercorn before slow-smoking it for six to eight hours.
Though the buffalo chicken dip isn't much to look at, it tastes great. Big hunks of chicken come in a creamy, spicy dip; served with pita, baguette and celery for dipping, it's a hearty indulgence. I also liked the Wisconsin-style cheese curds, made with white cheddar and a thin but chunky breading. (The appetizer list is full of versions of small-town cafe staples like fried pickles, queso dip and pretzels.)
Nelson's business partner, Ryan Mann, developed the cocktail menu, which includes mostly tweaked versions of classics, all of which worked, including a smooth Cuban Manhattan made with rum and honey water; a Rye mule made with whiskey and ginger beer; and a rosemary Paloma made with herb-infused tequila with the option to add jalapeño. The restaurant also offers a sizable wine list, with some nice selections.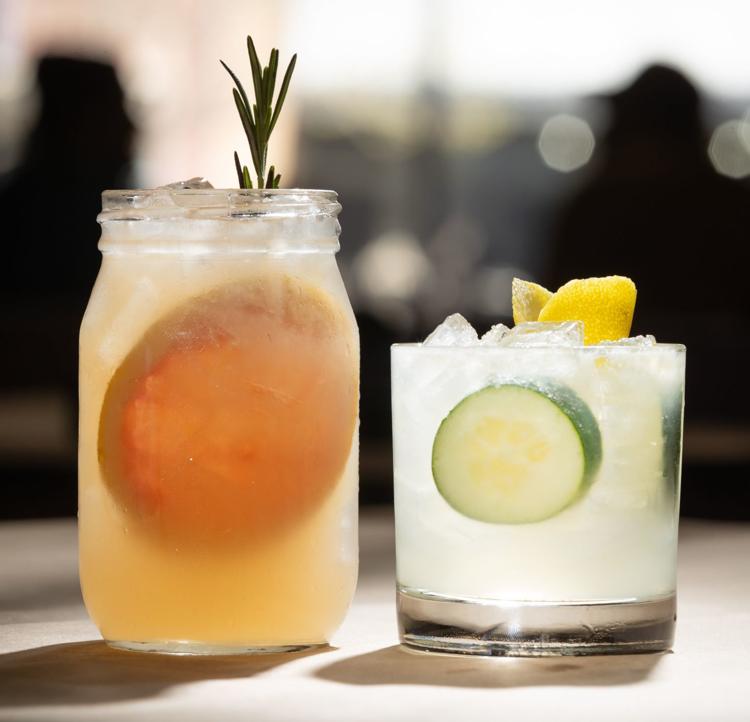 I didn't want to write this review without trying some of the entrées at Lincoln's, particularly the 14-ounce wagyu ribeye (you know me, right?). The cut, thin and nearly plate-sized and topped with a dollop of herb butter, had a perfect sear, distinct grill marks and a red center; I was impressed. Diners get their choice of two sides, and I chose the difficult-to-execute risotto, which was particularly well executed, with a creamy, cheesy texture, tender rice and plenty of peas.
The sausage in the bangers and mash is a particularly chunky, house-made kielbasa, and if you doubted the meat's freshness, these sausages would change your mind. The dish comes with chunky mashed potatoes and tasty gravy.
I didn't make it in for Lincoln's brunch, but I'd like to. Nelson said some of the menu's most popular dishes include chorizo biscuits and gravy, pastrami hash and the restaurant's version of poutine.
When we visited, Lincoln's wasn't that busy — Nelson said he hasn't done much advertising — and I think that might be because many diners simply don't yet know it's there. Let's do our part to change that, because the restaurant's focus on highlighting excellent local protein is one worth driving across state lines for.
Food reviews from The World-Herald