You still have several days of Omaha Restaurant Week to check out (it ends Sunday), and I've been doing some work on your behalf.
Over the past week, I've tried three restaurant week menus; I'll detail the highlights of all three and give you some suggestions on what else looks worth ordering around town.
At Dante in west Omaha, I found the $50-per-diner restaurant week menu complete and original (save for one of my absolute favorite desserts, which I am always happy to try again). Both the entrées — a lovely hunk of buttery cod served with tiny okra and a fall-apart tasty piece of beef — are great.
But the real standout is the mussels served in a big pot of tomato broth flavored with garlic and house guanciale, which is bacon's tastier cousin. Use the big hunks of bread to sop up that broth like I did, and you'll probably be as full as I was when the next two courses arrive. (Oh, and the dessert I love is the butterscotch budino, by the way.)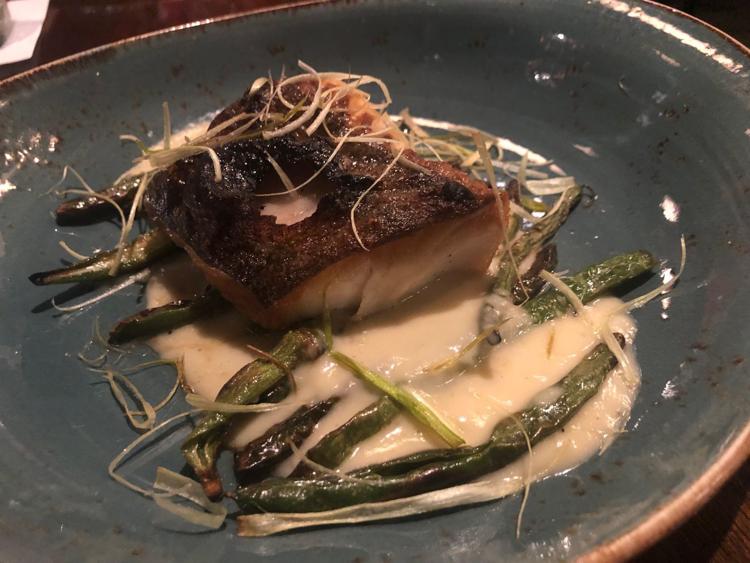 Another night, I went to Modern Love with a friend who had never dined there before; he left the three-course dinner ($40 a person) a satisfied new fan of the Midtown Crossing spot.
The highlights on the menu are several: A soup and salad course rotates daily, and ours included a lovely plate of bitter greens topped with apples, pine nuts, a sweet dressing and a dollop of house-made vegan cheese. Don't skip the chick'n fried steak, made with seitan encased in a thin, crisp breading and a mushroom gravy rich with umami.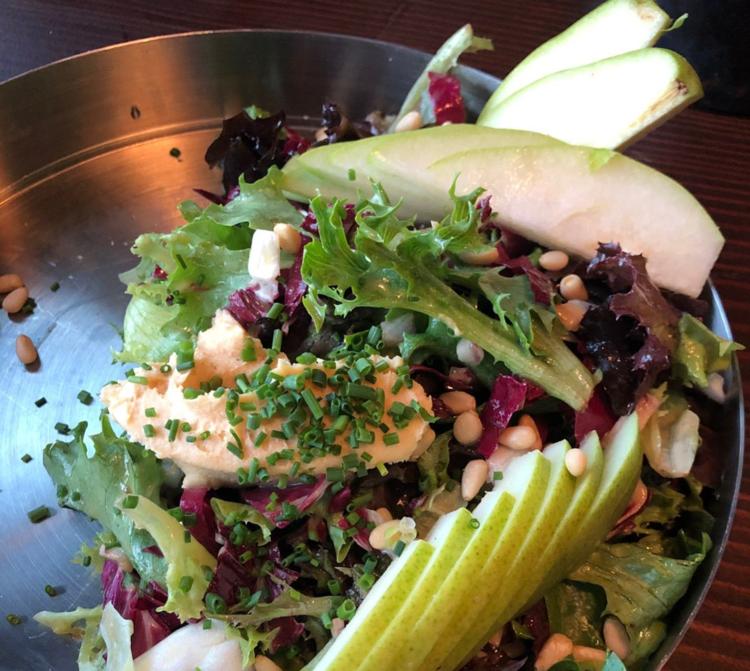 And finally, we checked out the $30 restaurant week menu at Herbe Sainte and found an absolutely delicious pair of soups during the first course: a smoky gumbo and a chunky, super flavorful red seafood chowder. I'd order both again, particularly as the weather cools.
I also don't see red velvet cake every day, but it's on the menu here, and its tender crumb, thick layer of cream cheese frosting and crunchy candied nuts will please any red velvet lover, I'm sure.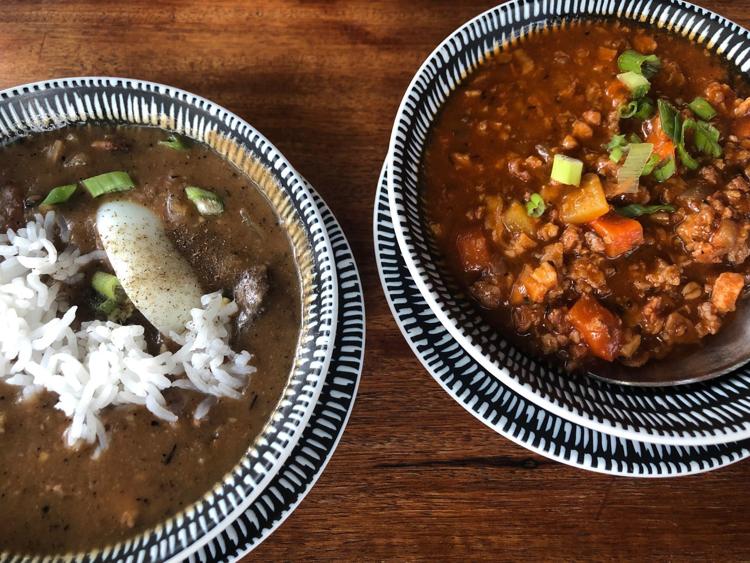 Here's what else looks good to me on this year's menus:
Baela Rose's dessert of graydon blue cheese served with honeycomb and seasonal jam sounds light and delicious.
The salad course at Benson Brewery — featuring local asparagus, red onion, shaved fennel, radishes, oranges, grated Parmesan and a lemon-mint dressing — sounds refreshing.
Le Voltaire always delivers classic French, and the restaurant week menu is no exception. I'd go for the beef sirloin served with truffle butter, hands down.
Chicken oysters, a divine little section of the bird that chefs love, are an entrée choice at Mode de Vie, where they're served with an Asian bent.
Ika San has a pot roast ramen on its menu made with braised beef, root vegetables, squash, spinach and (hold your breath) potato chips. Why not?
J. Gilbert's downtown has a wide variety of choices on its menu: seven choices in all on the entrée list, as well as five appetizer choices. I'd try the blue cheese potato chips and the bone-in Kansas City strip. But that's just me.
For more information on Omaha Restaurant Week, of which Omaha Dines is a sponsor, click here.
Food reviews from The World-Herald