It's been five years since I built a team and prowled the city for Omaha's best pad thai. (Very delayed spoiler alert: Bangkok Cuisine won.)
The other day, while prowling online for restaurants to review, I found myself reminded of the amount of locally owned Thai restaurants our city supports. I've got a handful of new ones on my list to check out, so look for those in the coming weeks.
But until then, I thought I'd share my top five favorite Thai spots, plus a few dishes beyond pad thai that I think you might want to check out.
333 N. 78th St.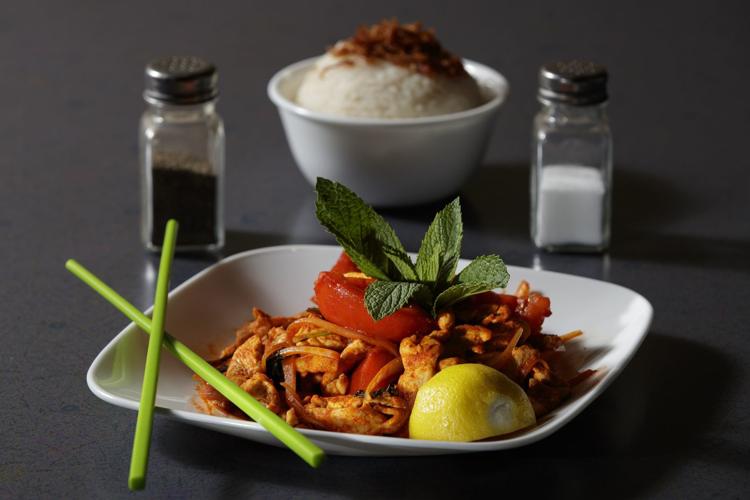 I'm fudging slightly on this one, because High Peak is technically Burmese food (and so is my second pick). But Burmese is influenced by Thai cuisine, and it's my list, so I'll do what I want.
There's pad thai on the menu at High Peak, but there's lots of other interesting stuff, too: the tea leaf salad, for example. With pickled tea leaves, crunchy peanuts, crisp beans, fried garlic, tomato, jalapeño, lettuce, tomato and the option of dried shrimp, the salad is a varied blend of flavor and texture. I truly loved chicken kebat — big slices of chicken flavored with sweet-tart tamarind, mint leaves, tomatoes, garam masala spice, green chilies, onions and cilantro. The dish is fresh and bright, but with underlying depth.
You might have to wait during your visit to High Peak, as service can be slow. But it's food worth waiting for.
Inside Kathmandu Momo Station, 3924½ Farnam St.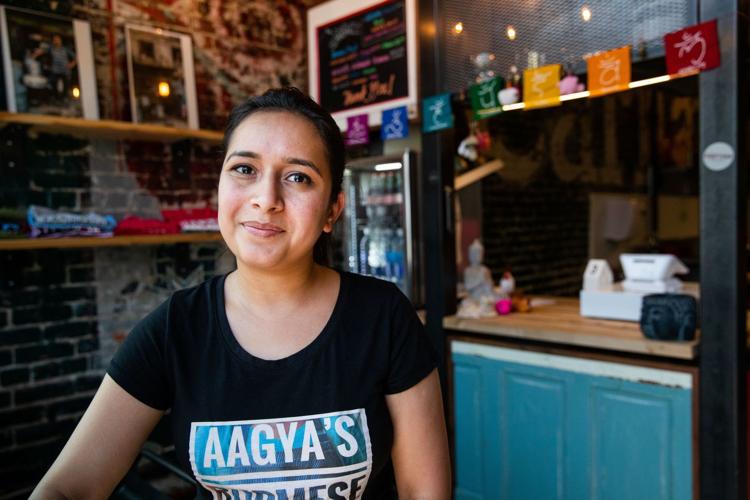 If you somehow haven't been to Momo Station yet (seriously, get to Momo Station), the Burmese ramen is yet another reason to check it out. Aagya Subedi Bhattarai's soup, based off her grandmother's recipe, is called mohinga. The dish is considered the national dish of Myanmar.
The classic fish broth is gingery, flavorful and light in body, much different than the heavier pork ramen many readers might have tried. It's got surprising depth, though.
If you use the hot sauce that comes at its side, be careful: It creeps up on you fast. The broth comes with crisp shredded cabbage, noodles, peanuts, onions and herbs, among other toppings. For an extra $2, you can add cuts of dark-meat chicken with crispy skin or rectangles of tofu tinted golden from spice and roasting. I'd recommend either.
Various locations
Website: salweenthai.com
What started out as a hole-in-the-wall on Saddle Creek (and was one of the first Thai restaurants I ever wrote about) is now an Omaha favorite, with four locations all over the city, including a new one in west Omaha.
I still get my Salween fix as a to-go order from that original midtown location; that hasn't changed. What has changed is my order. I've moved down the spice scale (the spice has always run high at Salween, and probably always will) and from pad thai to the wider, saucier drunken noodles, mostly with tofu, though sometimes with chicken.
I also absolutely love Salween's panang curry, with its tangy lime and depth of spice, but I'm picky: I ask them to substitute the hunks of eggplant for mixed carrots and broccoli. They grumble and charge me $2 extra, but they do it, and it's worth it.
1905 Farnam St.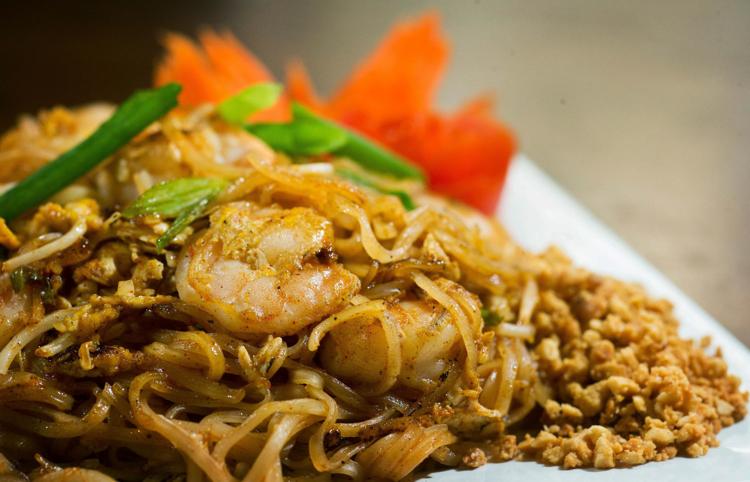 Hello, I have to include our Food Prowl winner. There's been some shuffling within the restaurant's ownership since I wrote the story in 2014, but the pad thai remains the same as our team found it: a balance of sweet, sour and salty with spice you can adjust on your own (a key element for our tasters way back when).
The other standout at Bangkok is the pleasant char on the noodles and protein; a sure sign of a well-loved wok.
Various locations. Parks downtown regularly for food truck Thursdays.
Website: Facebook.com/sweetlimefoodtruck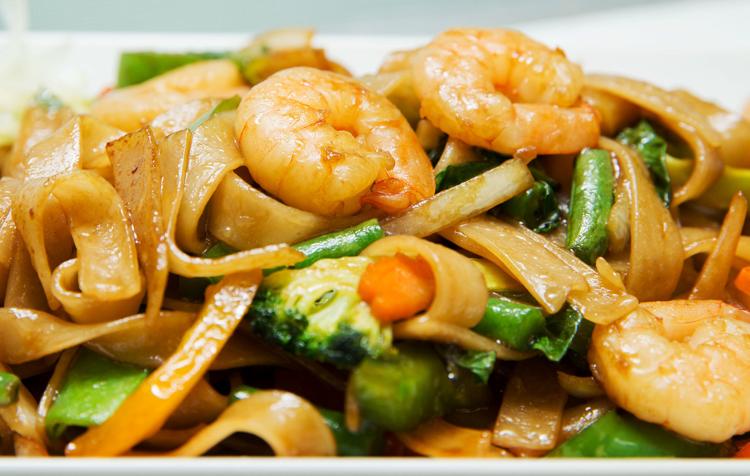 I drove all the way to Springfield, Nebraska, to originally find the Sweet Lime truck, which serves Thai specialties out of a neon green rig. Now, I can walk a half-block outside my office most Thursdays and find it at the downtown food truck rally.
Its carefully made favorites are as good as ever. Pad thai, of course, is a staple. The menu has expanded much past just that signature dish, though: there's crispy shrimp chips, panang curry, tom kha soup and plenty of classic, fresh stir-fried dishes.
Food reviews from The World-Herald