Omaha loves French food; I do, too. If you read my reviews regularly, you'll already know that chocolate mousse is one of my favorite desserts. I love wine from Bordeaux. Cheese plates are always a yes. Boeuf bourguignon is, in winter especially, a staple. Here are my "Omaha French" favorites.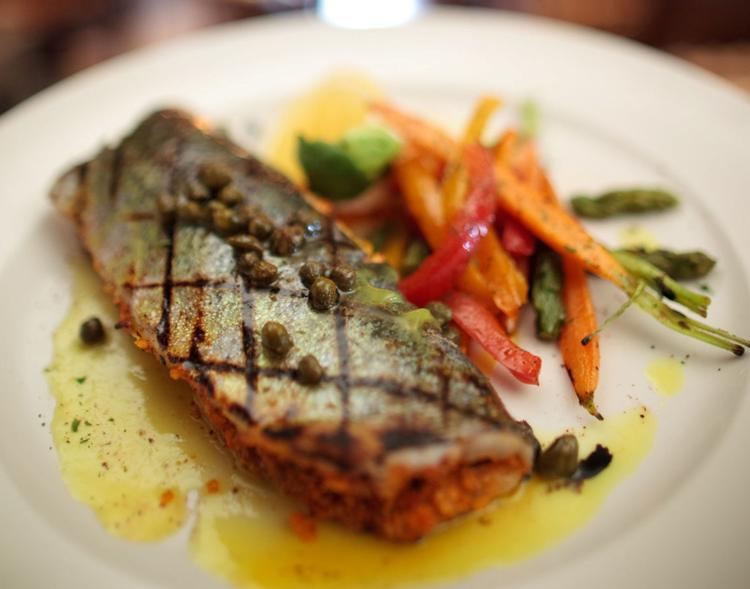 Dario's Brasserie
The mussels at Dario's — particularly the moules provencal — are simply delicious. They come with a cone of the restaurant's pommes frites, which are also simply delicious (and tied for Omaha's best french fries during Food Prowl.) Dario's is also one of the only places in town where you can acquaint yourself with a crepe; might I recommend the mortadella, which comes filled with meat, spicy arugula and a roasted garlic aioli?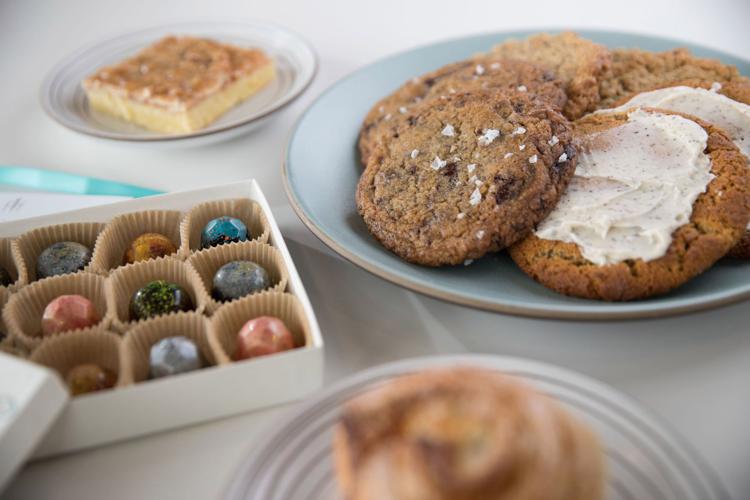 Farine + Four 
The pastries at Farine + Four are so good, I don't know where to begin. I'll start with, I suppose, the Tosca bar, which is a delightful slice of Swedish almond cake, super-rich but airy in texture. Crisp slivered almonds on its top add texture and crunch. The bread, particularly the baguette, is one of the best in the city. Take a loaf home. And also, don't skip the everything bagel; though it's not particularly French, it is super tasty topped with a schmear.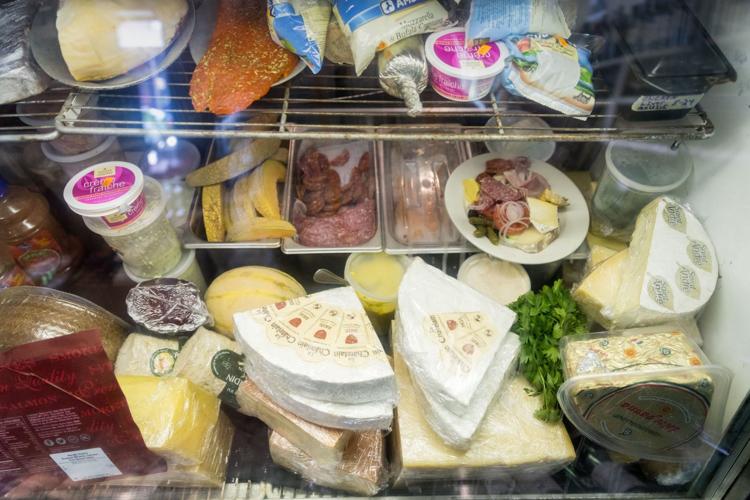 La Buvette
I've written an ode to La Buvette, my favorite restaurant. There are many, many reasons I love it that have nothing to do with food. But the food, it turns out, is a big reason it's so great. It serves the best cheese plate anywhere in town, in my humble opinion. It's the best place to get a hearty plate of boeuf bourguignon; pair it with a $5 glass of red wine.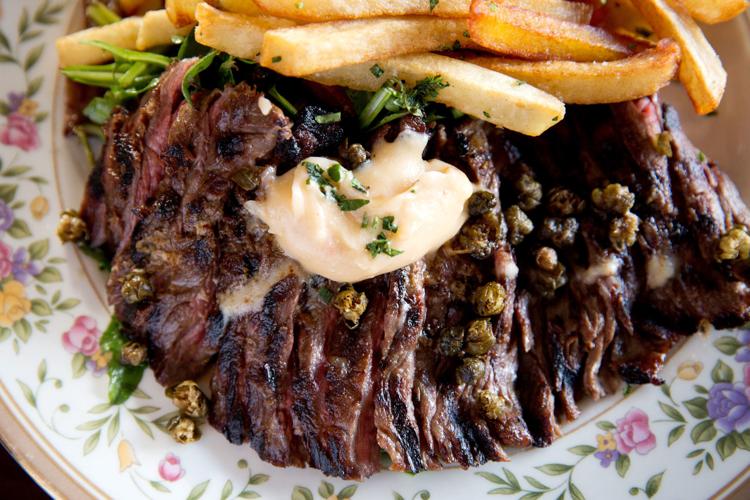 Le Bouillon
Le Bouillon has thoroughly modernized the spot formerly known as the French Café in both atmosphere and menu. Don't get me wrong — like so many, I got engaged at the old French mainstay, and loved it for many years. But I've learned to also love nearly everything at Bouillon, including the wonderful wine list and creative cocktails, the burger, which is truly underrated, along with the rest of Bouillon's brunch menu. The restaurant does many versions of French classics in its own, updated way. Look for escargot, French onion soup, tartine, rilletes and bradade.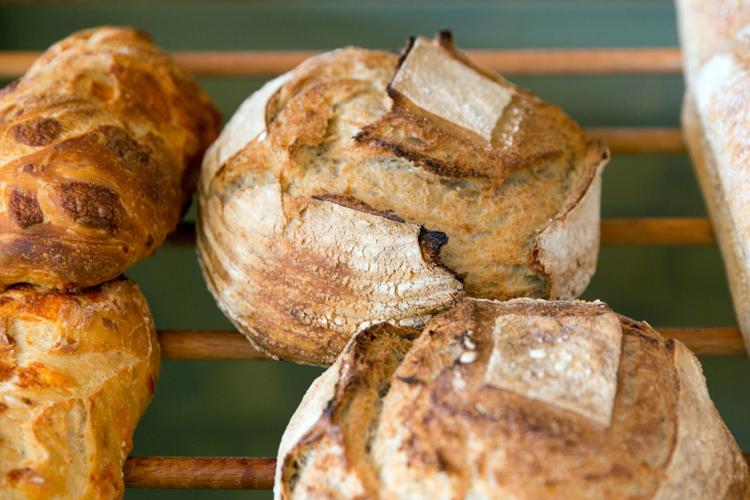 Le Quartier
5026 Underwood Ave. and 8706 Countryside Plaza
I consider Le Quartier to be the "OG" French bakery in town; it has been around for more than a decade. Every time I pass the bakery's booth at the farmers market, I must grab a sample or two of the delicious bread. My personal favorites include the cheddar loaf, the multi-grain pan loaf, the walnut sourdough and, obviously, the most delicious baguette. A periodic chocolate croissant is a must-have indulgence I highly recommend.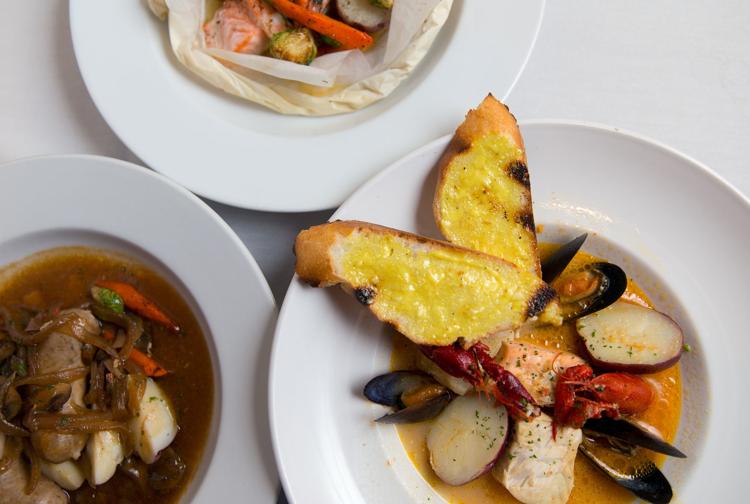 Le Voltaire and Le Petit Paris bakery
Cedric Fichepain, who runs both these spots, is French with a capital F. He brought his wonderful food to west Omaha in 2001 and almost immediately became known for his classic version of French cuisine. It is at Le Voltaire where you can find classics like foie gras frais au sel marin toasté, foie gras pate on toast; brie Josette, baked brie served with an apricot-cranberry chutney; and paupiette de veau au truffe noire, stuffed black truffle chicken sausage with veal scallop and mushroom jus. Don't forget the delicious desserts, which are made in house. His French bakery next door serves bread, yes, but also eclairs, macarons and brioche. Très délicieux.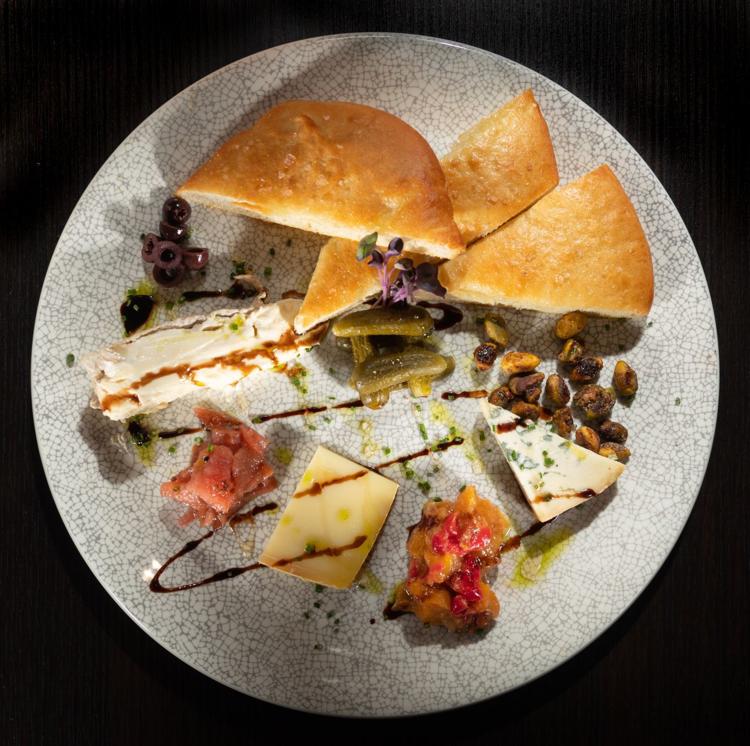 Mode de Vie
Mode de Vie takes a playful aim at French food. It's menu includes a fair amount of classics, but most of its menu is food from regions influenced by French rule, including Vietnam, North Africa, the French Caribbean and New Orleans. I won't soon forget its version of cassoulet, spiked with fresh thyme and spicy North African Merguez sausage. What's maybe most standout, though, is the restaurant's singular focus on Champagne and sparkling wines; its list is bigger than any other I know and is fun to explore.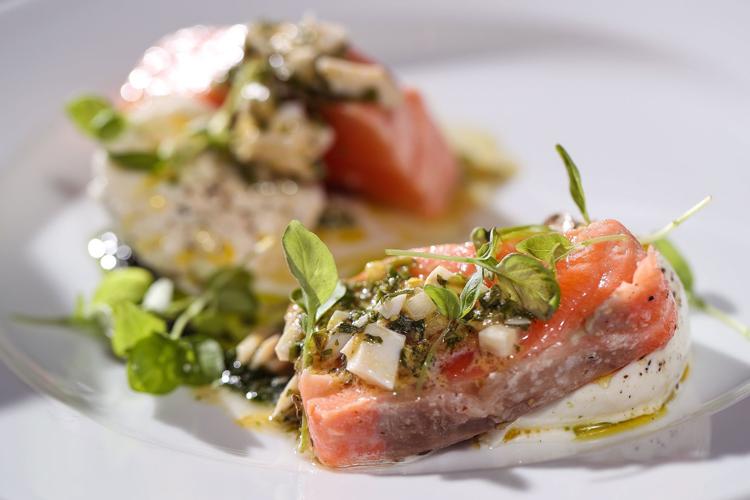 The Boiler Room Restaurant
The Boiler Room isn't so much straight French any more. It's taken a left turn away from the classic dishes, but in form and style, and certainly in spirit, the influence of France is there. I see it in the always beautiful house charcuterie plates. In the wonderful house-made sausages, pan-roasted fresh fish and proteins like lamb and locally raised, rich pork. In its wonderful, diverse wine list that never fails to surprise. Order a selection of their cheese last, like the French, and you won't regret it.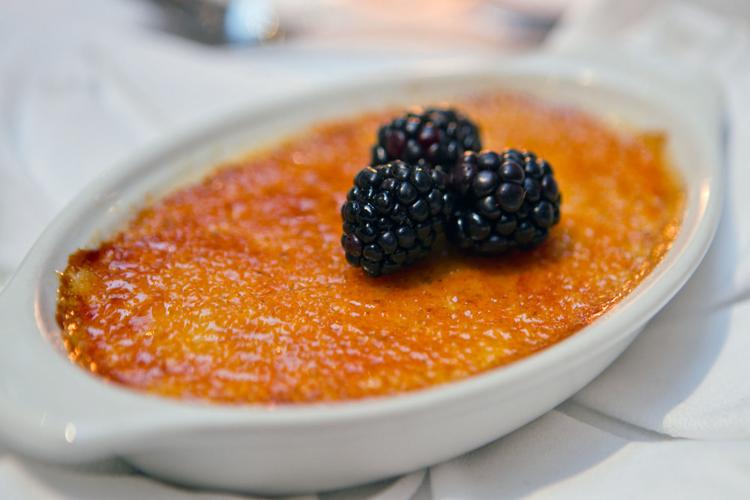 V. Mertz
We just had our anniversary dinner at V. Mertz, and it included a taste of A5 Miyazaki Ribeye, perhaps one of the most amazing cuts of beef in the world. The restaurant, with its singular location in the Old Market Passageway, has certainly graduated beyond the pepper steak of yore (you can still get one of those, if you must.) But I find if you put your dining experience in the hands of the chefs, you'll leave with memories of a meal that will last for days. Certainly, too, the restaurant's service — some of the best you'll find anywhere in the city — deserves a nod, too. It's consistently exceptional.
Recent food reviews from Sarah Baker Hansen
From casual lunch spots to deluxe nights out, Sarah Baker Hansen has you covered with reviews of Omaha's hottest new dining options.