For 50 years, Sharon Parker pushed her students with the question: Did you meet your goals?
When students at Marrs Magnet Center met those goals, they wouldn't find a louder cheerleader than Mrs. Parker. And when they fell short, they wouldn't find a more fervent advocate.
"Her work ethic was unmatched," said Donna Wilcox, a language arts teacher at Marrs, where Parker had worked since 1998. "She truly believed in our students and held staff accountable for student achievement. Failure just was not an option when working with Mrs. Parker."
Parker retired this May after a 50-year career, all in the Omaha Public Schools. Two weeks later, on June 5, she died from a heart attack.
Sharon Hunter was born into a competitive South Omaha household on Jan. 11, 1946. Her brothers, Buddy and Jeff Hunter, both played baseball for the Boston Red Sox organization. Sharon was a gymnast in her youth and had a lifelong love of golf in addition to her passion for Nebraska athletics.
Sharon met her husband, Dale, at South High. The two married after dating throughout college. She earned a bachelor's degree in elementary education from what then was Omaha University, then earned a master's degree in school administration and technology.
She taught at her childhood elementary school, Brown Park, as well as Lincoln School and Spring Lake Magnet before spending more than 20 years at Marrs, where she was a pioneer in data research and student advocacy.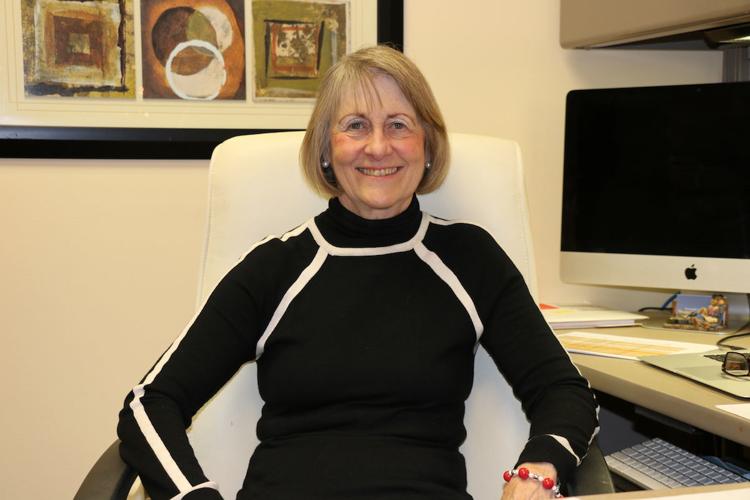 At Marrs, she focused on technology, data, scheduling, placement and curriculum development. But even after leaving the classroom, Parker supported her students.
She made highlight videos for sports teams at the end of their seasons, brought bowls of cut-up oranges to soccer games, made pins for students who achieved their goals and took decoration to the next level for special events at school. She kept a special cookie jar in her office reserved for students who met a goal.
She took time to know individual students, studying their testing records and using that to motivate them to improve, her principal said.
"Those conversations would spark a little motivation in that student, and you would see a turnaround," said Bryan Dunne, principal at Marrs. "They knew there was someone out there who really knew them and where they were at. Her fingerprints were all over this school and all over this community."
Parker had been eligible for retirement for years but kept coming back.
"Every year, I say I should think about retiring, but I think maybe I could help one more kid," she said in an article published by the school district in 2017.
At home, Parker brought the same passion, her husband and sons said.
"She would spend days and days wrapping Christmas presents. It was a work of art," her son Zach said. "She just always wanted to make people feel good."
She kept up family traditions, like a family whiffle ball game they played in the parking lot of Rosenblatt Stadium and later in the mini Rosenblatt set up outside the Henry Doorly Zoo & Aquarium. Her husband, Dale, described her as having 72 hours' worth of plans for a 24-hour day, somehow finding a way to make it all happen.
"If you needed something done, it was over the top," Dale said. "Sharon never did it halfway."
Survivors include her husband, sons Jason and Zach, brothers Buddy and Jeff, sister Cindy Brock and two grandchildren.
Visitation will be at Korisko Larkin Staskiewicz Funeral Home, 5108 F St., at 10 a.m. Friday, with services to follow.
The family is asking for donations to The First Tee of Omaha, which introduces young people to the sport of golf.
Notable Nebraska, Iowa deaths of 2019