The World-Herald's Washington Bureau rounds up news highlights from Capitol Hill and beyond.
The long August recess — or "district work period" as more image-conscious lawmakers prefer to call it — is an opportunity for members of Congress to take overseas trips, host roundtable discussions with groups back home and convene field hearings.
Sen. Ben Sasse, R-Neb., will host one of those field hearings Tuesday titled "Human Trafficking and Its Intersection With the Financial System."
Sasse is a member of the Senate Banking Committee and chairman of its Subcommittee on National Security and International Trade Finance.
"Modern slavery is a stain on our society," Sasse said in a statement. "Human trafficking is a despicable, multibillion-dollar business that profits from the suffering of vulnerable women and young children. We owe it to these enslaved victims to shine a light on this black market and bring low-lifes to justice. That's what this hearing is about."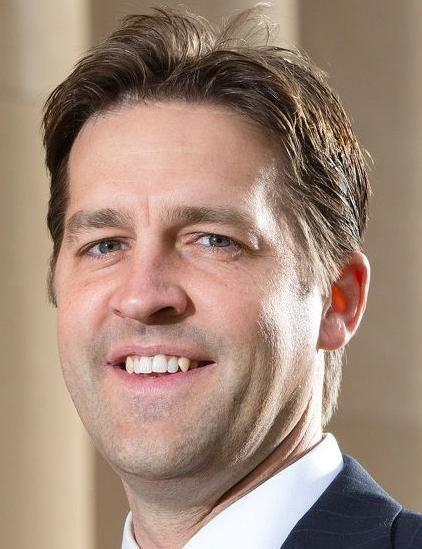 The 2 p.m. session will be held at the Nebraska Department of Transportation and Highway Safety Office in Lincoln. Witnesses include Nebraska Attorney General Doug Peterson.
Meanwhile, in the world of presidential politics, Republicans on Friday released the names of honorary Nebraska chairs for President Donald Trump's reelection effort.
On the other side of the aisle, Democrats recently released state-by-state hotel assignments for their national convention next summer in Milwaukee.
Iowa Democrats managed to land a convenient spot at the Milwaukee airport, but the Nebraskans will be bunking in a Chicago suburb an hour and a half away.
Farmers feeling trade pain
Sen. Chuck Grassley, R-Iowa, recently completed his annual tour of the state with a stop in each one of its 99 counties.
Grassley told reporters afterward that he heard about trade in almost every one of his meetings around Iowa and that he sees a lot of anxiety among farmers.
But he insisted they aren't ready to walk away from President Trump.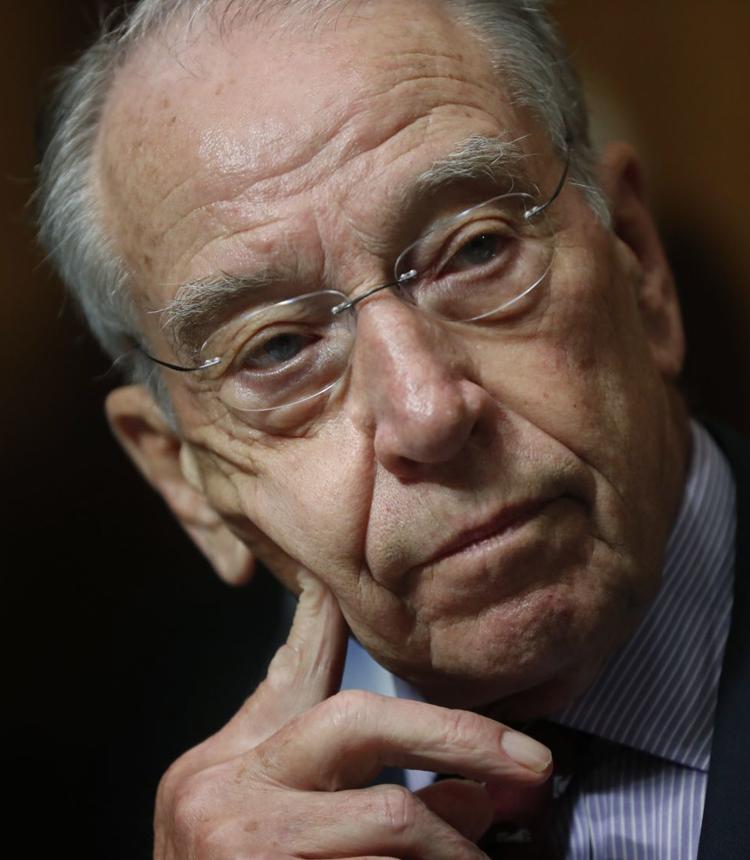 "Polls even back that up — that the farmers are giving the president some leeway in negotiating with China," Grassley said.
Grassley also pointed to positive trade developments such as the negotiation of a new pact with Mexico and Canada and a forthcoming agreement with Japan.
"Strengthening ties with Japan and other Pacific Rim nations only helps strengthen our position while we're negotiating with China," Grassley said.
Double whammy for corn
In addition to the trade hit, Midwestern farmers and ethanol plants have been reeling from the Trump administration's recent announcement of 31 new refinery waivers to federal ethanol mandates.
The move drew a stinging response last week from the Nebraska Corn Board and the Nebraska Corn Growers Association.
They issued a joint statement saying the administration continues to erode federal ethanol mandates with the refinery waivers.
In the statement, David Bruntz, a farmer and chairman of the Nebraska Corn Board, expressed shock at the situation.
"All we're getting is lip service," Bruntz said. "At one moment, we think President Trump is on our side, and then the refinery waivers come through. It's truly a slap in the face. Farmers are hurting and it just keeps getting worse."
Grassley told reporters that the administration is working on various ways to mitigate damage to the ethanol industry, most importantly by reallocating waived ethanol gallons in the future.
But the senator also acknowledged that the fresh batch of waivers will harm farm country.
"It was a kick in the teeth by EPA to American agriculture," Grassley said.