LINCOLN — Two state legislative candidates seeking to represent northeast Nebraska are touting their experience and backgrounds in seeking to replace term-limited State Sen. Tyson Larson.
But questions have been raised about certain details included on the résumé posted by one of the candidates, Keith Kube of Crofton, and about a protection order filed against him that was later dismissed.
Kube, an investment adviser, is squaring off with Tim Gragert, a military veteran and Creighton School Board member, to represent District 40, which sprawls across six rural counties, and includes the communities of Bassett, O'Neill, Ponca and Hartington. Gragert and Kube, both registered Republicans, placed one-two in a six-way primary in May.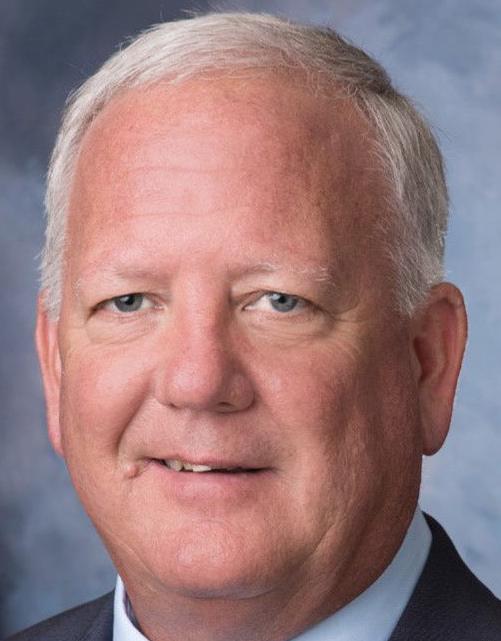 Gragert, 59, cites his four decades of service in the Air Force and Nebraska Air and Army National Guard, as well as his experience in agriculture as a longtime, and now retired, official with the federal Natural Resources Conservation Service.
"I will commit 100 percent to this position," Gragert said. "I don't plan to stop being a senator when the session is over."
Larson has declined to comment in the past about criticism by District 40 candidates or to say who he's supporting.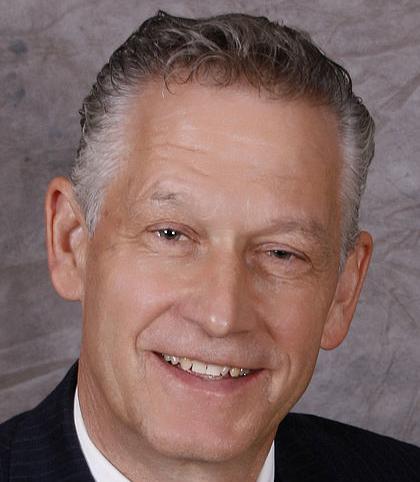 Kube, 68, highlights his experience in business and finance, as well as real estate.
"I believe that government should run like a business," he said. "I have business experience that I feel is lacking in the Legislature."
His résumé, as initially posted on his website, stated that he earned a "minor in economics" from the University of Nebraska-Lincoln. UNL officials said he was not awarded the minor, but did earn a degree in civil engineering.
The résumé also lists his current employer as "2011 to Present: Manufacturer's Network Group ... of San Francisco, Calif."
Kube said he formed the entity as a trust, and is its sole full-time employee. He said he formed it in California, but that it has been based at his residence in Crofton since he moved there in 2010. He said he may have overlooked it when updating his résumé.
When asked why he would list a minor on his résumé that he did not earn, Kube said he had taken "the equivalent" amount of economics courses. The "minor in economics" has since been removed from his résumé.
Two years ago, Crofton City Administrator Charlie Hendrix took out a protection order against Kube, alleging that he had made repeated, unwanted visits to her city office to discuss non-city business, as well as unannounced and unwanted visits to her home. She maintained Kube ignored her requests to leave her alone and stop touching her.
Hendrix had served as a campaign adviser for Kube's unsuccessful campaign for the District 40 legislative seat in 2014. But after the campaign ended, she felt that Kube's repeated visits — up to four times in one day — were interfering with her duties at city hall.
Kube disputed that in an interview and in a 17-page letter submitted to a judge. He said the accusations were unfounded, and that he was the victim of "considerable hyperbole, inconsistency and misunderstanding ..." He said he needed to talk to Hendrix about a gubernatorial proclamation he was seeking to include in a book he was editing about the 125-year anniversary of the founding of Crofton.
Knox County Judge Donna Taylor dismissed the request for a protection order, ruling that Hendrix, as a public official, should expect visits from members of the public. But the judge also stated that Hendrix could "limit" or refuse contact with Kube, or direct him to contact her through other city staff.
Hendrix, in an interview, said that Kube, who lives outside of city limits, is now required to route any city business through Crofton Police Chief Pat Schmidt and not contact her directly. She said that taking her complaint to court has ended her problems with Kube.
Kube said the matter is no longer an issue and had been thrown out.
"My reputation speaks for itself," he added.
On the issues, the two candidates have similar views — property taxes are unfair and too high for farmers.
Gragert said that past property tax solutions introduced in the Legislature all have had some good points, "but there didn't seem to be any give-and-take" that would lead to a solution.
Kube said if there was an easy solution to high property taxes, it would be in place already. But, he added, there's a fundamental unfairness in the system because farmers are taxed on their "net worth" — their land holdings — while urban residents are not taxed on 401(k)s and other investments.
Both candidates oppose abortion rights, support the death penalty and want to see improved high-speed Internet service in rural areas. The two Republicans also agree that rural areas aren't receiving their fair share of state aid to schools.
The Keystone XL crosses part of District 40. Gragert said he is "sitting on the fence" about the project, though he feels pipelines are safer than using rail to transport oil. Kube, meanwhile, said he is a solid supporter of the pipeline.
Gragert was a registered Democrat until switching his party affiliation to Republican in 2014. He said there was no specific reason why he changed his party, and that he was a registered Democrat because that was the party of his parents.