Two political newcomers seeking to represent north-central Omaha in the Nebraska Legislature share a lot in common.
Both are women and Democrats and neither have health insurance due to income levels that put each in Nebraska's gap between Medicaid and the Affordable Care Act. Both support expanding Medicaid.
But there are differences between Marienella "Mina" Davis, an active campaign volunteer and part-time retail employee, and Megan C. Hunt, a social activist and owner of an online and storefront boutique.
Depending on the voters' decision, the Legislature will have its first black-Filipino senator (Davis) or its first openly bisexual senator (Hunt).
The two are seeking the District 8 seat being vacated by term-limited Sen. Burke Harr.
In the May primary, Hunt received 3,284 votes, about 55 percent of the total, while Davis received 1,299, eliminating candidate Josh Henningsen by 57 votes. Hunt reported $67,670 in primary campaign donations to Davis' $7,310.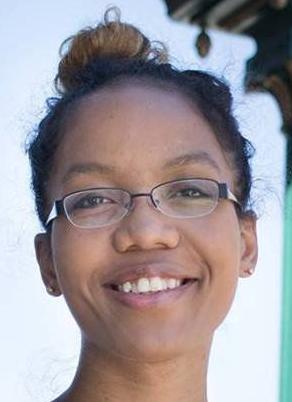 In an interview, Davis, 25, said the district's average voter doesn't share what she said is Hunt's background of wealth as a member of the family that owns HunTel Communications, an Omaha-based business telecommunications company.
"I know privilege when I see it, and she's privileged," Davis said.
She said she remembers her own mother serving "chicken feed" for supper and her family receiving federal aid because her father's Air Force wages came up short for the seven-member household, conditions in line with many people who live in District 8.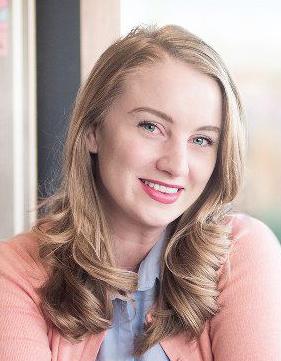 Hunt, 32, in a separate interview, said that's a fictional narrative. She said her family did not give her money to start Hello Holiday, her clothing business, which now has nine staff members.
"I did this all on my own," she said, building the business since she moved to Omaha from Blair in 2005. "My family is, like, do-it-yourself Republicans, bootstrap people. I know that (Davis) thinks that I'm very wealthy, and I'm not. I don't have a trust fund. I don't have a retirement account. I don't have savings. I don't own property."
Her parents and grandparents donated to her campaign, she said, and other relatives have not.
Asked if she is "privileged," as Davis said, Hunt responded, "So is she. We all are. We're all very lucky to have what we have. And we all work very hard to have what we have, in many cases. It doesn't mean it was given to us."
Davis was born on Travis Air Force Base in California and came to Omaha 10 years ago when her father was assigned to Offutt Air Force Base. She graduated from Millard West High School and Creighton University, earning a degree in business information technology.
She was involved in politics at Creighton and was a campaign volunteer in 2012 for President Barack Obama and congressional candidate John Ewing, as well as last year's unsuccessful campaign by Heath Mello for mayor of Omaha.
She said state government needs to focus on affordable housing, income equity and bringing more economic opportunities to Nebraskans.
Hunt, who was born in Blair and graduated from Blair High School, was on the executive board of the Young Republicans club as a Dana College student and "a socially liberal, fiscally conservative type of person."
"I'm a different person now," she said, with "a little bit of a Libertarian bent to me" as well as being a Democrat and an entrepreneur. Her business has "an activist thread or undertone," she said, offering clothing for all sizes of women and T-shirts with feminist or other social-issue slogans. Her nonprofit, Safe Space Nebraska, works with bar owners to head off harassment.
"I'm most focused on making the state a place where more people feel like they can put down roots and have a good job and start a family and go through our school system," she said.
Hunt said that property taxes are unfairly high in rural Nebraska and that the Legislature should consider all funding options, including taxes on Internet sales and a sales tax rate increase.