LINCOLN — A halo-shaped circle of light illuminates a central desk, overlooking a room that resembles a high school commons area.
There are padded chairs and tables, subtle-toned carpet, vending machines for snacks and pop, and couches surrounding flat-screen TVs. Huge murals depicting pictures of flowers adorn the walls, brightening the massive space and reducing noise. Just a few steps away is a room for yoga and working out.
Welcome to the state's newest prison unit, a 160-bed facility at the Community Corrections Center-Lincoln for low-security female inmates in work-release programs, serving out the last few months of their felony sentences.
The first inmates moved in just over a week ago, trading crowded rooms housing eight women for "suites" — as inmate Montana Niebur described them — for two. The new prison unit has more showers and what Niebur said was the best new amenity: a full-length mirror.
"It feels like we're in a resort now," said fellow inmate Kristin Schutz, a 27-year-old native of Florida who is serving a sentence for marijuana distribution. "And oh my gosh, there's not 80 of us in a little bathroom."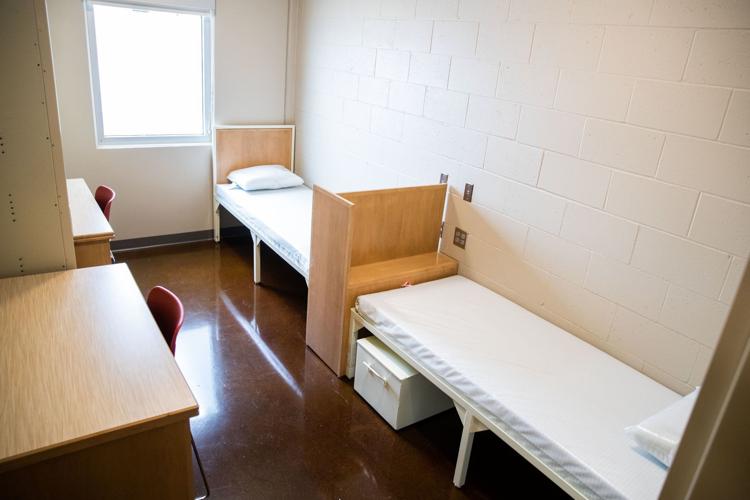 But there's a higher purpose for these nicer digs, according to State Corrections Director Scott Frakes.
Prison facilities that make inmates feel more comfortable and secure, he said, make them more likely to participate in and complete rehabilitation programs. That, in turn, makes them less likely to commit another crime when they're released from prison — and 93% of all inmates eventually return to society. A nicer, less crowded facility also makes it less likely that an inmate will "engage in bad behavior," Frakes said.
"I know this place is going to prove that," he said, during a recent tour of the facility.
But prison officials believe that the new work-release center for women — the first major new prison addition opened since 2001 — is one of the best in the country, and it illustrates their plans for modernizing and "right sizing" state prison facilities, and eventually solving the system's problems.
A 100-bed dormitory for inmates at the State Penitentiary in Lincoln, which would open in June 2020, relieving overcrowding there. It would be a higher-security version of a 100-bed dorm that opened last year at the Community Corrections Center-Lincoln.
A $75 million reception and treatment center planned in Lincoln that would include a 32-bed nursing home for elderly inmates and a 32-bed secure unit for the state's most seriously mentally ill prisoners. The center, which is scheduled to open in April of 2021, would also feature larger kitchen and dining facilities that could serve up to 1,300 inmates at two adjacent prisons, the Lincoln Correctional Center and Diagnostic and Evaluation Center.
A $49 million, 384-bed addition, also in Lincoln, to house the state's most troublesome, highest-security inmates. It would replace a unit at the Tecumseh State Prison that Frakes said is unsafe and ill-designed, with cell doors that cannot be closed from a central control booth.
That Tecumseh unit has been the flashpoint for two riots since 2015 that left four inmates dead and millions of dollars in damage. Isolating those inmates would reduce disruption and intimidation of other prisoners, the prison director said, and improve the rate of engagement in rehabilitation programs. That, in turn, improves safety for staff, inmates and the public, Frakes said.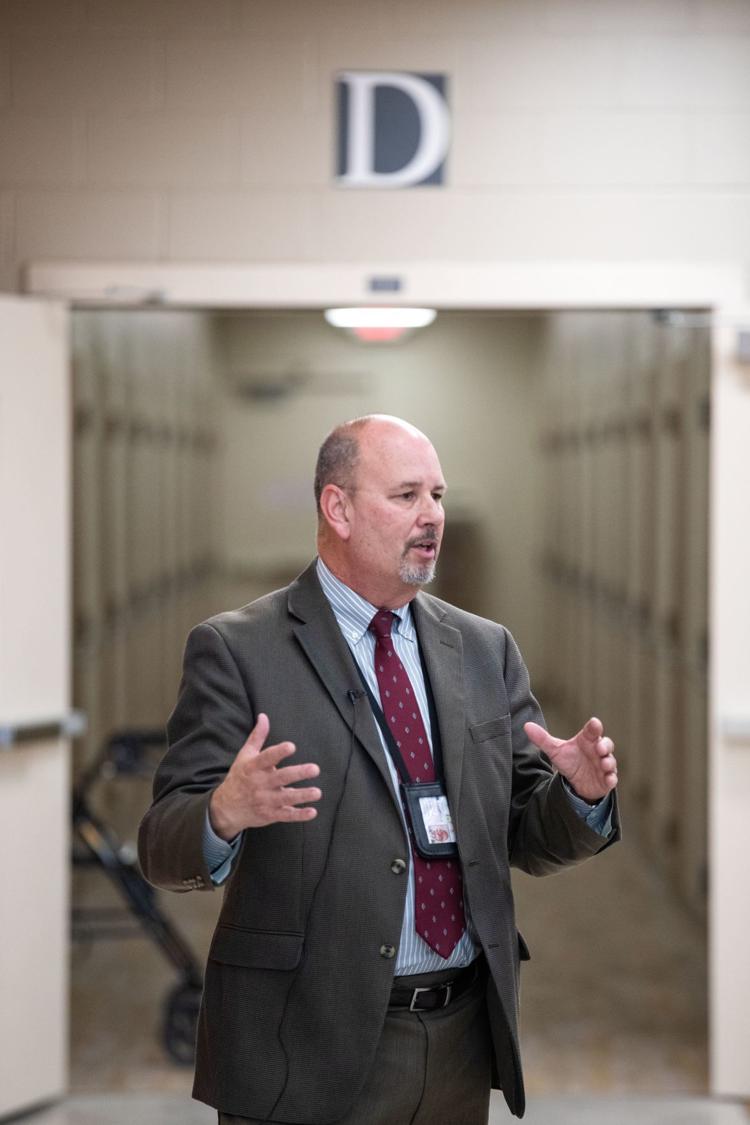 The "wrong answer" to addressing the state's problem with prison overcrowding, he said, would be to simply build more prison cells. Even if the state had the money and wanted to build a 1,000-bed prison, the prison system lacks the capacity to handle such a huge expansion, Frakes said.
"It isn't about building (more) bed space, it's about building the right bed space," he said.
State Sen. Patty Pansing Brooks of Lincoln, who oversees prison operations as a member of the Legislature's Judiciary Committee, said she'd rather see the department focus on preparing more inmates for release on parole and supporting sentencing reforms that keep more low-level offenders out of prison. Both would reduce overcrowding at a much lower cost than building new cells, she said.
The ACLU of Nebraska, which has sued the state over the overcrowding, says the state needs to address inadequate medical and mental health care in existing facilities and get serious about addressing "a staffing crisis of epic proportions," that includes high turnover and low morale.
Danielle Conrad, ACLU's executive director, said she's heard negative feedback about the new prison unit because it places women farther away from their support systems and families. Several of the prison addition's inmates will come from Omaha, where a female unit is being closed and converted to 112 new beds for male inmates.
Frakes said he looked at that concern and concluded that it would not present that much of a problem because inmates spend only a few months at the work-release center in Lincoln before their release. And the facility will have nicer visiting areas, including a playground for inmates' children.
"They'll recognize that the trade-offs are more than worth it," he said.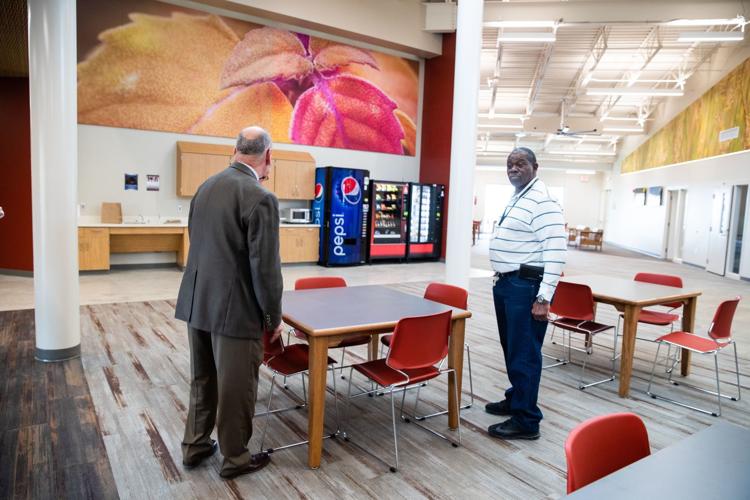 The new prison unit, officials said, offers more space for rehabilitation classes. The state-of-the-art kitchen will provide more prison jobs, as well as a place to teach a new culinary arts class, something that used to be offered in Nebraska prisons.
The facility came in about $5 million under budget, which is money that will be used to build the new housing unit at the State Penitentiary. Frakes, whose background includes construction, said that the female prison addition was built with many features to reduce maintenance costs and improve the atmosphere. For example, the carpeting comes in squares, which he said are easily replaced if they get stained or worn.
"It just feels pretty good in here," Frakes said.