Nebraska Attorney General Doug Peterson has asked a district court in Lincoln to pull the plug on the installation of historical racing terminals at Grand Island's Fonner Park racetrack, the fourth time in eight years state officials have acted to stop the gambling machines.
That order followed hearings in January and July 2019. At the July hearing, the commission ruled, on a 3-2 vote, that the machines are valid pari-mutuel wager devices that comply with state law and the state constitution.
In his court filing, Peterson asked the court to overturn that approval of the machines, saying the board exceeded its authority.
Racetracks have steadily lost money in recent years because of competition from other forms of gambling, especially across the border in Iowa. The historical horse racing machines have been seen as a way to attract new customers and bring in new revenue to boost the horse industry.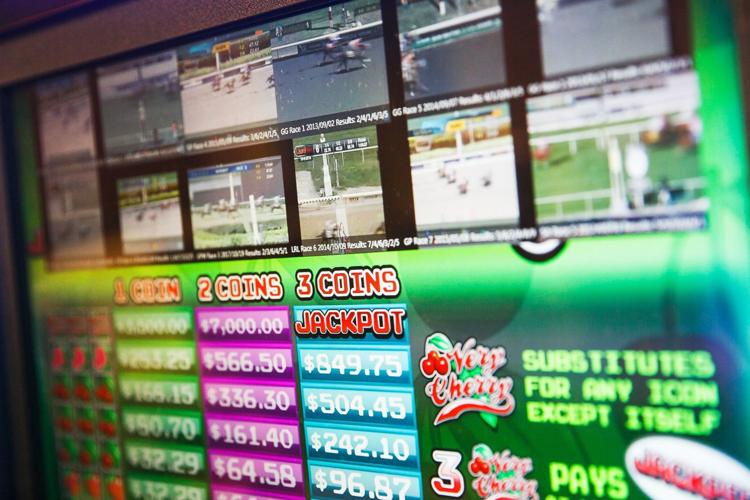 The machines allow bets to be placed on the results of previously run horse races. The race results may be watched or they can be set to produce results instantly, like a slot machine.
The machines are controversial because the play can closely resemble slot machines.
"By their nature and operation, HHR machines are player-activated instant gaming machines which more closely resemble slot machines than horse races," Peterson said in this week's court filing.
In 2012, the Nebraska Legislature passed a bill allowing the terminals, but then-Gov. Dave Heineman vetoed it as unconstitutional.
Sign up for World-Herald news alerts
Be the first to know when news happens. Get the latest breaking headlines sent straight to your inbox.
In October 2018, track owners tried to bypass the Legislature, asking the Nebraska Racing Commission to approve the machines at Fonner Park under its authority to regulate pari-mutuel betting. The commission did so, unanimously.
That prompted the commission to repeat its approval over the course of several meetings in 2019.
---
OWH front pages through the years
1932: Lindbergh baby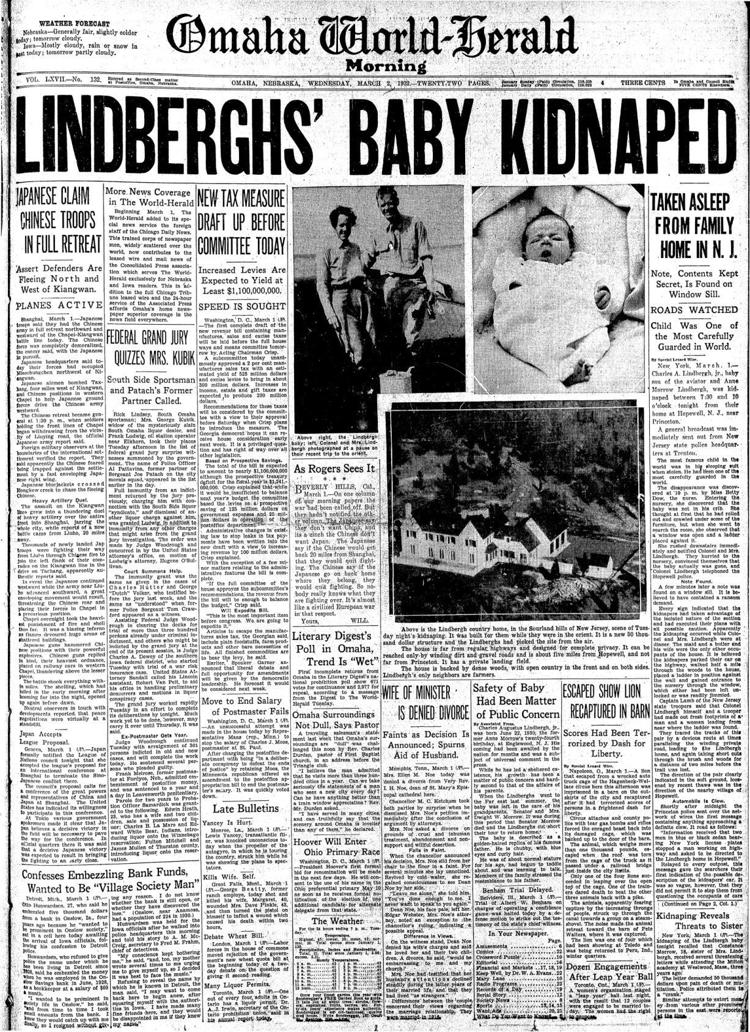 1932: Roosevelt elected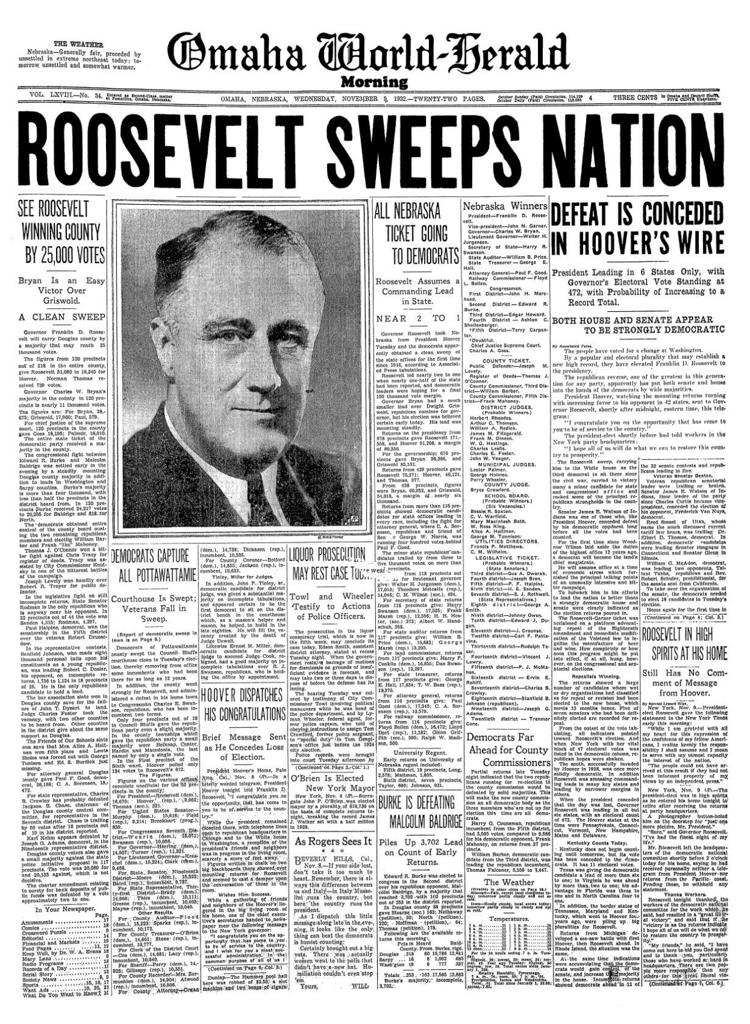 1937: Hindenburg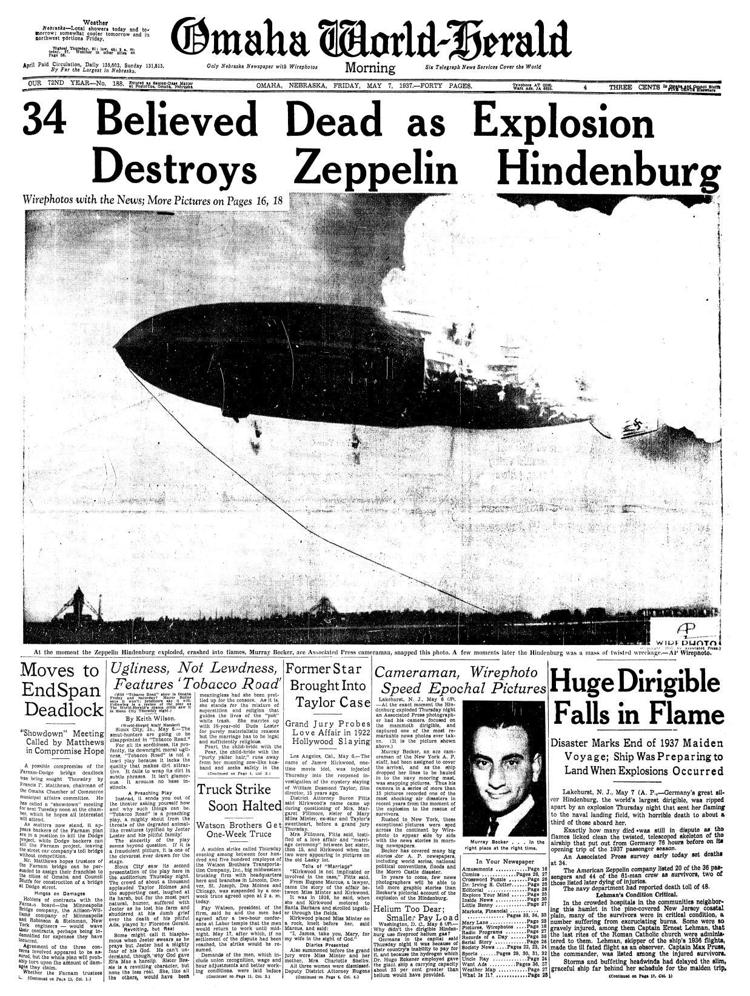 1941, evening edition: Pearl Harbor
1941: Pearl Harbor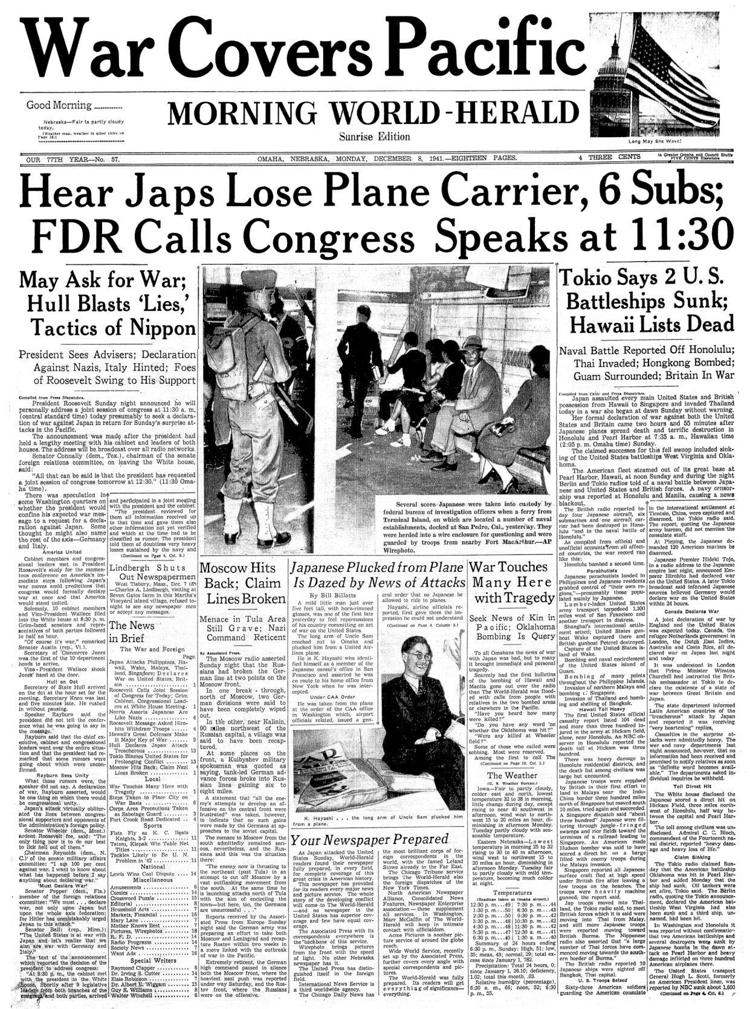 1945: End of WWII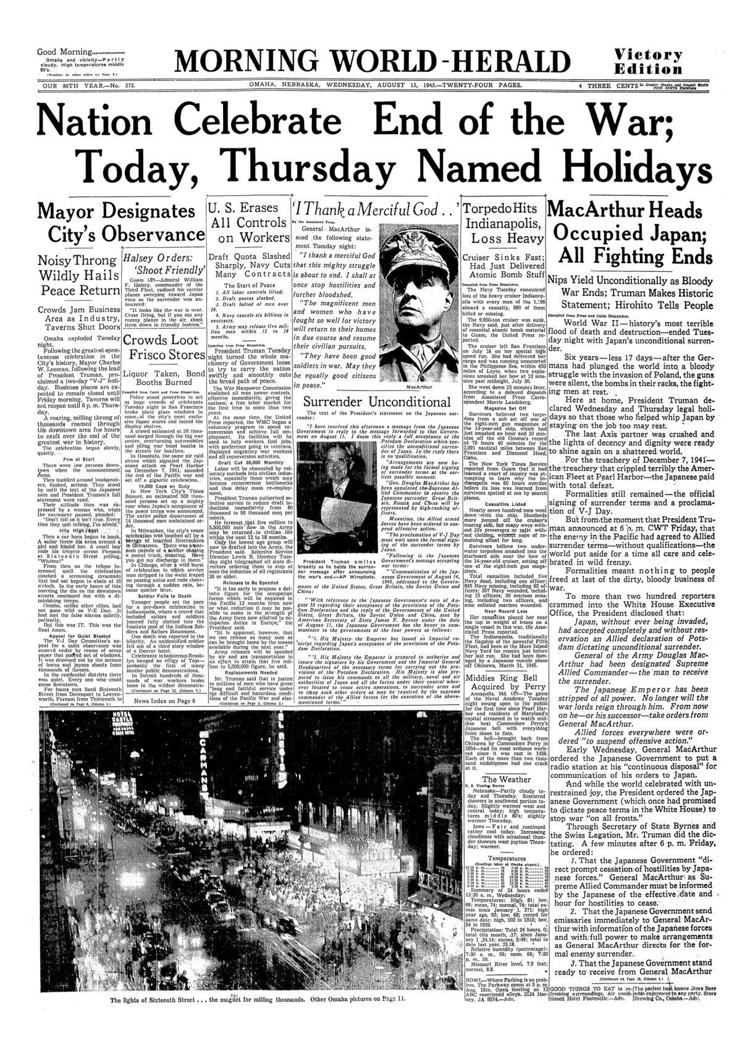 1952: Flooding
1958: Charles Starkweather is captured
1959: Charles Starkweather executed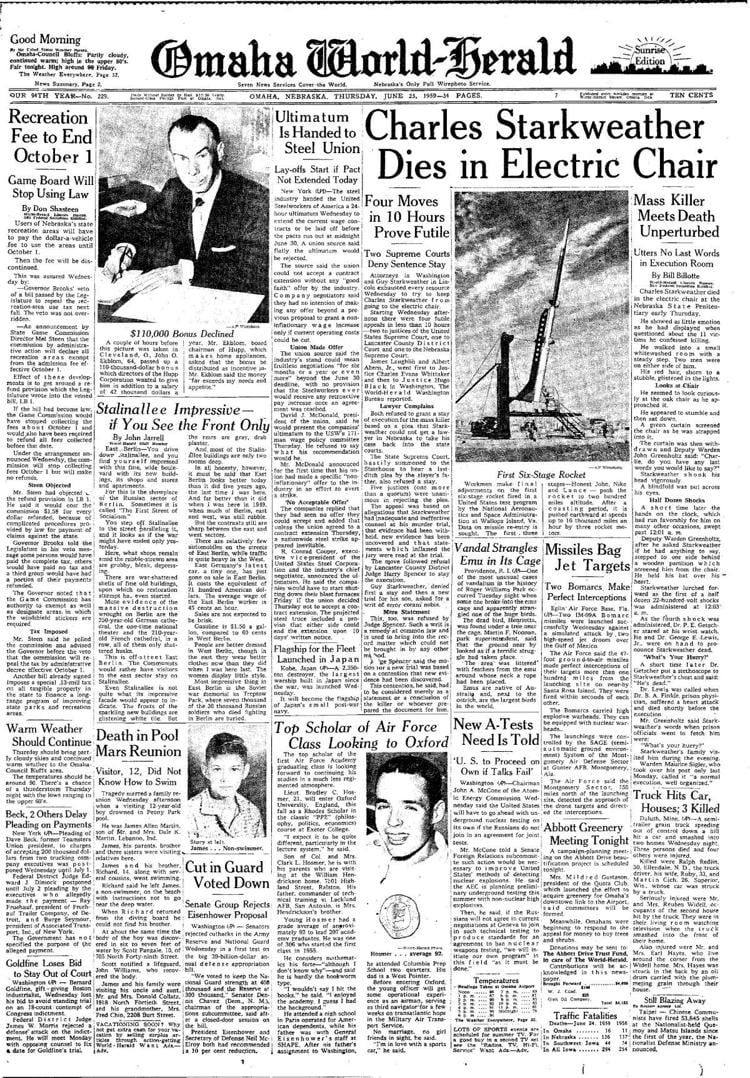 1963: Kennedy assassination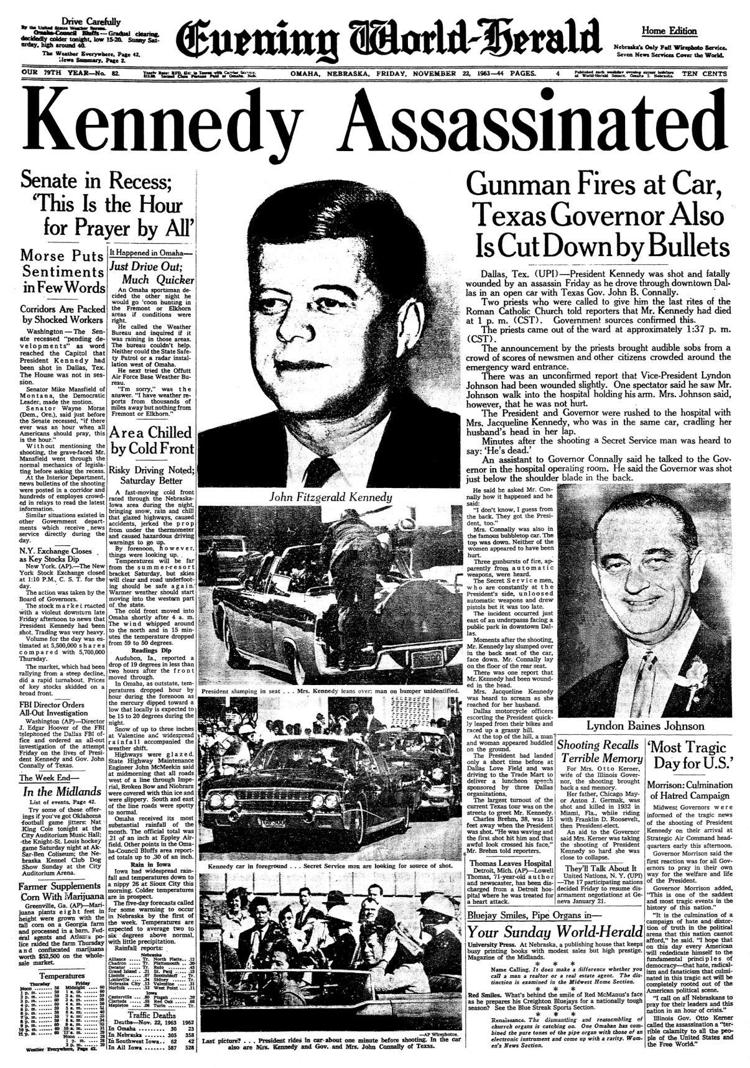 1968: MLK Funeral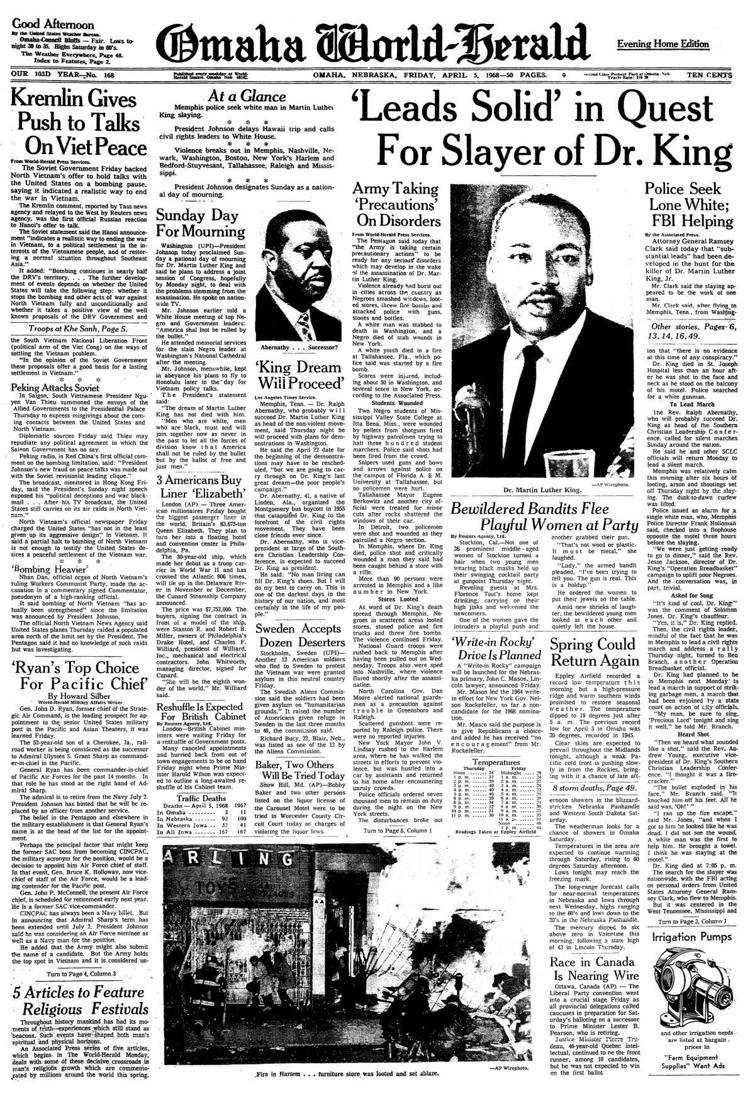 1969: Moon Landing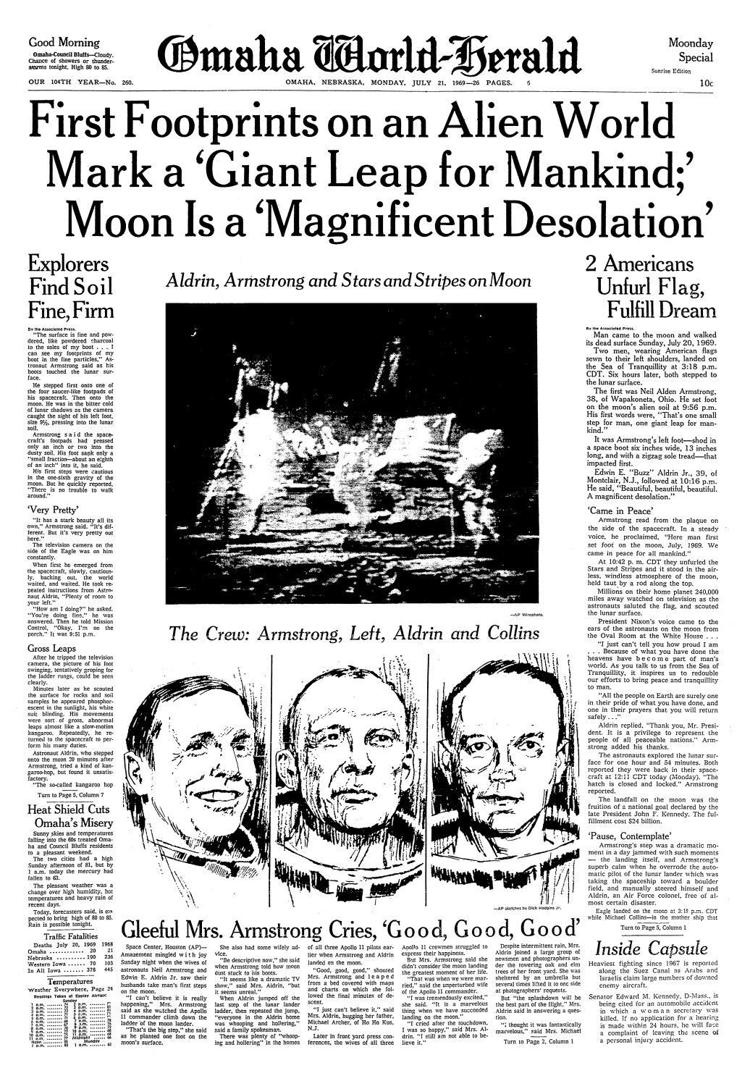 1971: Husker national championship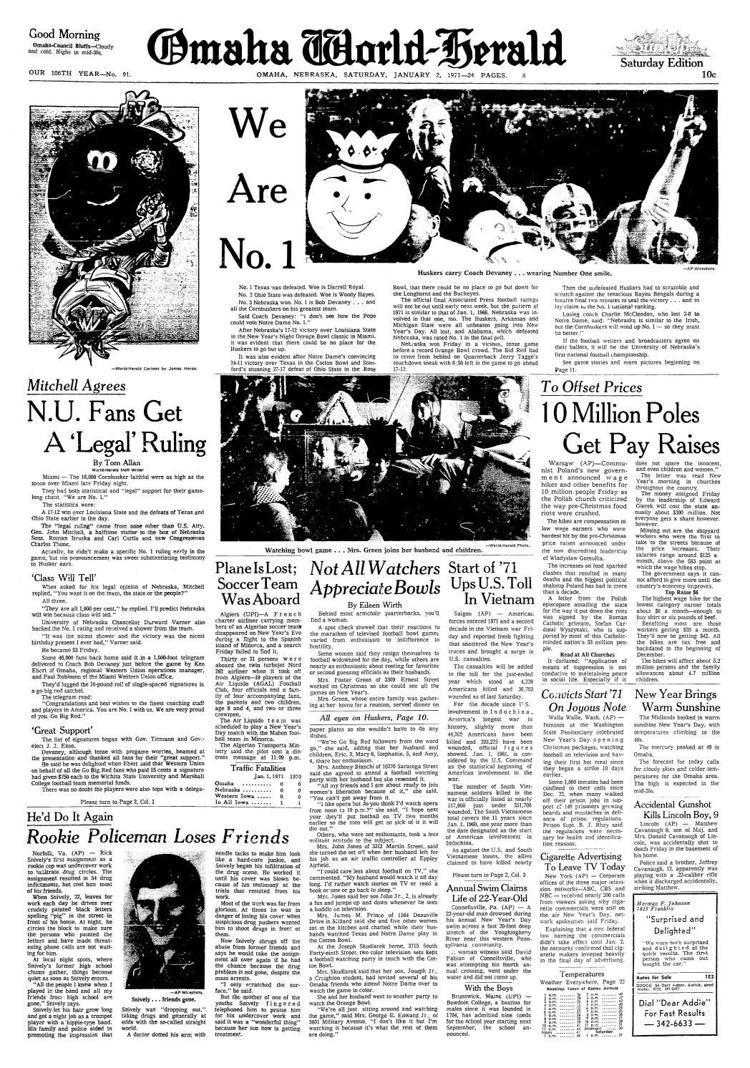 1972: Husker national championship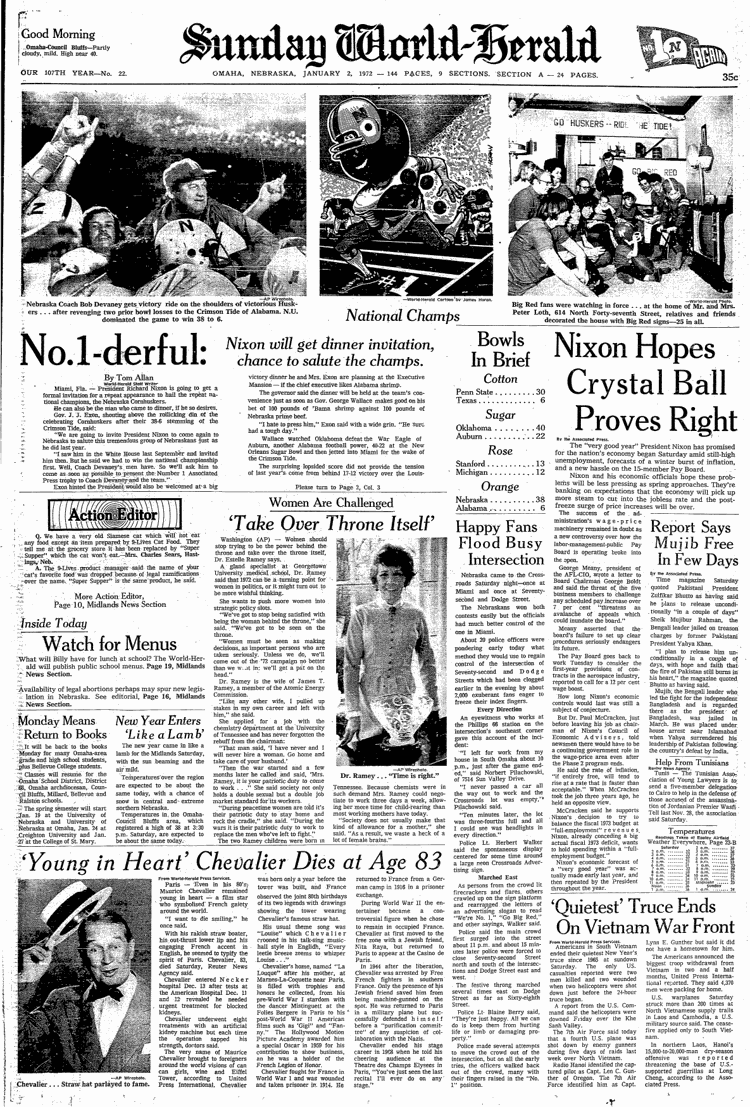 1974: Nixon resignation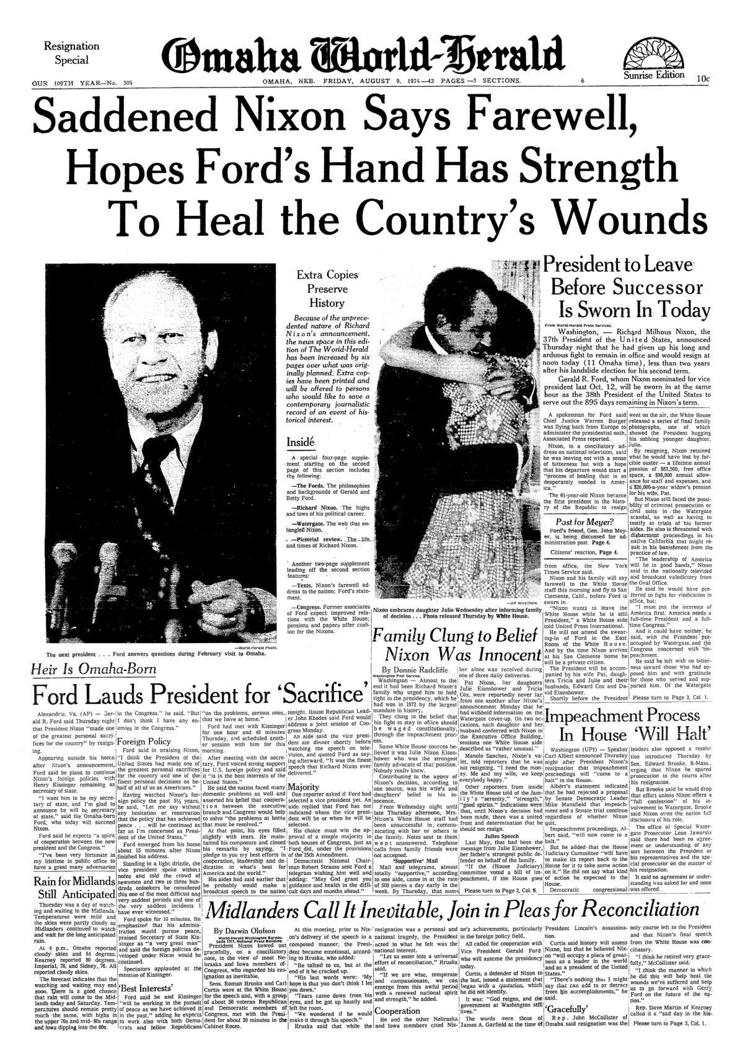 1975: Blizzard
1975: Tornado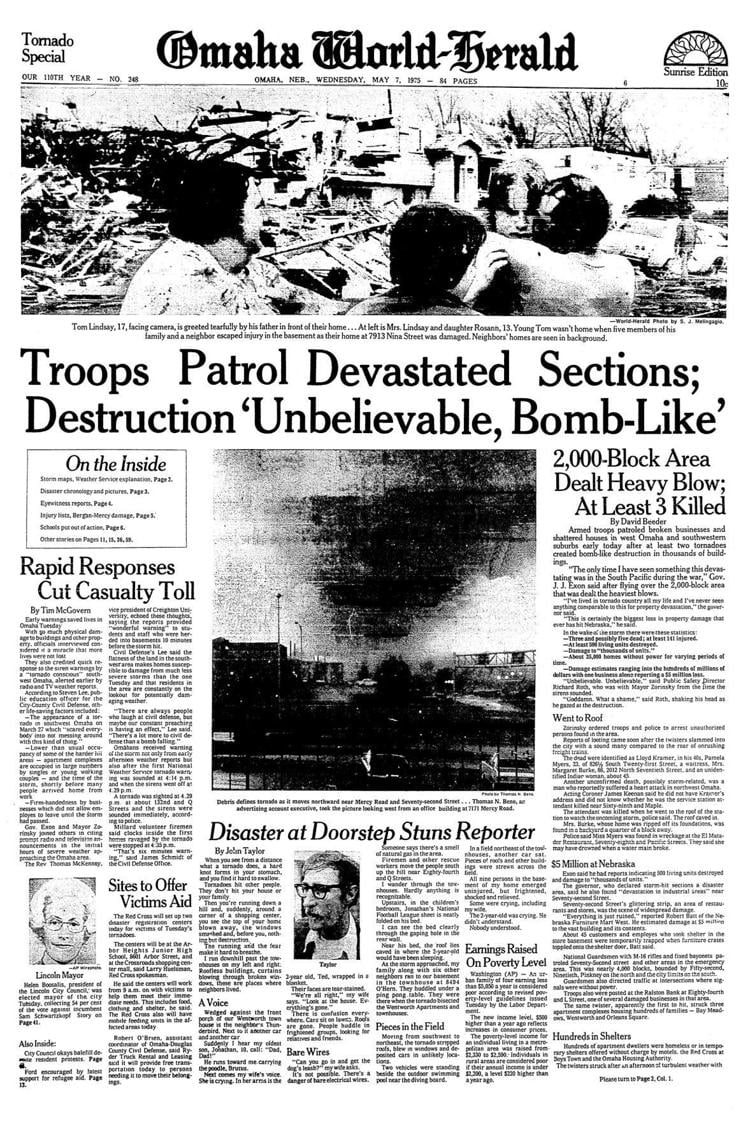 1981: Iran hostage release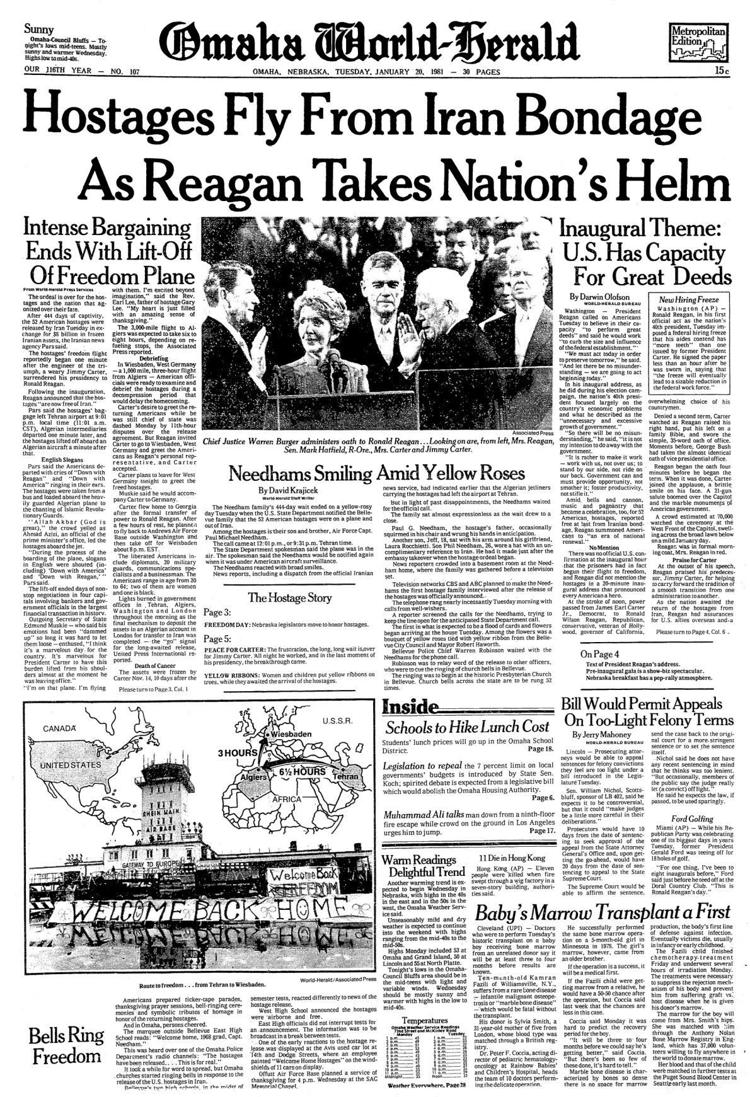 1981: Reagan assassination attempt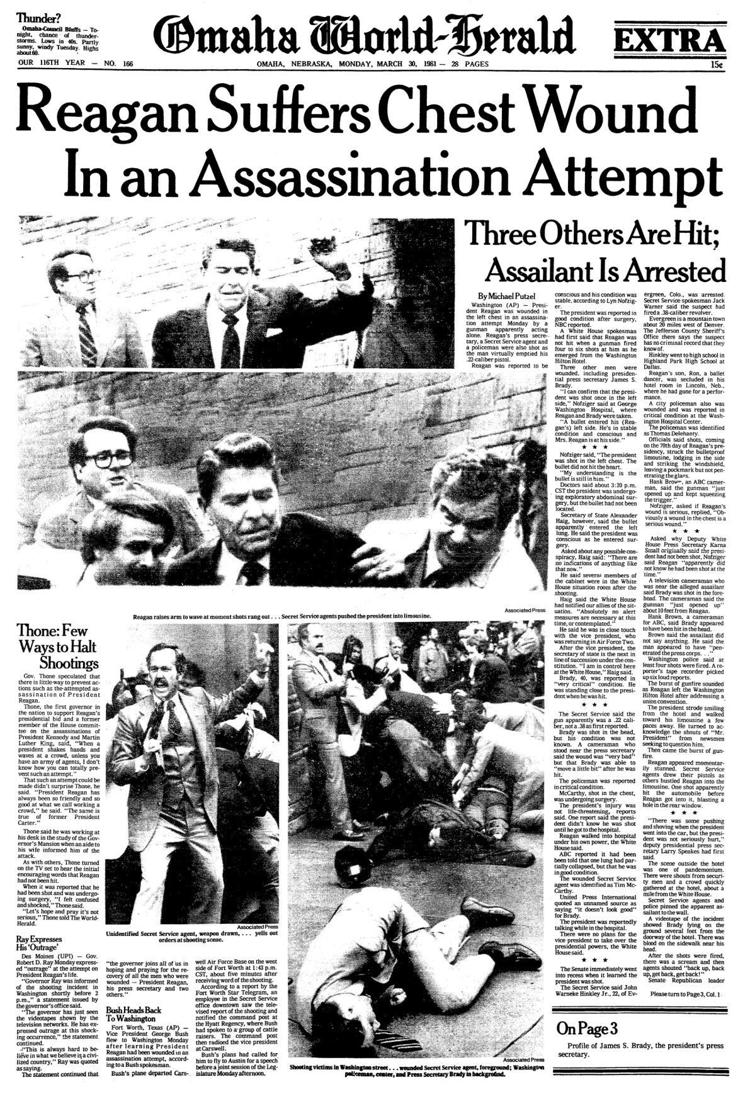 1986: Challenger explosion
1989: Berlin Wall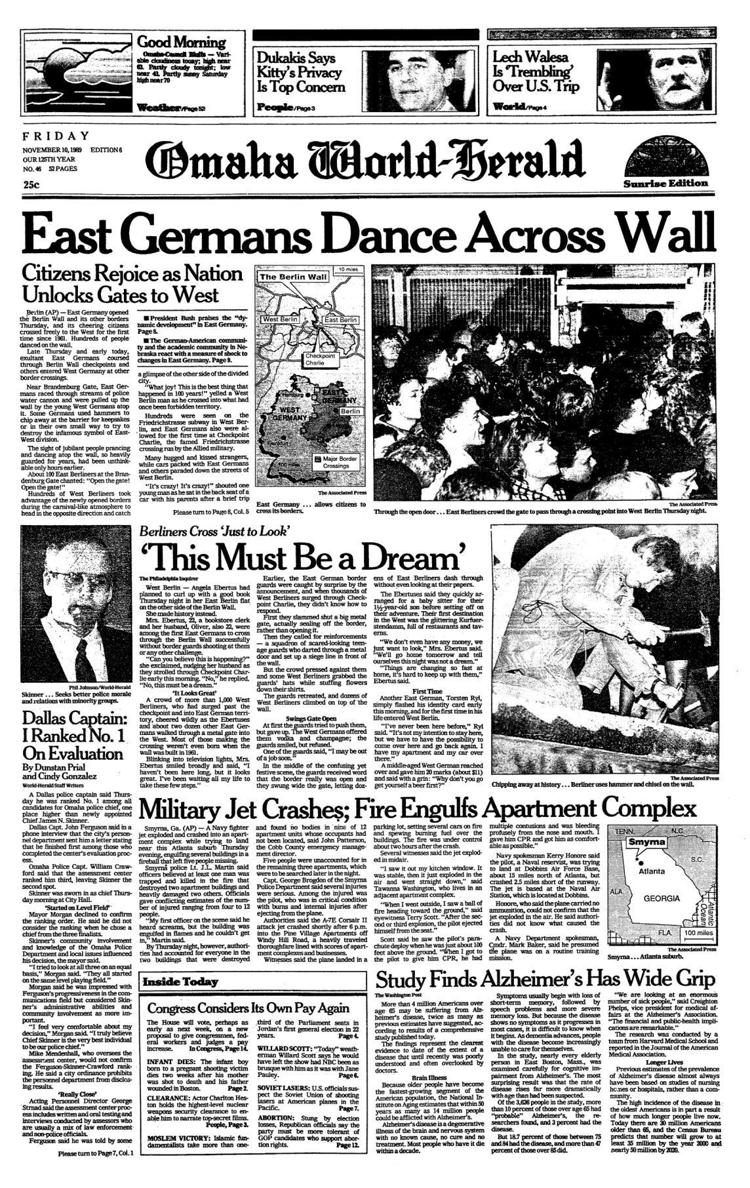 1995: Husker national championship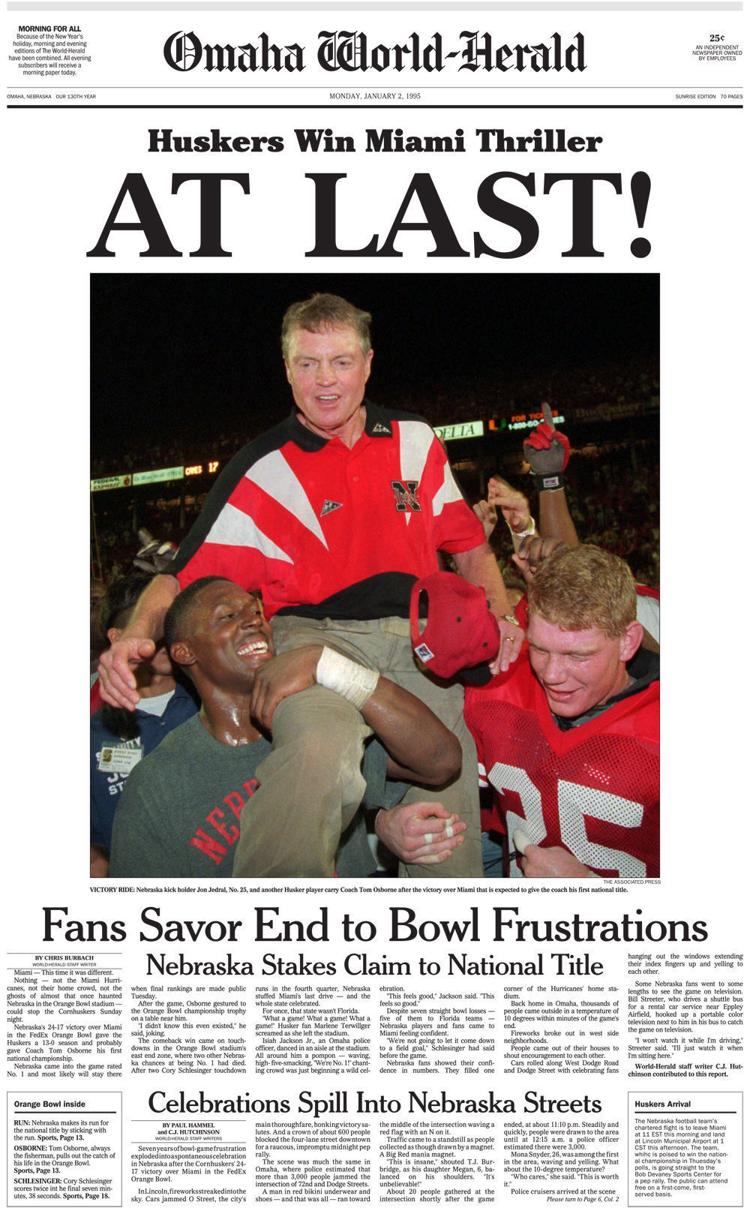 1996: Husker national championship
1998: Husker national championship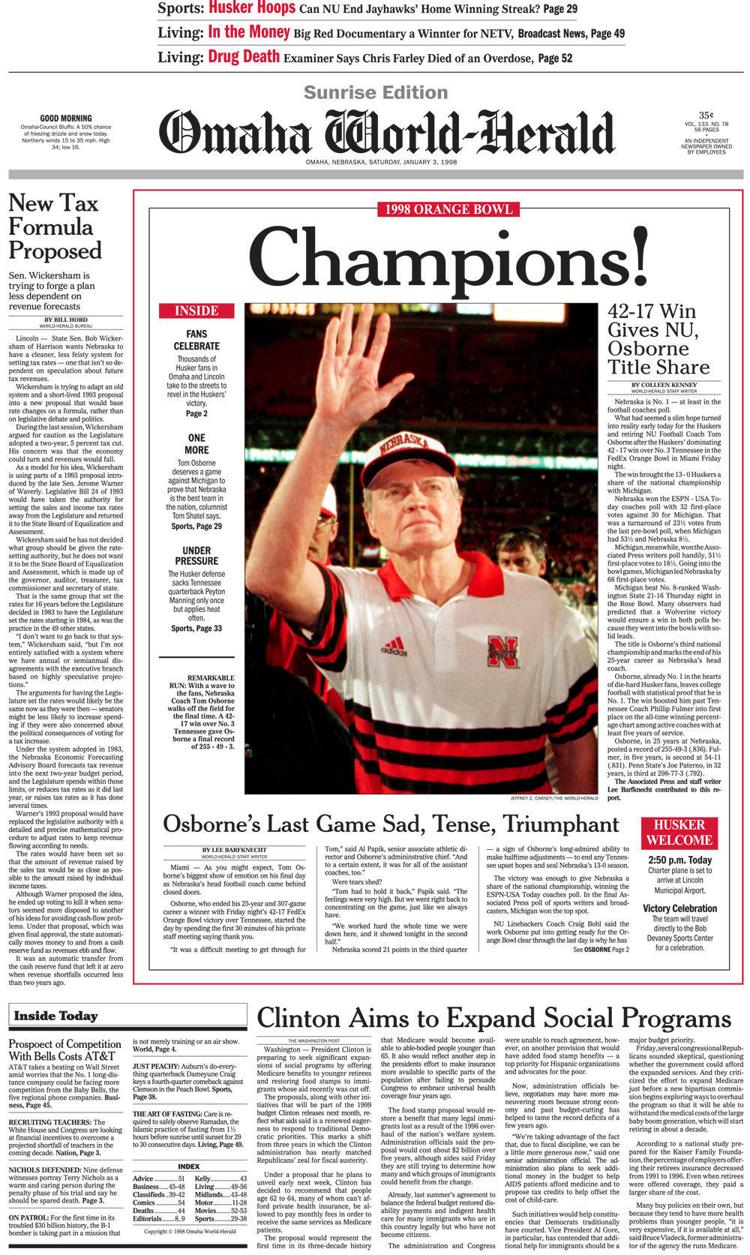 2001: 9/11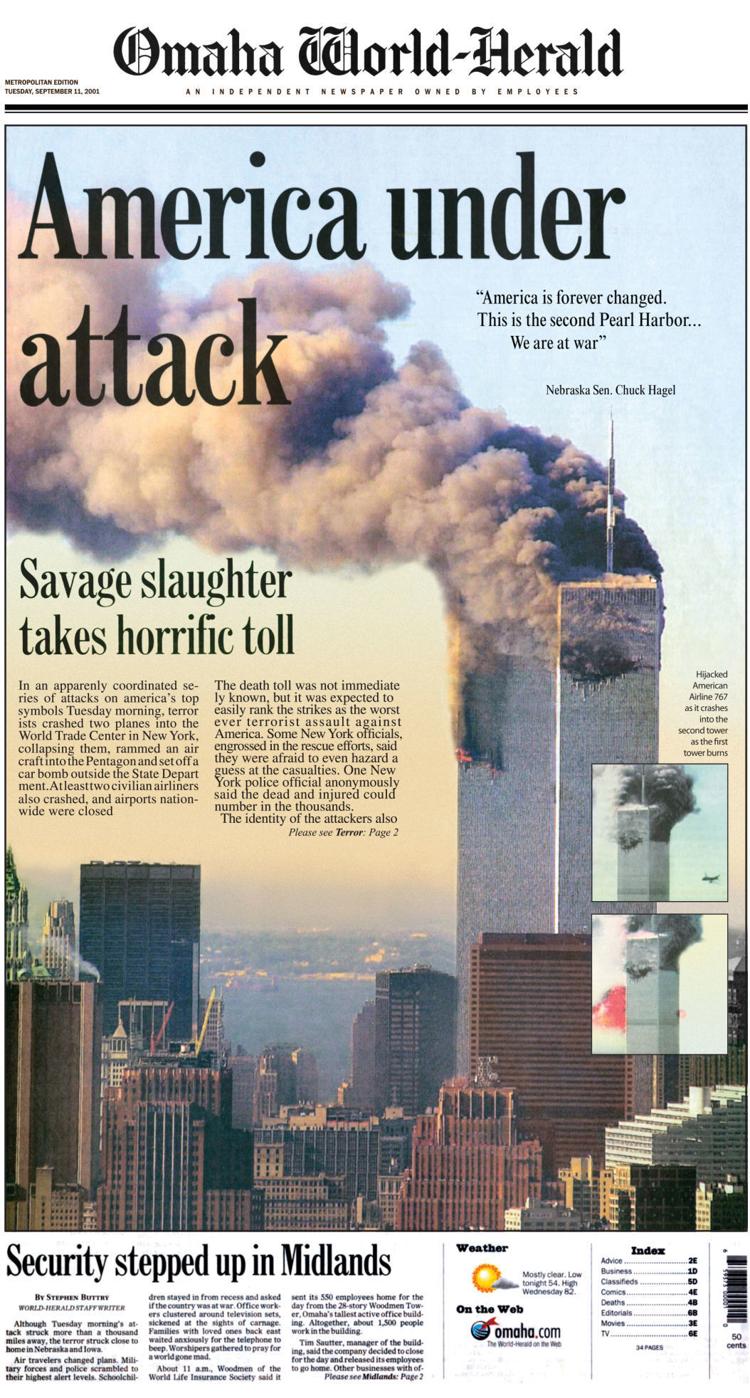 2008: Tornado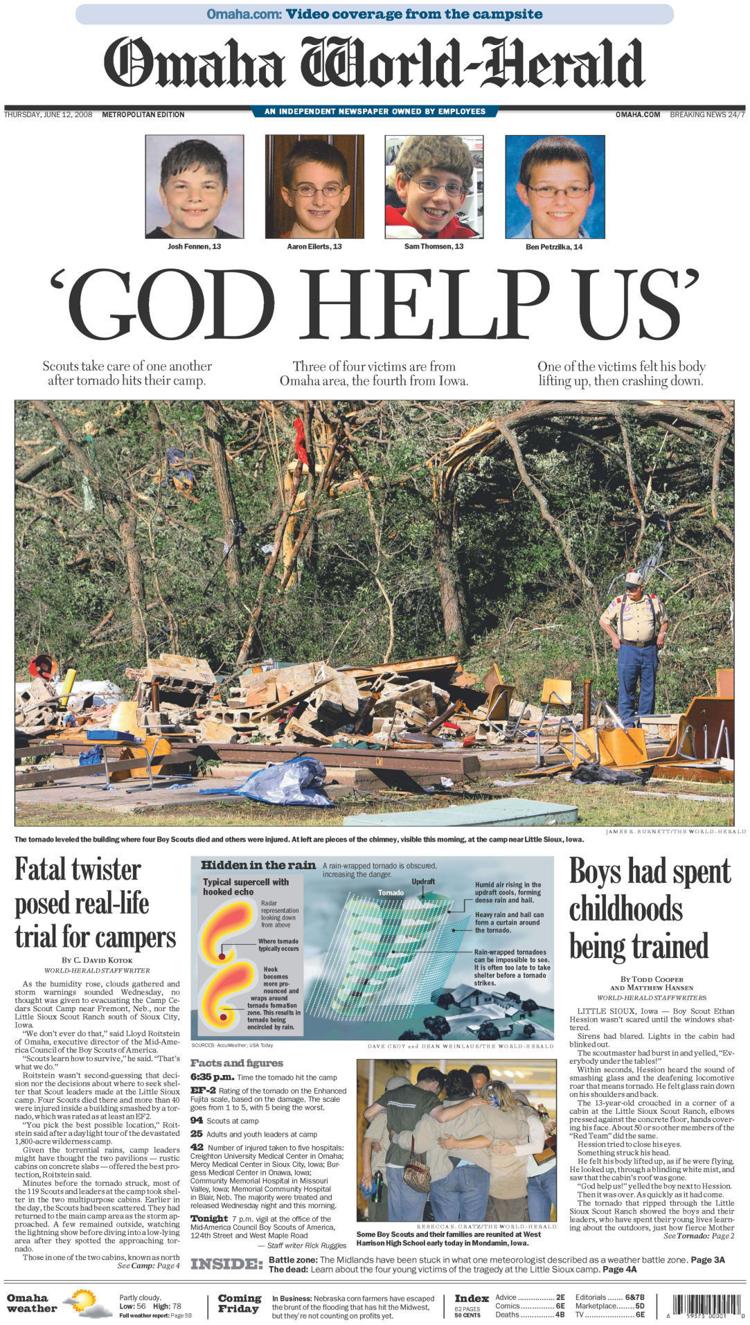 2008: Obama elected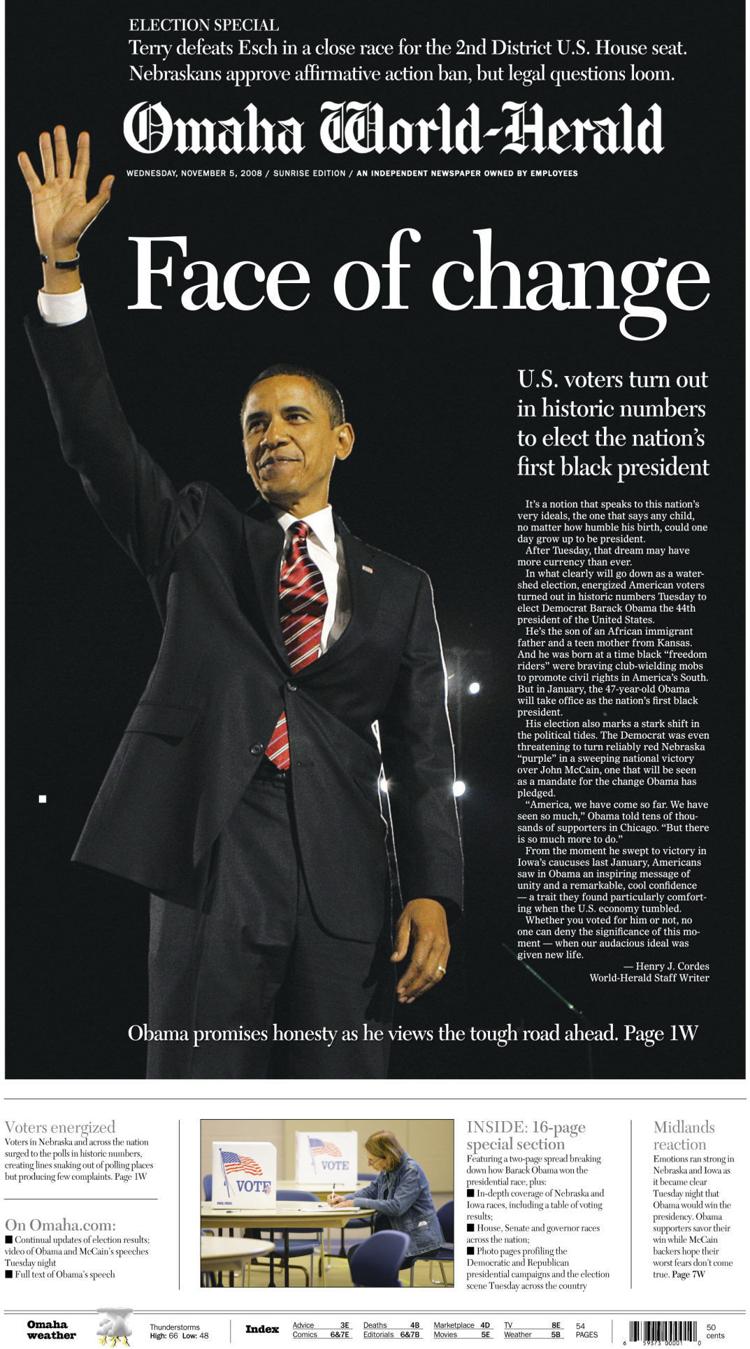 2016: Trump elected