Dustin Parker must be a cool customer.
The Kearney man bought a Nebraska Pick 5 quick-play last week for the Feb. 15 drawing, worth $62,000 to the winner. He's played the lottery regularly since the 1990s.
So you might think he would have been shocked to check his ticket to see that all five numbers matched: 4, 22, 31, 33 and 35.
Nope, not really. Because just a month earlier he had picked four of five correctly in the same contest.
"I was excited," Parker told Nebraska Lottery officials when he claimed his prize Tuesday. "But I think I was more surprised when I won $450."
Though he wasn't surprised to win, he also wasn't sure what he would do with the money, except maybe to share it with family.
Carla Crook of Rising City plans to pay bills with her $50,000 top prize from the Wild Cherry Crossword scratch-off game.
Unlike Parker, she couldn't quite believe it when the $5 ticket she had purchased at a supermarket in York turned out to be a big winner.
"When I saw it, I was in doubt," Crook told Nebraska Lottery officials. "I had to recount, recount, recount and look at the letters over and over."
She had purchased the ticket about a week before claiming the prize Tuesday, and stored it in a safe once she realized that, yes, it really was a winner. Crook beat odds of 1 in 198,000 to claim the top prize.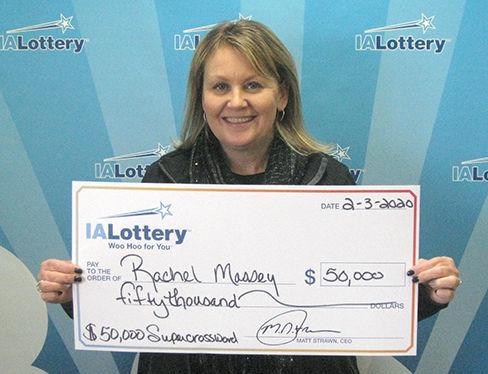 Rachel Massey of Sioux City thought she was matching an awful lot as she scratched off words in the Iowa Lottery's own crossword puzzle game, called $50,000 Super Crossword.
"I'm like, 'Oh, this is going to be a really good ticket. I thought, you know, $500, $3,000, whatever,'" she told lottery officials.
Only when she scanned the ticket with a mobile app did she realize that it was a grand-prize winner.
"It came up with $50,000, and I was like, 'This has got to be wrong!' " Massey, 51, said. "I rescanned it like 10 times to make sure."
She said she plans to use part of her winnings to pay off debt and save the rest.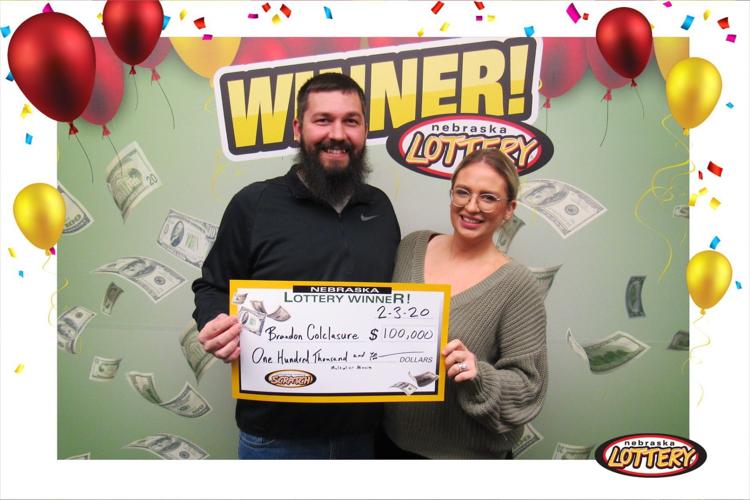 For Brandon Colclasure of Central City, Nebraska, there's no question what his new lucky number is.
Earlier this month, he stopped in a local convenience store to buy a Nebraska Lottery Multiplier Mania Scratch ticket.
"I bought it on February 2, 2020," he said. "So, 2-2-2020. I bought it right at 2 (o'clock)."
He'd already bought two winning tickets that day, one good for a free ticket, and the other worth $10. So later that day, he picked up his free ticket and bought another with the $10.
That $10 ticket turned into the grand prize.
With their $100,000 winnings, Colclasure and his wife, Elizabeth, plan to pay off debts.
Oh, and they're taking their kids to Disney World.