LINCOLN — Lincoln City Councilwoman Jane Raybould likes to talk about her "business brain," including how she says it prepares her to serve in the U.S. Senate.
The regional grocery store executive and Democratic Senate candidate touts her familiarity with budgeting for staffing, health insurance, construction, energy efficiency and more.
She says she has applied that experience as an elected official on the Lancaster County Board and the Lincoln City Council. Business sense, in many ways, defines her approach.
Consider the "Jane handouts" that Democrats and Republicans who have served with Raybould said she often provides when making her case. These fact sheets, typically summaries of her proposal, including analysis of the anticipated returns on any government investment, are windows into how she thinks.
"I'm a numbers wonk in business, and it really guides me in my decision-making," Raybould said. "I do cost-benefit analysis. I love it."
Raybould said she remembers feeling tremendous pride when the county judges and juvenile court judges started building cost-benefit analyses into their budget proposals for her.
That's not to say Raybould is averse to spending money on programs she favors.
She wants to make sure Obamacare's protections are restored and the insurance market gets the funding it needs to stabilize. She wants to focus tax relief on small businesses and middle-income people, and make those cuts permanent.
She also would vote to shore up Social Security by removing caps on the amount of income subject to the payroll tax.
Lincoln Mayor Chris Beutler, a former state legislator, said the Trump administration better prepare for the prospect of Raybould's election to the Senate. She would demand detailed data.
Beutler offered examples from Lincoln: data requests about individual city facilities' energy use, to make sure each is using electricity efficiently. Raybould serves on the local building commission.
"On several occasions she's sent the administration back for more information," he said. "She can be very persistent if she thinks people are not giving her all of the pertinent information."
Raybould's "solutions-oriented" work style often involves asking pointed questions of stakeholders and opponents, said Leirion Gaylor Baird, a Raybould friend, fellow Democrat and council member. People who have faced those questions say they sometimes come across as second-guessing.
Her approach rubbed some veteran members the wrong way during Raybould's first months on the Lancaster County Board, said former board member Bernie Heier, a Republican.
The board before her arrival had taken a contentious vote to approve building a new Lancaster County Jail. She arrived and raised a number of questions about the costs of construction.
"I like Jane," Heier said. "She's a hard worker, but that was not received well."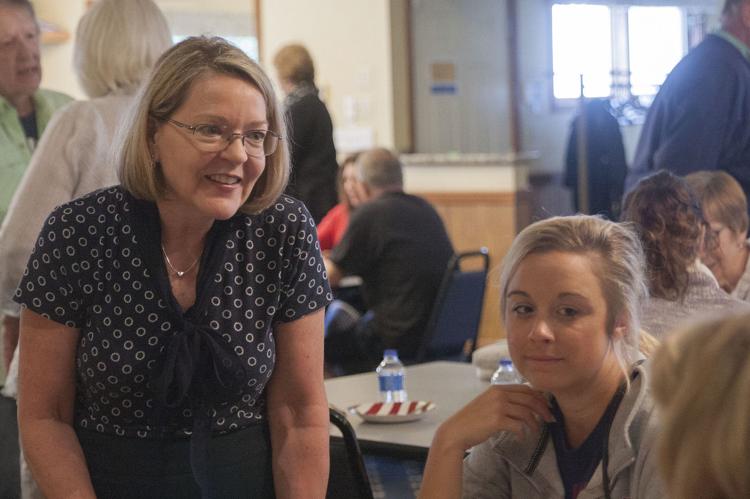 Raybould's first elected post in politics, on the County Board, taught her the importance of working across the aisle, she said. She was the lone Democrat.
Her record shows some success doing so, including when she persuaded members of the County Board to chip in with the state to pay part of the salary of an adult probation employee.
Many board members were still upset about the state cutting aid to cities and counties and wanted no part with helping lawmakers ease their budget by passing additional costs to the counties.
Raybould sat down with Gene Cotter, who did pre-sentence investigations for the courts, after his first presentation to the board flopped, to consider a new way of looking at the numbers.
She asked how many people might see additional days in jail if the county didn't have the probation staffing being sought. Together, they calculated the costs.
She pressed the board to give Cotter a second chance, and they approved the spending after seeing that the county would save about $400,000 a year in jail costs by spending $50,000 a year.
Her record also shows a willingness to operate outside of normal channels to apply public pressure to colleagues.
A Republican-leaning City Council had jettisoned many of the council Democrats' ideas for how to make sure more material is recycled and less is thrown away in a new recycling ordinance.
Instead of acquiescing, Raybould worked with people interested in recycling to pursue a more aggressive recycling ordinance on the ballot.
That didn't sit well with some Republicans on the council, including Roy Christensen, who said it showed disrespect for the process each of them had been elected to carry out.
But Trent Fellers worked out a compromise between Raybould's faction and the Republicans that included a ban on taking cardboard to the dump.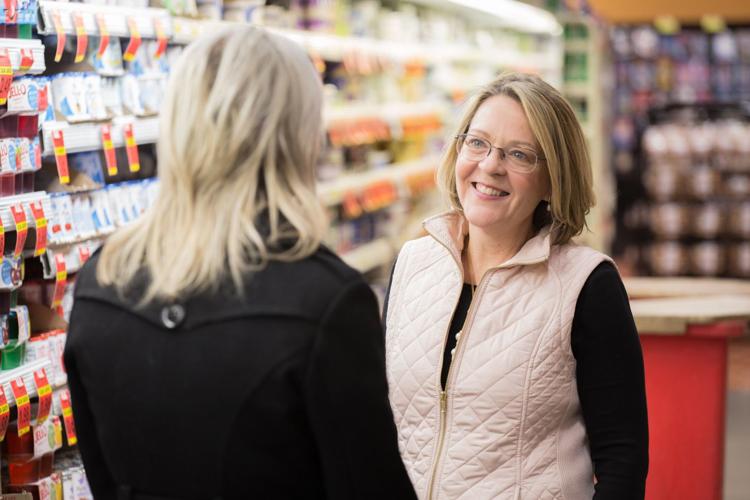 Pressing fellow legislators by motivating the public is what observers describe as the outside game, said University of Nebraska at Omaha political science professor Randall Adkins.
Turning to the public can be effective in certain circumstances, he said, but doing so too often can also make building coalitions to pass legislation more difficult.
Raybould mixed the inside and outside approaches when she learned the county was likely to close its mental health center to boost spending on local nonprofits' mental health services.
She said she went outside the process, to Beutler and leaders at the health center, to make sure she knew what it would take to make the transition go smoothly.
And on the inside, she worked with County Board members to ensure they set realistic timelines — two years, not months — to make sure vulnerable people received the care they needed.
Board member Deb Schorr, the last from Raybould's era still serving, said she, Raybould and others attended open houses where the county's mental health clients shared their concerns. In the end, Raybould supported the closure.
Raybould critics, including Christensen, say she has pulled the City of Lincoln into too many national debates where it lacks the jurisdiction to change policy or outcomes.
He cites her failed push for a colleague's resolution calling on the City of Lincoln to press Congress to address the fate of immigrants brought to the U.S. as children.
Her roughest run-ins have come with the unions that represent public employees. The fire unions in Lincoln and Omaha endorsed her opponent, Republican U.S. Sen. Deb Fischer.
Several other unions, including the state teachers union, endorsed Raybould, but those she has sparred with said she makes unions justify even cost-of-living pay increases.
She's particularly hard on defined-benefit pensions, expecting union members to pay more for less, Ron Trouba, the Lincoln fire union's president, said after the announcement of its endorsement.
Raybould said that her disagreements with some unions are based on a misunderstanding of why she asks the questions she does the ways she does: her business brain.
"I go easy on nobody," she said. "I make people justify expenditures. Can you explain to me how this works, what you hope to achieve and how you hope to achieve it?"