Former Rep. Beto O'Rourke mentioned an Iowa flood victim on ABC's "The View." U.S. Sen. Kirsten Gillibrand toured the Glenwood Resource Center and sent personal care packages to some who'd lost their homes. Sen. Amy Klobuchar viewed water lapping against people's homes in Pacific Junction before it receded.
All three of those Democrats — and many others — are running for president, and Iowans are using their unique access to those politicians to show the damage from the March floods.
The state's status as the first in the nation to hold caucuses — often the first indicator of presidential candidates' level of support — gives Iowans a chance to put their issues front and center at a time when many are waiting on the federal government to rebuild their lives.
But is it helpful to Iowans? Or is it just a photo op?
He urged them to pass a disaster relief package, which had been stalled in Congress over how much aid would go to Puerto Rico, an island still grappling with the effects of a 2017 hurricane that killed more than 3,000 people and caused billions in damage.
"There'll be plenty of time for politics," Pence admonished.
But Iowa Democrats interviewed say they appreciate or even expect the personal attention from presidential candidates.
"Any candidate who's going to campaign in the state of Iowa needs to know about the effects of flooding on agriculture," said Dixie Trebbe at a Democratic women's event in Council Bluffs.
Fran Parr, a Democrat who lives outside of Pacific Junction, has hosted several presidential candidates to tour the damage to her home. She said she's willing to talk to anyone who'll listen.
"Anybody who's willing to come out and see it, they get my wholehearted support," she said. "Politics comes into play. It's about whether they will give you a seat at the table."
"It means a lot to me," Kinart said.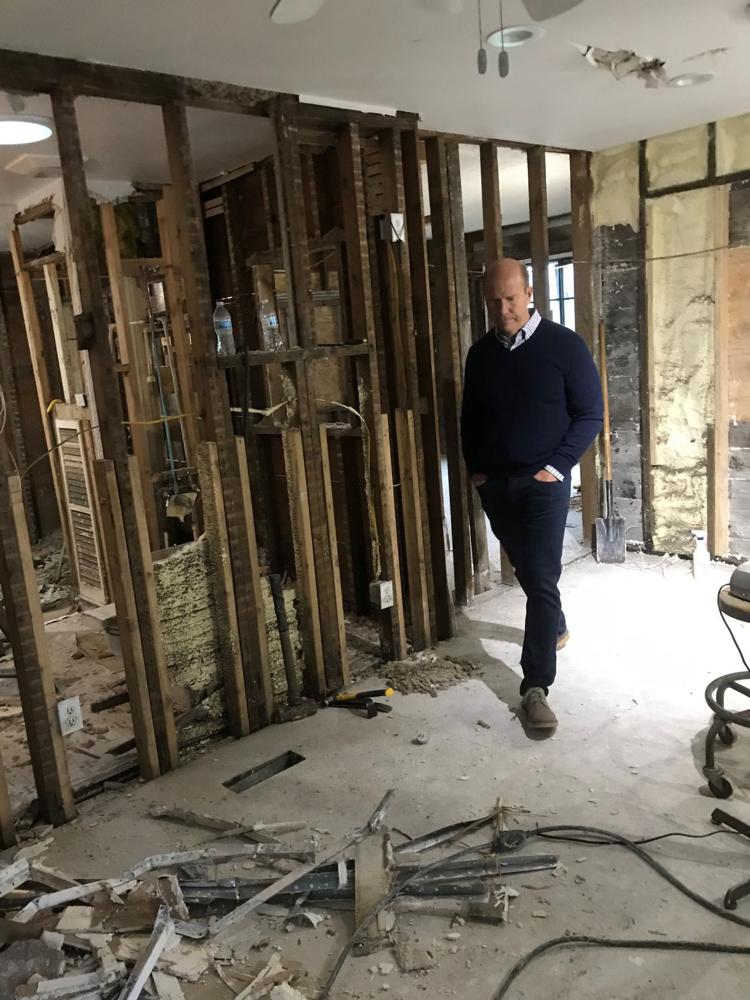 The candidates say there's no substitute for actually seeing the damage.
"It's one thing to read about stuff," said former Maryland congressman John Delaney. "You have to see it firsthand."
Of the nearly two dozen Democrats running for president, six are sitting senators and more are House members.
So as they were campaigning in Iowa, they also could impact federal legislation as a result of their tours.
Sign up for World-Herald news alerts
Be the first to know when news happens. Get the latest breaking headlines sent straight to your inbox.
Just about universally, Democratic candidates have said climate change needs to be addressed.
Many of the candidates have offered infrastructure plans aimed at addressing climate change — such as rebuilding levees, roads and other things to accommodate greater and more frequent flooding.
After viewing flood damage Gillibrand compared it to damage from Hurricane Sandy in her home state of New York.
She and other members of Congress also can weigh in shorter-term via a disaster relief package that was stalled for months.
The package contains funding for Nebraska and Iowa. At issue was Puerto Rico — Democrats wanted more funding for the U.S. territory
Senators reached an agreement on a $19 billion package last week that included funding for Puerto Rico. The bill stalled in the House on Friday.
Klobuchar, a senator from Minnesota, mentioned Fran Parr and her husband, Jason, in her statement about the vote.
"They stayed stoic and strong," she said. "A holdup like this should never happen again. It is on public servants to step up and help, and this funding is a critical step toward recovery as these communities continue to rebuild."
Floods devastate Nebraska, Iowa in March 2019