LINCOLN — Gothenburg defense attorney P. Stephen Potter loved to perform in front of an audience, whether it was arguing in a courtroom, jitterbugging on a dance floor, diving off a high cliff or selling (and tossing) hot dogs for decades at Nebraska football games.
"He was a big showman," said his niece, Hollie Wieland of Colorado Springs, Colorado. "At Christmas, he'd be threatened with contempt of court for showing up to court in his Christmas suit, with a singing Christmas hat that would be dancing around on top of his head."
"He was definitely a larger-than-life character," Wieland said.
Potter died Oct. 24 after battling several health issues, including some recent strokes. He was 74.
His legacy included a 36-year career as the "Hot Dog Man," slinging sausages at Husker games while dressing in a hobo-like outfit and saddle shoes, topped by a red-striped hat. Potter's lengthy tosses of hot dogs to customers sitting in the stands hardly ever missed their mark, and his sideline antics eventually drew the attention of CBS's Charles Kuralt, who featured him in his "On the Road" series.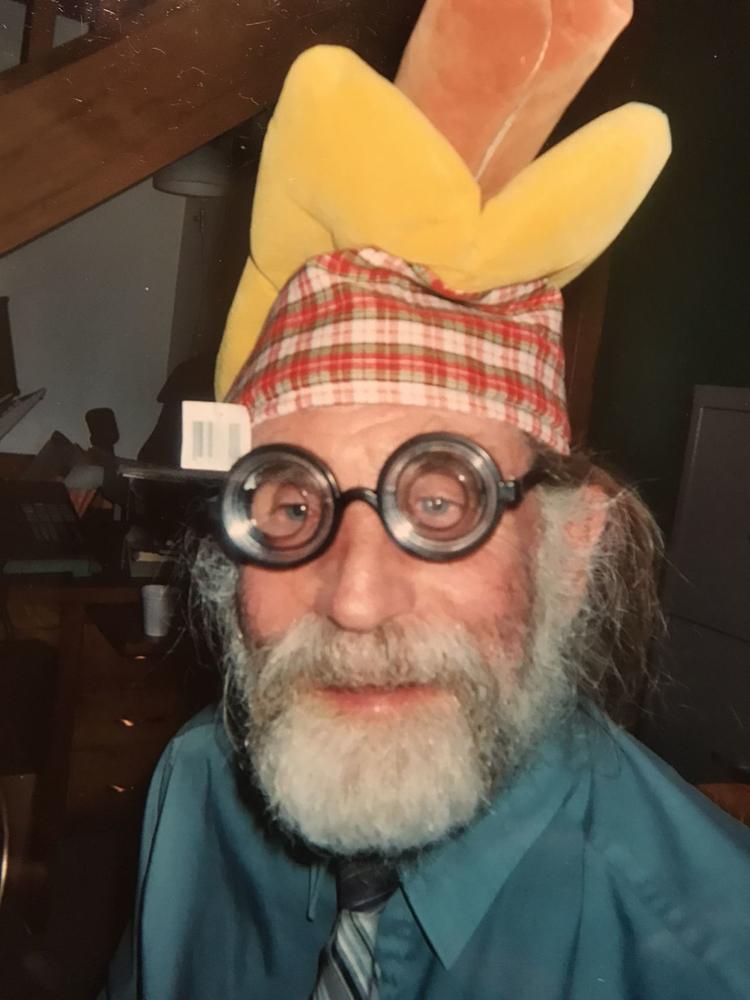 The hot dog gig began when Potter was a student at the University of Nebraska-Lincoln, his family members said. He became part of the sideline show at games.
"He wanted to stand out and sell more hot dogs than anyone else," said ex-wife Elizabeth Barrett of Gothenburg. So he dressed in flamboyant outfits and perfected three hot dog tosses, she said, including one behind the back.
His Hot Dog Man sidelight ended in 2000, when, according to Potter, he lost his permit to hawk hot dogs after the university claimed that it hadn't received his application. Potter, however, believed that his permit had been nixed because a year earlier, he'd brought his then-3-year-old daughter, Betsy, in a backpack to his hot dog job.
A university official objected, saying that the daughter needed a ticket, and Potter protested vigorously. The "lost" application followed.
Sign up for World-Herald news alerts
Be the first to know when news happens. Get the latest breaking headlines sent straight to your inbox.
Barrett said it was also about that time that Potter, an outstanding high school athlete, began having shoulder problems. In addition, a mechanical competitor — a pressurized-air, powered hot dog "gun" known as "Der Viener Schlinger" — had also arrived at Husker games.
State Sen. Matt Williams of Gothenburg, a lifelong friend and "kindred spirit," said that Potter was a dedicated defense attorney who was a "true believer" in the idea that everyone deserves a vigorous legal defense.
Potter once represented Erwin Charles Simants, who was found not guilty by reason of insanity of killing six members of a Sutherland family in 1975. Potter also filed a lawsuit to block the Keystone XL pipeline, claiming that the project was harming the endangered American burying beetle.
Williams said that while Potter, with his scraggly beard and ponytail, looked like an "ultra liberal hippie" from the '60s, he never once drank or did drugs and was politically conservative. He also never missed a cocktail party, the senator said, because it gave him an opportunity to tell stories and "perform."
"Life was always an adventure with Steve Potter," said his daughter, Betsy, of Fraser, Colorado.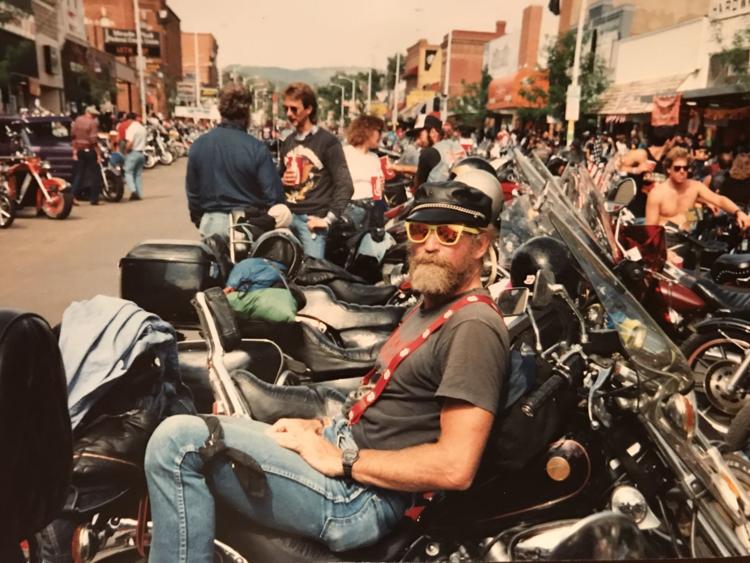 That included climbing Devil's Tower in Wyoming, skiing in Colorado, motorcycle trips to Telluride and mountain bike rides with friends, including rides on land he owned outside of Gothenburg called Potter's Pasture. He also owned property in Central America, and along the scenic Dismal River and at Jeffrey Lake in Nebraska.
In his final days, dozens of friends visited Potter at the hospital in North Platte and, later, at a nursing home in Gothenburg, swapping stories and laughs.
"He had a sense of humor up until the end," Barrett said.
A celebration of life for Potter is scheduled for Nov. 9 at 11:30 a.m. at the Senior Center in Gothenburg.
Notable Nebraska, Iowa deaths of 2019
To plant a tree in memory of Stephen Potter as a living tribute, please visit Tribute Store.