WASHINGTON — House Democrats voted Thursday to formalize their impeachment inquiry into President Donald Trump despite a unified wall of Republican opposition.
"Ultimately, do I think there's an impeachable offense? The answer is no," Rep. Don Bacon, R-Neb., told The World-Herald moments after the vote. "I think that that's what it comes down to. I really think it's the voters' decision here, and they're going to have a vote in 13 months."
The House tally was 232-196 in favor of a resolution directing several House committees to continue ongoing investigations into Trump over his pushing Ukraine to investigate a political rival, former Vice President Joe Biden.
The resolution sets out the rules governing the inquiry process, from participation by the president's team to the rights of GOP members to call witnesses and issue subpoenas.
Nebraska's all-Republican trio of House members sided with the president and voted against the resolution, as did Rep. Steve King, R-Iowa.
Sign up for World-Herald news alerts
Be the first to know when news happens. Get the latest breaking headlines sent straight to your inbox.
In contrast to many of his Republican colleagues, Bacon has been willing to say that Trump should not have brought up Biden during his conversations with Ukraine's leader.
But the Omaha-area congressman has also consistently said he doesn't believe that Trump's actions warrant impeachment.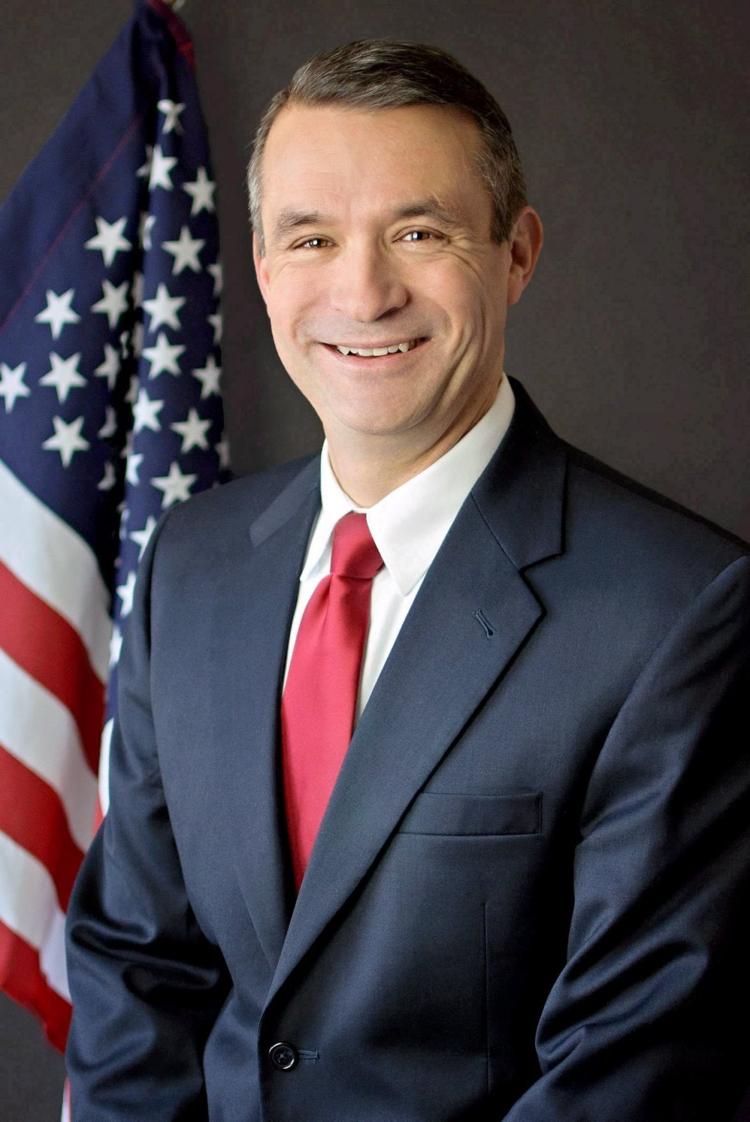 "I think some of the things that were done were not wise," Bacon said this week. "I think some of the statements made lacked judgment. That's different than it being illegal."
Nebraska Democratic Party Chairwoman Jane Kleeb issued a statement blasting Nebraska House members as "cowards" for their votes.
"President Trump must be held accountable for the clear abuse of power," she said. "Republicans are hiding behind talking points while Democrats want an open investigation. In 2020, Nebraskans can send a clean slate of representatives who will respect our Constitution. The Democratic Party in Nebraska stands with the people."
Thursday's vote was clearly a touchy one for swing-district Democrats.
After voting in favor of the resolution, Rep. Cindy Axne, D-Iowa, released a statement that noted that the vote was not a vote to actually impeach the president.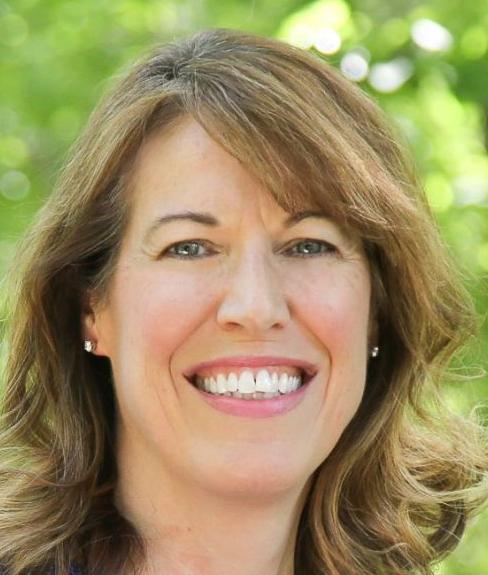 "I've heard from Iowans across my district, and people on all sides want to get to the bottom of what happened in an open, transparent process that follows the law," she said. "That's what I voted for today — a path forward for fair hearings that are open to the public and will give the American people the facts they deserve."
Axne said that while the investigation proceeds, she will continue to work on her priority of "getting people better health care and better-paying jobs while making the federal government more accountable."
Still, Republican Party of Iowa Chairman Jeff Kaufmann slammed the "yes" votes from Axne and other Iowa Democrats in the House.
"Iowans were tricked in 2018 with false promises that Democrats would work with the president, so voters will respond by treating them to defeat at the ballot box next November," he said.
Republicans had sharply criticized House Democrats for conducting their investigations without a formal vote. When the vote was called on Thursday, they lined up in support of the president.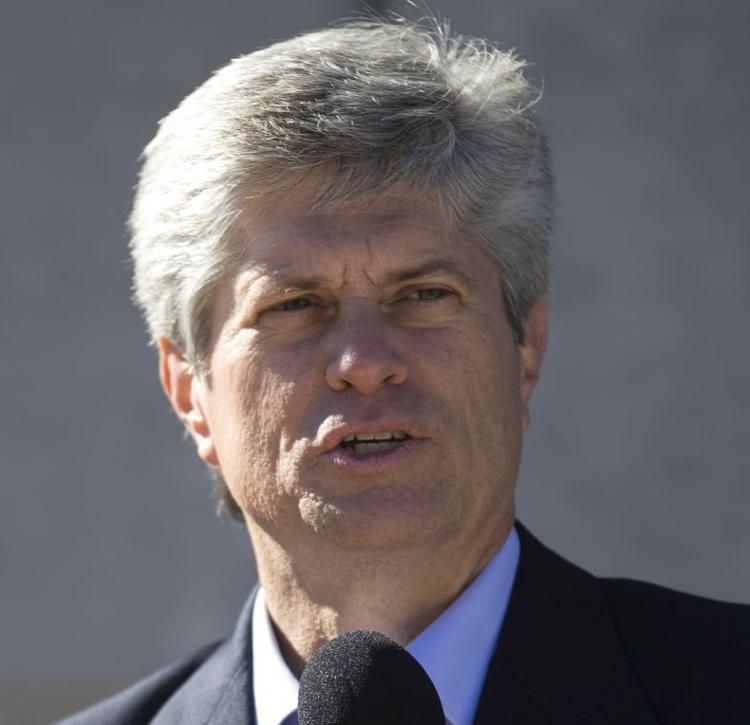 "I'm deeply concerned that this entire impeachment inquiry is tainted by the politics of division and hate," Rep. Jeff Fortenberry, R-Neb., said in a statement. "Now, after secret hearings, I'm being asked to vote to give this a veneer of civility and order. It's not right. What is so difficult about all of this is the projection of a predetermined outcome."
Fortenberry's statement did not go into the substance of the allegations against Trump. Neither did one from Rep. Adrian Smith, another Nebraska Republican.
"This haphazard process has been skewed to fit Speaker Pelosi's narrative from the beginning and it only hurts our great nation," Smith said.
King referred to the "sham impeachment process" in his commentary.
"President Trump is correct to describe this as a witch hunt, and the President's phrase takes on added significance with the actions of the Democrats in the House today," he wrote.
Democrats responded to continued GOP complaints that the process is unfair by saying the resolution is consistent with past impeachment proceedings and in some areas goes even further to grant privileges to the other side.
"I don't think there is any process that we can propose that Republicans — who prefer to circle the wagons around this president and prevent us from getting to the truth — would accept," said Rep. Jim McGovern, D-Mass., chairman of the Rules Committee.
If the House ultimately does impeach the president, it will be up to the Senate to hear the case and decide whether to remove him from office.
Sen. Chuck Grassley, R-Iowa, said earlier in the week that the House is moving toward a more transparent process but that he will look to see how it actually proceeds with the inquiry.
As for the substance of the allegations against the president, Grassley said senators have a responsibility to see themselves as jurors.
"I'm going to be a good-faith juror and listen to all the facts," he said.
1932: Lingbergh baby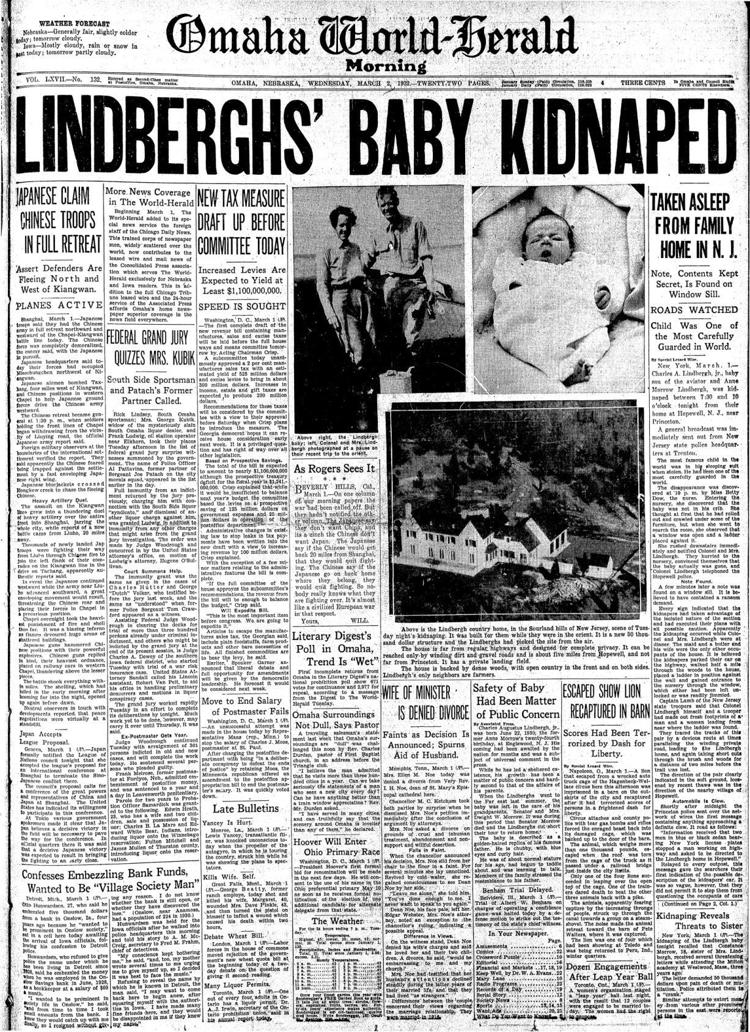 1932: Roosevelt elected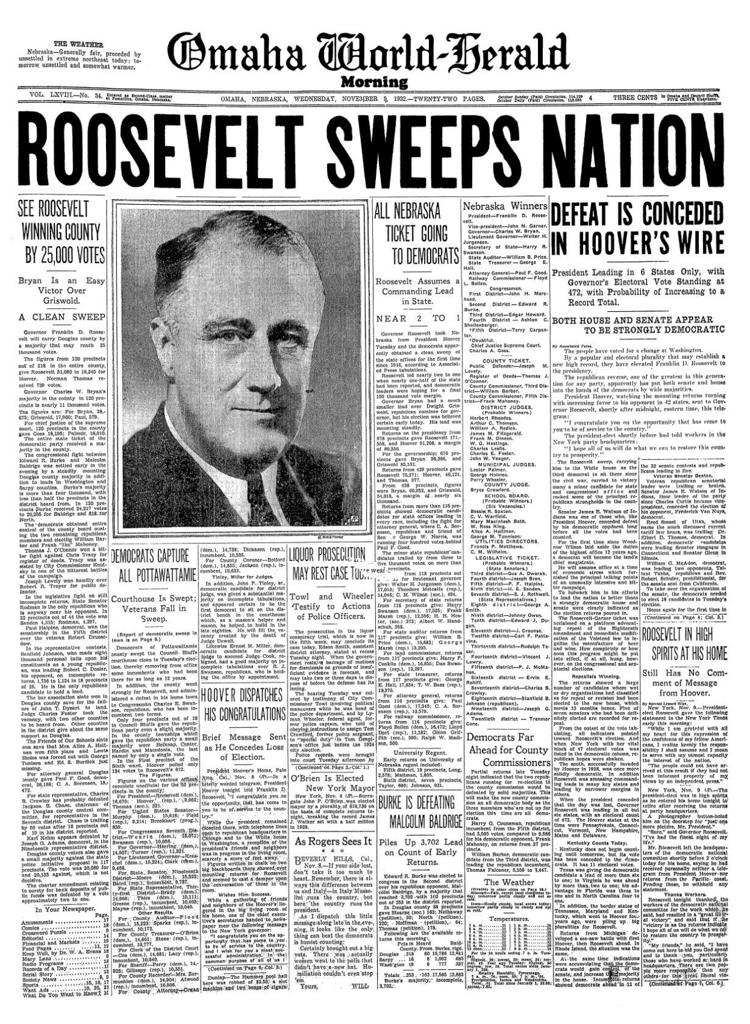 1937: Hindenburg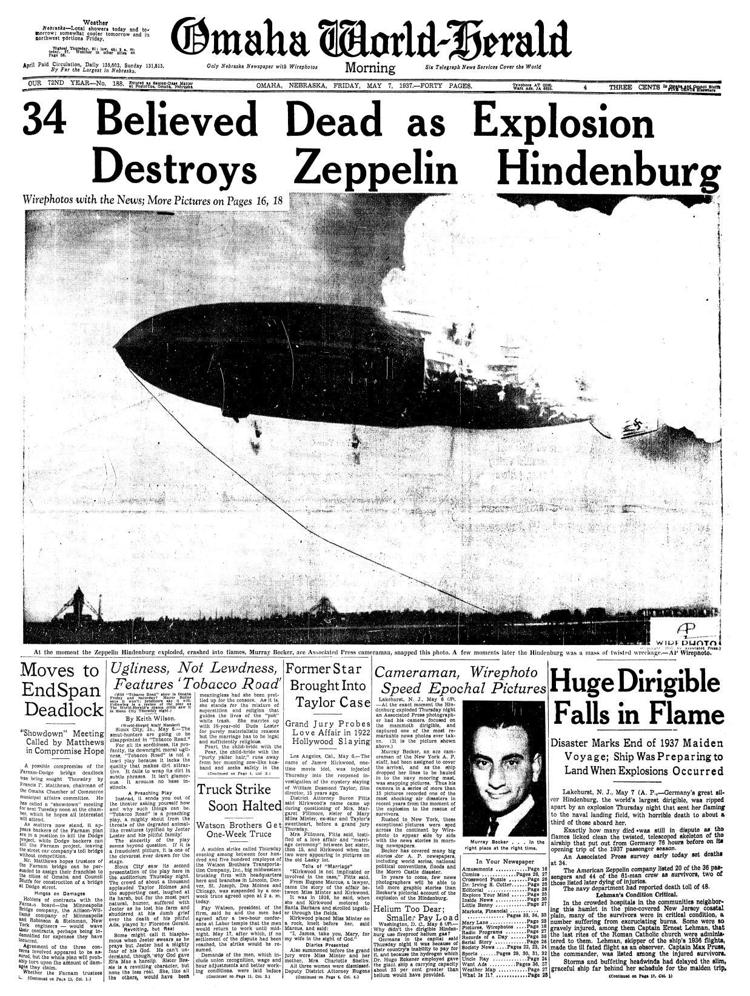 1941, evening edition: Pearl Harbor
1941: Pearl Harbor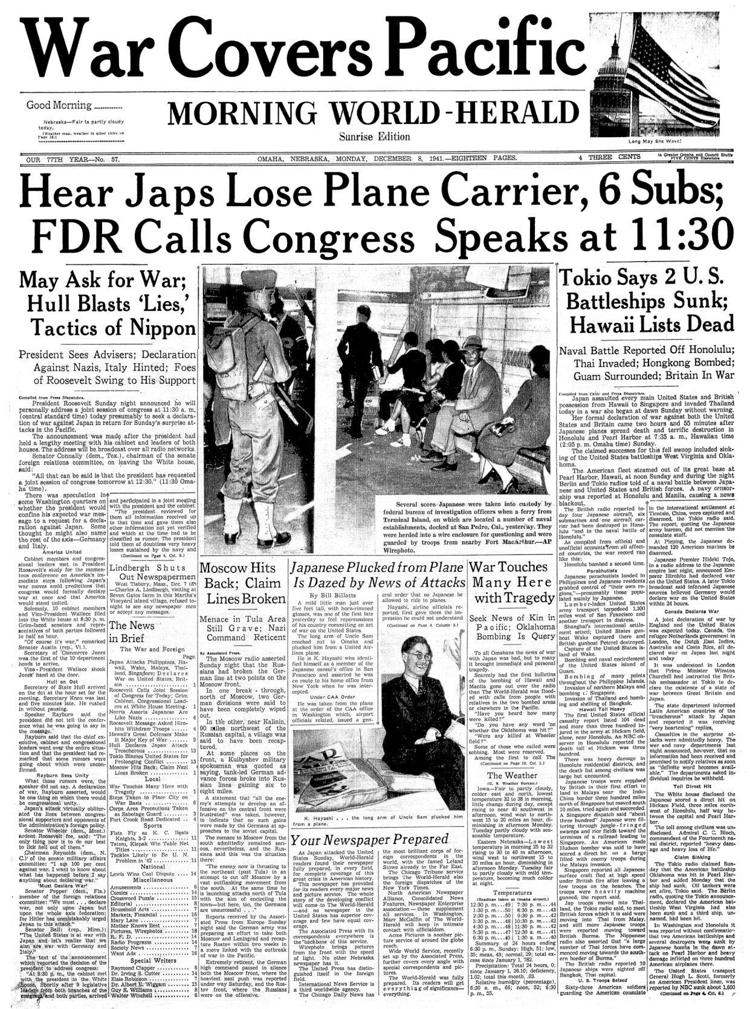 1945: End of WWII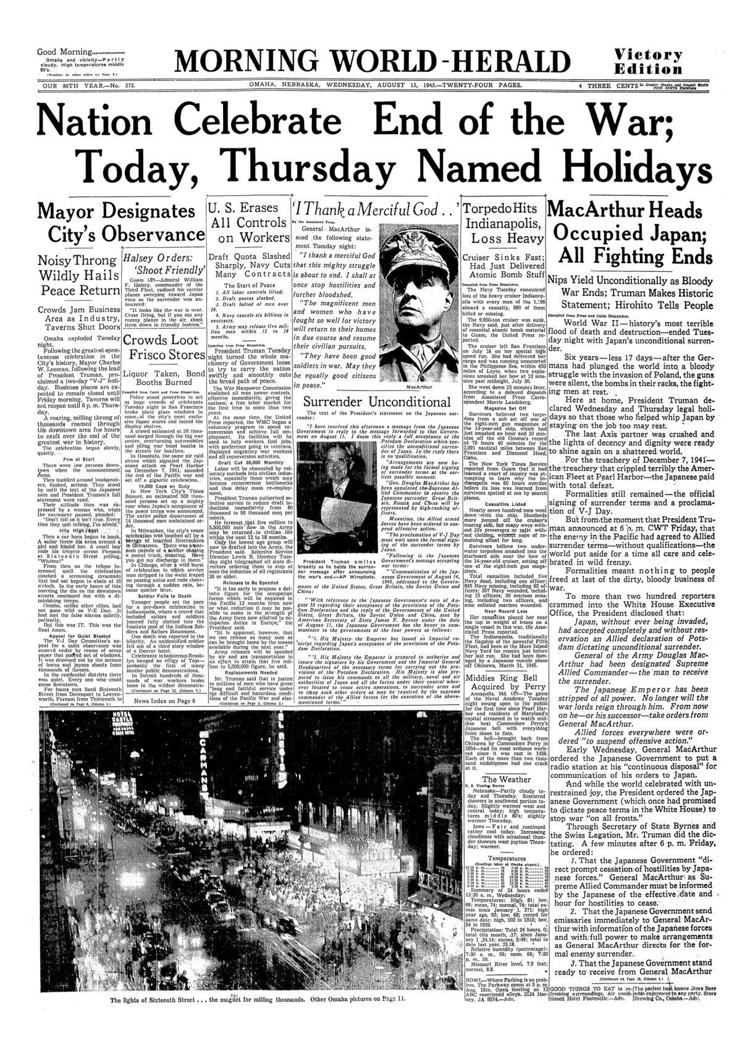 1952: Flooding
1963: Kennedy Assassination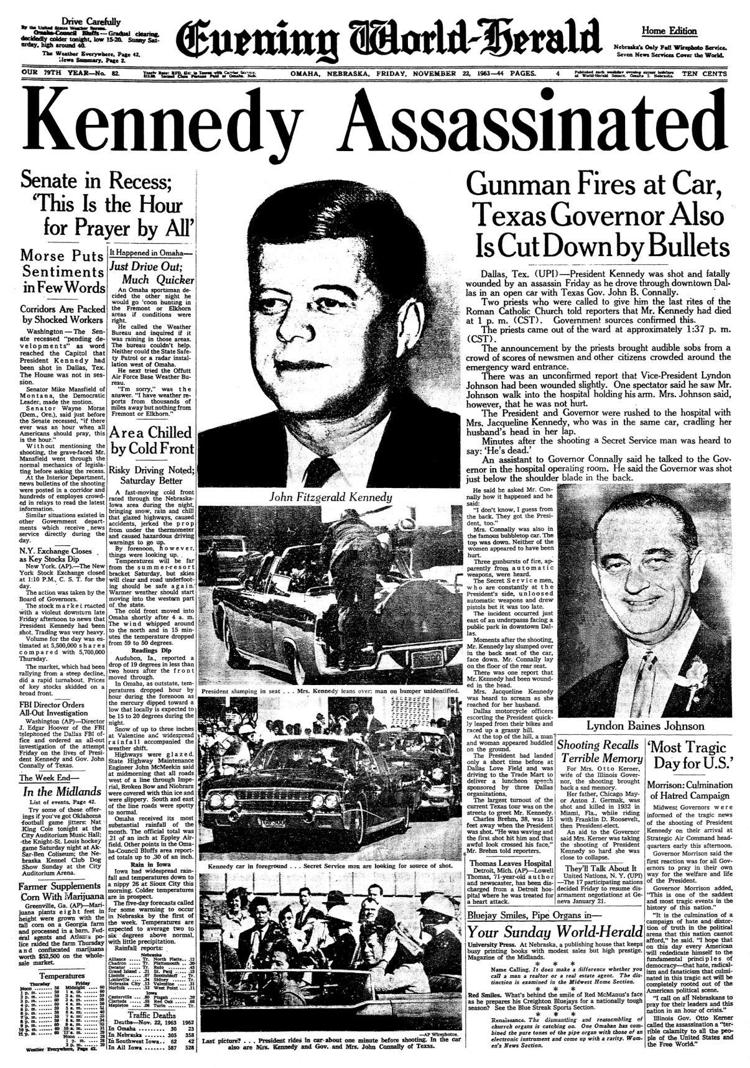 1968: MLK Funeral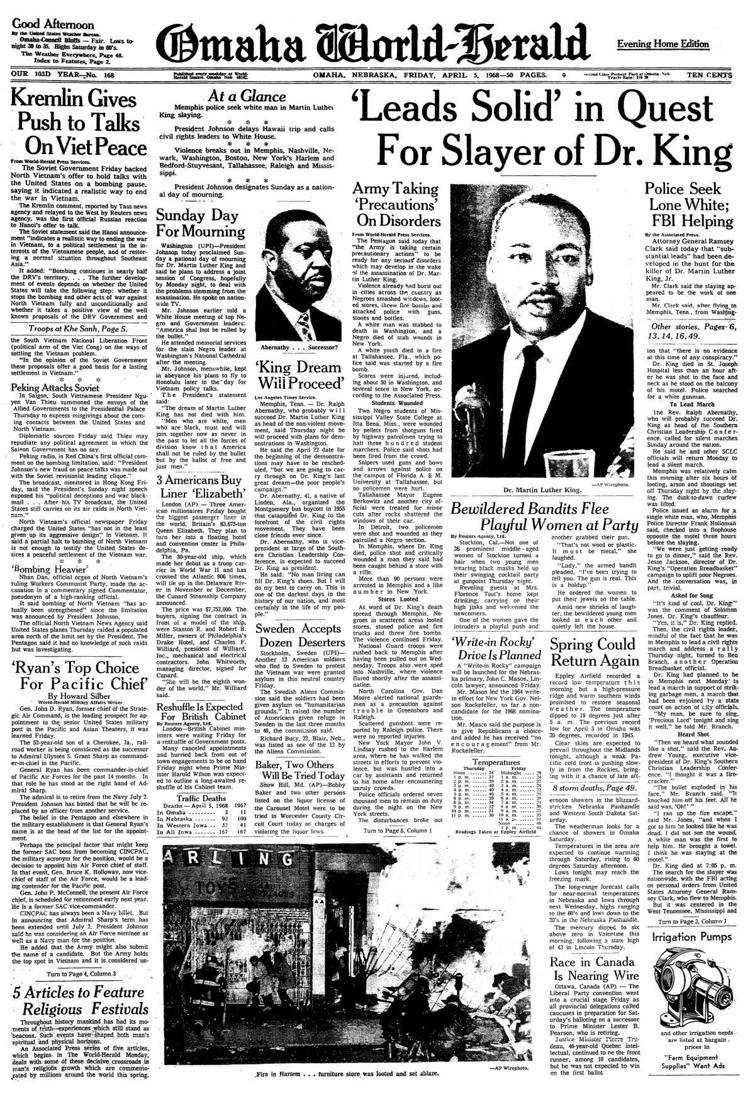 1969: Moon Landing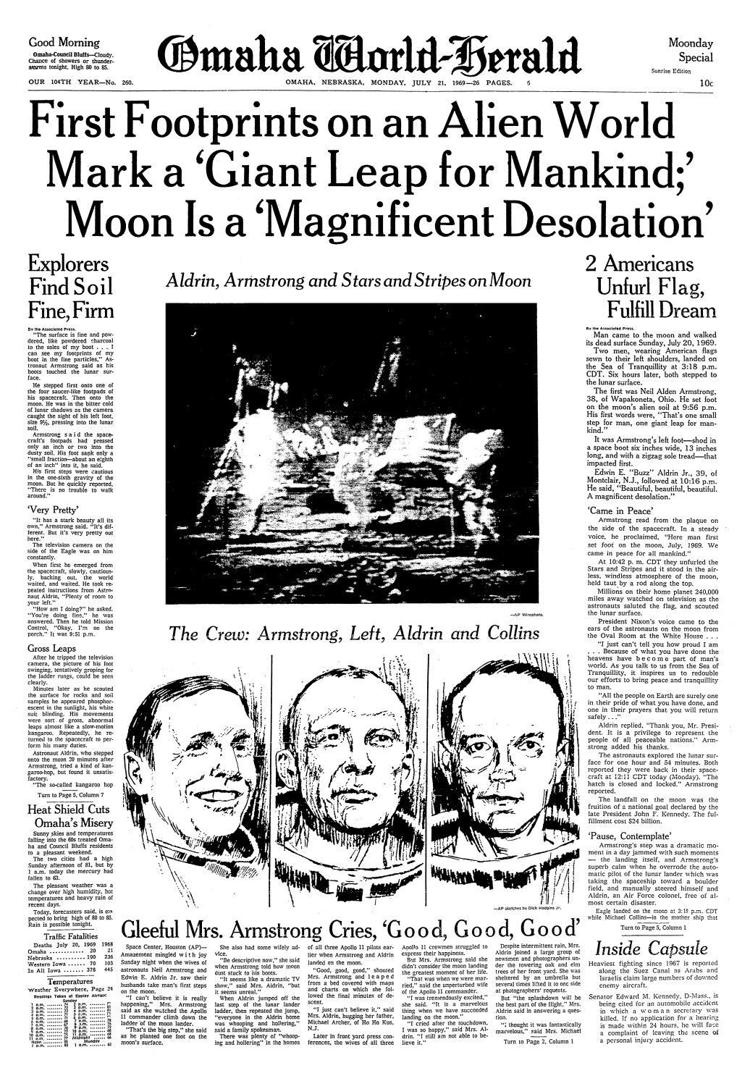 1971: Husker national championship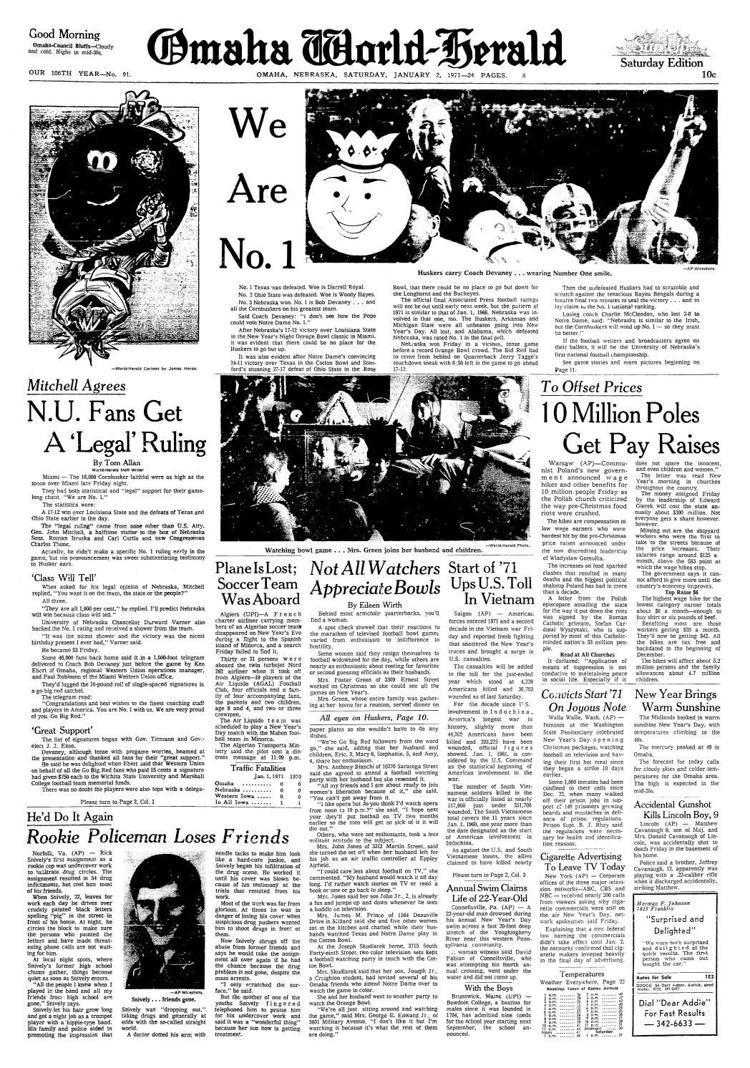 1972: Husker national championship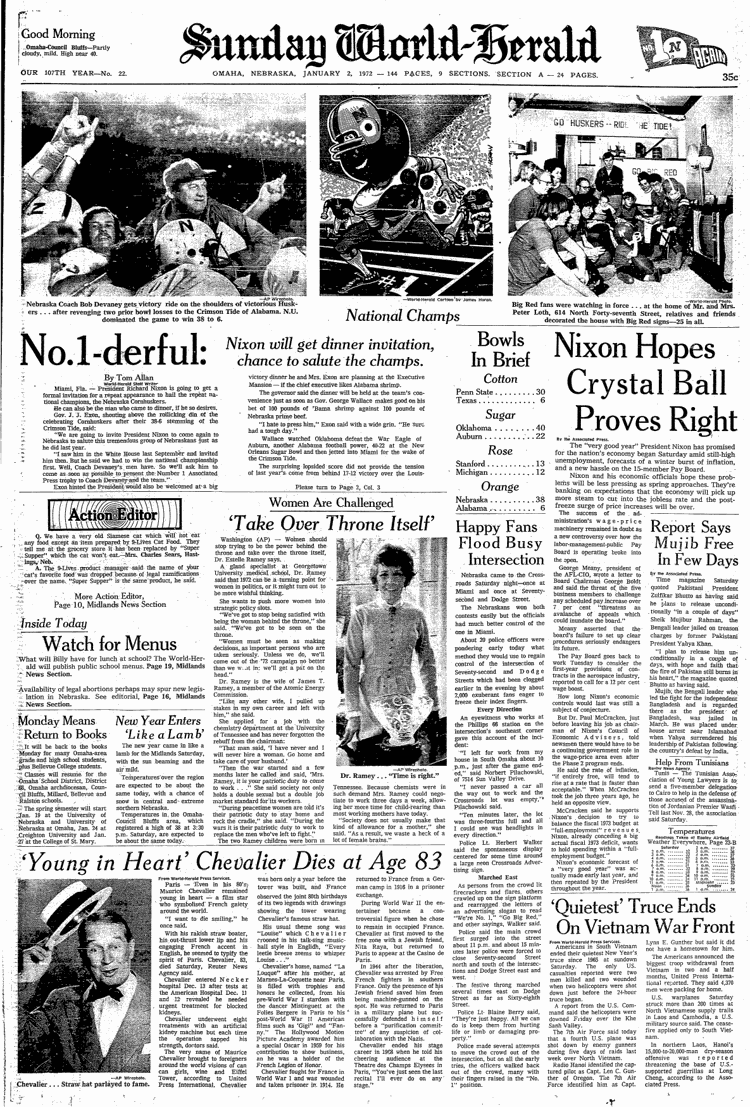 1974: Nixon resignation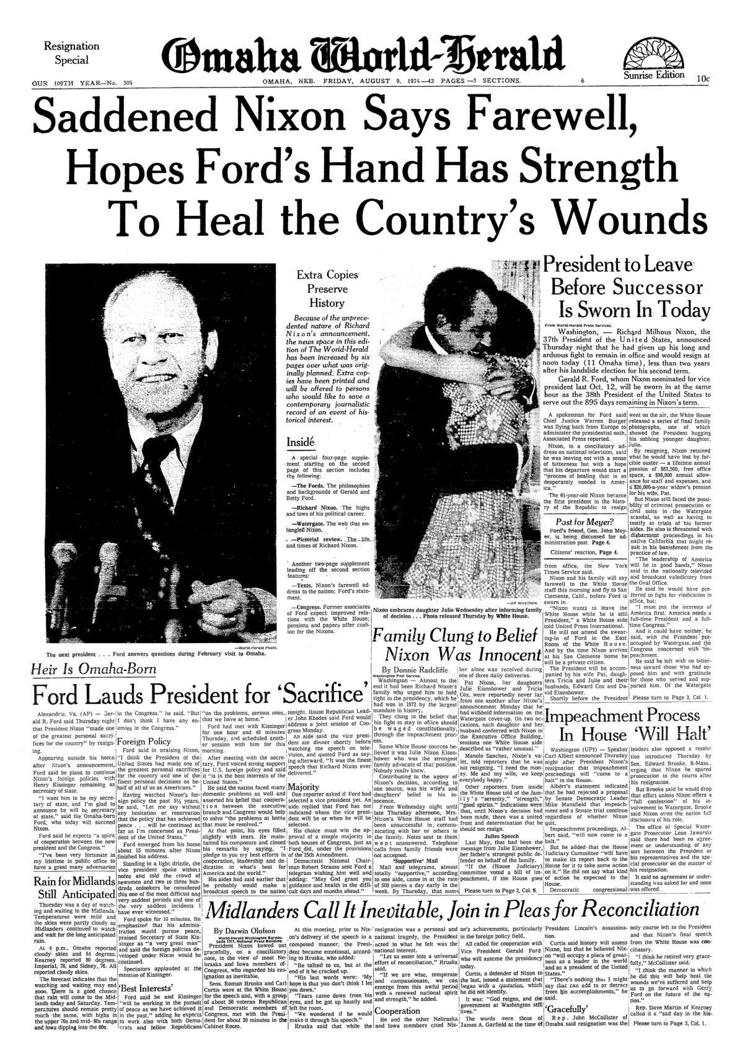 1975: Blizzard
1975: Tornado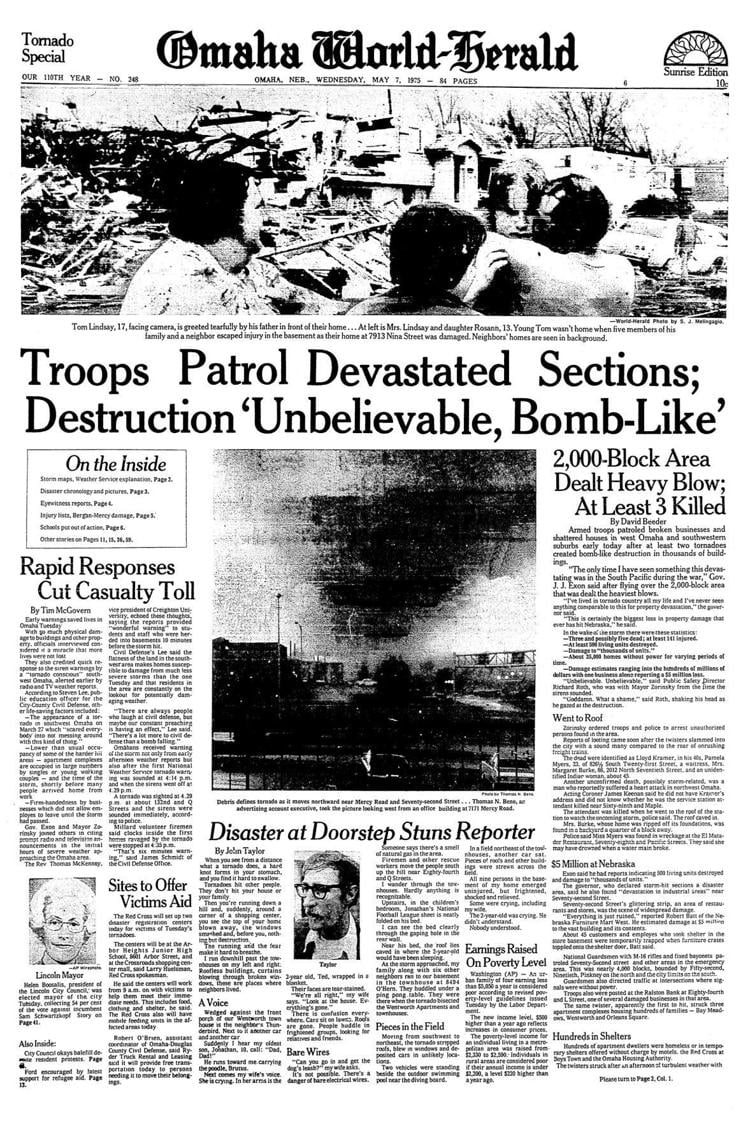 1981: Iran hostage release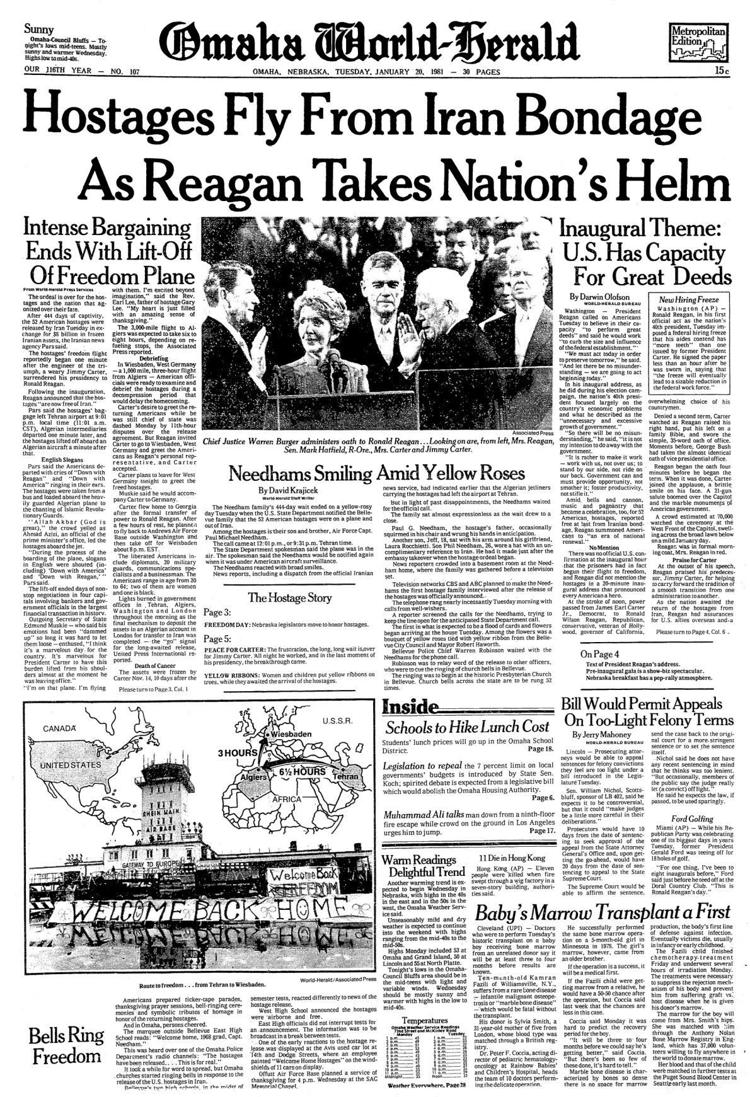 1981: Reagan assassination attempt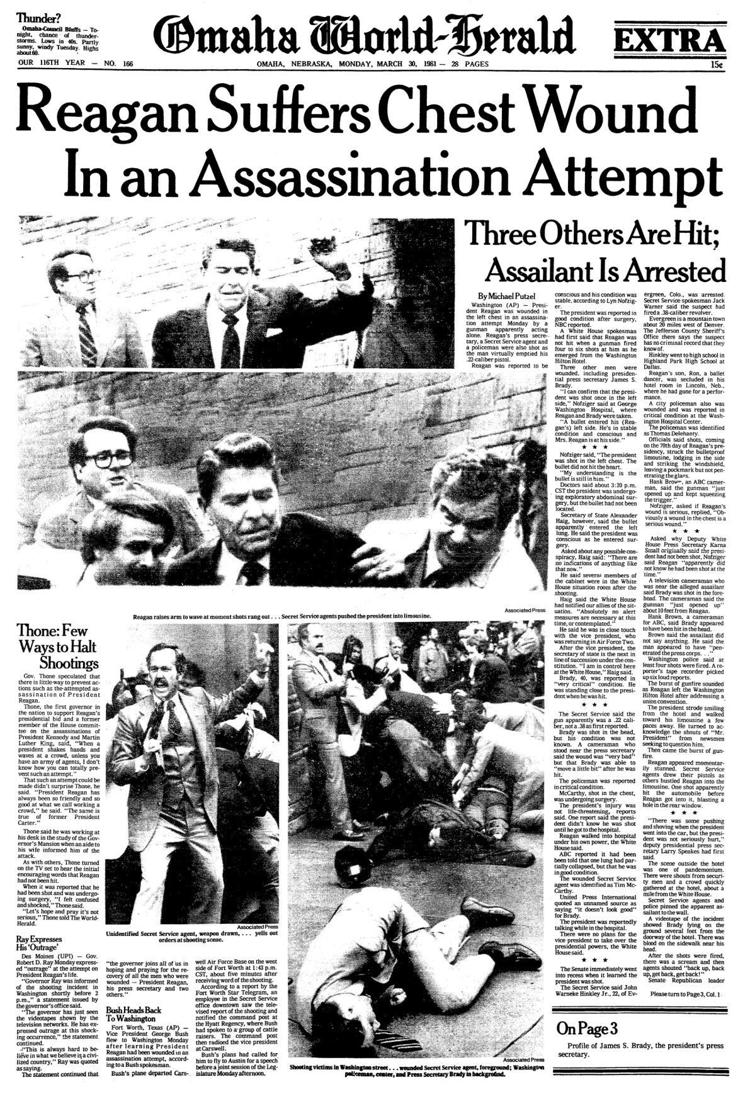 1986: Challenger explosion
1989: Berlin Wall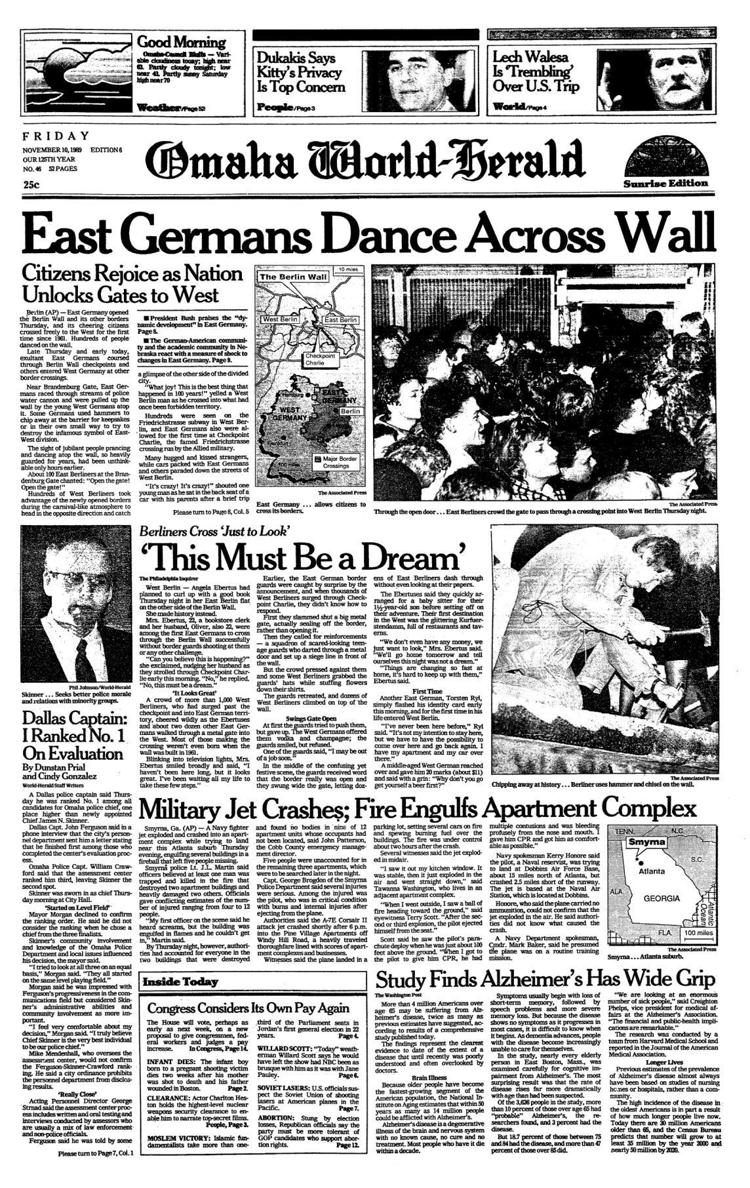 1995: Husker national championship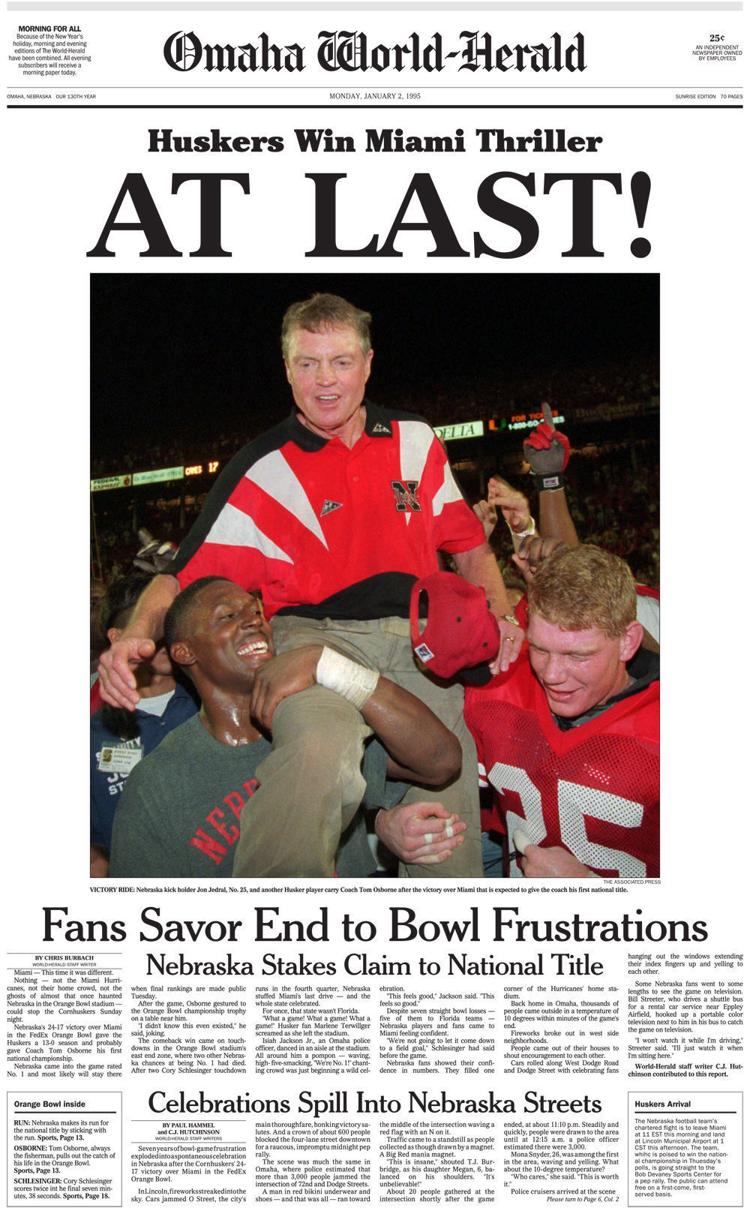 1996: Husker national championship
1998: Husker national championship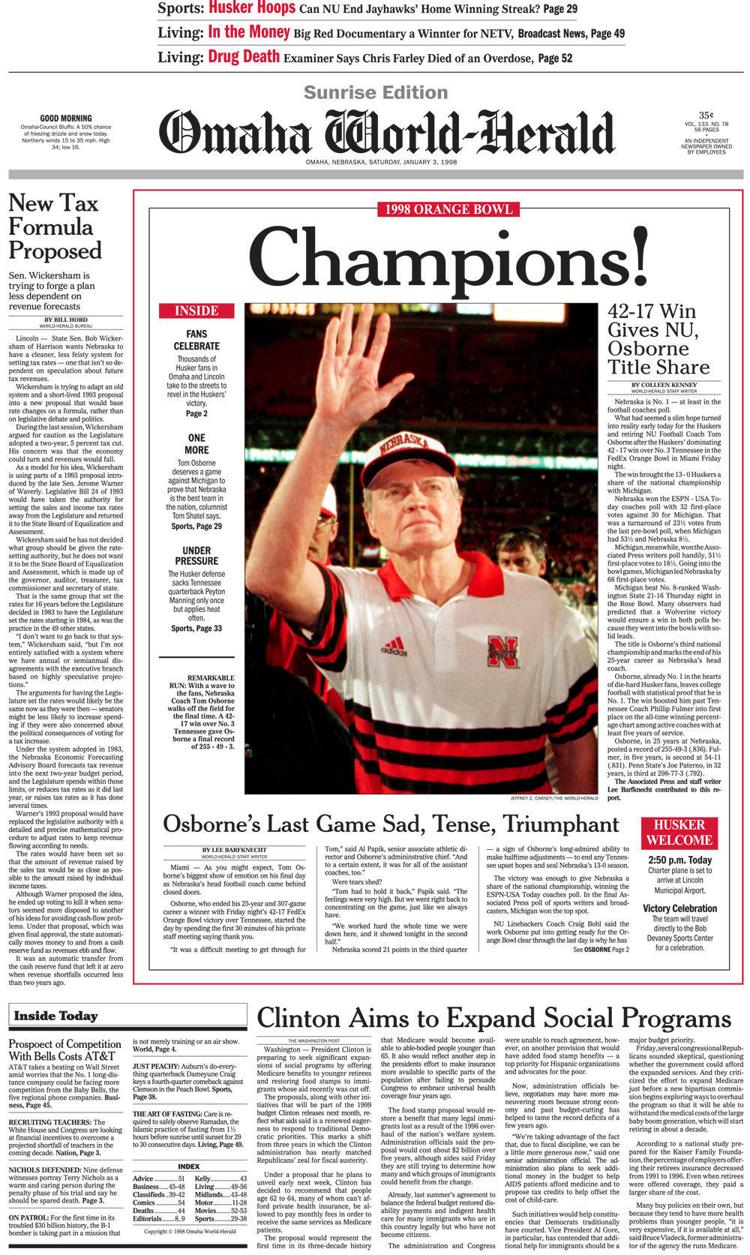 2001: 9/11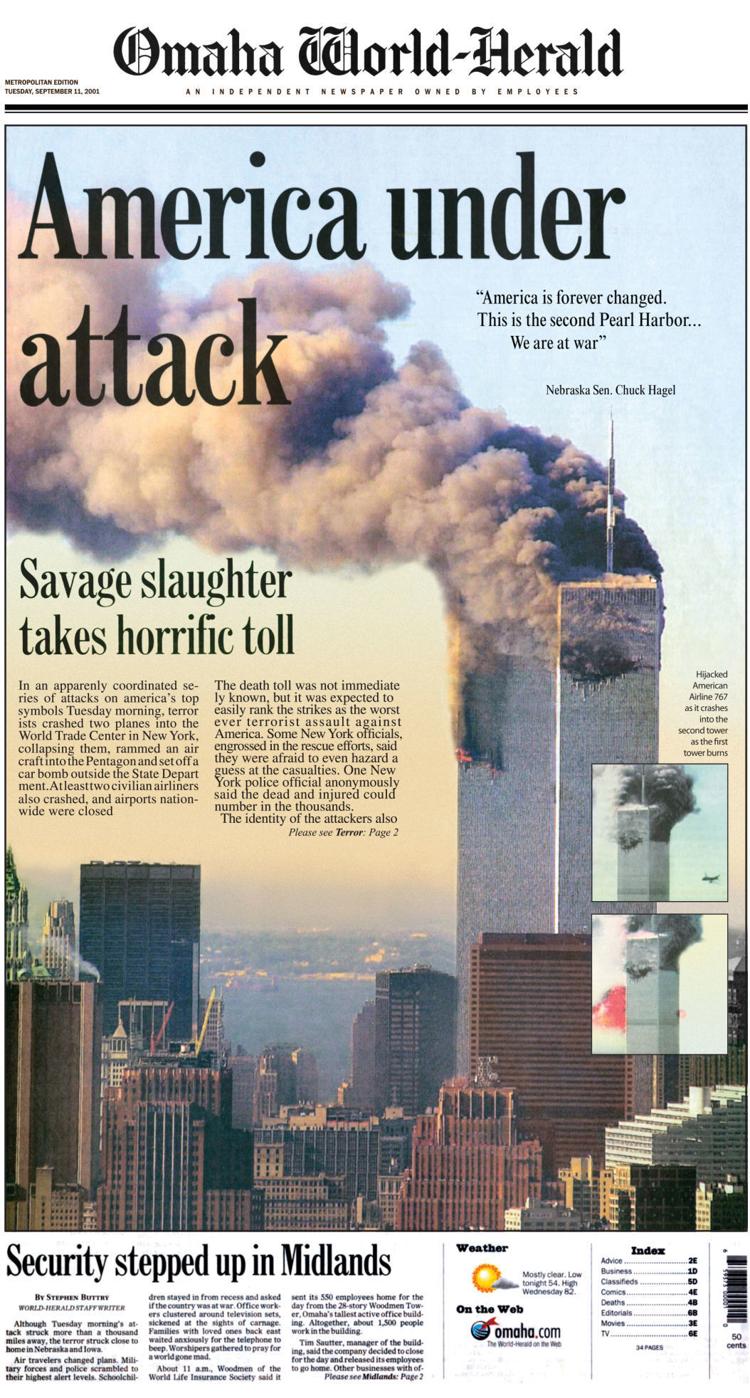 2008: Tornado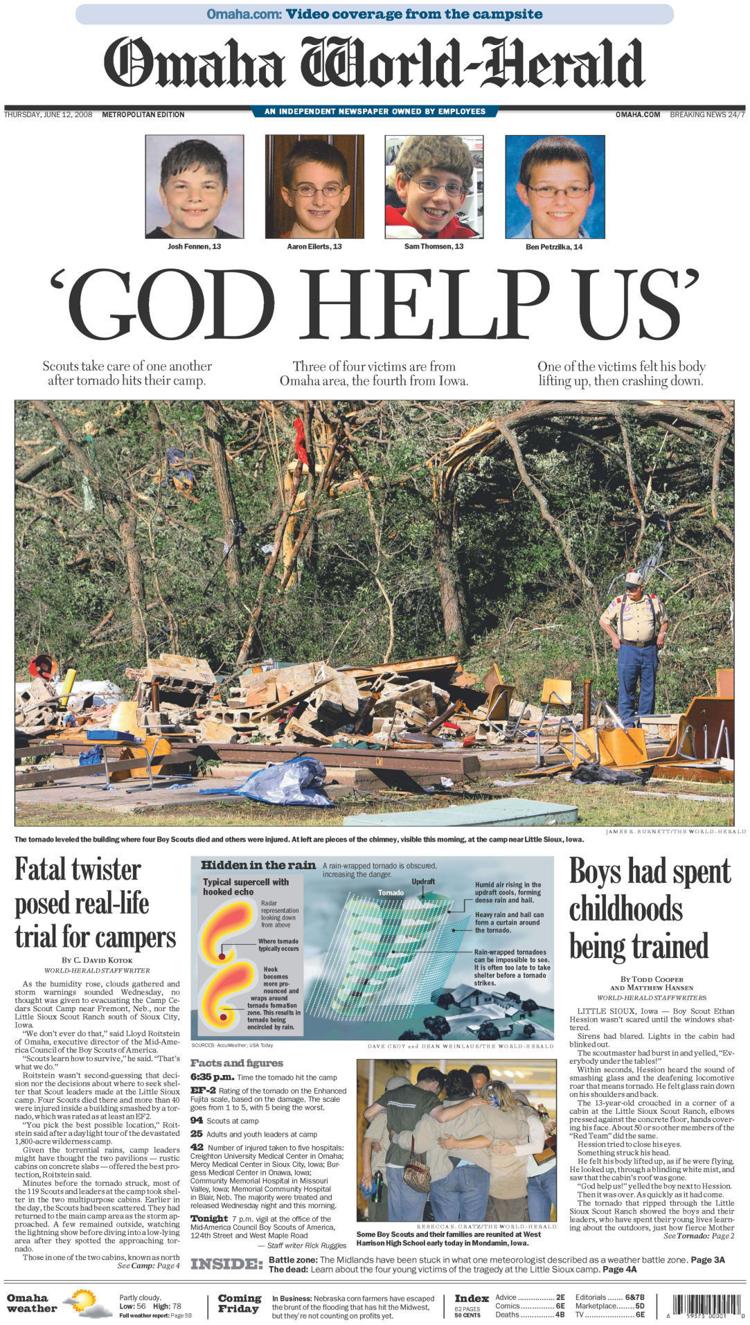 2008: Obama elected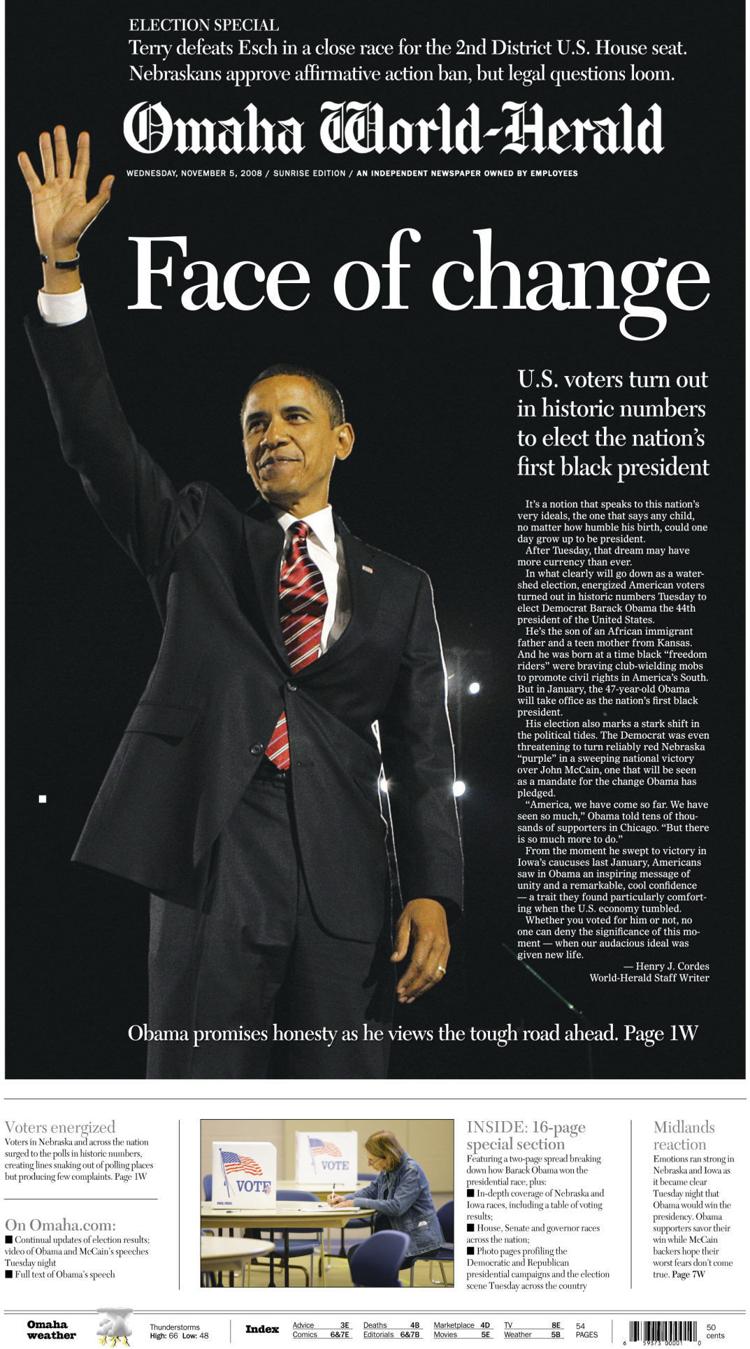 2016: Trump elected