The first time I saw a sign for a "vegetarian Runza" I almost drove off the road.
Sure, some Florida-based company like Burger King can roll out an "impossible" Whopper made with soy and potatoes instead of hamburger. But can a business based in "The Beef State" peddle a product without meat?
I called one of my go-to, no-BS buddies on agricultural issues to find out what he thought. And in an incredible coincidence, Van Neidig was grilling a steak when I called.
He said that the night before, he'd driven right past a Runza because of its vegetarian ventures, and hadn't eaten at a Burger King since they debuted their "fake meat" Whopper.
"I don't make a big deal out it. I just won't participate," said Neidig, who raises cattle and sells livestock equipment near Battle Creek and wears a cowboy hat as wide as the Platte River. Van used to be on the State Fair Board, and his late father, Bryce, was the longtime head of the Nebraska Farm Bureau.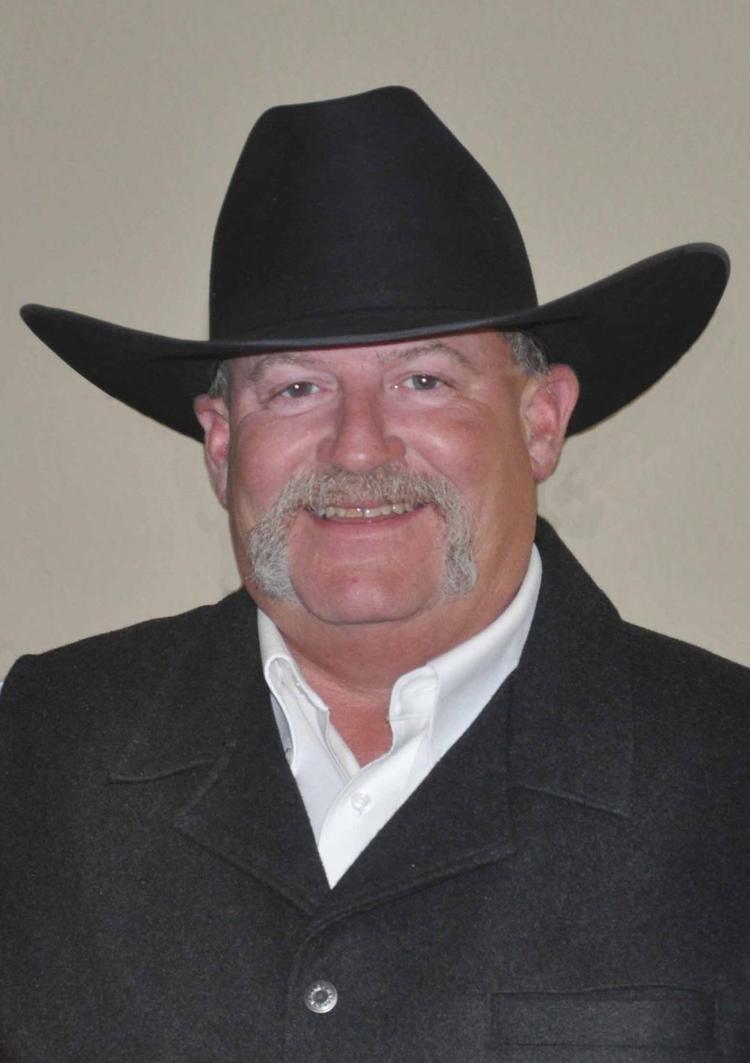 "I don't know what's happened to this country," Van said, calling the offering of vegetarian dishes by a Nebraska-based firm "absolutely breathtaking."
Neidig surmised that fast-food outlets cannot be offering vegetarian dishes to cater to nonmeat eaters (a 2018 Gallup Poll found that only 5% of Americans identified themselves as vegetarian), so it must be about making more money by using a cheaper alternative.
Not so, said a spokeswoman for Runza. Becky Perrett said the decision to offer vegetarian Runzas made with lentils and black beans instead of beef was to respond to customer demand for nonmeat options other than salads.
"I don't know about you, but I'd like to have more options than lettuce," Perrett said.
Reaction to the meatless Runzas, which are still in a "trial" phase, has been mostly positive, she said. They provide an option for "flexitarians," who sometimes don't eat meat, though Perrett said they'll never replace beef.
"We certainly haven't gone meatless. We sell a ton of burgers every day," she said.
Perrett said sales of regular Runzas have increased since the trial run of the meatless options began in May. That squares with an August story by Business Insider that said the Impossible Whopper had increased sales at Burger King, and even upped purchases of Whoppers with real beef.
An admission — I grew up in Ralston near one of the first Runzas in the state. I still crave their onion rings, and, from time to time, gotta buy a "meal in a bunza." The original Runza, no cheese. And one of our high school friends was the original "Rosie Runza," featured on the company's early ads.
But I'll also eat vegetarian dishes, including a tasty tofu stew produced by the neighborhood co-op in Lincoln, Open Harvest.
To put the meatless Runza to the ultimate test, I brought one when I met with my 15-year-old Teammate, Zarrien Whetham, the other day. I expected that Zarrien, a bacon cheeseburger type of guy, would turn up his nose. But his response was, "that's good."
Still, on a recent birthday, I opted for a thick steak at Misty's instead of a veggie burger. Beef is still king here.
Last week I wrote a story about possible gubernatorial candidates in 2022.
Yes, it's early. But some of the candidates are already getting organized for a race that will be wide open because Gov. Pete Ricketts cannot run for reelection due to term limits.
Here's what I'm hearing about the possible candidates:
Bob Krist, a 62-year-old former state senator from Omaha, is already in for the Democrats. A former military pilot, Krist said his criticisms remain from when he ran against Ricketts in 2018. Krist polled 41% of the vote after switching from the Republican to Democratic Party to run for governor.
Another leading Democrat, State Sen. Steve Lathrop of Omaha, said he's happy being a citizen legislator, which allows him to remain a trial attorney. Lathrop, 62, had explored a run in 2018 but opted out after testing the political waters outside Omaha and Lincoln. Omaha Sen. Justin Wayne also gets mentioned as a potential candidate.
On the Republican side, Sen. Brett Lindstrom of Omaha is already out asking for support. The 38-year-old financial adviser is a former reserve quarterback for the Huskers who unsuccessfully challenged then-U.S. Rep. Lee Terry for the GOP nomination in 2012. In the State Legislature, he has worked mostly on tax and banking issues, though he was a critical "yes" vote when the Legislature repealed the death penalty in 2015.
Elkhorn Sen. Lou Ann Linehan said she's been approached about running, but right now she's focusing on getting reelected to the Legislature in 2020. She's also working on a property tax relief bill as chair of the Legislature's Revenue Committee. Still, she would have a compelling "story" to tell, as a former chief of staff to U.S. Chuck Hagel who dodged mortars in Iraq as an aide to Secretary of Defense Colin Powell.
Two of the more interesting potential candidates are University of Nebraska Regent Jim Pillen of Columbus and Falls City businessman Charles Herbster.
Pillen, 63, is a veterinarian and head of a family hog farming business who would have the money to run. Pillen is also a former Husker football player. He figured in a famous play — recovering a fumble by Oklahoma's famed running back, Billy Sims, to preserve an NU win over the then-No. 1 Sooners in 1978.
Herbster, a 65-year-old farmer and CEO/owner of several farm-related businesses, mounted a brief gubernatorial campaign in 2014. But he dropped out and became nearly the sole contributor to the unsuccessful candidacy of State Sen. Beau McCoy. Herbster has connections to President Donald Trump as the head of an agriculture advisory committee. Herbster also has one of the state's top political minds, former Gov. Dave Heineman, on his board of directors.
Sign up for World-Herald news alerts
Be the first to know when news happens. Get the latest breaking headlines sent straight to your inbox.
Other possible candidates include NU Regent Tim Clare, who considered a gubernatorial run in 2014, as well as Bryan Slone, the current head of the Nebraska Chamber of Commerce. Slone placed sixth in the 2014 GOP primary for governor, but is now getting around the state and meeting people as the state chamber's president.
Some say that Lt. Gov. Mike Foley would be a formidable candidate in a crowded GOP primary because of his solid base of anti-abortion and Catholic voters. He is a former state senator (2001-07) who was a firebrand as state auditor from 2007 to 2015. Another strong candidate would be former State Sen. Mike Flood of Norfolk, who was the early front-runner in 2014 before dropping out after his wife was diagnosed with cancer. Flood, though, has said he'd rather be a legislator, and is running to regain his seat in the Legislature.
You can't talk about the governor's race without hearing about Omaha Mayor Jean Stothert. "Jean the Machine" has been a popular mayor and faces a reelection race in 2021, a year before the governor's race. She said she's "far more interested in continuing my service as mayor" than seeking the Governor's Mansion.