FREMONT, Neb. — Sunday on the "island" of Fremont found the city's fire captain, Pat Tawney, in a yellow wet suit and rubber boots.
He was tired but patiently took questions about disaster work, now entering its fourth day, counting Thursday night flooding along the Elkhorn River that put firefighters and first responders in perilously cold water for an hour.
The Fremont Fire Department has had to balance the regular work of garden variety city emergencies with flood-related rescues that have been going on "call after call," Tawney put it, from the stranded.
By Sunday, those seemed to be easing along with the day's prior work of patrolling low-lying city streets and announcing on a public address system that residents should get out.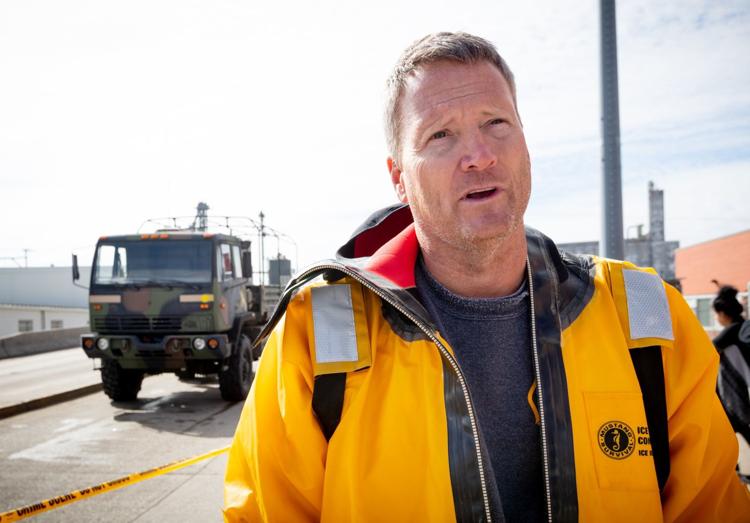 "I hope we're OK," Tawney said. "Our fingers are crossed like everyone else."
Instead of firetrucks, the department has needed "anything that floats."
"Airboats, flat-bottom boats, our boats ... ."
On Thursday, two boats had capsized in the high winds and raging waters east of Fremont during an attempted rescue of a family that had called for help.
This drama played out live on social media with updates that officials said weren't always accurate and sowed confusion.
Photos: Major flooding hit Nebraska and Iowa towns in March 2019