LINCOLN — Less talk, more action.
That's the motto that guided Gretna resident Autumn Rock in the days and weeks after Nebraska was hit with widespread flooding that destroyed homes, mangled roads and bridges, and put the tenacity of residents to the test.
Rock isn't a first responder or a member of any disaster relief organization. She's just an ordinary citizen.
But with help from Valley resident Nick Goldapp she sprang into action, coordinating airboat rescues and collecting donations of hay, fencing and other supplies from across the country to assist farmers and ranchers whose fields and livestock were overcome by rushing water.
Goldapp put at least 30,000 miles on his pickup delivering donations across the state. Rock and Goldapp exchanged close to 1,200 phone calls in April alone as offers of and calls for help flooded in.
"When I need help, I hope my neighbors help me," Goldapp said.
"That's just what we do," Rock said. "Less talk, more action."
Rock was among several dozen volunteer firefighters, Nebraska National Guard members and residents — all deemed "flood heroes" — honored Tuesday at the Nebraska Capitol by Gov. Pete Ricketts and first lady Susanne Shore for their work during and after the devastating flooding in mid-March.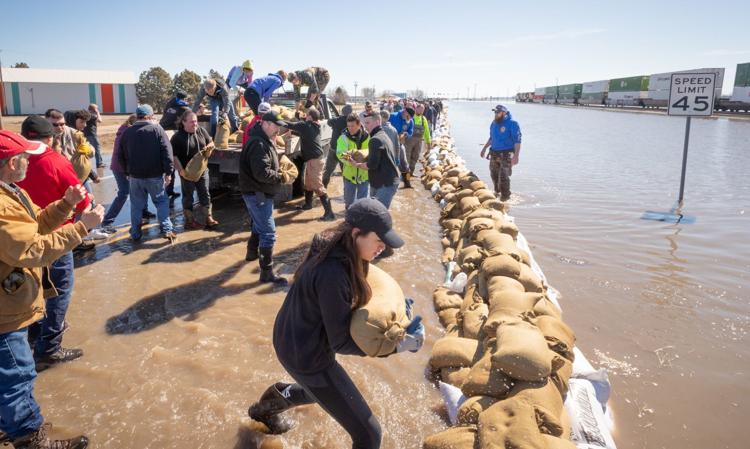 The honorees were "people who took direct action to save somebody else's life," Ricketts said — people who embodied the grit, selflessness and can-do spirit for which Nebraskans are known.
After putting out a call for stories of heroism, Ricketts and Shore said they received hundreds of nominations for flood heroes. Tuesday's ceremony was the first of several events planned over the next year to pay tribute to them.
Out of the "worst, most widespread natural disasters our state has ever experienced," Ricketts said, helpers and heroes emerged. From Schuyler to Fremont, Waterloo to North Bend, they organized hay drops for hungry cattle, served meals to evacuees, and rescued panicked people and pets trapped in houses and cars, often on little sleep and sometimes while their own homes were threatened by floodwaters.
"It was neighbors helping neighbors, friends helping friends, Nebraskans helping strangers ... it could not have been more Nebraskan," Ricketts said.
Rock said the work she took part in was a true team effort that involved generous donors and volunteers.
"I had hundreds of people who came from across the country to help," she said. "I'm accepting this not just for myself, but all of them."
Those recognized by the governor included a group of seven Fremont and Cedar Bluffs volunteer firefighters — Matthew Baker, Logan Kahler, Wayne Kreifels, Chris Lichtenberg, Nick Morris, Richard Osterloh and Rick Schutt — who suffered hypothermia after spending up to two hours stranded in wind-whipped, freezing-cold waters after their airboats capsized while they tried to rescue a family in Dodge County whose house was surrounded by the overflowing Elkhorn River.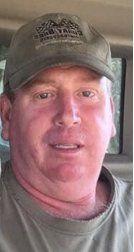 The rescuers were plucked out of the water by Nebraska National Guard helicopters. After being treated at a hospital and resting up, they went back out to help with more rescues and evacuations, said Bryan Tuma, assistant director of the Nebraska Emergency Management Agency.
National Guard air crew and coordinators were celebrated, too, including the operations staff who coordinate missions and gather information, work that's "not glamorous but essential," said Maj. Gen. Daryl Bohac, Nebraska's adjutant general. National Guard crews rescued 113 people and flew in dark, windy, dangerous conditions that rivaled any combat zone, he said.
The wife, mother and children of rural Columbus resident James Wilke were on hand to collect his posthumous honor. Wilke was one of five Nebraskans who died during the flooding. He was attempting to rescue a stranded driver in his tractor when a bridge over the swollen Shell Creek collapsed and he drowned.
The Pierce Volunteer Fire Department was one of 17 fire departments singled out. Many smaller, rural communities depended on departments staffed by volunteers to monitor flood conditions and carry out evacuations and water rescues.
"We don't do it for this reason by any means, but it is nice," Pierce Fire Chief Steve Dolesh said of the recognition. He also gave credit to Andrew Elsberry, another Pierce resident and honoree, who used his airboat to rescue 12 people over several days.
Dolesh said some members of his volunteer crew took off from their day jobs for nearly a week so they could help respond in the thick of the flood. They slept in the fire station for days straight when flooding left the roads back to their houses impassable.
And after experiencing disaster in March, the Pierce fire department is ready for what next year's spring thaw could bring. Water and ice rescue crews are training for rescues and operations in difficult conditions. A new airboat for the department should be delivered in February.
"We are so much more prepared now than we were the first time," Dolesh said.
Photos: Major flooding hit Nebraska and Iowa towns in March 2019