BEATRICE, Neb. — Some people ride motorcycles, fix up antique cars or tend gardens in their spare time.
Todd Hydo restores old buildings.
Hydo and his wife, Soni, have rehabilitated a handful of old structures in downtown Beatrice, including their latest project, the 140-year-old Mercantile Building along U.S. Highway 136.
The two-story brick building had sat empty since the 1990s until the Hydos purchased it three years ago. Now it's a bustling mall of businesses, including the Stone Hollow Brewing Co., a boutique, a cigar store and a basement speakeasy lounge called the Mechanical Room.
"I wanted to give back to the community and do some fun stuff," he said of his hobby.
Hydo, whose family lived above their plumbing shop in downtown Beatrice when he was young, jokes that he's "buying all my childhood back."
But his real goal is to bring to his hometown some of the historic amenities and unique businesses — as well as visitors — that he's seen in trips to Eureka Springs, Arkansas; the French Quarter in New Orleans; and the Old Market in Omaha.
He and his wife are part of a recent resurgence in downtown Beatrice, which has seen a net gain of 125 jobs since 2016 and close to 50 improvement projects in the past two years. About $5 million has been invested in downtown buildings.
"For a town with a little under 13,000 people, that's huge," said Michael Sothan, the executive director of the Main Street program in Beatrice.
Sign up for The World-Herald's afternoon updates
Receive a summary of the day's popular and trending stories from Omaha.com.
The Nebraska Main Street program is celebrating its 25th anniversary this year. Founded with funding by the Lied Foundation, it provides technical assistance in rehabilitating old buildings and help in obtaining grants with the goal of revitalizing the business districts of communities across the state. Private fundraising, mostly through local businesses and foundations, finances the work.
The first Main Street town was Plattsmouth, which today has a picturesque downtown area with nice restaurants and other businesses. There are now five "designated" Main Street communities — Beatrice, Falls City, Fremont, Wayne and Grand Island — as well as 15 other "network" towns, from Grant to Tekamah.
Elizabeth Chase, the executive director of the program, said that since 1994, more than $72 million has been invested in rehab projects in participating towns, resulting in a net gain of 799 new businesses and 2,360 new jobs.
Hydo, who operates plumbing, contracting and property management businesses, said that there are often hidden expenses in fixing up old buildings but that Sothan and Main Street help with some of the obstacles.
In the case of the Mercantile Building, he was able to obtain a grant to finance the restoration of the storefront and seek tax-increment financing that allowed a new elevator to be installed in the building, which had to be totally gutted, with new wiring and plumbing installed.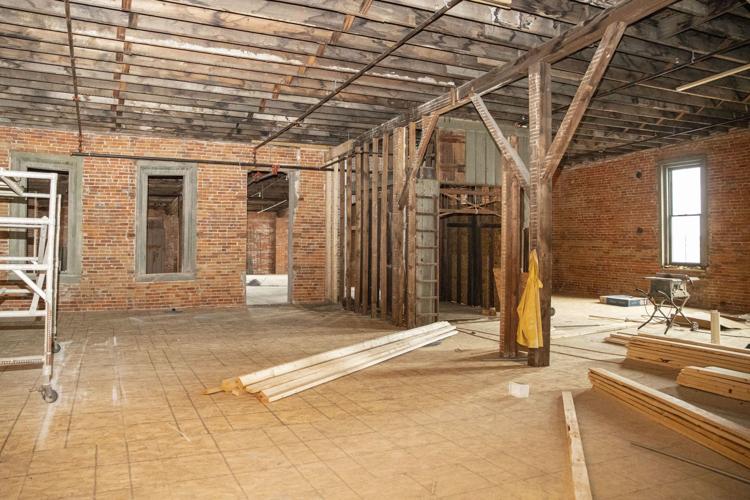 "Michael's great," Hydo said. "We're lucky to have him."
Up the street from the Mercantile Building sits one of the best fine dining spots in the state, the Black Crow, which Hydo said "wrote the book" on how to lure out-of-town visitors.
Hydo said he's hoping that the brewery, the speakeasy and other businesses that have opened in his buildings will build on that, and make Beatrice a destination for evening entertainment, as well as day trips to Homestead National Monument or a kayak ride down the Big Blue River.
Beatrice has a new dilemma now — a lack of parking in the downtown area on weekend nights.
"It's a good problem to have," Hydo said.
State Sen. Tom Brewer has a reputation as a straight shooter on the floor of the Nebraska Legislature. He's also a heck of a shooter on a gun range.
Brewer, who ran a sniper school and served multiple deployments in Afghanistan during his 36-year military career, recently returned from Bulgaria, where he and his son-in-law, Dalton Boden of Murdock, won first place in a tactical shooting competition.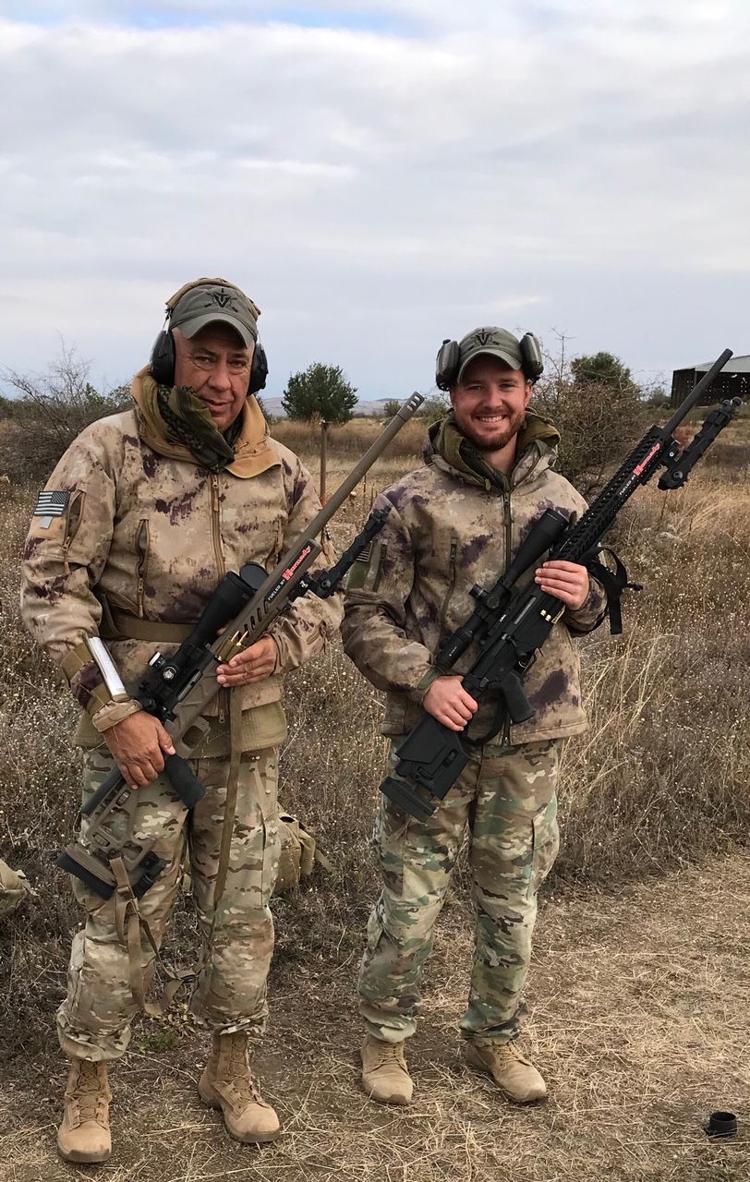 The T-Class ("T" for tactical) competition involved jumping, running and hauling gear and guns up and down hills and towers, then identifying the correct target. There were not only sniper targets up to 1,400 feet away, but also closer-range shooting with handguns and carbines.
Brewer, 61, bested competitors who were half his age. And, oh yeah, he competed with broken ribs suffered in a bicycle crash over Labor Day weekend and after having back surgery in July.
The senator is an avid hunter and shooter who won an international sniper competition in 1997 as well as several national titles. He said such shooting competitions are a "thinking man's game" in which age and experience — in calculating how wind, humidity, elevation and distance will impact the trajectory of a shot — are assets.
"The true test will come next year," Brewer said, "because the Russians don't like to get beat."