When customers come in looking for lunch, Shirley Smith serves up a half-warning, half-apology with a smile.
"We're open-ish," she says.
The stunning views of the Platte River still draw bikers, bicyclists and more to Heron Bay, the waterfront restaurant and bar outside Springfield that she owns with husband Stephen Smith.
But the Platte is also the source of Heron Bay's current state: sand dumped all over the property, kitchen equipment ruined by floodwaters, a repair to-do list that feels a million miles long.
Customers can still sit on the patio while nursing a beer, but there's usually no food. The kitchen has been gutted, with the fryers, walk-in refrigerators and flat-top grill parked on a deck outside. The Smiths and their staff grill burgers and hot dogs outside or serve pulled pork out of a slow cooker on the weekends.
Sign up for our Money headlines newsletter
Get the latest development, jobs and retail news, delivered straight to your inbox every day.
"Oh, you're still working on the flood here?" one would-be patron asked.
The Smiths aren't the only business owners still reeling, rebuilding or working around road closures after Nebraska and Iowa were hit with multiple rounds of flooding this spring and summer.
The Federal Emergency Management Agency estimated that in Nebraska alone, more than 1,000 businesses were affected by March's severe weather. As of July 2, the U.S. Small Business Administration had approved more than $28 million in low-interest loans for 298 homeowners and renters and 24 businesses.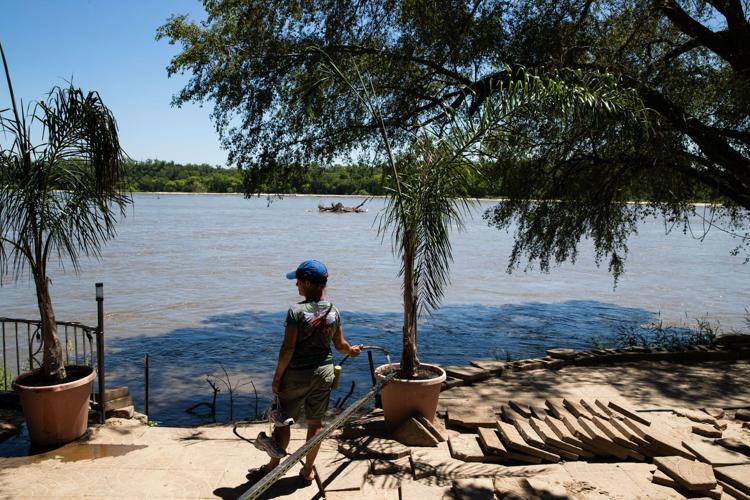 But boosters around the state are trying to get the word out that while, yes, the flooding was tough, towns and businesses haven't been totally wiped off the map — and they need customers now more than ever.
In Iowa, a Harley-Davidson dealership in Pacific Junction had to move employees and motorcycles to a temporary building in nearby Glenwood for months after taking on 18 inches of water, which damaged $150,000 worth of motorcycle parts and merchandise.
Diane Krupicka's hopes for a busy summer season were swept away along with the launching and landing sites for her kayaking and tubing business when the Niobrara River and Verdigre Creek came roaring through her property near Verdigre in March.
Niobrara Adventures, the tubing company Krupicka runs with her husband, Calvin, is skipping the usual summer tourism season entirely this year after floodwaters washed away the sites where tubers and boaters would start and end relaxing float trips on the Niobrara. A parking lot, fencing and a snack shack were damaged, too.
While multiple tubing companies offer trips on the Niobrara River farther west near Valentine, Krupicka said theirs is the only outfitter in the Verdigre/Niobrara area.
"Basically we lost our livelihoods this summer," Krupicka said.
For businesses like Krupicka's or the Smiths' that count on summer traffic, any delays in opening — or deciding not to open at all — can take a heavy toll on their bottom line and on an area's economic health.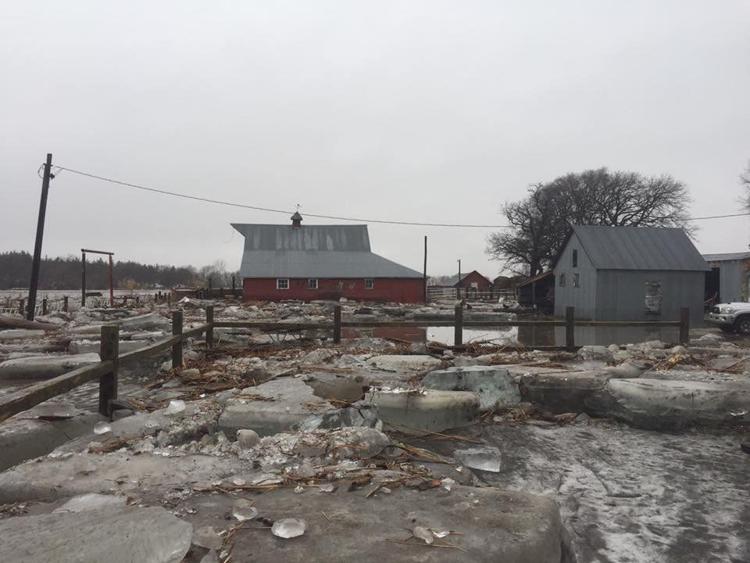 "There's a lot of places to stay and eat for 370 people," including seven hotels, lodges or cabins, Krupicka said. "Every single business is affected, whether they got affected by the flooding or just lack of tourism."
The Smiths estimate the damage to Heron Bay and the two houses they own next door easily tops $250,000, plus at least $100,000 in lost sales revenue. They did not have flood insurance, citing the cost of the premiums, and have spent hours in meetings with representatives from FEMA, the Small Business Administration and lenders.
"It's certainly been a slow process, trying to get loans while you're trying to rebuild the place," Stephen Smith said.
Before the flood, Shirley Smith said, the couple talked about easing into semiretirement this year. That doesn't look feasible now.
"It's knocked us back," she said. "We wanted to go to the beach, and the beach came here instead."
As they rebuild, some businesses and community groups are getting creative.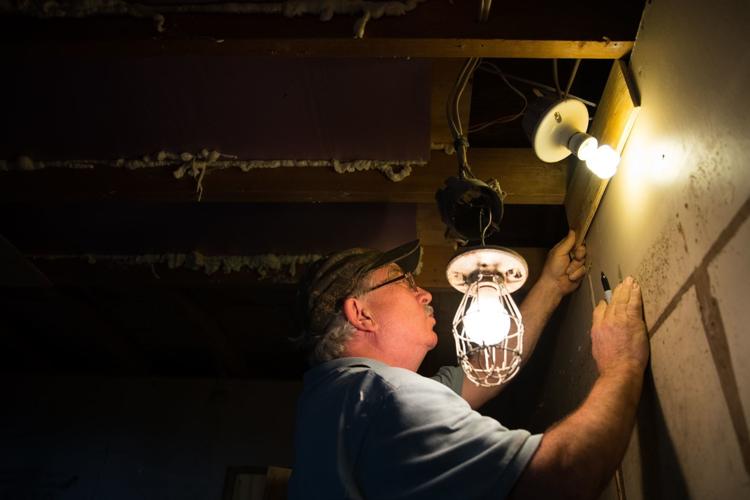 The Krupickas are trying to reinvent their business by hosting beach parties on the sandy shores of what's left of their launch site.
In Verdigre, the community held an event called "Good As New" at the end of May. Megan Hanefeldt, the Knox County economic development director, put together a passport program to encourage visitors to stop at different points in the county and take photos.
She's trying to spin the road work and delays — especially the bridge construction that makes driving to Niobrara State Park from the west a bit tricky — as not just an annoying detour, but also a way to take a leisurely drive and explore the scenic northeast corner of the state.
"(People) come here literally to disconnect," she said. "That's been our theme: disconnect to reconnect. We're trying. We're doing all we can to get folks up here.
"The best thing that people can do is come and visit."
The Loess Hills Harley-Davidson in Pacific Junction threw a "midnight madness" party at the end of June to celebrate the dealership's return to its regular location after cleaning up and repairing soggy drywall.
When the flooding hit in March, employees and volunteers quickly moved motorcycles to higher ground. Then a second round of flooding hit in May, covering the road outside the dealership and delaying plans to move back.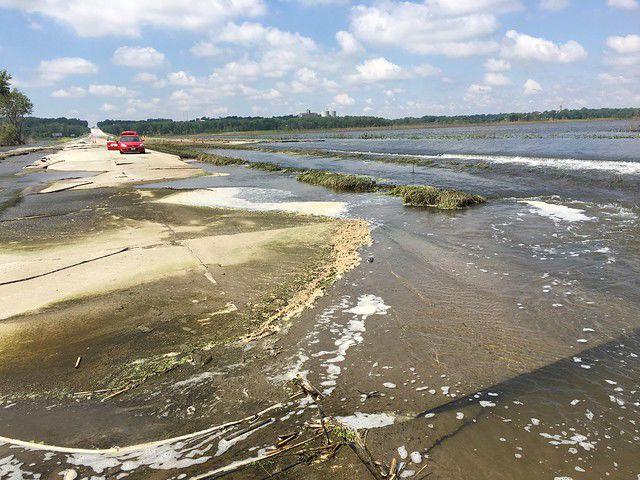 "It was painful financially, but it is what it is," General Manager Dan Roland said.
Loyal customers and community support have kept morale up, he said.
"We can either sit back and say we're victims and we're going to play the pity party or say, hey, were going to take the opportunity to make something good out of something bad," Roland said.
In the Nebraska City area, flooding on the adjacent Missouri River isn't exactly a rare event. The river still remains more than 2.5 feet over flood stage. As water levels ebb and flow due to rain and levee systems weakened by the March floods, it isn't always easy for workers or customers to get around.
"A 20-minute commute became an hour and a half, two hours, each way," said Dan S. Mauk, the executive director of the Nebraska City Area Economic Development Corp.
Agricultural company Cargill helped employees pay for hotels in Nebraska City and Blair to ensure operations at plants there weren't interrupted too much by road closures and detours. Cargill is working with farmers who supply beef or soybeans across not just Nebraska but the Midwest, where heavy rains and flooding have delayed or altogether halted the usual planting season.
"We are managing weather effects in our own operations, too," according to a statement from Cargill. "This includes the impacts on critical growing regions; our grain handling and processing facilities; and truck and rail transportation."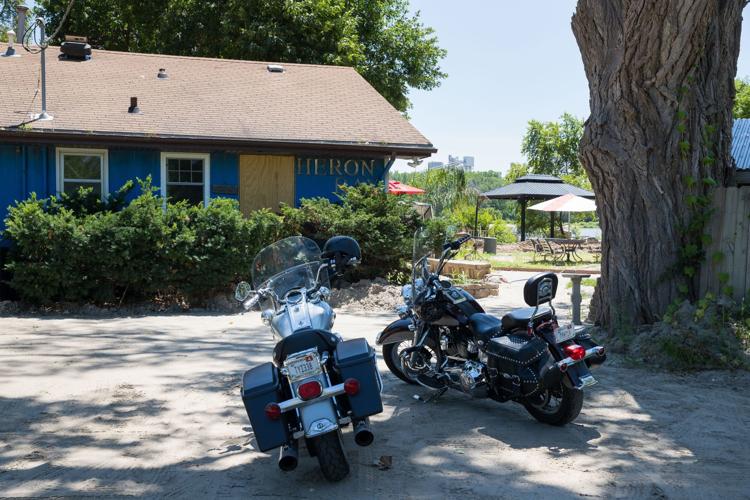 At grain facilities along the Mississippi, Illinois, Missouri and Cedar Rivers, flood mitigation efforts have included building levees around facilities and running pumps to remove water.
Railroads, including Union Pacific and BNSF, have dealt with service interruptions and re-routes of trains as well as washouts and ice jams that have mangled tracks and bridges.
Union Pacific estimates it will spend $70 million to repair and rebuild flood-damaged infrastructure. Crews are still working to repair track washouts on three rail lines in Nebraska between Kearney and nearby Odessa, a spokeswoman said.
Mauk said local developers are accelerating plans to build more housing on the Nebraska City side of the Missouri, in case Iowa residents hurt by flooding decide not to rebuild. Cargill isn't the only local employer who's put workers up in hotels, he said.
Nebraska's 3% unemployment rate is both a blessing and a curse: It's hard to replace workers hindered by detours.
"We're (at a point where) pretty much everybody that wants to work or is able to work is working," Mauk said.
Photos: Major flooding hit Nebraska and Iowa towns in March 2019