Rancher Jake Fairley says people in the agriculture industry will be talking about 2019 for a long time.
First because of the March flooding, and now for weather conditions that have stymied planting across a soggy Nebraska.
"Every inch of it has been a fight," said Fairley, who is also an agronomist and lives near Gothenburg. "I would not anticipate we would have outstanding yields this year."
Experts agree that unless the state gets a long stretch of favorable weather, this year's corn crop likely won't match last year's record average of 192 bushels per acre. Matching or surpassing last year's soybean average of 59 bushels per acre, one of the best ever, could also be in doubt.
The outlook isn't promising.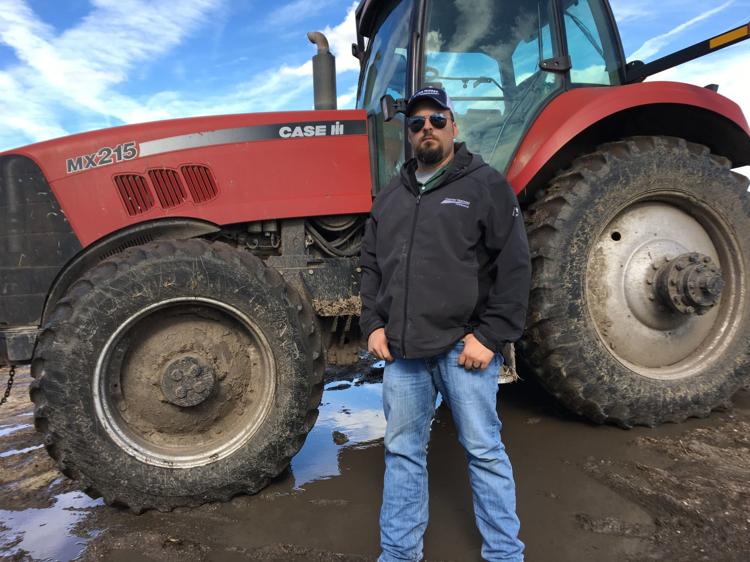 A soggy fall and a cold, wet winter that's stretched into spring already put Nebraska at a high risk for planting delays this year, despite near-normal precipitation in April and so far in May, said Tyler Williams, extension educator with the University of Nebraska-Lincoln.
Although April was warmer than normal, May has been 2 degrees cooler in southeast Nebraska and western Iowa. It was 8 degrees below normal in northwest Nebraska in May.
"This cool weather slowed the drying and warming needed to catch back up," he said. "The long-term outlooks from the Climate Prediction Center show increased odds for cooler and wetter than normal for the central part of the country through the summer."
Jay Rempe, senior economist for the Nebraska Farm Bureau, said that typically with a delay in planting and cool weather, there's a drop in yields.
The state also may not hit a projected 9.7 million acres of corn. Yield forecasts don't come out until June.
"Everyone kind of expects corn acres might drop and soybeans could pick up," he said. "Add all the uncertainty in the markets in terms of trade issues and trade aid and the weather, and trying to make a decision is very challenging right now."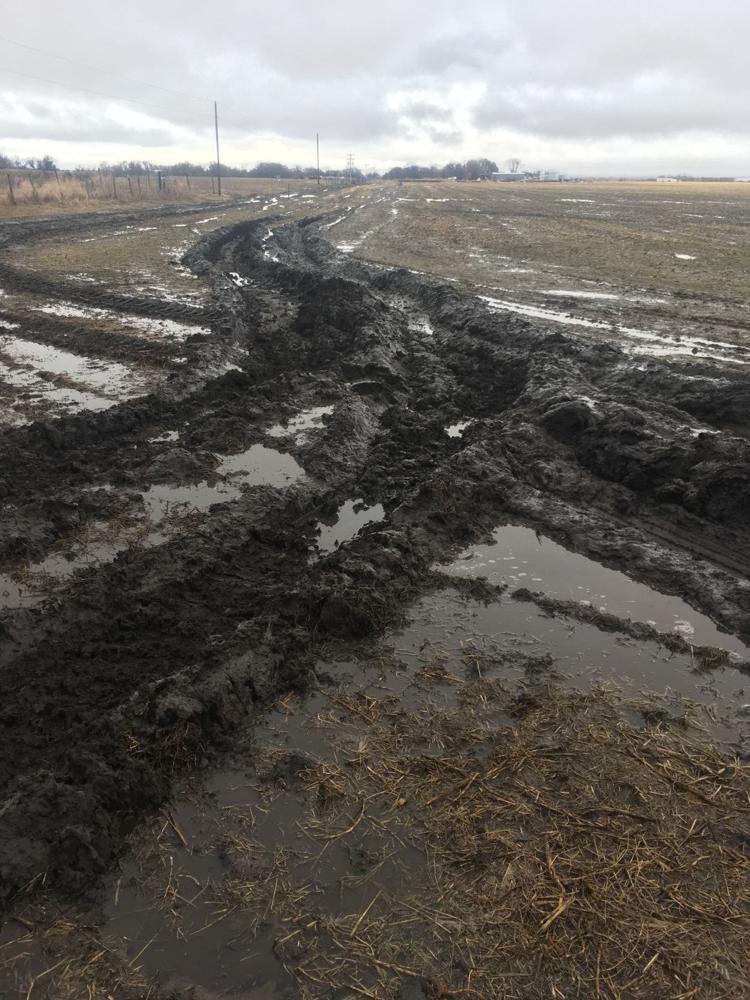 Seventy percent of the corn crop is planted compared with 86% last year, according to the latest Nebraska crop progress report. Forty percent of soybeans are in, behind 64% last year at this time.
But those numbers don't tell the complete picture.
"It's been a struggle to get in the field," Fairley said. "The ground got worked in less-than-ideal conditions. Stuff got planted in less-than-ideal conditions."
Rod Hollman, who farms and raises cattle near Martell in Lancaster County, said he was more than a month late planting oats. The plants are 2 to 3 inches tall, half of what they should be at this time.
His corn is in, too, but he took a gamble on that with still muddy fields.
"It was too wet to plant, but I planted it anyway," he said. "Normally, I would never have planted in those conditions. But I had to get it in."
Grass in his pastures has been slowed by the cool weather, too.
"We're still way better off than the people affected by the big floods," he said. "I really feel for those people."
Clint Pischel, who has property near Niobrara with his grandfather, Bob, is one of those people. He lost about 60 calves and some cows when the Spencer Dam collapsed.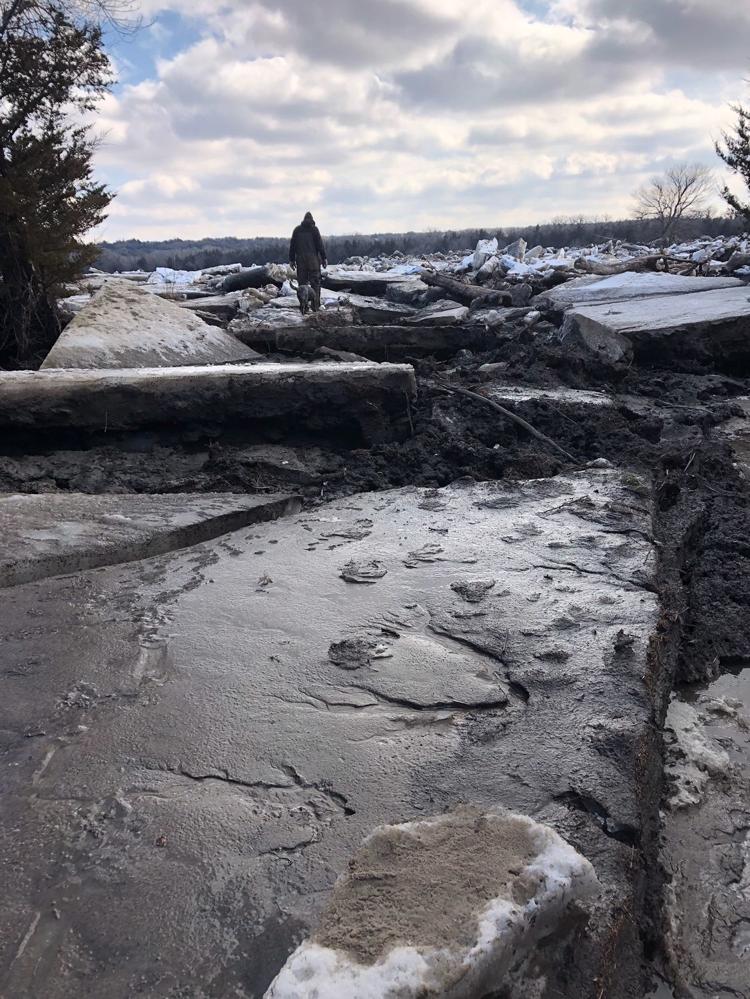 Huge chunks of ice covered his calving grounds and ripped away fences for miles, he said. The ice has finally melted, but it's left a muddy mess.
One day of sunshine has been followed by a day or two of rain, he said, so nothing is drying out.
"It's just a never-ending story here," he said. "Now we can't get in the hay fields to plant anything. We can barely get cattle out to grass. I'm sitting out here, feeding in the rain at this moment."
He needs the ground and roads to dry out so he can bring in equipment to clear out the debris left behind by the floods and start on 2 miles of new fencing. He still has more than 150 acres of ground to plant.
Any other year, the sixth-generation rancher would have all his fencing done, his cows out to grass and his planting done.
Sign up for The World-Herald's afternoon updates
Receive a summary of the day's popular and trending stories from Omaha.com.
"We'd be slowing down a little bit," he said. "Everything has been quite an ordeal."
Fairley said that although 90% of the corn in his area near Gothenburg is in and 60% to 75% of the soybeans, crops need warm, sunny weather to catch up.
"A normal 250-bushel guy, if it decided to stay cool and wet for the remainder of the growing season, he may be looking at 230," he said. "It definitely took the shine off it.
"We've been through years like this in the past, but this definitely has been kind of extreme."