As Kyle Simpson and his buddy Gayland Stouffer surveyed the flood damage Sunday on Simpson's land near Schuyler, the pair spotted a small black box in the distance.
It must have seemed like a mirage.
Stouffer walked over, and sure enough: "Hey, it's a refrigerator," he shouted. "And it's full of beer!"
"Yeah, right," Simpson yelled back.
Stouffer reached in and pulled out a beer. "It's ice cold!"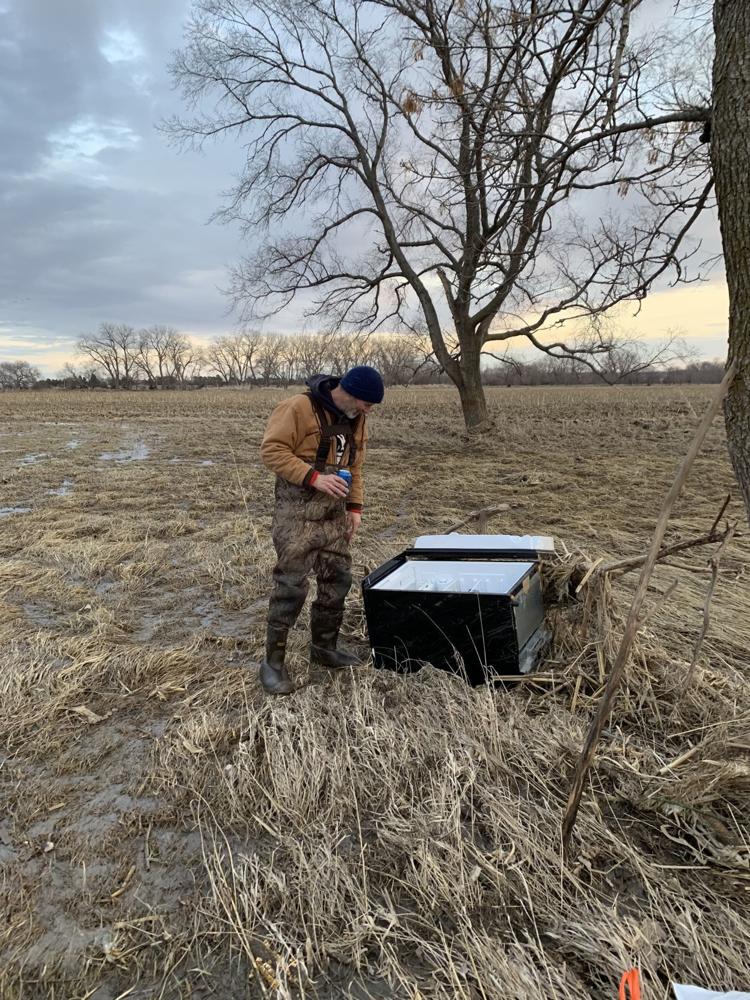 After a long day of clearing mud in their chest waders, the friends cracked open a beer. They laughed about how, just earlier in the day, Stouffer recalled seeing refrigerators wash down the Platte River and wondered aloud if they had any beer in them.
"We thought about the poor guy who lost it and hoped he was OK," Simpson said.
The fridge was packed full of Bud Light and Busch Light. Even the ice maker was still full. The two buddies snapped a couple of photos and left the heavy fridge, walked back to their car and returned home.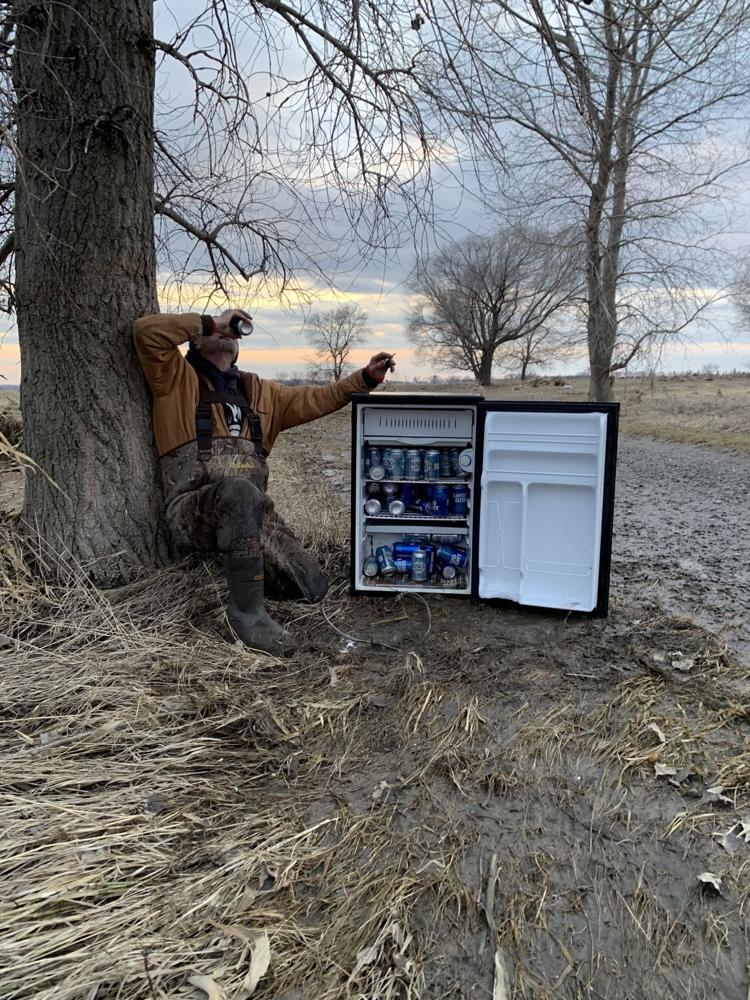 One of their friends posted the photos to the Facebook group "Nebraska through the lens," and the story went viral. It seems that amid the chaos of the flood, the tale was as refreshing as a cold beer.
The photos caught the eye of the Healy family. They own a seed company in Schuyler and a cabin in Linwood that had a beat-up mini fridge that looked just like the one in the photo.
Brian Healy said the mini fridge in his dad's and uncle's cabin survived a house fire in 2007 and had scorch marks in one corner. That was the initial giveaway.
The distribution of Busch Light versus Bud Light — everybody drinks Busch except Brian's dad — confirmed that it was indeed a Healy family fridge.
"I couldn't hardly believe they found it all intact," Healy said. "The pictures really made me laugh."
Healy said he flew a drone into his family's cabin, and it appears to be a total loss. But the seed company and their homes are all OK.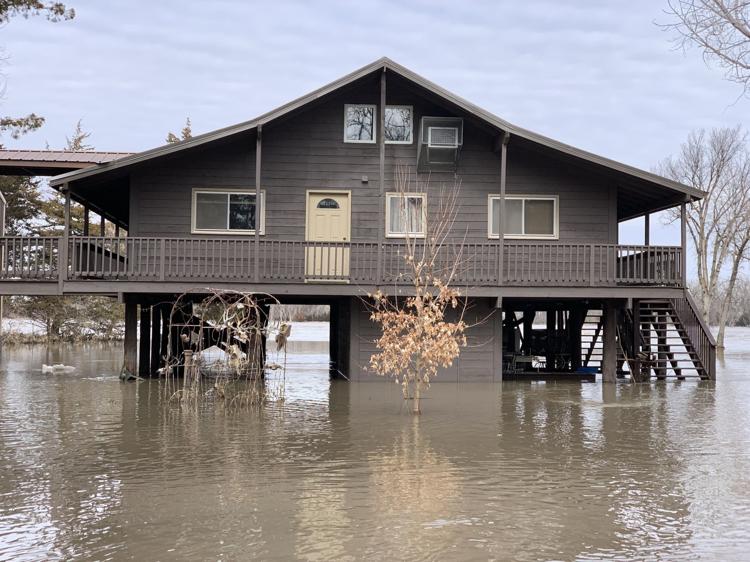 Simpson's land, about 4 miles downstream from the Healy cabin, also fared OK. He lost one building and will have to repair plenty of damage, but his home in Elkhorn is safe.
"It's nice that somebody can smile about this story," said Simpson, who was loading up nonperishable food to donate. "But it doesn't really take away from the fact that people really need help, not just supplies."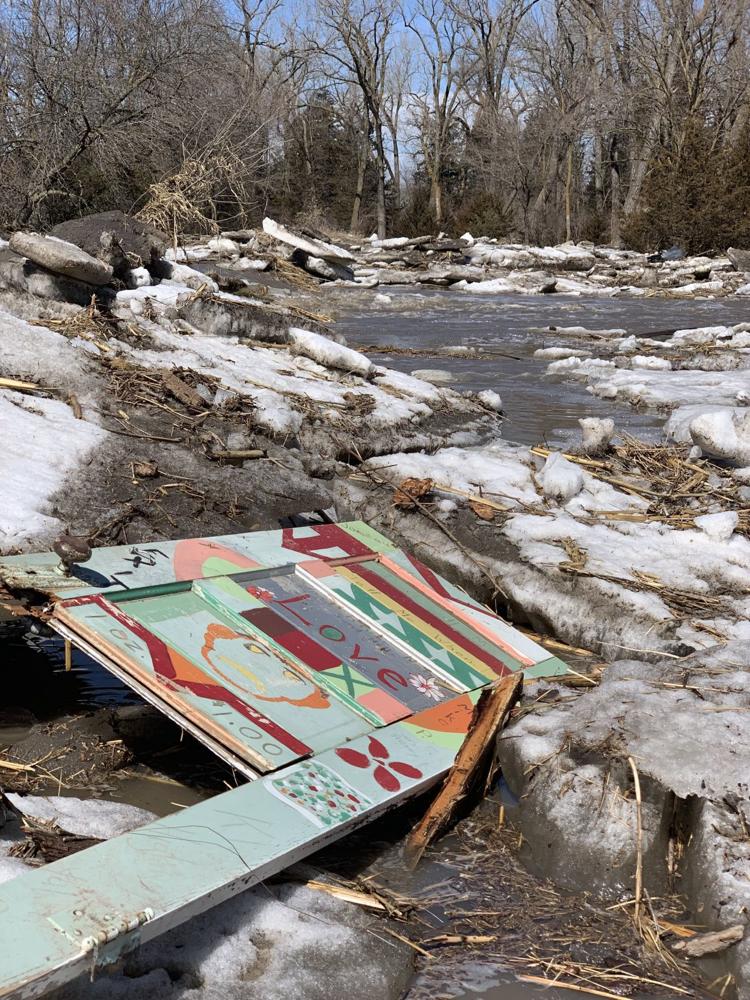 Once the water recedes and the roads are repaired, Simpson said he plans to fetch "the little refrigerator that could" and take it back to the Healy family —
"Minus a couple of beers."
Photos: Major flooding hit Nebraska and Iowa towns in March 2019