O'NEILL, Neb. — In a church social hall that smells of coffee and chicken soup, family groups fill the tables, waiting their turn to browse through a basement food pantry for rice, flour and other foods to feed their families.
Today, there's also a new shipment of blankets and sweaters to ward off the cold snap that arrived early in this farm town near Nebraska's northern border with South Dakota.
Next week, those gathered in the church will find out if they qualify for financial aid to pay expenses like rent, utility bills and gasoline.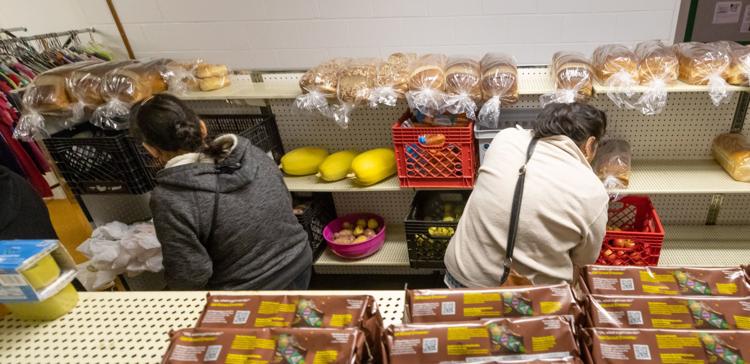 If you didn't know otherwise, you'd think a tornado had hit O'Neill, and these are the victims of a devastating storm, seeking donations to keep families fed and sheltered while they wait to return to homes and work.
But a different sort of tornado struck O'Neill two months ago — a raid led by Immigration and Customs Enforcement agents, targeting a local Hispanic businessman and his family accused of providing low-cost workers to local businesses in what prosecutors described as a "slave labor" operation.
Caught up as collateral damage in the raid were about 130 workers, who were hauled away from a local tomato greenhouse, a massive cattle feedlot, a potato farm and some area hog confinement barns. Families were separated and some children were left to fend for themselves in one of the largest busts of its kind nationally.
Since then, many of those workers have been allowed to return to O'Neill, but they are barred from working as they wait for court rulings, and possibly deportation, in legal proceedings that could take months.
So efforts like the weekly food pantry at First United Methodist Church have mobilized to deal with what organizers call a humanitarian crisis.
Others in town, though, wonder why similar efforts aren't made for other needy families in town, and blame the immigrant families for their plight, since they risked separation and hardship by entering the U.S. illegally.
This is a community that voted 8-to-1 two years ago to elect Donald Trump and his hard-line policies on illegal immigrants. Yet those mainly white residents working at the food pantry and other relief efforts say they are putting people over politics to help brown-skinned families who were neighbors, co-workers and their kids' playmates.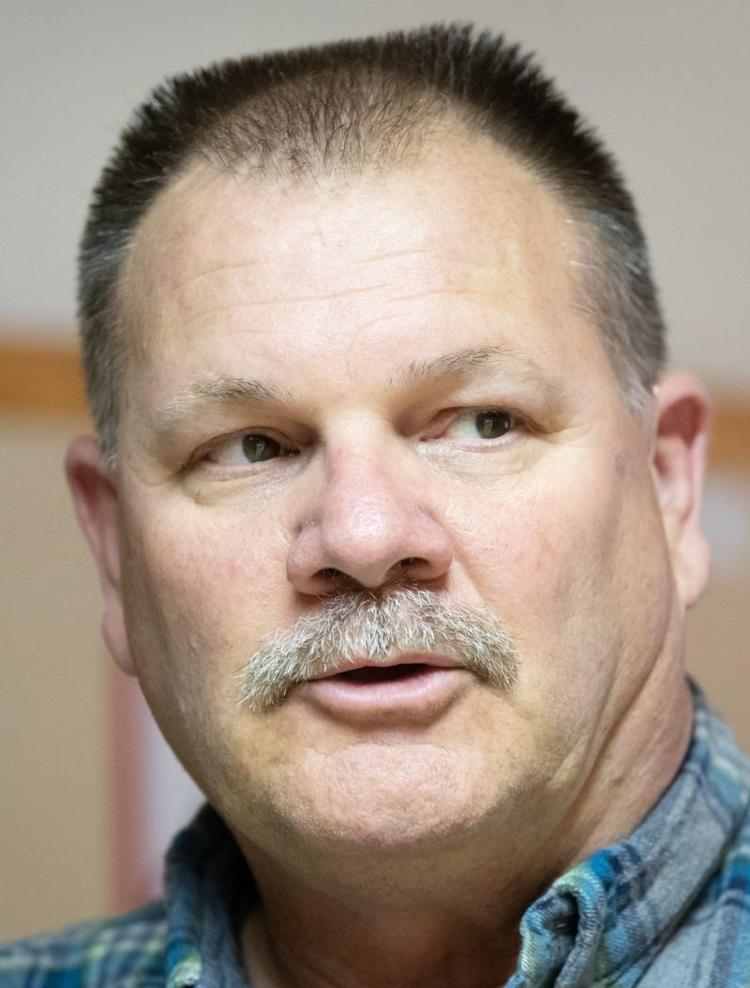 "We aren't called to judge or make decisions based on our own opinions; we're called as a Christian community to be Jesus' hands and feet, to love people," said the Rev. Brian Loy, the pastor at the Methodist church.
A linebacker-sized man who grew up a pastor's son in O'Neill, Loy said that while he's felt some pushback from his congregation about this humanitarian mission, his church board voted unanimously in favor of it. It is supported by a group that formed after the raid, the O'Neill Cares Coalition, and the local ministerial alliance.
Donations have come from as far away as Maryland, Oklahoma and Oregon. Besides food, clothing and household goods, about $90,000 in cash contributions have come in. Lutheran Family Services has sent trauma therapists. An Omaha-based immigration law center has arranged for free legal advice. One Omaha Methodist church provided $10,000, and an Omaha couple pledged to match donations up to $100,000.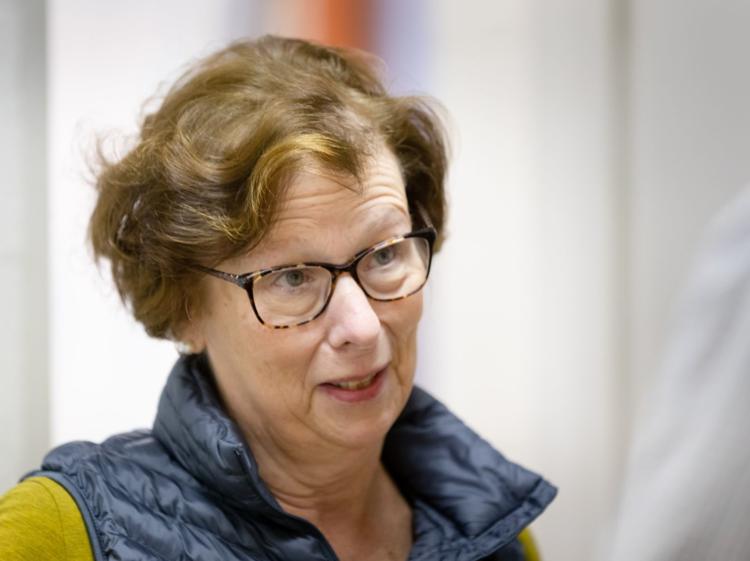 "This is not political in any way," said Vikki O'Hara, who directs outreach activities for FaithWestwood United Methodist Church in Omaha. "This is about helping people in need. And these people are in desperate need."
The church is helping an estimated 85 families, perhaps 270 or 280 people all told, that may need help for months while legal proceedings run their course. Some were forced to move from rental homes that were seized in the raid.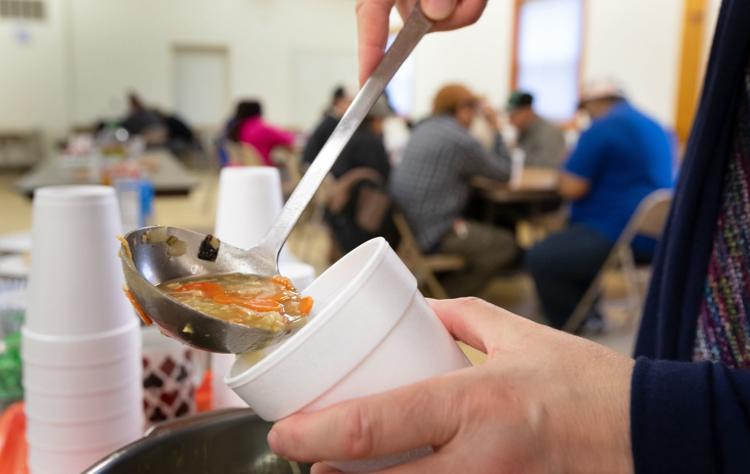 "They're stuck here. They have no money, some have no homes," Loy said. "We're in this for the long run."
While the initial shock of seeing scores of law enforcement vehicles sweep into town has worn off, the raid sparked a realization that the nation's divisive debate about immigration policy isn't only for the talking heads on CNN and Fox News.
"You read about immigration nationally, and it came to O'Neill, like it or not," said Bill Price, the longtime mayor of O'Neill, a town of 3,600 people best known for its annual St. Patrick's Day celebration.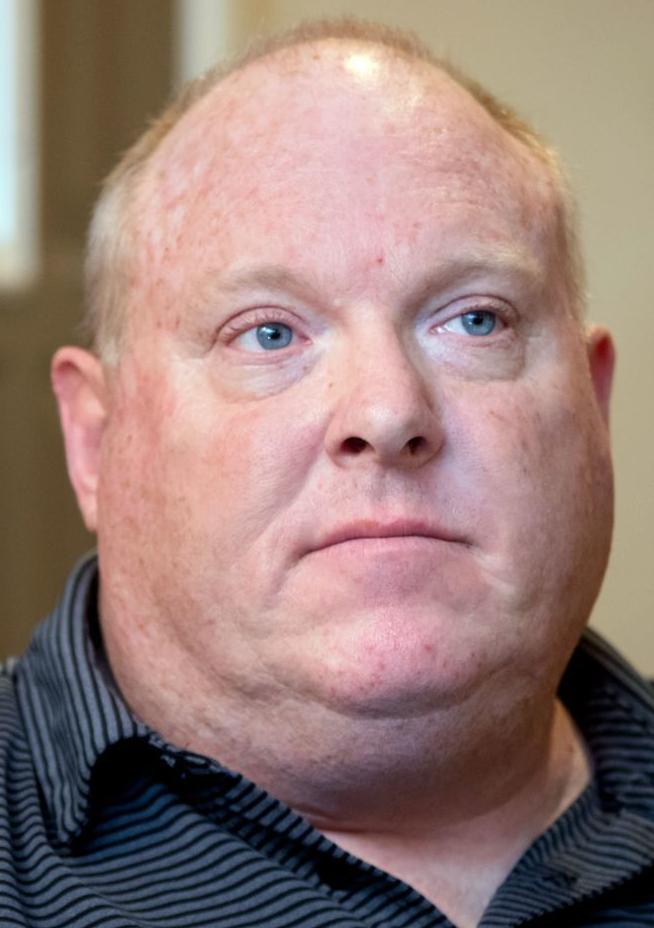 Initially, bitter Facebook posts greeted the support given to the immigrants, including a "solidarity rally" held the evening of the raid that drew more than 100 people. The local Catholic church, which had two priests participate in the rally, received angry phone calls and comments.
The comments, which included claims that the rally was anti-law enforcement, prompted the pastor of St. Patrick's Catholic Church, the Rev. Bernie Starman, to deliver a homily — written out for the first time in his 12 years as a priest — describing his grief over his now-bitterly divided community.
The homily, which quoted the Catholic Catechism that directs "prosperous nations" to welcome foreigners seeking better lives, was widely shared on the Internet.
The goal of the rally, Starman said, was misperceived. It was designed to show support for the families disrupted and separated by the raid, he said. "I would do the same for any one of you or anyone in our community who is in need," he said in the August homily.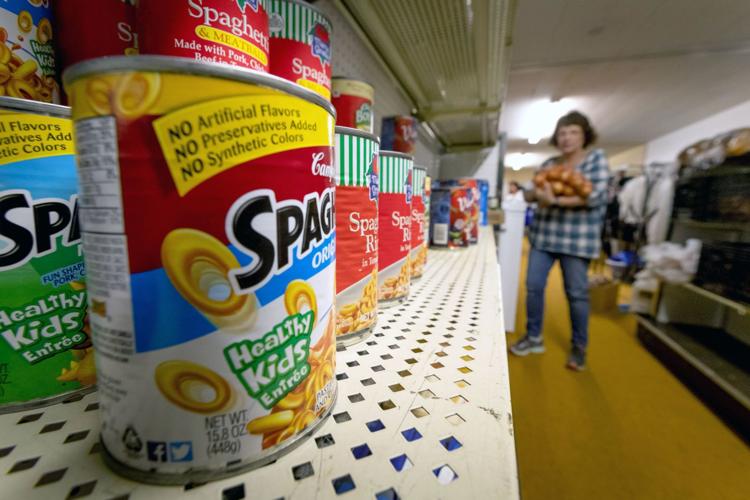 Emotions have calmed since the raid, Starman said this month, but people's views on immigration are probably not going to be swayed.
One of the speakers at that forum, Darcy Tromanhauser of the Lincoln-based Appleseed Center, said that unless an immigrant has specialized skills, or has a family member with legal status, it's a long shot to gain permission to legally work in the U.S.
Dwaine Marcellus, who farms northwest of O'Neill, said the raid didn't go far enough. He said that "greedy" owners of the businesses that employed illegal workers — and not just the managers — should also have been arrested.
"It was about time," Marcellus said.
He, like others in O'Neill, were suspicious about the operation run by Juan Pablo Sanchez Delgado, who is accused of supplying workers at low wages for local businesses while skimming off fees as repayment and taking a deduction for taxes that allegedly weren't paid. He allegedly provided false identification cards, and provided housing for some workers.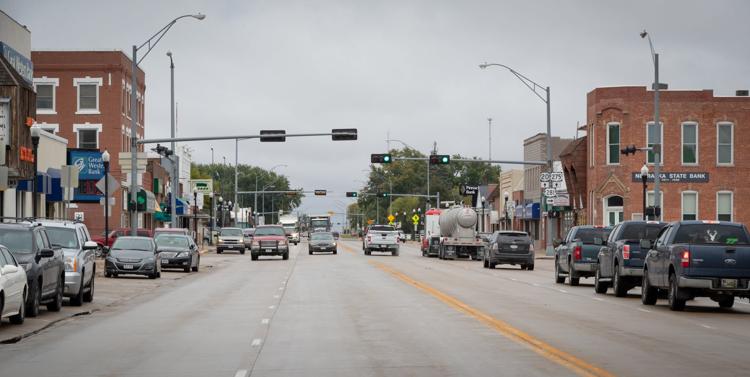 Delgado, in an unsigned affidavit submitted in court by an attorney who represented Delgado's staffing business, admitted to being in the country illegally, and offered to plead guilty to the other charges in exchange for the release of his family members. But he has pleaded not guilty. His case probably won't go to trial until sometime next year.
Marcellus said that America needs immigrant workers, but can't afford the unpaid medical bills noncitizens leave at the local hospitals and the increased school expenses that come with educating immigrant children. Immigration rules, Marcellus said, should change to allow good quality workers, while ensuring that those expenses are paid by the workers.
"We need immigrant workers in agriculture," he said. "If you've ever been to a packing house, they need a ton of workers."
Interestingly, Marcellus does some farming with one of O'Neill's top supporters of immigrants, wrestling coach Bryan Corkle, who helped organize the "solidarity rally" as well as the O'Neill Cares Coalition.
"You just have to agree to disagree," Marcellus said. "It's a small town. You might need their help tomorrow."
The businesses that lost workers to the raid have mostly recovered, but they have had to raise wages and, in one case, ship in workers from outside the area to fill posts. At the local Super 8, a white school bus with a Florida license plate and a sign reading "farm labor vehicle" picks up workers there every day for the tomato plant, leading some in town to say the arrested immigrants have been replaced by new immigrants.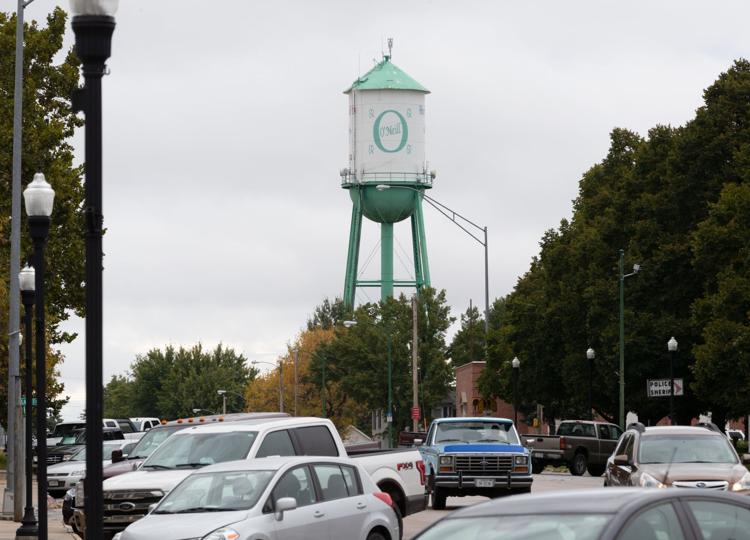 Downtown, the grocery store and Mexican restaurant owned by Delgado remain closed.
At the local public school, all but two of the students whose families were caught up in the raid have returned to classes. But that might change as parents are deported.
Just recently, five or six detained workers reportedly struck plea deals, which provided them permits to work temporarily in exchange for testifying against Delgado. Overall, maybe a dozen immigrant families have moved away, Pastor Loy estimated. Of those detained, four have been deported, while a fifth is awaiting removal, an ICE spokesman said.
Mayor Price, who is also a state trooper, said that immigrants have been part of the community for years. His kids played with Hispanic neighbors, and he has been invited to "quinceañeras," the formal, coming-of-age celebrations held for Hispanic girls when they reach 15.
City officials, he said, some time ago helped the other Hispanic grocery store in town find a commercial location to rent.
"I look at this from a human standpoint," Price said. "Not as a federal immigration issue."