LINCOLN — Two Republicans seeking to represent the state's wide-open Sand Hills in the State Legislature differ on everything from raising gas taxes to granting driver's licenses to immigrants — as well as whether either truly resides in the rural, ranching district.
Incumbent State Sen. Al Davis is squaring off with retired Army Col. Tom Brewer to represent District 43. It is the state's largest district geographically, including all or part of 13 counties. It is also heavily Republican, by a ratio of more than 3-to-1.
So far much of the battle has been about who really lives in the district. And both candidates say they're victims of mudslinging.
Davis, 64, rents out his ranchland north of Hyannis in District 43 and still maintains a home there, but after being elected in 2012, he purchased a second house outside of Lincoln.
Brewer switched his voter registration to Gordon prior to an unsuccessful run for Congress in 2014. He said that Davis spends most of his time in Lincoln and doesn't reflect the conservative views of his district.
"He's seen as someone who comes back as needed," Brewer said. "Al Davis would be a great representative for Omaha or Lincoln, but not for the 43rd District."
Davis rejects that contention. He said he spends most of his time in Hyannis and is not unlike other outstate senators who have second residences in Lincoln. Davis cited work on legislation to maintain two-man crews on trains and to obtain a plane to battle wildfires in his district as examples of his accomplishments.
"I've got guts, I work hard, I think I'm respected at the Capitol," Davis said. "And I have a lot of expertise and knowledge that a new senator won't have."
Last week a formal complaint was filed with the Sheridan County assessor asking that Brewer be required to pay back taxes and penalties owed on the improvements made to the shed since 2011. The complaint cited a state law requiring a property owner to report improvements of more than $2,500 by the end of the year in which they were done.
Davis said Brewer "looks like a tax dodger to me" because he has been paying taxes on a machine shed rather than the higher taxes that would be levied on a residence.
Sheridan County Assessor Amanda Lane said Thursday that she hadn't had a chance to look at the complaint. "I've got more important things to do," she said.
Earlier, former State Sen. LeRoy Louden contested Brewer's residency in Gordon. But the Nebraska secretary of state ruled that the complaint had been filed too late.
Brewer said that he's talked with the Sheridan County assessor since the machine shed issue first arose and that the improvements will be part of his tax bill next year.
"It's water under the bridge," Brewer said, adding that the controversy was an attempt by Davis supporters to "poke me in the eye."
Jordan McGrain, former state Republican Party executive director, an adviser to Brewer, said the criticism was part of a campaign to smear a veteran who served six combat tours of duty in Afghanistan and earned two Purple Hearts and a Bronze Star.
McGrain leveled his own accusation: that Davis is getting lots of support from Democrats, such as a July fundraiser in Omaha co-sponsored by several Democrats, including former Omaha Mayor Mike Fahey.
Davis said that Fahey shares his commitment to lowering property taxes and providing adequate state aid to schools.
Brewer is also getting help from outside the district. A new group called Your Vote Matters PAC sent out a postcard to District 43 constituents accusing Davis and his wife, Dottie, of living in Lincoln now. The card was mailed from the Crete, Nebraska, home of Matt Innis, the former chair of the Lancaster County Republican Party.
Americans for Prosperity, an anti-tax group, attacked Davis in a recent mailing, criticizing his support for an increase of 6 cents per gallon in the state gas tax to fund new highway construction.
Davis, who switched his registration from Democratic to Republican 19 years ago, said the mailings are part of a campaign to deflect attention away from Brewer's machine-shed controversy.
Davis has some ground to make up. Brewer out-polled him by 800 votes in the primary, even though Davis has a long list of groups endorsing him, including the Nebraska State Education Association, Nebraska Right to Life, the Nebraska Federation of Independent Business and the Nebraska Farm Bureau.
Brewer said he better reflects the "core values" of the district. He cited his support of the death penalty and opposition to granting driver's licenses to young immigrants brought into the country illegally as children as part of the federal Deferred Action for Childhood Arrivals (DACA) program.
"People are angry at a national level and they're angry at a state level because they don't feel that their elected representatives are listening to them," Brewer said. To address that concern, Brewer rode a mule for 19 days and 500 miles across his district, talking to people along the way — an effort Davis labeled a "publicity stunt."
Davis defended his vote for the gas-tax increase, saying projects across the state such as the Heartland Expressway in his district were not going to be completed without it.
He said he voted to allow DACA participants to get driver's licenses because Nebraska was the only state that forbade it. He added that he opposed giving DACA participants professional and commercial licenses, such as those given to nurses and truck drivers.
His vote to repeal the death penalty, Davis said, reflected his pro-life views as a Catholic and was the product of "a tremendous amount" of study, including looking at cases of wrongful convictions.
"I hope people have done their research," he said. "I'll be surprised if the death penalty is ever used."
Davis, according to state campaign reports, had outspent Brewer $114,288 to $29,269 through early October.
Davis has loaned his campaign about $14,600. His top contributors are Associated General Contractors ($10,000) and the state teachers union ($6,300).
Brewer has spent $4,600 of his own money on the campaign. His biggest donor is A.C. Musgrave, a Dallas, Texas, chemical company owner, who gave $15,000.
One other controversy has emerged in the campaign: Brewer's involvement in a flap surrounding a Montana-based group that offers horseback rides as therapy for veterans suffering from post-traumatic stress disorder.
The matter, involving the nonprofit group Heroes and Horses, prompted the Montana Attorney General's Office to investigate.
One major donor to the group, Rod Fraser, a steel company executive from Minnesota, accused Brewer, a member of the group's board, of trying to "steal" the organization from its founder and executive director, Micah Fink, and of holding "secret meetings" without notifying Fink.
Fraser, who declined an interview request, expressed concerns to the attorney general in a letter that his donations to Heroes and Horses were being wasted.
In a 12-page report issued in June, the Attorney General's Office concluded that board members, including Brewer, had "breached their duty of care" in operating the nonprofit group. Brewer disputed the allegations, saying that he just didn't see "eye to eye" with Fink and the roles of those in Heroes and Horses needed to be more clearly defined.
The matter was resolved when the Attorney General's Office approved a settlement creating a second nonprofit group, headed by Brewer, called NewCo and transferring $140,000 to it.
Brewer said he's still looking for a ranch to host a therapeutic equine program. Meanwhile, Heroes and Horses hosted 14 veterans this summer under new leadership.
Davis has had his own controversy.
In June he was fined $500 by the state sunshine commission for failing to disclose an investment in a Canadian mining company, NioCorp, that plans to mine rare-earth minerals in southeast Nebraska.
Davis introduced a bill to impose a severance tax on such mining but failed to disclose that he had purchased stock in NioCorp. He has said that he did not intend to violate the reporting requirement.
Al Davis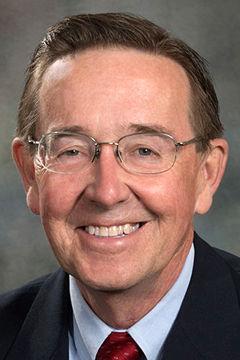 Public offices held: Nebraska state senator, 2013-present; Hyannis school board, 1996-2000, 2004-2012; Redmill school board, past member; Independent Cattlemen of Nebraska, treasurer
Education: bachelor's degree, history and economics, Denver University; postgraduate studies in international marketing at Creighton University and in theater at American Academy of Dramatic Arts
Tom Brewer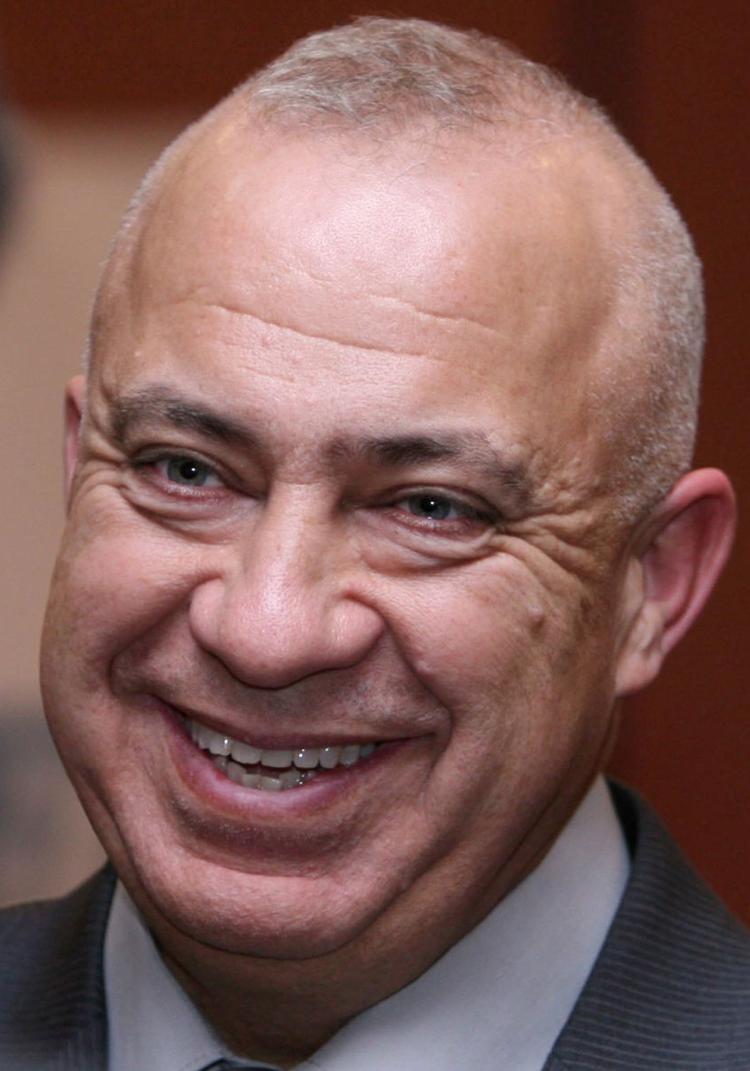 Occupation: Retired Army colonel
Public offices held: None
Education: Doane College, history/management degree; Army Senior College; Army War College
Family: married; two adult children