The next Elkhorn school board will have some big decisions to make.
It will be in charge of replacing and overseeing the transition of Superintendent Steve Baker, who's retiring at the end of the school year. Continued enrollment growth means yet another elementary school is scheduled to open in 2018. The district also is exploring where to buy land for a third high school.
This November, four candidates are competing for three seats on the school board. Three are incumbents, and one would be a newcomer to elected office.
Incumbent Aaron A. Clark, who's been on the board since 2008, said his background as an attorney comes in handy when the board is crafting policy, reviewing contracts or negotiating with employee unions. He said he also has good relationships with parents, teachers and Elkhorn administrators, and that keeps him connected with what's happening on the ground in schools.
"Some of the things I've always tried to do as a board member, while we're growing and expanding facilities and making all these changes to support population growth, is make fiscally responsible decisions," Clark said.
Though the district has growing enrollment and high-performing students, Clark said the board and administration can't grow complacent. There's always room to improve, which could include offering more Advanced Placement classes in high school, and career education courses for students who might not be college-bound.
"There's always room to improve and raise the bar even more," he said.
John Marasco has served on the board for 17 years and is its president. In that span he has seen the district adopt new curriculum, experiment with adding more technology to the classroom and build seven new schools within seven years.
"It's not all buildings and grounds. It's the success our children have achieved over the past 17 years, the work in making our curriculum just a rigorous curriculum that takes and brings out the best in all our kids," he said.
Elkhorn's sustained growth — enrollment increased 7.5 percent this year — will continue to be a challenge for the board and administration to navigate, Marasco said. The district passed a $63.1 million school construction bond issue in 2014 and is already looking to the next bond measure that could help build a third high school.
As the board member with the longest tenure, Marasco said he's already gone through a superintendent search — when Baker was hired in 2008 — and helped oversee waves of school construction.
"It is an advantage for me that I do have that pool of experience to draw from," he said.
Incumbent Ron Riggle is asking voters to elect him to a third term on the board. He said the board and district staff have been able to juggle student growth and new construction while student achievement and state test scores remain sky-high.
"So far we've really been able to manage a lot of the staff, a lot of the operations of the schools in a way that still gives it a little bit of that small-town flavor," he said.
The challenge will be retaining that personalized feel — and keeping class sizes from growing too large — as more families continue to move into the district. As new schools are built, potential boundary changes can stir up strife among parents, Riggle said.
The district has to make sure schools are equitable, attracting talented teachers and offering the programs families want.
"As we open new buildings it's very, very important that no matter where you live in the district, you're going to get a consistent education," Riggle said.
Renee Vokt, a longtime school volunteer and former PTO president at Manchester Elementary, is trying to break onto the board.
"I love being involved, and I just wanted to take it a step further," she said.
Like the other candidates, Vokt said Elkhorn's growth will be the biggest issue the district faces over the next decade, especially when it comes to keeping class sizes manageable so students still get personalized attention from teachers.
Vokt said she supports an Elkhorn initiative giving more Chromebooks to students, as long as staff can justify their educational need and make sure students can't access any dangerous or inappropriate material on school devices.
"We're a fantastic district because we have high expectations," she said. "I just want to make sure we don't lose sight of that, by listening and communicating with parents, students and families to make sure what we're doing continues to work as we continue to grow."
Aaron A. Clark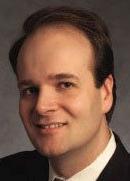 Public offices: Elkhorn school board, 2008 to present
Occupation: attorney, McGrath North PC LLO
Education: bachelor's degree, University of Nebraska at Omaha; law degree, Creighton University
Family: married; three children
John T. Marasco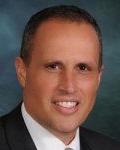 Public offices held: Elkhorn school board, 1999 to present
Occupation: financial planning
Education: bachelor's degree, University of Nebraska-Lincoln; professional designations, American College CLU
Family: married; two children
Ron Riggle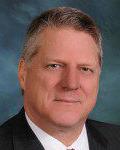 Public offices held: Elkhorn school board, 2008 to present
Occupation: president-owner SYNERGY HomeCare
Education: Bachelor's degree
Family: Married; five children
Renee Vokt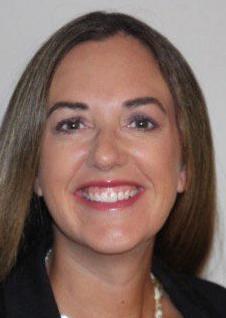 Public offices held: none
Occupation: marketing professional and stay-at-home mom
Education: bachelor's degree, Iowa State University
Family: married; three children
Website: Renee Vokt for Elkhorn school board Facebook page