Some voters already know U.S. Sen. Deb Fischer, R-Neb., helped GOP leaders in Congress pass the tax-cut package and a bigger defense budget.
Many have heard Lincoln City Councilwoman Jane Raybould, a Democrat, highlight the tax cuts' benefits to the wealthy as unfair and advocate spending on Social Security, Medicare and Medicaid.
But there are still plenty of reasons to read the answers from Nebraska's Senate candidates to World-Herald questions about their approaches to federal taxes and spending. About $21.5 trillion worth of reasons. That's the national debt.
The debt is set to grow this year by about $1 trillion because the government is spending too much, taxing too little or both, said John Bartle, dean of the University of Nebraska at Omaha College of Public Affairs. That's the deficit.
About 70 percent of the $4 trillion federal budget is driven by five things: Social Security ($939 billion), Medicare ($702 billion), defense ($510 billion), Medicaid ($375 billion) and debt service ($263 billion), said Phil Joyce, a federal budget expert Congress turns to at the University of Maryland.
"I think that candidates should not get away with pretending that they can solve the problem by dealing with the money where the money isn't," he said.
Politicians know the path of the federal budget is unsustainable, said Carol Ebdon, a UNO professor of public administration who previously managed the City of Omaha's finances. Experts don't know exactly what will trigger debt-driven dramatic increases in inflation, increases in borrowing costs for home and car buyers, less federal spending on infrastructure the modern economy requires and the instability of pricier, restricted federal debt, Joyce said.
They only know it's coming, all three experts said.
"The problem with deficit and debt: it's not the wolf at the door, it's the termites in the basement," Joyce said. "Our government is really good at responding to wolves, but not to termites."
Even if Congress eliminated all discretionary federal spending — no Justice Department, no Transportation Department, no Environmental Protection Agency — that would reduce the annual deficit by $600 billion to $700 billion, Joyce said, but leave the federal budget running in the red.
A country as large as the United States also requires significant government investment in human capital, infrastructure and programs, Bartle said, citing expenditures for education, highways and national security.
Here is what the candidates, including Libertarian Jim Schultz, say about taxes and spending. The answers are edited for brevity.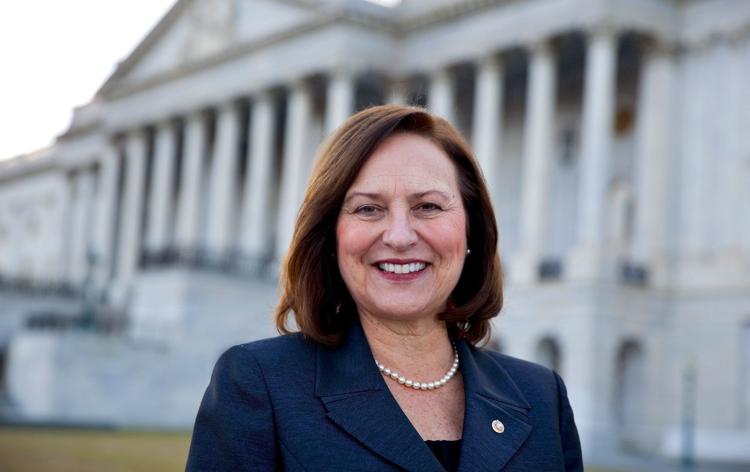 Q: What do you think about the Republican tax overhaul? Anything you'd like to change?
"I obviously believe that it's a good policy. ... It's good for individuals. It's good for small businesses. It's good for large corporations to be able to grow this economy, and we're seeing the results now. Nebraskans I hear all across the state — they're optimistic. They have more money in their pocket. We're looking at consumer confidence that's at an 18-year high. Small-business optimism ... economic growth of 4.2 percent this last quarter.
"What I would like to change ... is to make the individual rate permanent. That was one thing I wanted to do at the beginning, but it didn't happen, so I have my proposal out there to make individual rates permanent."
"I strongly believe we need to lower taxes for middle-class families and the small businesses that fuel our economy. However, Sen. Fischer and politicians in Washington ran up the deficit by more than $1.8 trillion over the coming decade by giving massive, permanent tax cuts to their big, corporate campaign contributors. It should have been the exact opposite.
"I would have supported the tax cuts if they had been deficit-neutral and included significant and permanent tax breaks to middle-class families and small businesses. We can afford it ... (by) ending the massive tax break to (the) wealthiest individuals and the oil and drug companies."
"The tax overhaul was a good start, but it left out a critical part of fiscal responsibility that Washington can't seem to get right : It didn't reduce spending. We need to address the spending problem."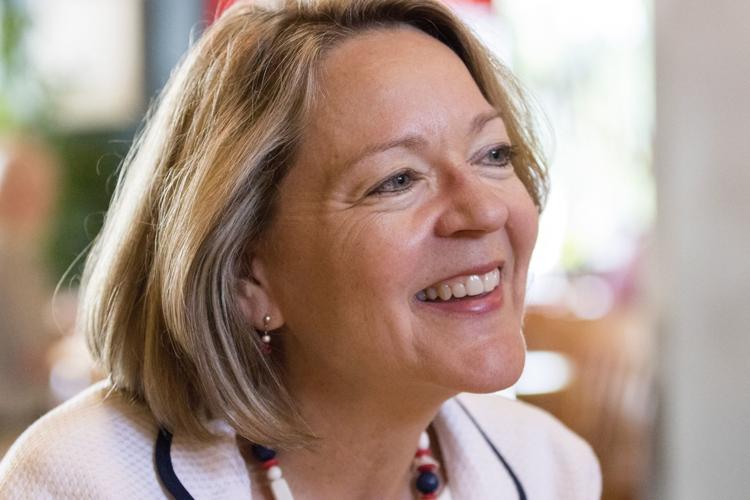 Q: How, in a realistic, passable manner, should the country address its deficits and debt?
"With the tax cut policy that we put in place, we're seeing growth, and anytime you have economic growth that's being generated by tax reform, that's going to address the deficit. I've always supported a balanced budget. I always say that you have to make tough spending choices, and we have to be able to step up and make those choices.
"Now that we are voting for the first time in decades ... on spending bills, I think that hopefully will get the Senate in the habit ... where we can have debate in the future to be able to take some of those tough votes that are out there. That's what I did in the Nebraska Legislature."
"I often say, 'Since when is it OK to steal from our children's future?' And I mean it. We have deferred infrastructure and education needs that create jobs. In business and in government, I'm proud of my record as being a fiscal hawk — zeroing in on ways to make government more efficient, so that we can continue or even expand services to our public without raising taxes.
"In our grocery stores, we've cut utility costs over time by upgrading equipment. On the Lancaster County Board and Lincoln City Council, I've quarterbacked initiatives to do the same kind of cost-cutting. In the United States Senate, I'll work with my colleagues — no matter their party — to find these efficiencies."
"We need to stop providing the defense budget and personnel for countries which are perfectly capable of providing their own defense and disentangle ourselves from the numerous local skirmishes around the globe. We also need to look at the numerous social programs which promised great change but have fallen far short of their goals."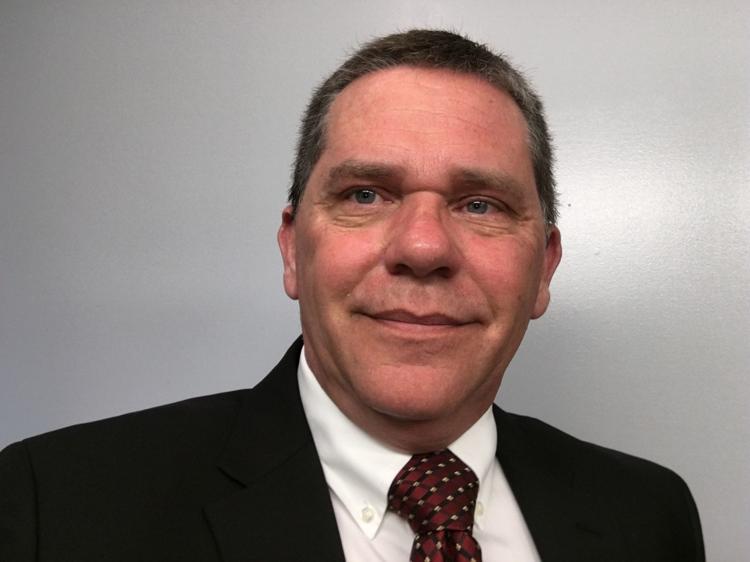 Q: What, if anything, should be done to address the long-term stability of Social Security and Medicare?
"I have always said that we made a promise to seniors that Social Security and Medicare are going to be there for them, and the U.S. government needs to keep that promise. We need to provide certainty to those folks that those programs will continue for them, and also for those who are close in age. People 50 and older should be able to know that the program is not going to change.
"There are different ideas that are out there to address the long-term solvency of the programs, but there doesn't seem to be much appetite among politicians to have discussions on that. I hear the concern from young people about changes that need to be made so that somebody in their 20s or 30s or even their 40s will be able to see programs that are going to be solvent."
"We must keep the promise of retirement security for aging Nebraskans and future generations. First, we should be using the enormous buying power of the U.S. to negotiate for better prescription drug prices, bringing down costs for Medicare Part D. Second, we have to level the playing field and eliminate the payroll tax cap over 10 years, which will mean $700 billion for the long-term health of the (Social Security) program.
"Third, looking at my plan to give the 12 million undocumented in our country a pathway to legalization ... is estimated to have potential to add $170 billion towards paying down our debts and extending the life of these programs."
"I support giving workers the option to opt out of the Social Security system and invest those tax dollars in a certified retirement plan of their own choosing. I also support elimination of current caps on retirement contributions. As life expectancies grow longer and better, there is no adjustment to the underlying plan."
Q: What, if anything, should the government spend less on, other than waste, fraud and abuse? Why?
"I've supported ... programs to cut that spending. The president had the rescission package that ... would have cut $14.7 billion in previously approved spending. There is another whole group of special interest packages. They're regional perks that different areas of the country have better deals than other areas when it comes to appropriations. For example, there's a commission called the Denali Commission, where Alaska gets special appropriation perks. If you add up the four of those you can get ... more than $200 million.
"Rand Paul has put forward a penny plan that you cut one penny for every dollar in federal spending. It sounds simple, but it adds up to a lot. ... It is all about setting priorities."
"We're spending $13 million this year on the Save America's Treasures program. Many of the opera houses and theaters receiving these funds should be encouraged to find private partnerships, build long-term endowments and set a tone for creative solutions. Another example is the Maritime Guaranteed Loan program (that helps finance and refinance private ships and shipyards), which we're currently spending $30 million to keep up.
"There are lots of programs that need to be evaluated ... and with each ask the question: 'Is the federal government the only entity that can provide this service, is its investment in the best interest of our taxpayers, and does it provide a truly public good?' "
"The government should spend less across the board."
Q: What, if anything, should the government spend more on, other than defense? Why?
"I'm focused on infrastructure, and I'm focused on highways, bringing back $1.5 billion to the state in the FAST Act. You see that not just on roads but broadband, to get it deployed across the state. We continue to push for broadband deployment. I'm proud of being able to accomplish that."
"We need to increase our security on the southern border, while continuing to work towards immigration reform to provide a clearer path for those wishing to immigrate to the U.S. We must make sure our veterans, active-duty military and military families have every opportunity to succeed. A solid public education system is the greatest equalizer in our society."
"As a short-term program, I would like to see funds shifted from other areas into infrastructure. Long-term, we need to look into creating a sustainable infrastructure program which balances real needs against pork-barrel projects and fully privatize many of our ports and airports."
Q: Anything else you'd like to say about taxes and spending?
"I want families to be able to make decisions on how they spend their money. I want families to be able to make the decisions on what to invest in, how they're going to meet their needs. And anytime that the government can offer tax relief ... that gives families in Nebraska the opportunity to have more control, not just over their money, but more control over their lives."
"I tell folks that I bring my "business brain" with me wherever I go and that means that everything comes down to the numbers. A budget is another way to understand someone's priorities ... We should prioritize putting more money in the hands of American families who fuel our economy and investing in the bright leaders of tomorrow and our infrastructure."
"There is a common and pervasive belief that government is necessary to do many of the things we should be able to do ourselves. This is rarely true. The continued expansion of government does little to improve the lives of the average American. It is a drain on our economy and liberty."