Omaha's streetcar discussions are back — with new, influential backers on board.
A group within the Greater Omaha Chamber of Commerce is taking a new look at the streetcar concept, even starting over examining why and how Omaha would even run a streetcar.
The chamber has formed a group called the Urban Core Committee to study ways to step up Omaha's development, housing and jobs in its urban center. Part of that is looking at how to move people around the urban core, including a streetcar.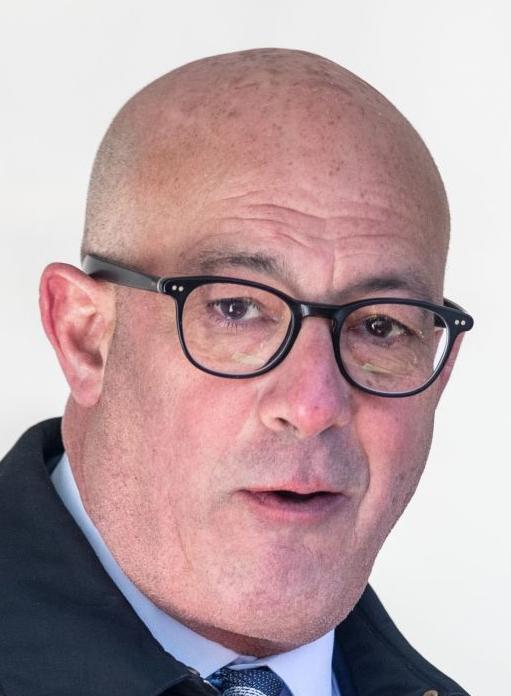 After Omaha's earlier streetcar discussion quietly stalled, it now has an influential group of corporate and civic leaders, headed by longtime real estate developer Jay Noddle, studying the idea.
Noddle told The World-Herald that the group wants to develop a recommendation for the community based on a thoughtful, detailed examination.
Noddle said a streetcar system — he uses the term "urban circulator" — is an essential ingredient for future growth in Omaha's core. But he stressed that an urban circulator is just a piece of the committee's discussions, and not even as high of a priority as jobs and housing for Omaha's urban core.
He said the economic development, jobs and housing growth in Omaha's urban core will set the tone for the region for the next 25 years — and it's important to find the best way to move people around that area. The chamber's committee will try to tie all those issues together.
Sign up for World-Herald news alerts
Be the first to know when news happens. Get the latest breaking headlines sent straight to your inbox.
To this point, Noddle said, Omaha's streetcar discussions suffered from not being comprehensive enough.
"Nobody ever went and created the recipe," he said. "They skipped ahead."
Noddle has developed such projects as Aksarben Village, Gallup University Riverfront Campus and his current project, the Heartwood Preserve near Boys Town. He also serves as vice chairman on the board of the Metropolitan Entertainment and Convention Authority, operators of CHI Health Center Omaha, TD Ameritrade Park and the Riverfront Revitalization Project.
The development of a committee led by Noddle marks a significant shift in how Omaha is approaching the streetcar question.
To this point, Metro transit and the City of Omaha have been the lead groups studying the idea of the project, last estimated to cost $170 million to build. That likely meant waiting in a long line for federal funding to come through, or having the city commit significant money to start a streetcar. Proponents also pitched a way to fund the project by tapping into tax revenue from development drawn to a streetcar line.
But the streetcar idea has always drawn skepticism publicly, as people questioned whether the cost was worthwhile for a limited 3-mile service area from downtown to midtown. Mayor Jean Stothert has held that a public vote would be required to spend city tax dollars on the project — a tough sell when streetcar boosters were still just introducing the idea to the community.
Stothert, who is aware of the chamber committee, said she's pleased the group has formed to look at Omaha's urban core and she understands it will come up with a "total mobility plan" for the area. She said the committee was not initiated by her, but city staff members have been in dialogue with the group.
The mayor said she would have questions if a streetcar plan were presented to her, including a big question of how to fund operations and maintenance. She said her focus is on roads, and she has been floating the idea of issuing bonds to fund a long-term plan to catch up on street maintenance.
"The streetcar is not on my radar. I will tell you that," Stothert said. "Fixing the roads is."
In recent months, transportation issues have gained new prominence in the metro area as traffic congestion grows worse, street conditions deteriorate and younger workers express a desire to move around the city in different ways.
This summer, the Blueprint Nebraska economic development group proposed making Omaha a national model for "next-generation public transit." Separate from its urban core group, the chamber started the ConnectGO initiative, which proposes to create a "bold" transportation plan for the Omaha metro area that considers streets, highways, transit, trails and all modes of transportation.
The Urban Core Committee is wrapped up in the chamber's 2019 goals and its five-year economic development strategy.
Transportation and a streetcar now are being discussed as ways to boost the economy because Omaha needs to attract more workers and Omaha leaders want to help people in North and South Omaha get access to available jobs.
David Brown, the chamber's president and CEO, acknowledged that mobility issues are one component of the committee's focus, but he said it also is "working to enhance the vibrancy and economic strength of the region's core." In a statement, he said any recommendations made by that group on the topic will feed into the broader ConnectGO effort.
Brown said the chamber and its partners are "looking at mobility needs across all geographies and all modes of transportation, including within the urban core. We're just getting the initiative underway and have not yet begun considering specific projects."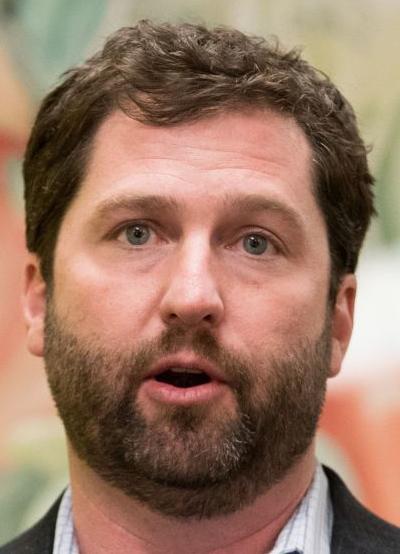 As transportation issues have elevated, Modern Streetcar Advocates — which had become the main group trying to get people on board with the idea — has kept making the case for a streetcar in local shops, community meetings and online posts. The organization built up more than 2,000 supporters who believe in the idea.
Jay Lund, the organization's main streetcar booster and a principal in Omaha's GreenSlate Development, said in a statement that Modern Streetcar Advocates is incredibly excited about the chamber's initiatives and will support them however it can, including by having continued conversations about why a streetcar is so important.
Lund, whose GreenSlate has been a developer and manager in the Blackstone District along a potential streetcar line, said the chamber's efforts "can provide the resources and leadership on how we can finally build the streetcar."
Mutual of Omaha's real estate subsidiary remains interested in the idea.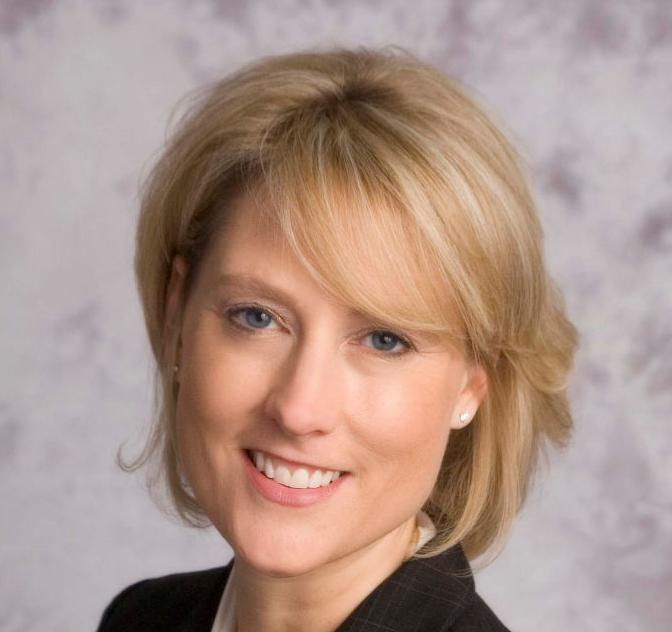 Molly Skold, spokesperson for East Campus Realty, said the company definitely is interested in a streetcar if it's right for Omaha. She characterized its potential involvement as a cheerleader on the sideline.
"If it's good for Omaha, if Omaha felt like it's something that is a viable, worthy initiative," she said, "we're all for it."
Daniel Lawse, a Metro board member and chief century thinker for the sustainability firm Verdis Group, said it's important to consider housing density in connection with transit upgrades. One reason streetcars don't work well, he said, is because nearby housing doesn't create the volume of passengers necessary to support the transit line.
"It's refreshing that this conversation is at a place that they're looking at it comprehensively," he said.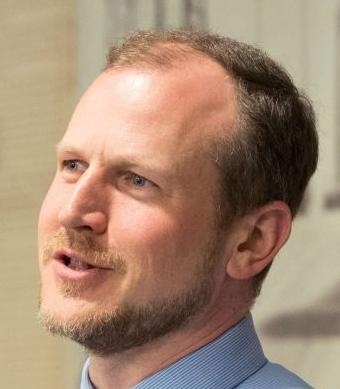 In June, Verdis Group released a public opinion survey indicating that 73% of respondents were somewhat or very interested in using an urban circulator. The firm surveyed 8,500 people who work downtown or in midtown, including at First National Bank, the University of Nebraska Medical Center and Mutual of Omaha.
That's just part of Omaha's continuing series of studies on the streetcar. By Modern Streetcar Advocates' count, Omaha has conducted 30 studies on the topic over the last 15 years.
Noddle is prepared to study it more, saying he wants to make sure the committee looks at the issues thoroughly.
He said he understands that some streetcar supporters have an insatiable need to build a streetcar. But he said he wants to get Omaha's civic, business and political leaders unanimously behind a recommendation.
As for funding, Noddle said it's too early to know how that might work. But he said he could see the first phase of an urban core redevelopment funded with a "high percentage of private dollars."
He said the discussions could take 12 months or longer.
"We've got a lot of work to do here."
Changing Omaha: More than 50 stories of local development projects in the works
An ongoing list of some our development stories from 2018, with the most-recent stories at the top.