WASHINGTON — Julian Assange and WikiLeaks exploited conspiracy theories about the murder of Omaha native Seth Rich in an effort to mask the fact that their stolen Democratic campaign materials actually came from Russian intelligence sources, according to the report from special counsel Robert Mueller.
Rich, 27, was fatally shot in the early hours of July 10, 2016, outside his home in Washington, D.C. His parents, Joel and Mary Rich, live in Omaha.
His killing remains unsolved, but authorities have been clear that it most likely resulted from a botched robbery. Friends and family of the civic-minded young man were devastated by his sudden, senseless death.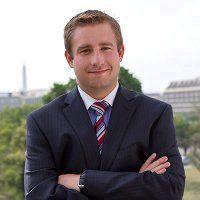 That pain was compounded by some on the Internet who seized on the fact that he worked at the Democratic National Committee to push conspiracy theories that he was the source of the stolen DNC emails published by WikiLeaks and that his death represented some kind of cover-up.
Assange helped drag that chatter from the darker corners of the Internet into the mainstream. Those efforts are outlined in Mueller's report on Russian interference in the 2016 election, a partially redacted version of which was publicly released this week.
The report details how Russian intelligence operatives hacked the DNC and Democratic Congressional Campaign Committee, then shared some of their stolen materials with WikiLeaks.
A section, titled "WikiLeaks Statements Dissembling About the Source of Stolen Materials," focuses on the Rich killing.
"As reports attributing the DNC and DCCC hacks to the Russian government emerged, WikiLeaks and Assange made several public statements apparently designed to obscure the source of the materials that WikiLeaks was releasing," according to Mueller's report. "The file-transfer evidence described above and other information uncovered during the investigation discredit WikiLeaks's claims about the source of material that it posted."
The Mueller report cites specific statements Assange and WikiLeaks made regarding Rich's death that "implied falsely that he had been the source of the stolen DNC emails."
For example, on Aug. 9, 2016, WikiLeaks posted on Twitter that the group was offering a $20,000 reward for information in Rich's murder.
During an interview, Assange was asked why he was so interested in who killed a young DNC staffer.
"We're very interested in anything that might be a threat to alleged WikiLeaks sources," Assange said.
And he went on to say: "If there's someone who's potentially connected to our publication, and that person has been murdered in suspicious circumstances, it doesn't necessarily mean that the two are connected. But it is a very serious matter ... that type of allegation is very serious, as it's taken very seriously by us."
The report also cites an incident in which Assange allegedly told a member of Congress that the DNC hack was an "inside job."
Rich's family and friends have spoken out repeatedly against the conspiracy theories, complaining that they interfere with the legitimate police investigation. And they've tried to keep the public focus on Rich's passion for fostering civic engagement.
They have filed lawsuits against some of those who pushed claims that Seth was the WikiLeaks source or that his brother Aaron was somehow involved.
Sign up for The World-Herald's afternoon updates
Receive a summary of the day's popular and trending stories from Omaha.com.
Joel and Mary Rich provided The World-Herald with a brief written statement Friday in response to the Mueller report:
"We appreciate that the facts included in the Mueller report confirm what we have said all along: Seth had nothing to do with taking DNC emails or WikiLeaks. Hopefully this will put to bed the harmful conspiracy theories about our sons."