When you serve hundreds of meals a day to hungry kids, the trash really piles up.
Banana peels. Half-eaten chicken nuggets. Tater tots smeared with ketchup. Sticky juice boxes.
Schools produce a tremendous amount of garbage and food waste — Fontenelle Elementary used to fill 24 to 30 bags of trash each day that required a daily dumpster pickup.
Now, the school is down to three bags of trash per day. The dumpster gets emptied twice per week.
Fontenelle, with help from The Big Garden and Hillside Solutions, is experimenting with a composting program aiming to cut down on the huge volume of food scraps that end up in landfills.
"It's making a world of difference, and we're teaching the kids what composting means," Fontenelle Principal Eric Nelson said.
Composting, what Hillside Solutions director of partnerships Brent Crampton calls "nature's recycling," turns organic matter — like certain food scraps, manure, lawn clippings and paper — into a nutrient-rich soil additive that can be used in gardens and at farms.
Food trapped inside trash bags isn't as exposed to oxygen and pests and takes much longer to decompose — a head of lettuce in a landfill can take as long as 10 to 25 years to break down, Crampton said. It also produces more methane, a greenhouse gas.
Fontenelle is not the only school that's trying to reduce its environmental footprint. The Lincoln Public Schools started a composting pilot program in three schools in 2014. Since then, it's expanded to 49 schools, keeping an estimated 1,150 tons of waste out of landfills.
By the 2019-20 school year, the composting program should be in every Lincoln school.
Last year, Duchesne Academy became the first school in the Omaha area to start composting.
Spurred by Pope Francis' 2015 encyclical that touched on environmental concerns, two donors helped the school contract with the Verdis Group, an Omaha-based sustainability firm, to come up with goals to reduce waste and energy usage.
The school switched to washable, reusable lunch trays and started using compostable paper napkins and cups at school events.
"It is a challenge to educate people to change their habits," Duchesne Assistant Principal Eric Krakowski said. "We're making baby steps, and it's getting better every year."
The decision to start composting wasn't a huge departure for Fontenelle, which enrolls about 650 students in grades K-5.
The school was already using paper trays for lunch and breakfast, which can be recycled, unlike foam trays that take years to break down and decompose.
And the school had already started composting on a smaller scale. Fourth-grade teacher Joey Vickery, also known as the "garden guru," tends to vegetable and butterfly gardens in a courtyard at the back of the school, where two chickens roam and a compost bin sits.
The Big Garden holds weekly gardening classes with students at Fontenelle and a number of other OPS schools, teaching kids what kohlrabi is (a cabbage-like vegetable), how to grow it and how to prepare and eat it.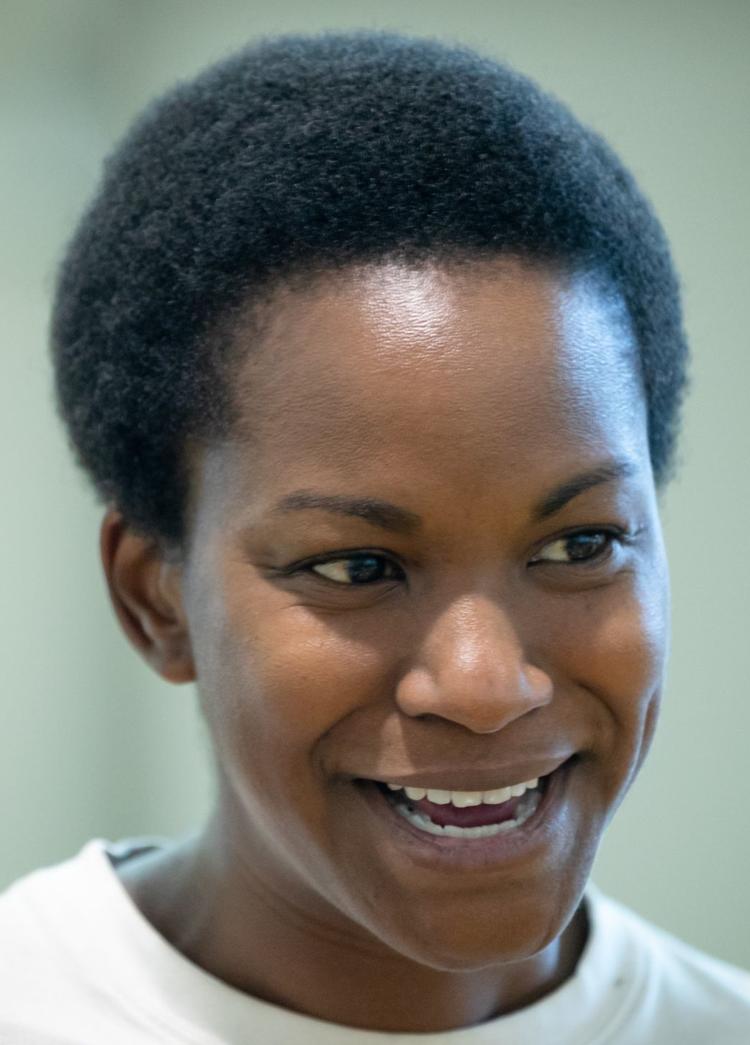 "It's so fun here watching them pop tomatoes off the vine into their mouths," said Stephanie Finklea, an education coordinator at The Big Garden.
Vickery talked to The Big Garden staffers about composting on a larger scale. They reached out to Hillside Solutions, and the company asked Principal Nelson if he'd consider starting a program — just a few days before school started.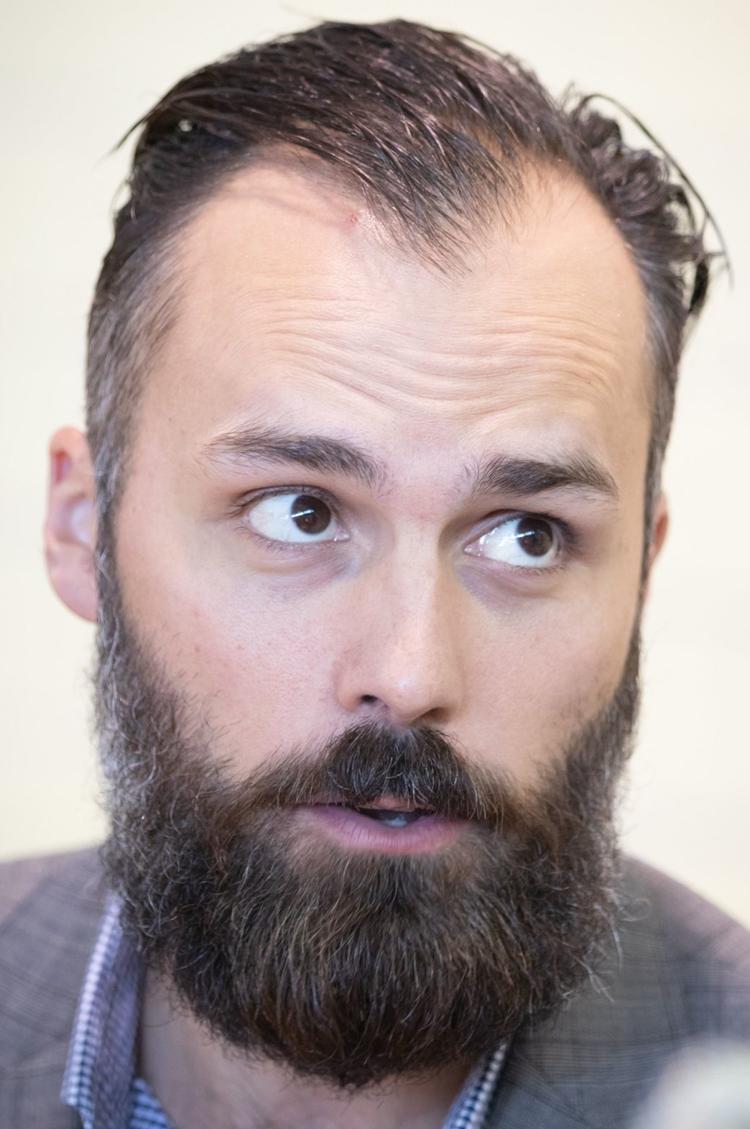 "One of the things I love about Fontenelle is they've taken this punk rock approach to composting," Crampton said. School leaders didn't hold a million meetings or conduct a feasibility study. "They're just doing it. They just jumped right into it in two days."
Now the lunchroom procedure at Fontenelle is a little different. Three garbage cans sit in the middle of the cafeteria for trash that can't be recycled, like disposable silverware or milk cartons.
Then kids line up with their lunch trays and dump their leftovers into a big green compost container that gets hauled away to a Soil Dynamics composting center in Ashland. Signs around the cafeteria remind kids what to do.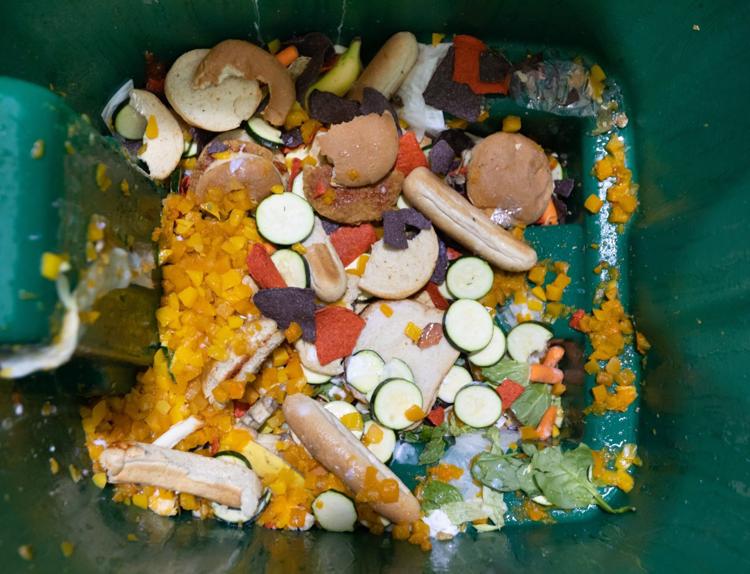 Fourth-grader Daniyah Thompson, 10, is a big fan.
"It's actually fun, because when you do it, it's actually helping the whole world," she said.
Her parents already compost at home. "I was going to tell someone at my school to do it, but they started it before I could even tell them," she said.
Several fourth-graders said they recycle at home and tend to home gardens.
"We have a garden at my house and in the school, and we're growing watermelons," said 9-year-old Ryleigh Croson.
It takes about two months for the scraps to be composted, and some of the compost will make its way back to the school gardens.
Some local residents, and the owners of a golf club, have pushed back against the Ashland operations, worrying about the smell of composting waste wafting into homes and nearby attractions like Mahoney State Park.
Hillside Solutions works with other businesses and groups that want to compost, collecting salmon skins from Blue Sushi Sake Grill, manure from the Henry Doorly Zoo & Aquarium and yard waste from Bellevue homeowners, Crampton said. They'd like to expand to more schools.
Hillside is currently working with Fontenelle on a trial basis, but there are some start-up costs — like the hauling and compost container — and some kinks to work out.
At Duchesne, Krakowski said he's been known to fish out the occasional Coke can from the garbage — sometimes students and staff forget. And there is a cost component.
"Yes, it costs more, but it's worth it for us," he said. "It's a point of pride."
Crampton said schools could see savings from cutting down on trash bags and waste pickups, not to mention the environmental upsides.
School officials said cafeteria and maintenance workers often worry that new routines will result in more work.
"The custodians, I thought for sure, would be like, 'Vickery, you're killing us,'" the Fontenelle fourth-grade teacher said.
But Vickery said the head engineer has been amazed at the trash reduction.
"Usually after a week or just day one, they've said, 'OK, this isn't as bad as I thought it would be,'" said Brittney Albin, the Lincoln Public Schools' sustainability coordinator. "It's getting over that hump, that fear of change."
Albin trains custodians, principals and students on how to sort food and non-recyclable waste. The Lincoln schools work with two composting partners: Big Red Worms and Prairieland Dairy. The district has received some grants to help fund the program.
Forty percent of what's thrown away in Lincoln schools is now recycled or composted. Big Red Worms even sets up worm composting bins in every kindergarten classroom, so the kids can learn about recycling and decomposition as part of a "garbalogy" unit.
"We are seeing more kids understand this is really cool, this is something we can do at home," Albin said. "I have parents tell me all the time that I'm sending home little recycling police."