Staff Sgt. Vincent Politte held no illusions about the chances of surviving his World War II bomber crew's 23rd mission: a 2,400-mile suicide run, deep behind German lines, attacking a cluster of oil refineries in Ploesti, Romania, known as "Hitler's Gas Station."
The war planners called it Operation Tidal Wave. Today, it is considered by many historians the most spectacular air raid of the war: dozens of bombers flying hundreds of miles just above the treetops, to rain 35 minutes of hellfire on a critical cog in the Nazi war machine.
It was daring, and disastrous. One hundred seventy-eight of the twin-tailed B-24 Liberators took off from a rustic desert airstrip near Benghazi, Libya, early on the morning of Aug. 1, 1943. Fifty-four crashed or were shot down.
Of the 1,763 airmen who took off, 310 were killed, and 190 were taken prisoner. Eighty crewmen could not be identified, even after the war.
Now, 76 years after the raid, 4,000 bones of the Ploesti airmen are lying on examination tables at Offutt Air Force Base in one of two laboratories of the Defense POW/MIA Accounting Agency.
The 1943 raid knocked out two refineries for the rest of the war but caused only a brief, temporary dent in Axis oil production — at a fearful cost.
Historians called it "Black Sunday." It was the Army Air Corps' worst single-day loss of the war.
Days before the mission, Politte — a 19-year-old gunner aboard a ship called Semper Felix — penned a poem to his mother, Velma, back home in Leavenworth, Kansas. He called it "To the Big Raid." It said, in part:
He's rounding up the gunners,
And loading the old ship.
Now when will we return pals,
from this awful, awful trip?
Oh this is serious, Mother,
I feel it through and through.
At the last thing we must do.
It was Vincent Politte's final poem.
Hours after takeoff from Benghazi, Semper Felix skimmed the sunflower fields of the Danube River valley, screaming toward Ploesti and its target, White Four. That was the code name for the Astro Romana oil refinery, the most productive in Europe. Nine refineries in and around Ploesti produced about one-third of the Third Reich's fuel.
The pilot, 1st Lt. August "Augie" Sulflow, 23, steered the craft down from the foothills at 300 feet, through sheets of smoke and crackling fire, explosions all around. Anti-aircraft guns threw up a murderous curtain of flak.
"Where is the target? I can't see anything but smoke," Sulflow said over the interphone, pulling the plane down to just above the rooftops.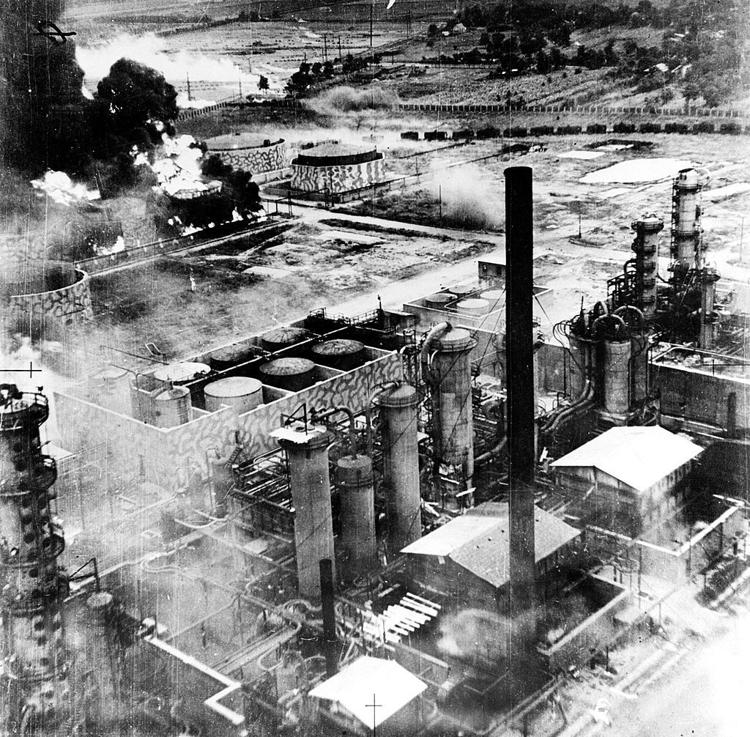 Moments after Semper Felix dropped its bombs on White Four, machine-gun fire ripped through the aircraft. Politte was hit and doubled over at his gunpost.
"Flames flew up at me from bomb bay tanks. Flak hitting up front pitched us violently," recalled Tech. Sgt. William Treichler, the plane's radio operator, years later. "Then we exploded. I see fire, and a blast of heat — and no more."
Treichler woke up in a hospital two days later, and spent the rest of the war in a prison camp. He was the only one of Semper Felix's 10 crew members who survived.
80 'unknowns'
Romanian citizens gathered and buried the bodies of more than 200 dead crew members from 22 B-24s, like the Semper Felix, that crashed near their targets. Remains of the 80 men who could not be identified were turned over to the American Graves Registration Service and buried as "unknowns" at U.S. military cemeteries in France and Belgium.
Today at Offutt, it is the job of Megan Ingvoldstad, a forensic anthropologist at Offutt, to catalog the bones, assemble them, submit DNA samples for comparison with those submitted by families, and identify them.
The Offutt lab so far has received 49 caskets of remains. Forty more are expected to arrive in 2020. Ingvoldstad said the fact that there are more caskets than missing crewmen indicates there may be some additional bones from airmen who already have been identified or from later raids against the same targets.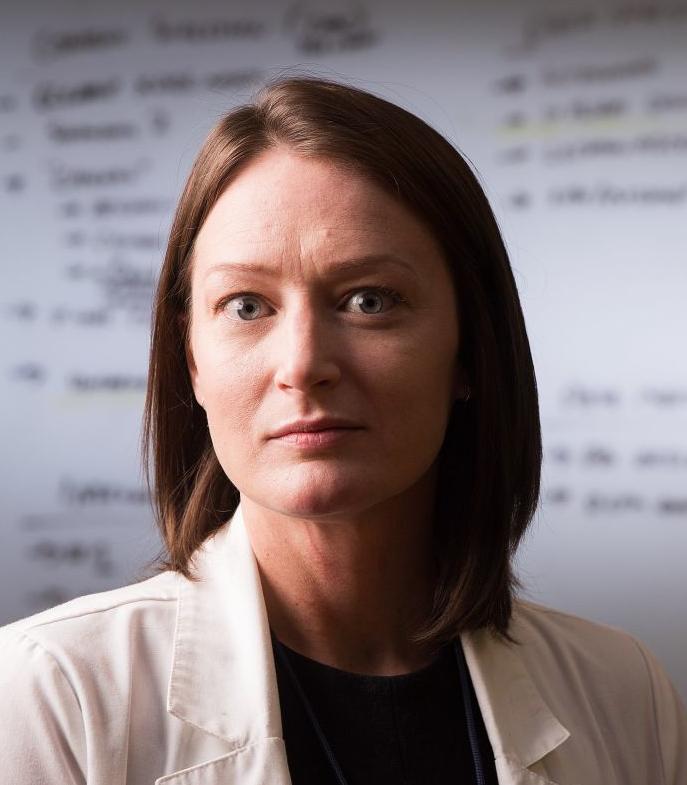 None of the unidentified men is from Nebraska. One is from Iowa: 2nd Lt. Max Dailey, from Cedar Rapids. Four, including Politte, are from Kansas.
The remains are much more mixed up than was expected.
"The bones themselves are in good shape," Ingvoldstad said. "But there's an additional step of trying to put the bones together."
She is assisted by a program called Commingled Remains and Analytics Ecosystem, or CoRA, developed three years ago at the University of Nebraska at Omaha. The program analyzes the size, appearance and other characteristics of individual bones to determine the most likely possible matches.
"This entire project is being done paperlessly, using CoRA," Ingvoldstad said. "It's a really useful tool."
Six of the airmen have been identified, and most reburied. Three more identifications are awaiting final approval before they are announced.
"We've had a good amount of success," she said.
'Into the Mouth of Hell'
The families of the dead and missing didn't always have a clear picture of what happened to their loved ones. It fell to Carroll "Cal" Stewart, an author and journalist from Belden, Nebraska, who compiled, along with co-author James Dugan, one of the earliest and still most-authoritative histories of the Ploesti raid, called "Ploesti: The Great Ground-Air Battle of 1 August 1943."
Stewart and Dugan interviewed 164 American survivors of the raid, as well as German and Romanian defenders who flew fighters and manned some of the city's 230 anti-aircraft guns in defense of the Ploesti refineries. They were the first historians to interview so many witnesses, and from both sides of the battle.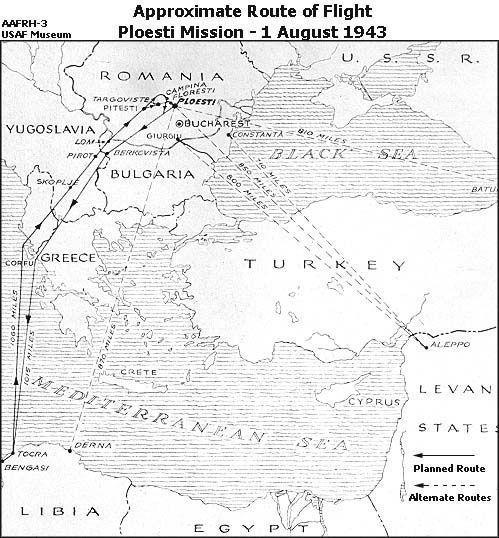 Stewart had the connections to do it. During World War II, he was a B-24 radio operator and public relations officer with one of the units that flew on the raid. He later published newspapers in O'Neill and Lincoln. His book was published in 1962, updated in 2002, and is still in print.
The lively history chronicled the origins of the raid at the January 1943 Casablanca summit between President Franklin Roosevelt and British Prime Minister Winston Churchill.
They also detailed the audacious decision of a war planner named Col. Jacob Smart to execute a precision low-level mission instead of the somewhat safer but largely ineffective high-altitude bombing the Allies had employed so far during the war.
Planners had hoped for surprise, but spotters saw the waves of bombers coming hours ahead of the raid and correctly surmised they were headed for Ploesti. They also underestimated the anti-aircraft defenses.
Still, planners expected a successful attack might shorten the war by six months.
"They told us if half of us got back, it would be a success," Glenn Binder of Pawnee City, Nebraska, a co-pilot on the raid, told The World-Herald in 2003.
That meant the fleet of Liberators flew up against well-prepared defenders, firing at point-blank range.
"Into the Mouth of Hell," as a magazine headline later described it.
Stewart and Dugan further detailed the astounding bravery of the bomber crews. Five crew members were awarded the Medal of Honor, and 56 received the Distinguished Service Cross, the Army's second-highest award for valor. Many others received Silver Stars.
Never have more high-level medals been awarded for a single air engagement.
They described the last flight of Lt. Col. Addison Baker and Maj. John Jerstad, pilot and co-pilot of Hell's Wench, who received two of the five Medals of Honor, posthumously.
Baker was the commander of the 93rd Bombardment Group (Cal Stewart's unit), piloting the lead aircraft against White Five, the Columbia Aquila refinery.
Baker ran into fierce ground fire that wounded Hell's Wench even before it reached the target. He and Jerstad could have landed in a nearby field, and the crew likely would have survived.
But Baker was determined to keep leading his group to the target. He managed to keep the Liberator, crippled and in flames, aloft long enough to drop its bombs.
Despite the pilots' effort to gain altitude so back-end crew members could bail out, the plane crashed, killing everyone on board. Baker's Medal of Honor citation praised his "extraordinary flying skill, gallant leadership, and intrepidity."
Baker's body was never recovered — which means his remains could be lying on one of the tables at Offutt, waiting for Megan Ingvoldstad's identification.
'He's my hero'
Vincent Politte's body was never identified, either, leaving a painful void in his family that never fully healed.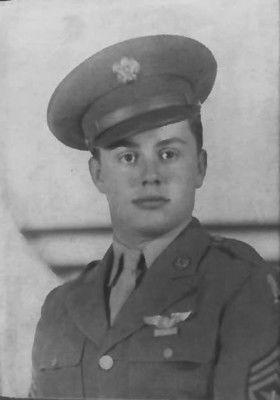 Leo Politte, the youngest of Vincent's five siblings, was only 9 when his brother was killed.
He said Vincent showed him how to shoot a rifle and let him hike the football when he played with his high school buddies.
"He taught me my ABCs and helped me with my prayers," recalled Leo, now 85 and living in Oklahoma City. "He's a big brother. He's my hero."
Leo remembers when his family got word of Vincent's disappearance.
"They sent a telegram to my mom saying he was missing. Western Union brought it to the house," he said. "We didn't find out anything more about it for years."
A few years ago, a forensic genealogist hired by the Army contacted the family about submitting a DNA sample, in case Vincent Politte could be identified.
Leo and his two surviving siblings — Phil Politte, 87, and Dorothy Culp, 95 — were skeptical but sent in cheek swabs.
Still, they did not expect the call, in April 2018, notifying them that Vincent had been found. He was the first of the Ploesti 80 to be identified.
"We were dumbfounded," Leo Politte said.
The siblings buried Vincent Politte near his parents at Fort Leavenworth National Cemetery, in his hometown, July 30, 2018.
It was 75 years, almost to the day, after the raid that took his life.
Dozens of relatives from across the country attended the funeral, including four who had been named for Vincent Politte. Soldiers at the post lined Fort Leavenworth's main road to pay respects.
"It was a lifting experience," Leo Politte said. "The happiest funeral we'd ever been to."
In his last days, Vincent Politte contemplated that he and his crewmates might die in a foreign, unknown place. He said so, in that final poem to his mother:
I'm sure we'll all be listening
Though we lie among the dead.
It may not be Flanders Field,
Where all the poppies blow.
It may be in a horrible spot,
Someplace you'll never know.
But remember always Mother,
It's just our bodies Mother,
We'll still retain our soul.
Sign up for World-Herald news alerts
Be the first to know when news happens. Get the latest breaking headlines sent straight to your inbox.
---
Offutt Air Force Base through the years