The body of a detasseler was found Thursday afternoon after a search of a 300-acre cornfield northwest of Grand Island.
The man, 52-year-old Cruz Urias-Beltran of San Luis, Arizona, had been reported missing at 3:30 p.m. Wednesday. His body was found about noon the next day, according to the Hall County Sheriff's Office.
Members of the detasseling crew noticed that Urias-Beltran was missing when they did their final count Wednesday afternoon. No one saw him come out of the field.
The crew conducted its own search until about 7 p.m., when Joseph Rivera of Rivera Agri Inc. contacted the Sheriff's Office to say one of his men was missing, according to a statement by the Hall County Sheriff's Office.
Sheriff's deputies and others helped searched for Urias-Beltran until about 10 p.m. Wednesday, when it was deemed too dark to search. Three flyovers were made, two by private citizens and the third by the Nebraska State Patrol. The patrol used heat-detecting equipment Wednesday evening and again Thursday morning in a second flyover, but to no avail.
Urias-Beltran would have been wearing a fluorescent hat and other brightly colored clothing as required for detasseling, Sheriff Jerry Watson said.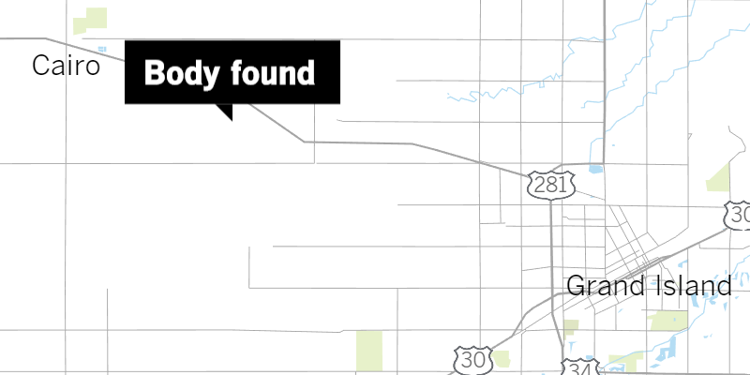 The Sheriff's Office said a call for volunteer searchers was put out Thursday morning and more than 100 people responded.
"We're lined up shoulder to shoulder, with groups ... walking and turning around and then walking back and forth until we covered the whole field," Quinn Webb, chief deputy in the Hall County Sheriff's Office, said of the search.
The Sheriff's Office was assisted by a number of local organizations, agencies and individuals from the area.
On Wednesday afternoon when Urias-Beltran disappeared, the temperature in Grand Island was in the 90s and the heat index in the upper 90s, according to the National Weather Service. Because of the intense humidity in a cornfield, it's possible the heat index in the immediate area of the field was greater than 100 degrees.
Rivera, whose Nebraska company provides contract farm labor, couldn't be reached for comment Thursday.
Watson said Urias-Beltran's family has been notified. San Luis is a border town, and his family lives in Mexico.
No foul play was suspected, Watson said. An autopsy will be performed.
The World-Herald News Service contributed to this report.