An Omaha woman whose parents died of carbon monoxide poisoning is headed to Washington, D.C., in her crusade to save others from the same fate.
Sharon Shore, 47, brought the issue to the attention of Rep. Jeff Fortenberry at a recent town hall — and the congressman has taken up the cause.
Shore's parents, Thomas and Ann MacKinnon, died in June a few days before her 80th birthday.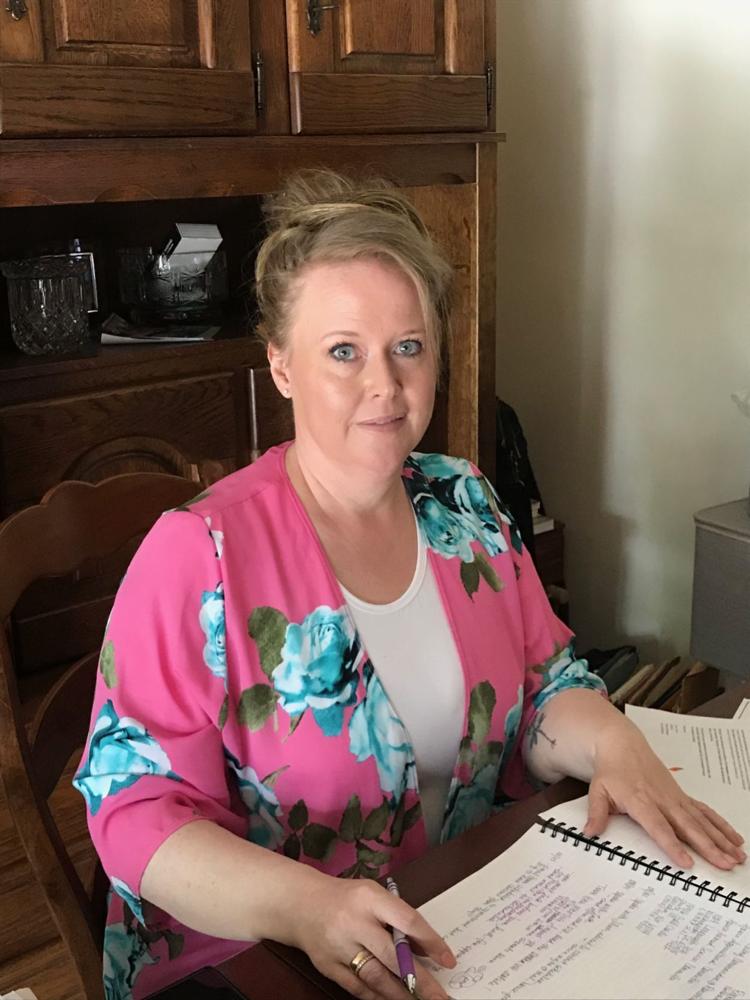 They were scheduled to go on a cruise. Instead, their bodies were found almost two weeks later.
Her mother had parked their car in the garage. But it appeared after the fact that she'd forgotten to press the button to turn off the keyless car.
The car had no automatic shut-off, so their home filled with carbon monoxide.
"They had these long lives," Shore said. "They had all these plans. They did so much. Then it's over because of 30 seconds of distraction."
Keyless cars still have a key fob to open the door. But instead of putting in a key to start the car, the driver presses a button to turn it off and on. As long as the key fob is in the car, it will start.
Some keyless cars will automatically turn off if a driver walks away with the fob. Others, like the one Ann MacKinnon left parked in the attached garage, don't have that feature. So Shore said it appeared that the car kept running until it ran out of gas.
Safety advocates, such as KidsandCars.org, have long pushed for more regulations, such as a requirement that manufacturers provide an automatic shut-off when the car has been idling for a period of time.
But industry groups, such as the Alliance of Automobile Manufacturers, have argued that regulations are not needed to address the issue. The alliance focus is on uniform labeling so consumers understand how the keyless system in their cars function.
Shore got Fortenberry's attention at the town hall.
And Fortenberry agreed and signed on as a co-sponsor to the bill.
"I believe it is solid, smart legislation that deserves wide support," he said in his column, the Fort Report. "It may not even require passage for the bill to achieve its intended result."
Some automakers have made the switch — Toyota announced this year that it will include an automatic shut-off on its 2020 models.
Fortenberry said at least 37 people in the U.S. have died in a similar way.
Now Shore wants to expand the effort to the rest of Nebraska's congressional delegation and to Washington.
She's taken a month off her job at PayPal and has a binder devoted to information about other similar deaths.
Fortenberry invited her to speak at the weekly breakfast in D.C. hosted by the Nebraska delegation for visiting constituents.
Shore is hoping to reach out to other families of people who have had similar incidents to lobby their own congressional representatives.
Shore said she hopes that nothing like this ever happens to someone else.
Sign up for World-Herald news alerts
Be the first to know when news happens. Get the latest breaking headlines sent straight to your inbox.
"This is a really good opportunity to see something from start to finish and do something so my parents' death wasn't meaningless," Shore said.
Ann and Thomas MacKinnon were married for 52 years. Thomas MacKinnon served in the military and later worked at the post office. Ann worked at a hospital.
Thomas had multiple sclerosis, but that didn't stop the couple from traveling the world and seeing every continent.
He loved bad jokes, and they loved each other.
For 13 days, Shore thought her parents were on a cruise. But their bodies were in their house in Bellevue.
"They just deserved a lot better than to be found that way," Shore said.
A roundup of inspirational stories from Midlanders with heart
There's the woman with MS who runs despite her diagnosis. The 7-year-old born without his left hand who plays baseball just like the other kids his age. The refugee who turned to Zumba to help her recover from cancer treatments. Check out their inspiring stories and others below.