LINCOLN — Dale Wayne Quick of Lincoln died without family or friends at his side.
But at his burial Monday, some 300 people, by the funeral director's count, had showed up. They packed the parking lot at Roper & Sons, with spillover vehicles being parked in the street. They filled two rooms inside. Later at Fairview Cemetery, there was a crowd.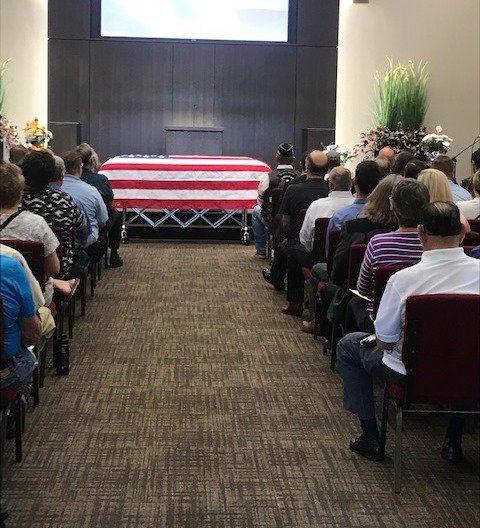 Nearly all of the mourners were virtual strangers and included Nebraska Gov. Pete Ricketts and U.S. Sen. Ben Sasse and scores of veterans, like Quick.
Veterans know you don't leave a man behind.
Funeral director Tom Roper first put out the word, alerting the American Legion Post 3 and Patriot Riders that he had "a gentleman," who had died at age 91, after 17 years in a rehabilitation center with no apparent next of kin. Quick's wife died 32 years ago. He had never remarried. They had no children and no obvious relatives.
Roper knew he could have held a simple service; Quick long ago had made arrangements and was to be buried next to his wife, Caroline, who died at age 42.
But Roper also knew he couldn't live with himself if he didn't try to find some thread of Quick's life he could weave into a community.
ATTN LINCOLN, NEBRASKA!

The funeral for Dale Quick, 91, a Korean War Veteran, is MONDAY MORNING 10 am.

He had no known survivors. Funeral home is appealing to veterans and community to attend

Roper and Sons South Lincoln Chapel,
3950 Hohensee Drive https://t.co/92aLzw5fqZ

— Jake Tapper (@jaketapper) June 24, 2019
When he learned that Quick, a retired U.S. Postal Service worker, was a U.S. Army veteran who served during the Korean War, he got to work. And word spread far and wide on social media. CNN's Jake Tapper tweeted about it, urging veterans groups to show up Monday. And lo and behold, relatives were found.
A great-niece's friend had made the connection through a genealogy website. Denise McVaugh of Barnes, Kansas, told her mother, Marsha Zabokrtsky, also of Kansas. Marsha, Quick's niece, told her sister and three brothers. In all, five of them came.
They told the pastor, the Rev. Jane Florence of St. Paul United Methodist Church, more about their long-lost Uncle Dale. How he was happy, always smiling, "like a sunshine," Marsha put it. How he'd watch "The Twilight Zone" on TV with his nephew, Steven. How he awed — and grossed out — his nieces and nephews with his fake eye, popping it in and out of his socket. How he'd lost that eye — Uncle Dale was shooting at a varmint inside their central Kansas home when a splinter hit him in the eye. How he once wrecked the family car and never drove much after that.
How once the bus stopped going to the part of Kansas where kin lived, he stopped coming. How he fell off the map of their lives sometime after his marriage and before his arrival at the Lancaster Rehabilitation Center, where he spent 17 years of his life.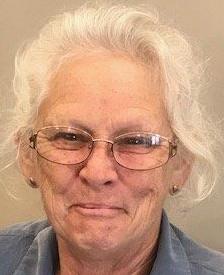 Marsha, who is now 70, had written Dale over the years, but letters were returned. She and her siblings figured their Uncle Dale had died like his four other siblings, including their mother.
Hearing that he had been living all these years at a facility in Lincoln was shocking and sad, and yet, Marsha and her brothers Steven, Ron and Richard came to join all these strangers in what was an honorable, loving tribute.
"It was a sad moment," Marsha said. "But we were so happy we found him."
They also found comfort in a caring community of strangers who showed up on a sunny Monday to pay respects to a man they didn't know. Surrounded by well-wishers, they sang "Amazing Grace." They heard words from the Gospel of John, "Let not your hearts be troubled." They listened as Florence put their uncle's life into historical context. The year Dale Quick was born, 1927, Charles Lindbergh flew across the Atlantic Ocean, work started on Mount Rushmore. Calvin Coolidge was president of the United States.
Florence told mourners that people are like water — flowing in and out of our lives. Whether these people stay connected or not, she said, "our faith tradition teaches that … we are not alone." God is always there. And even in death, "we are surrounded by people of compassionate hearts and caring spirits to honor the lives of those they may never have even met."
Those strangers lined the path outside Roper & Sons Funeral Home. They led the funeral procession. Some three dozen alone stood with American flags in a wide circle around the burial plot.
Funerals are for the living, not the dead, the pastor had said in an interview on the way to the cemetery. And perhaps this funeral is a reminder to ease loneliness of those living, whether they are far-flung relatives or strangers languishing alone.
Certainly, mourners found comfort in each other, in the fact that so many people had bothered to come so that a man would not be buried alone.
Mourners were old and young. Children came. They wore military uniforms, T-shirts, ball caps and leather biker vests showing their own military service branches. They stood in respectful silence as Florence read from the Book of Psalms and as the honor guard fired 21 shots into the air.
Only the birds made noise as two members of the honor guard silently lifted the American flag off Quick's coffin and folded it ever-so-carefully into a triangle and handed it to Marsha with solemn duty and sparing words, "on behalf of a grateful nation."
She clutched the flag to her heart. And wept.