Blazing a trail across the state
As the solar eclipse moves across Nebraska on Aug. 21, hundreds of thousands across the state will look to the sky. Use the interactive below to see where the eclipse will be every minute of its short trip across the state — moving more than 450 miles in about 20 minutes.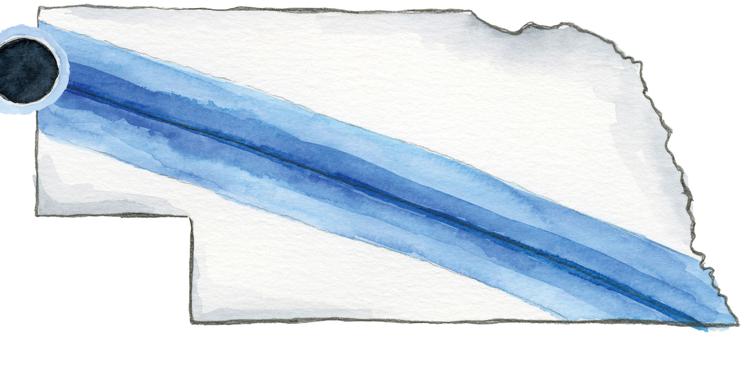 Note: All times Central
12:47 p.m.: The total eclipse starts to cross Nebraska on the state's western edge, with Mitchell experiencing the total eclipse starting at 12:47:47 and lasting for 1 minute, 53 seconds.