CRETE, Neb. — Anxiety levels spiked in this southeastern Nebraska community after the Trump administration said it would end a program that shields immigrants who illegally entered the United States as children.
More than a third of Crete's 7,000 residents are Latino, many of whom muscle up the workforce at the pork slaughter plant, corn flour mill, pet food factory and other manufacturers powering the local economy.
It's not known how many of them are in the federal Deferred Action for Childhood Arrivals program, although they probably account for only a tiny fraction of the local labor force. But the fate of the DACA program and its "Dreamers" resonates in Crete and similar communities because it raises the specter of stricter overall immigration enforcement.
Crete Mayor Roger Foster said at a pro-
DACA rally outside the State Capitol in Lincoln earlier this month that a mass deportation out of the country would be like a "tornado'' for his city that would "take away people and leave everything else.''
Critics of the five-year-old DACA program call it an unconstitutional overreach of executive power by then-President Barack Obama. The program prevents undocumented immigrants who came to the United States as children from being deported, allowing those who qualify and lack criminal records to live, work and go to school in the United States for a two-year renewable period.
Immigration hawks say immigrants have taken jobs from and lowered wages for American blue-collar workers. However, economists disagree on how much immigrants might depress wages and say immigration yields both costs and benefits for the nation.
Donald Trump campaigned against illegal immigration and had promised to end the DACA program. As president, Trump also has expressed some support for the Dreamers. He said last week that in exchange for significant border security measures he was "fairly close'' to a deal with lawmakers to approve legislation protecting young immigrants living illegally in the country.
Still, DACA supporters like Foster fear a potential immigration crackdown.
"What scares the hell out of me is breaking up families — with kids not knowing where they need to go — if there were to be a major raid," he said.
And the mayor said he worries about the impact on Crete's economy and the area's roughly 150 retail, service and professional businesses if the federal government abruptly deports many of the community's wage earners, entrepreneurs and renters and homeowners.
"I don't know the exact number, but 10 to 25 years of economic growth could be lost if everybody was deported who wasn't necessarily documented,'' Foster said.
Crystal Alarcon, co-owner of a downtown bakery and grocery that caters to Latinos, said she depends on immigrant families.
"They're our source of income," she said. "If these people move ... we would have to close."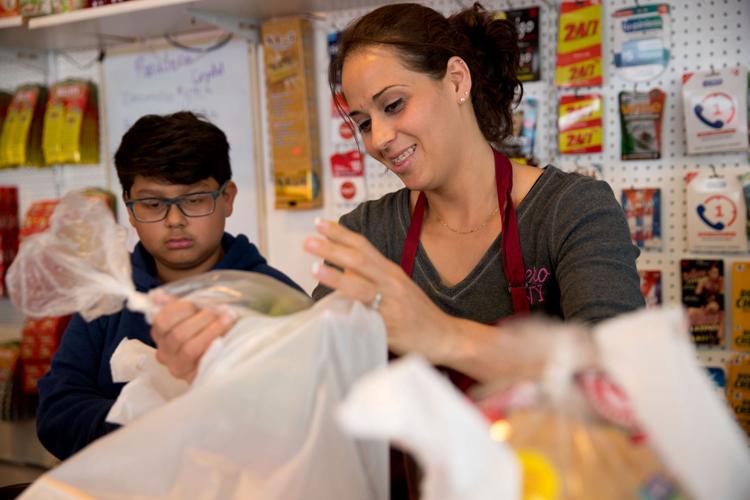 Communities of all sizes across the Midlands should be concerned, said Jordan Feyerherm of Lincoln, a project organizer with the Lyons-based Center for Rural Affairs.
"There are large numbers of new Americans everywhere,'' he said.
Immigrants, including those who are undocumented, are keeping shops open and breathing fresh air into small-town Main Streets that have long struggled with attracting new residents, Feyerherm said. The wages earned and taxes paid by immigrants add economic stimulation to communities where the native-born population is aging or moving away, he said.
Kayleigh Schadwinkel, executive director of the Crete Chamber of Commerce, said the loss of Hispanic workers at the Crete Mills, Smithfield Foods and Nestlé Purina and the shuttering of many Latino-owned businesses could have a "huge impact" on the local economy.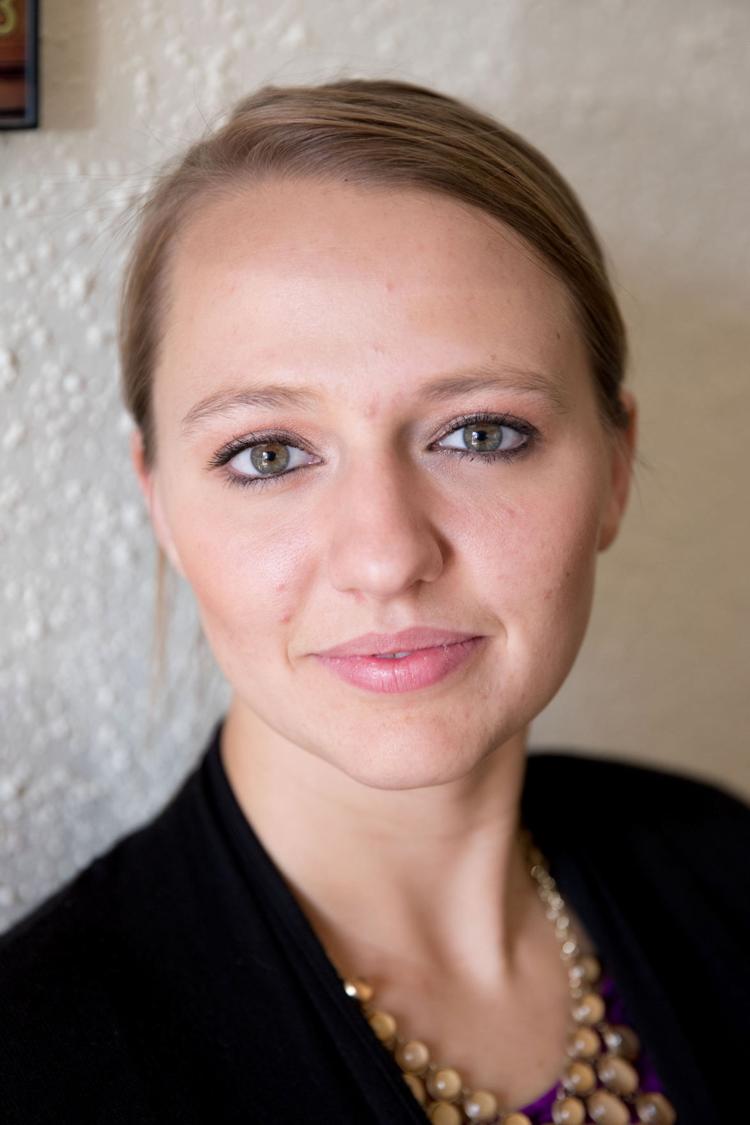 She said as many as seven downtown storefronts could be vacant if not for Latino businesses.
In Schuyler, Mayor David Reinecke has said his community would be dead without Latinos.
The Colfax County seat's population of 6,200 is more than 70 percent Latino, according to census estimates.
Other meatpacking centers, such as Fremont, Grand Island, Lexington, Madison and South Sioux City in Nebraska and Council Bluffs, Denison and Sioux City in western Iowa, have seen a similar influx of immigrants over the years.
Population projections show Nebraska moving from about 10 percent Hispanic in 2010 to about 25 percent by 2050, according to David Drozd, research coordinator at the Center for Public Affairs Research at the University of Nebraska at Omaha.
Crete has a long reputation for welcoming newcomers.
A frontier-era wave of Czech immigrants founded the city in 1870. A century later, Asian immigrants poured into the community to take jobs at the Farmland Foods pork processing plant. They were followed by Latinos, many of whom have purchased property and put down roots.
City Administrator Tom Ourada said Latino immigrants are tightly integrated into the community and include many second- or third-generation residents.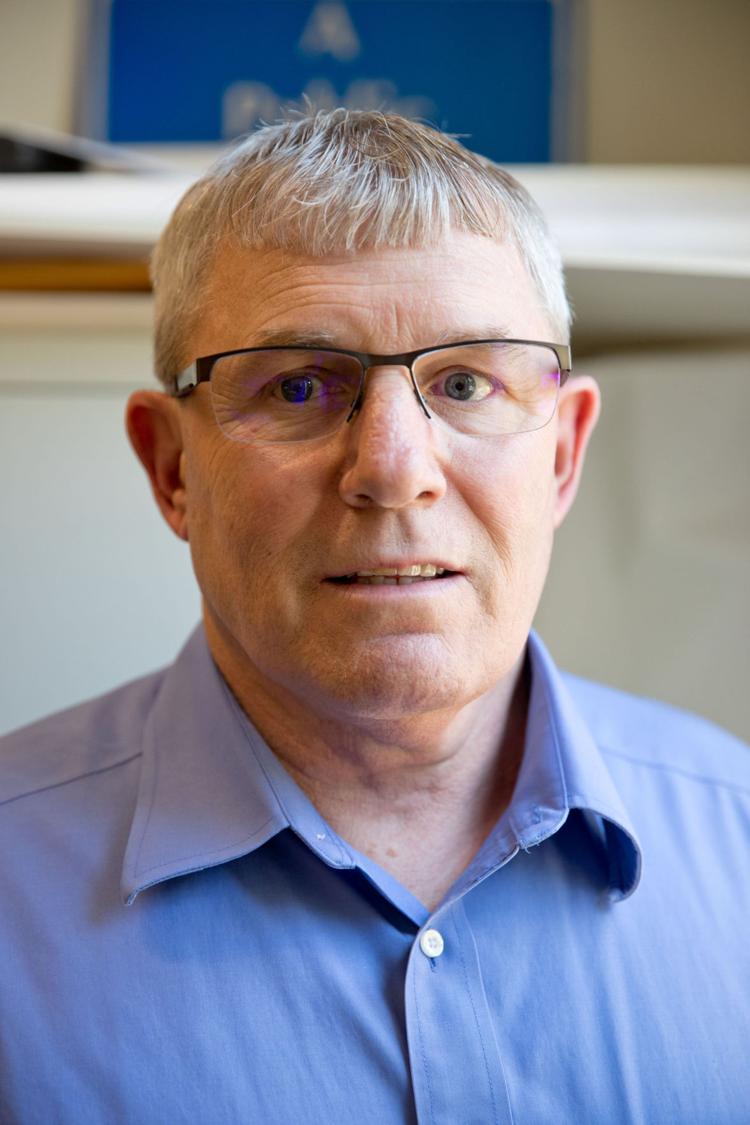 "They fit in very well,'' he said. "They work everywhere. They have shops. And they're fun people. Having cultural diversity here is a strength and we embrace it.''
The Crete school district now is 60 percent Hispanic — and growing fast. The district added 68 pupils two years ago. Last year, it was up 86 children. There were 107 more students enrolled than a year ago when classes started last month.
Tim Hill, a Doane University political science professor, said Crete's integration of a new culture has been mostly smooth and could be a model for other communities.
"Which is not to say there's no tension," Hill said.
For example, he said there was talk the day after Trump's election last year that Hispanic school pupils in Crete were told by classmates that they would be sent back where they came from.
The possible end of DACA has become the latest flashpoint in the national immigration debate, even though most illegal immigrants are not covered by the program. There are about 800,000 DACA-certified immigrants across the country.
The DACA program itself has been controversial. Nebraska Attorney General Doug Peterson, a Republican, joined colleagues from nine other states in threatening to sue the Trump administration if it did not end DACA. And after the administration did, the attorneys general of 16 states including Iowa sued Trump to preserve the program.
But the idea of allowing undocumented immigrants brought to the U.S. as children to stay in the country has broad public support nationally, according to public opinion polls. In a Politico/Morning Consult poll conducted after U.S. Attorney General Jeff Sessions announced the policy shift, for example, 73 percent of voters said they want legislation protecting Dreamers from deportation.
"What DACA did was create a long-term vision for the children of immigrants to be American," said Jamie Karl, vice president of public affairs for the Nebraska Chamber of Commerce & Industry in Lincoln. "They had skin in the game. This is now home."
The business organization supported efforts in the Nebraska Legislature to expand opportunities for DACA participants.
In 2015, Nebraska became the last of the 50 states to allow DACA participants to obtain driver's licenses, after state senators overrode a veto by Gov. Pete Ricketts. A year later, lawmakers overcame another Ricketts veto and allowed DACA recipients to earn the licenses and credentials needed to enter various occupations.
State Sen. Laura Ebke of Crete said some constituents didn't agree with her support for the pro-Dreamer measures.
"I had some people talk to me," Ebke said. "The thing is, my district is more than Crete. I have three other counties who don't necessarily see things the way that folks in Crete and Saline County see it."
Ebke said some of these people frame the issue in law-and-order and cost-to-taxpayer terms. Few mention the argument that immigrants depress wages, she said.
"There's a sense of justice going on there ... that their grandparents and great-grandparents came here the 'right way' 100 years ago,'' Ebke said. "It's a very emotional and visceral reaction."
Ebke said that many critics soften when she explains that states don't set immigration policy and that the state constitution mandates free public education.
A former Crete school board secretary, Ebke said she probably signed the high school diplomas of 20 or 30 kids who were eligible for DACA.
"If they made it through and graduated, I have a hard time saying they aren't one of us,'' she said.
Dulce Castañeda, 23, was born in Grand Island and moved to Crete with her family as a young girl. She said most residents are receptive to new people in the community.
"They look out, they worry and they care about their immigrant neighbors,'' she said. "It's nice, and I think it says a lot about what the Crete community is like."
The Northwestern University graduate returned to Crete a year ago to take the newly created city job of community assistance director, running a free-of-charge welcome center for new arrivals. She acquaints them with community services, assists with job applications and helps them get involved in the community.
Castañeda has friends and family members who are DACA participants. In recent weeks she has been swamped with Snapchat queries asking what was going on with DACA.
"Having to be honest with some of those people and saying we don't know and we'll have to hope for the best was tough," she said.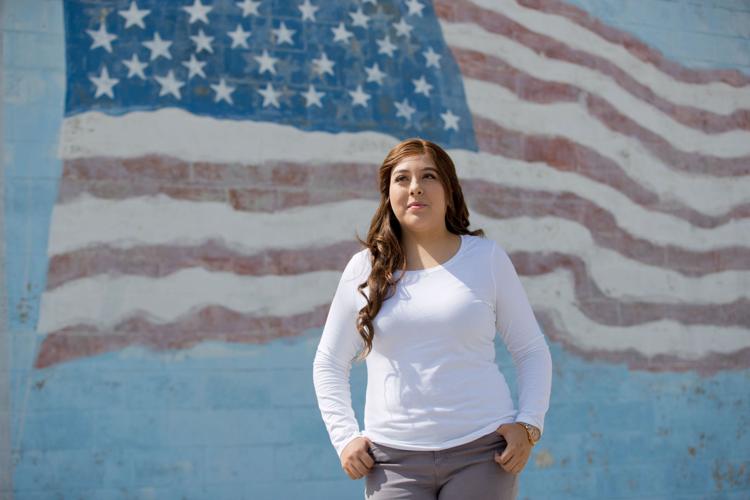 At Doane University in Crete, about 7.4 percent of the 1,069 students identify as Latino. A university spokesman could not provide a confirmed total of DACA students but said he knew of at least one.
Crete Public Schools Superintendent Mike Waters said he didn't know how many DACA-certified students or employees are among the school district's 2,100 pre-school-to-12th-grade pupils. No one on the staff or the school board, knows which students or employees may be Dreamers.
"I also don't know what students might be documented or undocumented,'' he said. "I have no idea. I don't worry about that. I don't concern myself with what category they fit in. What I worry about is their education."
The perception that DACA recipients are mostly school-age children isn't totally accurate, Waters said. The average Dreamer is about 22 years old, has a job and is pursuing higher education. Some have spouses.
"And they may have children born in the United States and who are American citizens,'' Waters said.
Crete Public Schools have contingency plans for caring for children who could suddenly be left without a parent, including the scenario of immigration agents rounding up DACA participants or other undocumented immigrants in raids.
It happened in Nebraska 25 years ago when a federal operation in Grand Island netted more than 300 undocumented meatpacking workers for deportation. If a similar roundup occurred in Crete, temporary guardians and housing would be needed.
Ourada, the Crete city administrator, said losing the city's DACA recipients would be a tragedy.
"People would just disappear ... families being divided overnight ... the emotional strain, the gaps, the hole you can't fill," he said. "It's almost unrecoverable."
Alarcon — whose Crystal's Bakery features fresh-cut meat, Mexican bread and, on Wednesdays, fresh produce — said she fears losing local families that may be uprooted if DACA recipients are deported.
Alarcon, 29, has lived in Crete for two decades and owns the bakery with her mother, Luz Chavez. The business is an outgrowth of a tortilla bakery Chavez once operated in Crete.
"This is my hometown,'' Alarcon said.
World-Herald staff writer Erin Grace contributed to this report.