The World-Herald's Washington Bureau rounds up news highlights from Capitol Hill and beyond.
Rep. Don Bacon's town hall last week was dominated by the recent massacres in Ohio and Texas.
The Omaha-area Republican rejected suggestions that the president is racist. He also questioned the benefits of universal background checks or the wisdom of banning firearms such as the AR-15.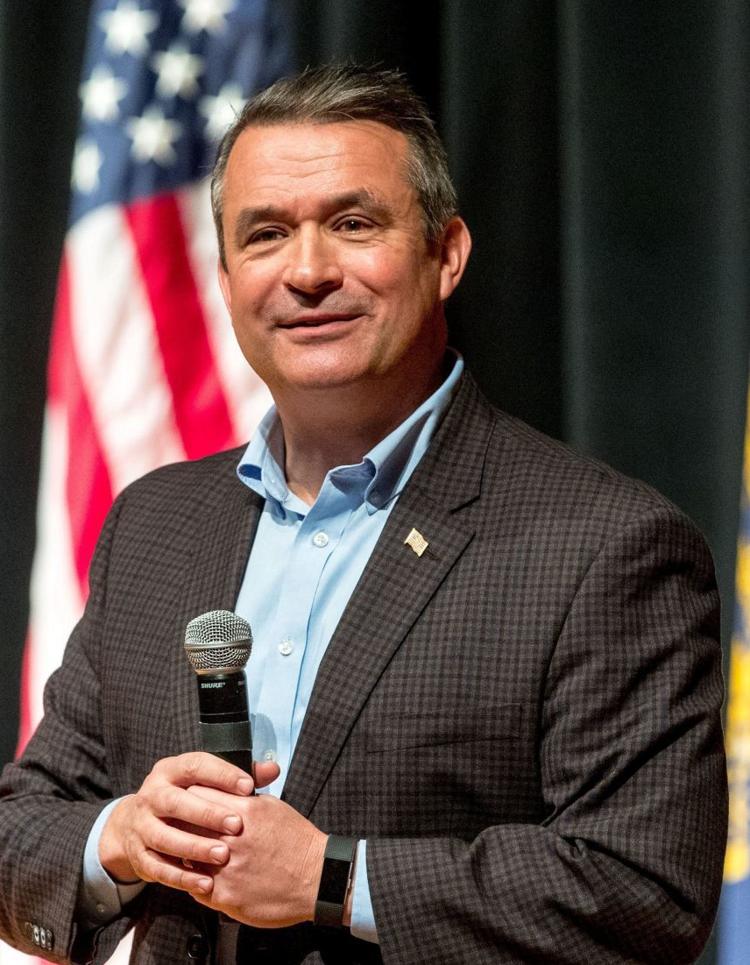 Bacon cited a good friend who is fond of that particular weapon.
"He loves his AR-15. He target practices with it. It's his favorite gun," Bacon said. "He's a darn good guy. He's a darn good citizen. My concern is 99 percent of the people are law-abiding and are good people. I would rather protect the 99 percent and go after those who should not have guns."
The relatively small venue — a Waterloo sports bar — meant a number of would-be attendees were turned away at the door.
They included Megan Gentrup, a leader with the Nebraska state chapter of Moms Demand Action, an advocacy group devoted to tackling gun violence.
Gentrup said she and others were frustrated they couldn't attend because the venue was at capacity and they simply would like to talk to Bacon about his opposition to universal background checks.
"If not background checks, then what do you think is a good solution?" Gentrup said. "We want to have that conversation."
Bacon spokeswoman Danielle Jensen acknowledged that some people were turned away but said the venue was one of the largest available in Waterloo. The audience was seated on a first-come, first-serve basis, she said.
The congressman had scheduled the town hall in Waterloo awhile ago and chose the location in part because of the spring flooding there.
Jensen said Bacon has sought geographic diversity in the 14 town halls he has held since taking office, with five west of 72nd Street and six east of 72nd Street. The three others were in Sarpy County.
When Congress takes its August recess every year, lawmakers return to their home states to face constituents and their concerns on a host of issues.
Questions at the Waterloo gathering touched on health care, election security and other topics. But gun violence and the president's rhetoric were the primary focus.
Bacon cited a number of gun-related bills Congress has already passed, such as getting more names into the criminal background check system and devoting more money to school safety measures.
He talked about the need to tackle "straw purchases," which is when someone buys a gun on behalf of another person barred from doing so.
And he touted proposals to improve data sharing and coordination among law enforcement agencies to better assess potential threats.
Bacon suggested that such laws could be abused and prevent a gun purchase by, for example, a veteran receiving counseling for post-traumatic stress.
Sign up for The World-Herald's afternoon updates
Receive a summary of the day's popular and trending stories from Omaha.com.
"My promise to you is we'll make sure that we have very good safeguards, very good due processes so that people's rights are protected," Bacon said.
On Trump's rhetoric, Bacon said both the president and his opponents should do better in elevating the public discourse. But he pushed back sharply on the idea that Trump is a bigot for comments such as telling House members of color to go back where they came from.
"I totally disagree with the characterization that Trump is racist," Bacon said. "I think it does us a disservice."
Bacon said while he appreciates McCollister as a person, he disagrees with that assessment of the party.
"He's demonizing half the population," Bacon said.
Scholten's launch video, narrated by "Field of Dreams" actor Kevin Costner, garnered more than a million views in less than 48 hours after it dropped, according to the campaign.
Scholten fell only a few percentage points short in his 2018 bid to unseat Rep. Steve King, who also faces a number of Republican primary challengers this time.
Ernst on small business. Sen. Joni Ernst, R-Iowa, announced that she'll host a Friday field hearing dedicated to small-business issues.
Gov. Kim Reynolds and local employers are expected to testify at the hearing in Des Moines.
The focus will be on ways to address the state's workforce challenges.
Meet the Nebraska state senators