The World-Herald's Washington Bureau rounds up news highlights from Capitol Hill and beyond.
President Donald Trump abandoned his plan to include a citizenship question on the census last week, but signaled imminent raids targeting immigrants who are in the country illegally.
Vice President Mike Pence and Republican senators headed to the border to tour migrant detention facilities.
Democrats have decried the conditions in those facilities as unacceptable.
Pence praised the work of border patrol agents while holding up overcrowding at the centers as evidence to support the administration's talk of a border crisis.
Labor Secretary Alex Acosta, meanwhile, didn't make it through the week, announcing his resignation Friday amid scrutiny of the sweetheart deal he negotiated many years ago for Jeffrey Epstein.
Acosta's decision to leave came even though many Republican senators had chosen not to press for his departure.
That typically bipartisan legislation garnered not a single vote from Republicans as the two parties clashed over nuclear weapons, border security and the total spending figures.
Hyten nomination in jeopardy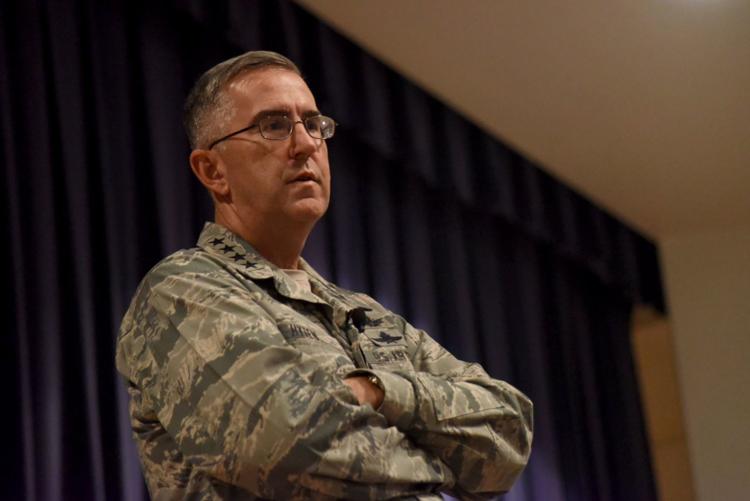 Senators were briefed last week on allegations that the head of U.S. Strategic Command, Gen. John Hyten, sexually harassed and abused one of his former aides.
An Air Force investigation found insufficient evidence for any action against Hyten, but some Democrats say they want to hear directly from the accuser.
Rep. Jeff Fortenberry, R-Neb., represents the district that includes Offutt, where StratCom is headquartered.
"I take all allegations of sexual misconduct very seriously," Fortenberry said. "It is important to note that a military investigation found insufficient evidence against the general. In my personal interactions, I have found General Hyten to be forthright and upstanding."
Rep. Don Bacon, R-Neb., is a retired Air Force brigadier general, a former Offutt commander and a member of the House Armed Services Committee, which has jurisdiction over the military.
The Omaha-area congressman said he attended the Reagan National Defense Forum in California, where one of the incidents is alleged to have occurred.
Bacon said he's never seen anything from Hyten like what is alleged.
"I've only known him to be a very professional, outstanding gentleman," Bacon said. "I think he's got a great reputation."
Bacon emphasized the investigation results.
"The military did due diligence and investigated and I think that that has to be sort of our compass on it," Bacon said.
Preserving wildlife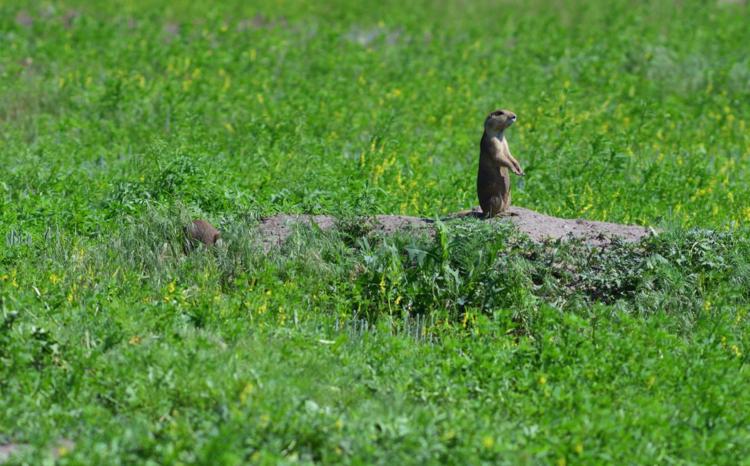 Advocates say the measure would preserve ecosystems and protect wildlife species before they ever reach the "emergency room" stage of intense government regulation.
The Lincoln lawmaker highlighted the Recovering America's Wildlife Act on Friday alongside Rep. Debbie Dingell, D-Mich., his partner in the bipartisan effort.
Fortenberry expressed optimism that the bill could move through the House this session.
"This is the most exciting policy development in the conservation space in decades," Fortenberry said.
Sign up for The World-Herald's afternoon updates
Receive a summary of the day's popular and trending stories from Omaha.com.