Some people who live in privatized Offutt Air Force Base housing say they are fed up with dealing with mold, broken air conditioners, water in basements and leaky roofs in their homes.
Residents will get a chance to air their complaints during a town hall meeting Tuesday.
Across the country, service members living in privatized houses on and near military bases have voiced similar concerns. Private contractors took over base housing during the last 20 years as part of an effort to improve quality.
At Offutt, almost 2,000 military family houses are managed by Omaha-based Burlington Capital. Some are inside the fence line at Offutt, but most are in a neighborhood about a mile west of the base in the former Capehart housing area. It is now named Rising View, after the Burlington Capital unit that manages military housing.
Dominic Vaccaro, president of Burlington Capital's real estate division, said the complaints are being taken seriously but said a large majority of residents are happy with their houses. He said 85% of emergency maintenance requests have been handled within 24 hours.
"We believe we provide a great deal of service to our residents," he said.
Jailyn Trammell, 20, said she and her husband, a senior airman, have experienced health problems since moving into Rising View a year and half ago.
"Six months after we moved in, the air conditioning broke. In the last six months, we've noticed mold in all the vents," she said. "I'm constantly getting sick."
Sign up for The World-Herald's afternoon updates
Receive a summary of the day's popular and trending stories from Omaha.com.
Col. Gavin Marks, commander of the Offutt-based 55th Wing, has scheduled the town hall-style meeting for 6 p.m. at Peter Sarpy Elementary School in Bellevue to hear and address complaints from Rising View residents.
"Please know this process will continue to receive my full attention until we have alleviated all concerns," Marks said on his Facebook page.
A Reuters report last year described problems with filthy, mold-infested, poorly built houses at bases across the country, compounded by unresponsive property management companies. The stories prompted congressional hearings in February.
In the wake of those hearings, the Air Force ordered inspections of all privatized military housing at its bases across the country.
At Offutt, the inspections were expanded to include on-base dormitories occupied by single airmen and temporary lodging for service members and their families who have just arrived on base or who are preparing to leave. Those units are operated by the Air Force.
Inspectors found 95 "health and safety" violations in 1,233 Rising View homes occupied by military families, including problems such as mold or faulty wiring. All were quickly corrected, said Col. W.R. Alan Dayton, commander of the 55th Mission Support Group, who oversaw the inspections. About 700 additional homes, which were not inspected, are rented to nonmilitary families, though many have close ties to Offutt.
Inspectors found 90 health and safety violations in 588 Offutt dormitory rooms. Those were also corrected.
Dayton ordered the closure of the O'Malley Inn, one of two on-base hotels for temporary lodging. The top two floors had been closed since 2014 because of concerns about mold in the ductwork. Though no additional mold was found, Dayton said the rest of the hotel, which used a separate heating, ventilation and air conditioning system, was shuttered as well out of "an abundance of caution." A second hotel, the Air Force Inn, had a clean inspection.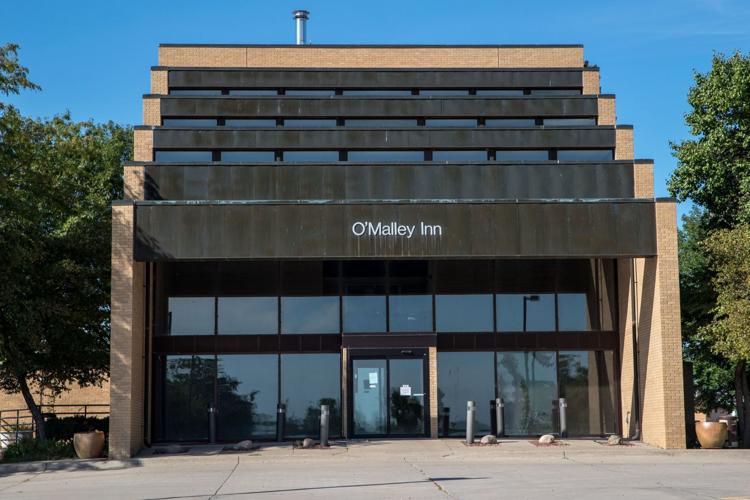 Inspection results from all bases were compiled into an overall survey of Air Force housing, which showed that 86% of families were satisfied with the health and safety of their housing. At Offutt, that figure was 76%, near the bottom of the range that the Air Force called "acceptable."
Since the mid-1990s, the military has turned over construction and management of much of its family housing to private companies after survey results showed that half of military families were unsatisfied with their housing, much of which dated to the 1940s.
In the Air Force, that meant privatizing or building more than 53,000 homes at 63 military installations, said John Henderson, assistant secretary of the Air Force for installations, environment and energy, at the hearings in February. About 15,000 units are still managed by the Air Force.
The military pays each service member a housing allowance, which in turn is paid to the management company for rent and utilities.
"We sought to leverage private-sector funding and expertise to provide quality housing for our members while shedding a non-war-fighting function," said Henderson, who lives in Omaha.
Burlington Capital took over Offutt's housing in 2005. Vaccaro said his company built more than 900 new units between 2007 and 2011, and an additional 500 homes received major renovations.
"We believe we provide very convenient, quality housing for the people at Offutt," he said.
Frances Spratley, 30, moved into a Rising View house earlier this year with her husband, Frank, who had just left the Army after 12 years of service. Frances said she began suffering from joint pain, headaches, shortness of breath, muscle twitches, brain fog and panic attacks within a few weeks.
She blames her symptoms on basement mold, which they found after moving in in March, during the rains and flooding. Water squirted from the cinder-block walls. Black mold grew in large patches on the floor and walls, she said, showing photos on her cellphone. They found it in the heating ducts, too. Despite cleaning with bleach, the mold returned. Several weeks later, the family moved into a motel at their own expense.
Dissatisfied with the response from Rising View's management, they broke their lease, threw out their furniture, and spent more than $4,000 — almost all of their savings — to move into a brand-new apartment in northwest Omaha.
"That experience almost ruined my life and put my family in serious financial burden," Frances Spratley said.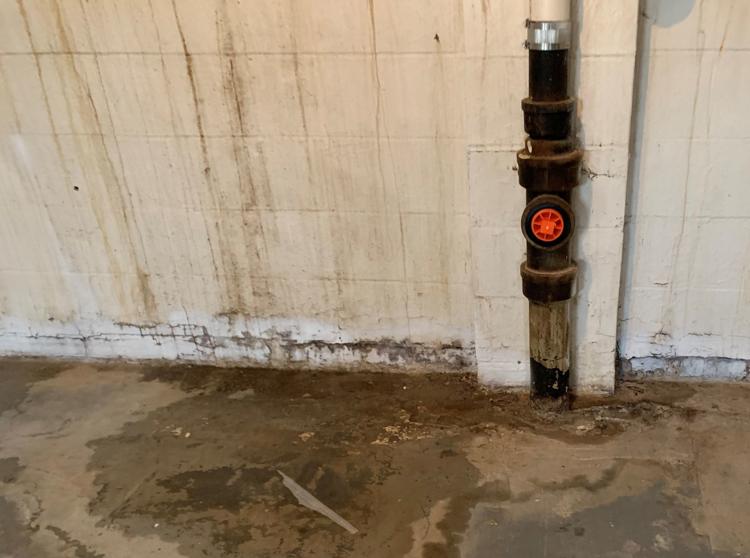 Chellicee Sheriff moved into a two-story duplex in Rising View three years ago with her husband, Edward, an Offutt airman, and their disabled daughter. She grew frustrated when the air conditioner broke and the repairs were delayed. She said she couldn't get an expedited replacement, even though overheating could endanger the life of her daughter, who has a serious heart condition.
And she said it took 24 hours for maintenance personnel to respond when the roof of her bedroom developed a large leak — too late to prevent damage to the house and furniture.
"We're being treated like suboptimal people because we live in government housing," she said. "There's no excuse."
Some residents have posted complaints on the Facebook pages of Rising View and of the 55th Wing commander. Others use a page called "Rising View Rants."
Dayton and Vaccaro say those voicing complaints represent a small minority. Dayton noted that the house-by-house inspection showed health and safety problems in fewer than 10% of the homes. In many cases, he said, those problems had never been reported.
"We understand it to be very small group of people who are on social media," Dayton said.
Vaccaro said Rising View maintenance personnel handle more than 1,000 service calls a month. He said that the average response time is three days and that 84% of all requests are completed within five days.
"We certainly take prompt action, in partnership with the (Offutt) housing office," he said.
Mold reports, in particular, are taken seriously, said Dan Gillis, the installation management chief of Offutt's civil engineering squadron.
"Both Rising View and the Air Force treat mold reports as emergencies," he said.
The Air Force's assessment showed that for the past two years, Burlington Capital has been the lowest-rated among the 10 companies that manage housing for the Air Force and that its rating (on a 1-to-100 scale) has slipped from 89 to 82 since 2016. Above 80 is considered "acceptable."
Vaccaro attributed the lower rating to the fallout from a pair of tornadoes that struck part of the Rising View community in June 2017. Two weeks later, a major hailstorm hit the same area.
"The storms really put us on our heels," Vaccaro said. "We're appreciative of the residents' patience with the major volume of repair that we had to do over the last two years. As of today, approximately 85% of the homes have new roofs."
Dayton said the 55th Wing will continue to inspect every house, every year. He said any resident who is unsatisfied with maintenance services at Rising View may contact the base housing office, which oversees the managers, even if the tenants aren't in the military. He said every resident has been given brochures and refrigerator magnets with the numbers to call.
Marks has also established a Commander's Action Line for housing-related complaints: 402-294-5666, or by email at 55WG.CCActionLine@us.af.mil.
"We're acutely aware of the problem," Dayton said.
Congress is, too. Rep. Don Bacon, R-Neb., is the former commander of the 55th Wing. He said in a statement that several provisions to improve oversight of privatized military housing and to protect military families are included in the 2020 Defense Department authorization bill.
"The Pentagon has acknowledged they took their eye off the ball and are aggressively tackling the problem," Bacon said.