Sgt. Melvin Anderson's life ended 74 years ago, in a rain of murderous German artillery fire that set his M10 tank destroyer ablaze in the battle of Hürtgen Forest.
But the World War II soldier's journey back to his home state of Nebraska ended only this week, with his military burial Friday at Omaha National Cemetery.
"I am so proud to be doing this today, to honor Mel," said Joani McGinnis, 67, of Shenandoah, Iowa, one of Anderson's four surviving nieces. "He's home now. That's the best part."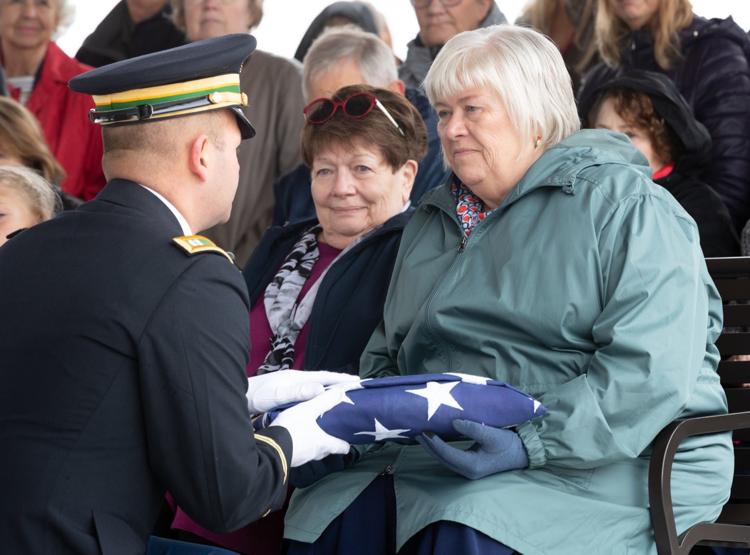 McGinnis and the three other nieces were among about 100 people who attended the military honors ceremony — long delayed because his remains had lain unidentified in a grave at a U.S. military cemetery in France since 1951. Anderson's burial was the 1,500th at Omaha National Cemetery, which opened in 2016, and the first of a service member killed in combat.
"It's even more special because they are repatriated remains," said Cindy Van Bibber, the cemetery's director.
Anderson was born in Kansas City on Dec. 15, 1912. When he was a boy, his Swedish-immigrant parents moved to Stromsburg, Nebraska, and later to Omaha. He graduated from Omaha Technical High School in 1930. Relatives say he was known as a "kind, fun-loving guy" and jokester.
He found work with a dry-cleaning company in Omaha but quit to join the Army in 1942. After a series of assignments in the United States, Anderson was sent to England in 1944 to prepare for the D-Day invasion with his unit, the 803rd Tank Destroyer Battalion. He landed at Normandy on June 10 but was wounded by a sniper's bullet. He returned to action with his unit three months later.
Anderson, 31, was killed Nov. 25, 1944, during the bloody Hürtgen Forest struggle along the Germany-Belgium border. His bones were mingled with those of Cpl. Joseph Akers, 23, of West Virginia, the only other member of the crew who died when the armored tank destroyer exploded in flames. Three other soldiers managed to escape.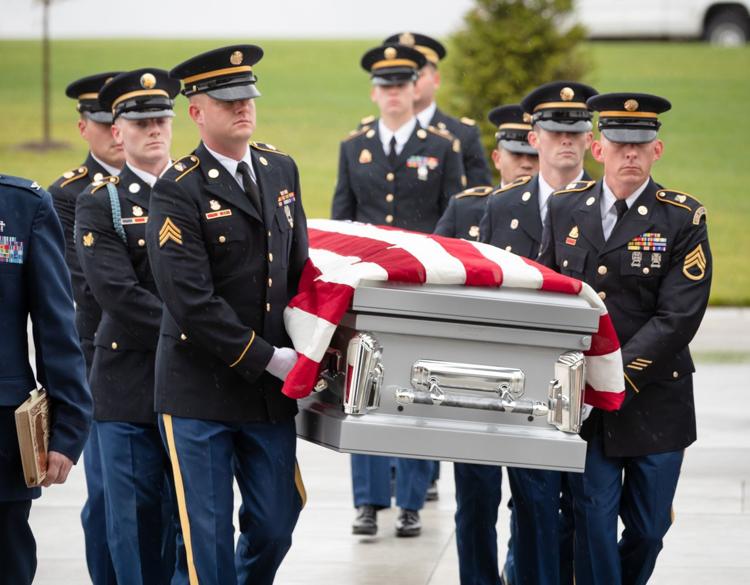 Investigative teams discovered the remains inside the burned-out vehicle during a 1947 battlefield survey but were unable to identify them with the scientific methods available at the time.
In the spring, anthropologists at the Defense POW/MIA Accounting Agency's Offutt Air Force Base laboratory were able to unlock the mystery using DNA technology after the remains were dug up last year. They identified both men.
Almost all of the laboratory's staff attended the funeral, which was the first in the Omaha area for a newly identified service member since the lab opened at Offutt in 2012. Several of Anderson's relatives had toured the lab the previous day.
"We don't often get to see the end result of all this," said Lara McCormick, the anthropologist whose work led to Anderson's identification. "It was really hard not to cry."
At the funeral, lab workers were joined by members of the Patriot Riders, a contingent of motorcycle-riding veterans who stand guard at many military funerals. In addition to Anderson's nieces, many of his eight grandnieces and nephews and 18 great-great grandnieces and nephews attended. Neither of Anderson's parents nor any of his four siblings survived to see his return.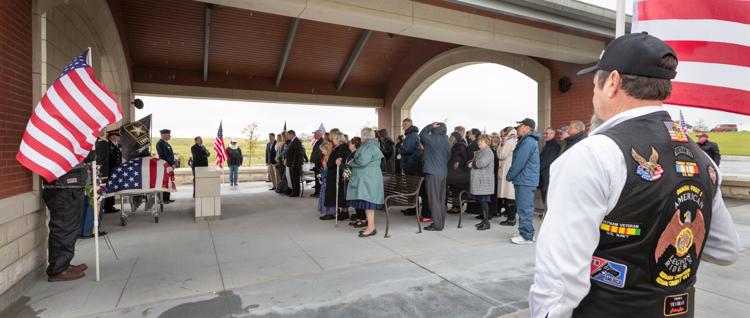 But his family always thought of him, said Susan-Kelley Anderson, his niece, who was a baby when he died.
"They always talked about him; they missed him," she said. "My mother wore his Gold Star pin all the time."
The day's steady rain slowed as uniformed pallbearers lifted Anderson's flag-shrouded coffin from the back of a hearse. A rifle team fired three volleys, and a bugler played taps. An Army officer whispered soft condolences as he handed McGinnis the crisply folded flag.
"A grateful nation does not forget Mel, as we honor him today," said the Rev. David Reeson, who presided over the services.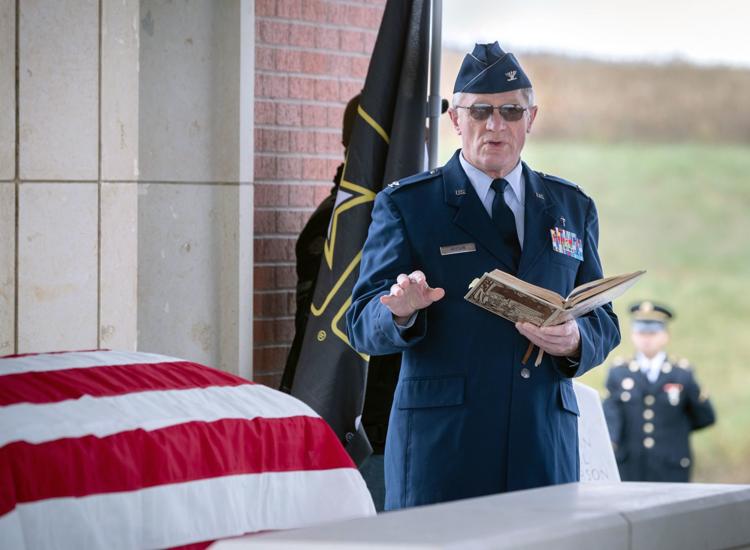 McGinnis said she spent years trying to find out what had happened to her uncle. It was grim to learn that only a few bone fragments survived the artillery blast that killed him but satisfying to see the mystery solved.
"We've got the truth now," said Anderson, who traveled from her home in Spokane, Washington, for the services.
"I'm glad we know what happened," McGinnis said. "Everybody needs to be found."
To plant a tree in memory of Omaha National Cemetery as a living tribute, please visit Tribute Store.