Delays and rushed design changes put back construction of the new U.S. Strategic Command headquarters at Offutt Air Force Base even before it started.
Then the real problems began.
A newly released Department of Defense inspector general's report chronicled a litany of problems on the $1.3 billion project, which was begun in 2012 and is now more than two years behind schedule.
The inspector general blamed overruns that total $53 million and delays totaling 29 months on what it described as "inaccurate cost estimates, design deficiencies, contract modifications, fire, floods, mold, and challenges related to the execution of contract modifications," the report said.
The project is being overseen by the U.S. Army Corps of Engineers-Omaha District, and the primary building contractor is Kiewit Phelps, a joint venture of Kiewit Corp. of Omaha and Hensel Phelps of Greeley, Colorado.
The report faulted the Army Corps for rushing the redesign, and StratCom for continuing to add design changes — sometimes handing them directly to the design firm, without notifying the corps.
The inspector general found that no administrative action had been taken against any corps or StratCom employee. Both commands agreed to consider whether any should be taken as part of "after-action reviews" that will be conducted once the project is complete.
"It's a pretty good and fair report. It doesn't pull any punches," said Col. John Hudson, commander of the corps' Omaha District.
The report covers the first of two phases of construction. That first phase, originally priced at $564 million, involves construction of the building itself and is supervised by the corps. Construction is now 99 percent complete, and the cost has risen to $617 million. The completion date is expected to be Aug. 2.
Phase 2 involves the installation of interior furnishing and StratCom's sophisticated security and communications gear. That work has recently begun and is expected to cost $679 million and take about 18 months.
The report revealed two previously unreported floods in the building.
On April 21, 2017, a weld failed on a copper pipe joint, causing the pipe to break and send 9,000 gallons of water pouring onto a generator.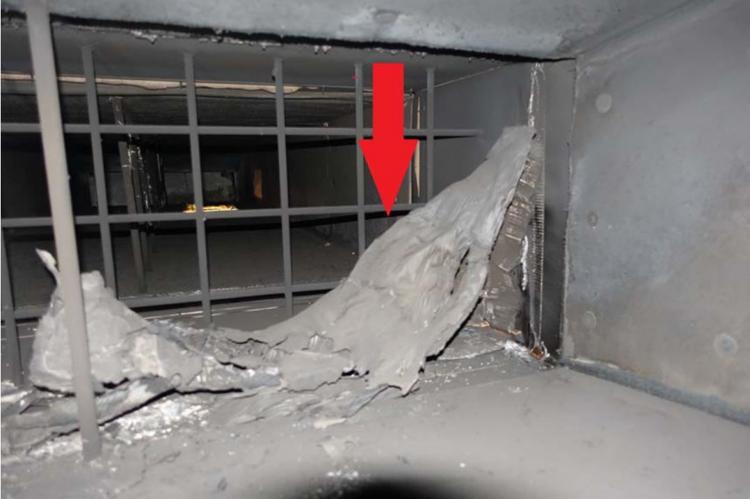 A second water mishap occurred Jan. 24, 2018, after a subcontractor failed to turn off one of two valves when a pipe was being cut. Water sprayed electronic racks for 10 minutes before the valve was shut off. Repairs cost $35,250.
"When you build a complex building, there are 'oopses' that happen," Hudson said. "Given it is a high-visibility project, things like this get attention."
Once complete, the new StratCom headquarters will house nearly 4,000 military and civilian employees whose job includes planning for nuclear war.
It will replace StratCom's current facility, the Curtis LeMay Building, which was built in 1957, before modern electronic communications, and is ill-equipped for the Internet age.
Congress approved funds to design the new building in 2009, and to construct it in 2012. Ground was broken in October 2012.
At that point, the project already was at least six months behind schedule, in part because initial bids vastly exceeded the expected costs. StratCom scaled back the building's planned size by almost 170,000 square feet to bring the cost down.
The report also laid out a list of previously reported setbacks, including leaks in a retaining wall designed to prevent below-ground floors from flooding (three-month delay); the discovery of mold in heating and air-conditioning ductwork (six-month delay); a chronic shortage of construction workers (10-month delay); and disagreements between the government and Kiewit Phelps over certain design changes (two months, six days delay).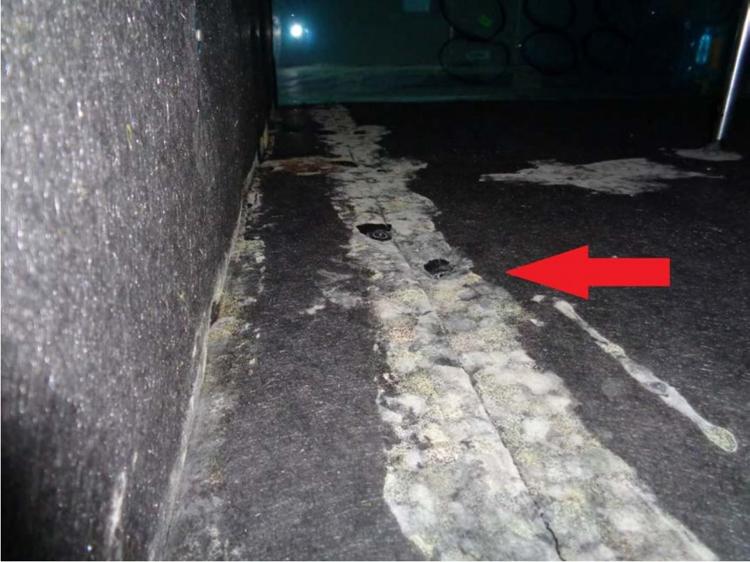 Kiewit Phelps has filed two claims against the corps, including a $53 million claim to cover its costs related to the mold infestation, the report said. Both are being considered by the Armed Forces Board of Contract Appeals. The board's website said one claim has been settled, but it gave no further details.
Besides laying out the problems that led to the delays, the inspector general also recommended certain managerial changes the Air Force, the corps and StratCom could put in place to reduce future delays.
StratCom officials generally agree with the inspector general's findings, said Maj. Lindsey Wilkinson, a spokeswoman. But she said StratCom was responsible for only about 5 percent of the late design changes.
She said StratCom already has begun the second part of the project, to furnish and equip the building. The Air Force will officially take over the headquarters for StratCom on Oct. 31.
It is expected to take until late 2019 or early 2020 before all employees are moved into the new building, Wilkinson said.
Sen. Ben Sasse and Rep. Don Bacon, both Republicans from Nebraska, said they appreciate the work of the inspector general.
"The taxpayer deserves to know if their government is wisely spending their money," Bacon said in a statement.