Offutt Air Force Base's 55th Wing has canceled some training flights and stepped up sanitation aboard its fleet of reconnaissance jets to combat the spreading coronavirus pandemic.
In a video released over the weekend on his official Facebook page, Wing Commander Col. Gavin Marks noted that the wing is trying to reduce the chances that Offutt's airmen will infect one another with the deadly virus. One way to do that is to have them fly together less often.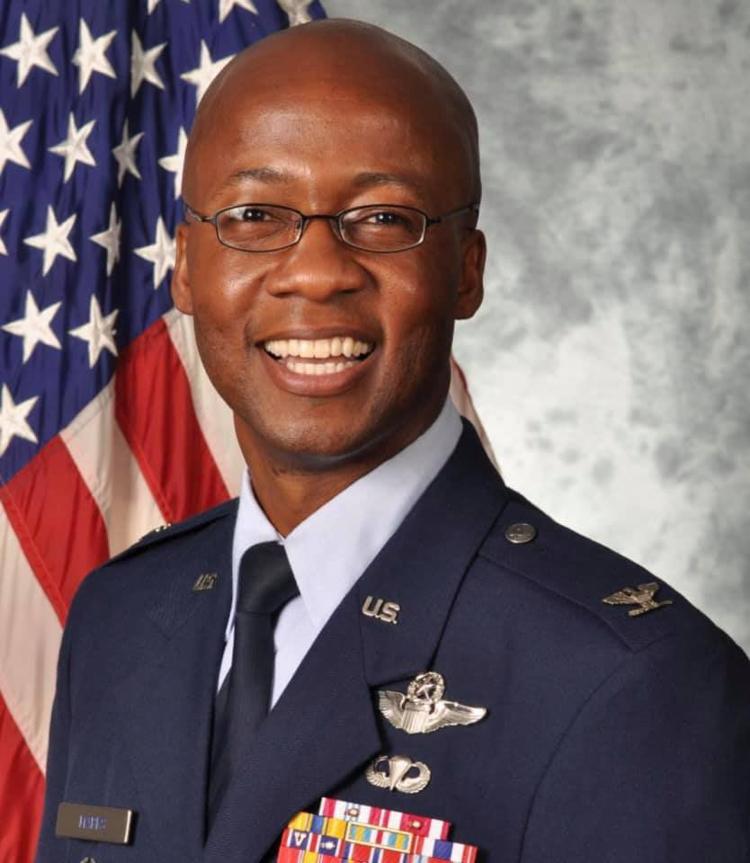 "Some of our sorties that we would have flown a month ago, we are not flying right now because of what's going on," Marks said.
Wing airmen fly aboard narrow-body RC-135 reconnaissance jets that are packed with electronics gear. Wearing headsets, 20 or more technicians and linguists sit side by side at a long row of computer work stations. Three flight crew sit in a tight cockpit.
Social distancing is not an option.
"We want to try to fly as much as necessary to train our air crew, but at the same time limit our exposure," Marks said.
The RC-135 fleet and Offutt-based crew members have been continuously deployed to the Middle East since August 1990. The jets also operate out of forward bases in England, Greece and Japan, flying important and highly sensitive intelligence-gathering missions over Iraq and Afghanistan as well as in border regions near Russia and North Korea.
For security reasons, the 55th Wing doesn't reveal exact deployment locations or numbers. But Delanie Stafford, a 55th Wing spokesman, said that, historically, 250 to 500 wing airmen have been deployed at a time.
And because of Defense Department travel restrictions scheduled to run through May 11, Stafford said, those who are currently deployed will have to remain at their deployed locations until the restrictions are lifted.
Marks said no one at the 55th Wing has tested positive for COVID-19, but the unit's coronavirus task force is drawing up plans for a time when crew members may be sick or quarantined.
"I've asked them to take a look at what the 55th Wing would look like in a mission-essential posture," he said.
In the same video, Chief Master Sgt. Brian Thomas, the 55th Wing's senior enlisted adviser, said the unit has stepped up cleaning of the aircraft.
"We have directed both the operations group and the maintenance group to take extra precautions in terms of how we sanitize the aircraft, post-mission as well as pre-mission," Thomas said.
He said that includes wiping off computer keyboards and other surfaces that are frequently touched by those on board.
On Sunday, Marks posted on his Facebook page that two Offutt airmen, a married husband and wife, had self-reported mild symptoms consistent with COVID-19. He said that until test results are back, they are in self-quarantine and presumed to be positive.
"Thankfully, these individuals were not around a large number of other service members," Marks said. "But, out of an abundance of caution, we are still taking precautions with the few individuals they came in close contact with."