LINCOLN — Identical twins who perished in the surprise attack on Pearl Harbor on Dec. 7, 1941, are finally coming home.
Family members will gather Saturday morning in Lincoln to bury Leo and Rudolph Blitz, who were killed after Japanese torpedoes struck their ship, the USS Oklahoma, in the early moments of the raid. The battleship quickly rolled over and sank, taking 429 sailors with her.
The remains of the two 20-year-olds were recently identified at an Omaha-based military lab tasked with identifying remains of missing and unidentified soldiers and sailors. The lab had sifted through the comingled remains of dozens of sailors buried as "unidentified" in several graves in Hawaii, using modern DNA tests to discern their identity.
How the Blitz brothers went from a Hawaiian cemetery informally known as "the Punchbowl" to burial plots among relatives in Lincoln is being labeled as a near miracle by family members.
"This is not something I'd ever imagine would happen. I didn't think it was an option," said Kris Shelledy, a niece of the brothers. "It's a fantastic story."
Sign up for World-Herald news alerts
Be the first to know when news happens. Get the latest breaking headlines sent straight to your inbox.
Among the mourners will be the twins' only surviving sibling, 93-year-old Betty Pitsch of Lincoln, as well as family members from as far away as Alabama, California and New England.
Pitsch, whose DNA helped identify her brothers, said they were always good to her, and she remembers them "with tears in my eyes."
The burial service, with full military honors, will offer some closure for the family of the Blitz brothers. Many family members knew the twins only through stories told by parents, now long deceased.
"They were put almost on a pedestal in our family for the sacrifices they made," said Kris' sister, Susan Born-Blitz of Fort Lee, Virginia. "Now, we don't have to think of them being in Hawaii. They've joined the rest of their family in Lincoln."
The family had been so sure that there would never be a burial that two brothers of the twins had purchased a single funeral plot at Lincoln's Memorial Park cemetery years ago, placing a joint headstone for Leo and Rudolph.
The burial will reunite the twins, who had been almost inseparable in life but were stationed in separate areas of the 583-foot-long battleship when the torpedoes struck.
Family members were told years after the attack that Rudolph Blitz, a fireman first class, was patrolling on deck when the Oklahoma was first attacked. Meanwhile, his brother Leo, a machinist's mate second class, was below deck attending to the ship's generator.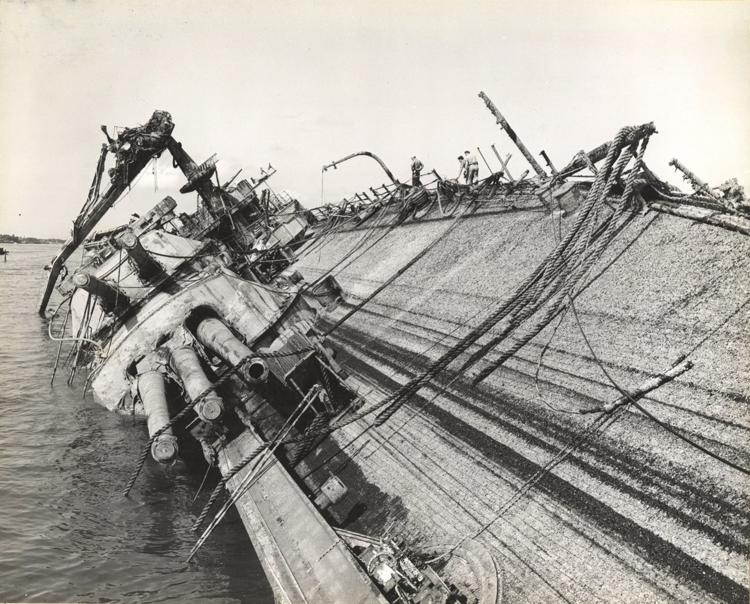 Fires spread quickly and the ship was beginning to list, they were told, and Rudolph was told to abandon ship.
But he refused, according to fellow sailor Harry Hanson, who survived the attack. "He said, 'I'm going down to get my brother,' " according to Hanson. Rudolph Blitz was never seen again.
Whether he ever reached his brother is unknown, according to his nieces. Susanne Pitsch of Lincoln, another niece, said that Rudolph's body was found in waters near the ship, possibly a victim of enemy fire, while Leo, who was deep inside the Oklahoma, was initially listed as "missing." Rudolph Blitz was mistakenly buried along with the other unidentified bodies, the family learned years later, where his brother Leo's remains were also interred.
But on Saturday, they'll be laid to rest side by side, in a cemetery where their Russian-born parents and a couple of their 10 siblings are buried.
Kris Shelledy, a former Omaha resident who now lives in Huntsville, Alabama, said her father, Robert, enlisted in the military after his twin brothers perished. He initially ran away from home at age 16 and tried to enlist, but was turned back. A year later, he successfully joined the Navy, starting a long career in the military that included service with the Air Force and reserves before retiring with his family in Lincoln.
Shelledy said she attended the same Lincoln schools as the Blitz brothers: Park Elementary, Everett Junior High and Lincoln High School. The boys attended a church in the Germans-from-Russia area of Lincoln, Zion Congregational Church, which stood just south of the downtown area.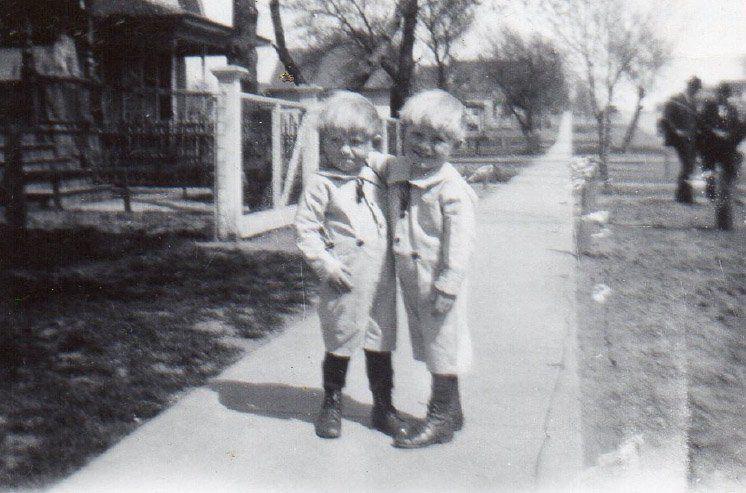 The twins did everything together, even enlisting in the Navy on the same day in 1938. They were known as pranksters. Born-Blitz said that one family story was that Leo and Rudolph shared a girlfriend while in training in San Diego, with each brother taking turns dating her when they had leave.
"Apparently, she didn't know the difference," she said.
The two nieces said that their father, who was seven years younger than the twins, didn't talk a lot about his deceased brothers, except to say how much he admired them.
"They're our heroes," Shelledy said.
After World War II ended, the bodies of the unidentified Oklahoma victims were exhumed from two Hawaiian cemeteries. Back then, dental records were used to identify bodies. But that effort ended with none of the remains being identified. They were then reburied with other remains.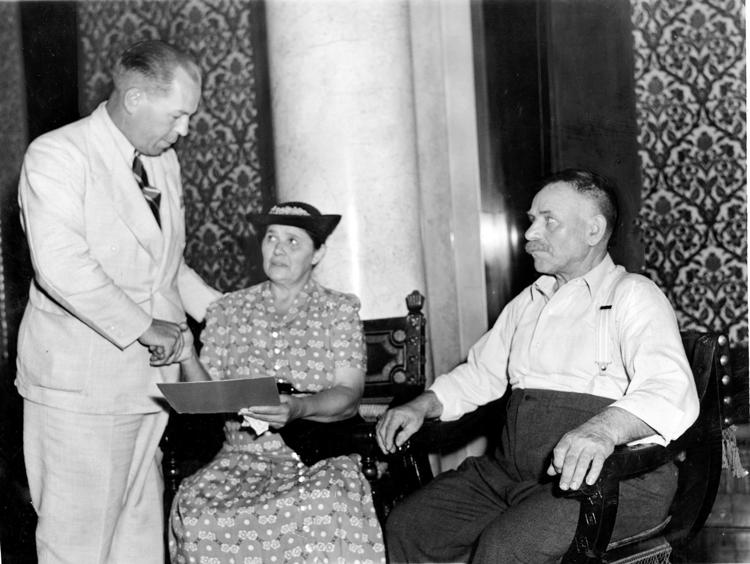 For years, the Navy resisted further efforts to identify the remains. Then, in 2015, Deputy Defense Secretary Robert Work allowed the Defense POW/MIA Accounting Agency, headquartered at Offutt Air Force Base in Omaha, to disinter and identify the bones.
DNA samples were taken from the living relatives of the Blitz brothers. On May 21, the twins' remains were positively identified by the lab.
When Betty Pitsch learned the news, it brought back bittersweet memories, she said, along with concern about what her mother must have thought when she lost her twin boys.
Both Shelledy and Born-Blitz said their only regret is that their father, who so idolized the twins, couldn't be at the service on Saturday. Robert Blitz died in 1992.
"The cousins have always heard about Leo and Rudolph. We'll finally be able to say farewell," Born-Blitz said.